USA & Canada (New York & Montreal), October 2010

Scroll down for all photos.
Most photos shot with a Canon PowerShot A590 and a few shot with a Kodak Zi8 mini videocam.

Photos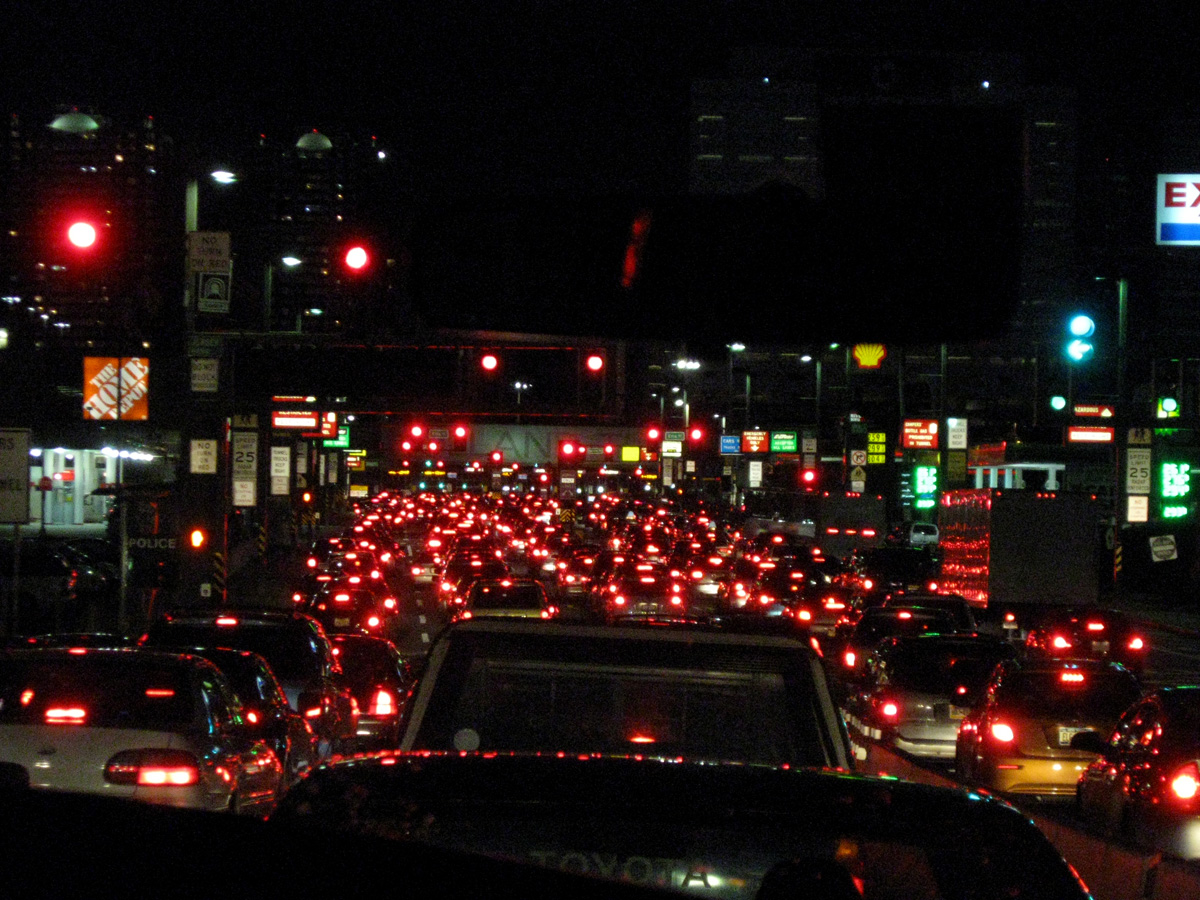 Massive tunnel traffic upon arrival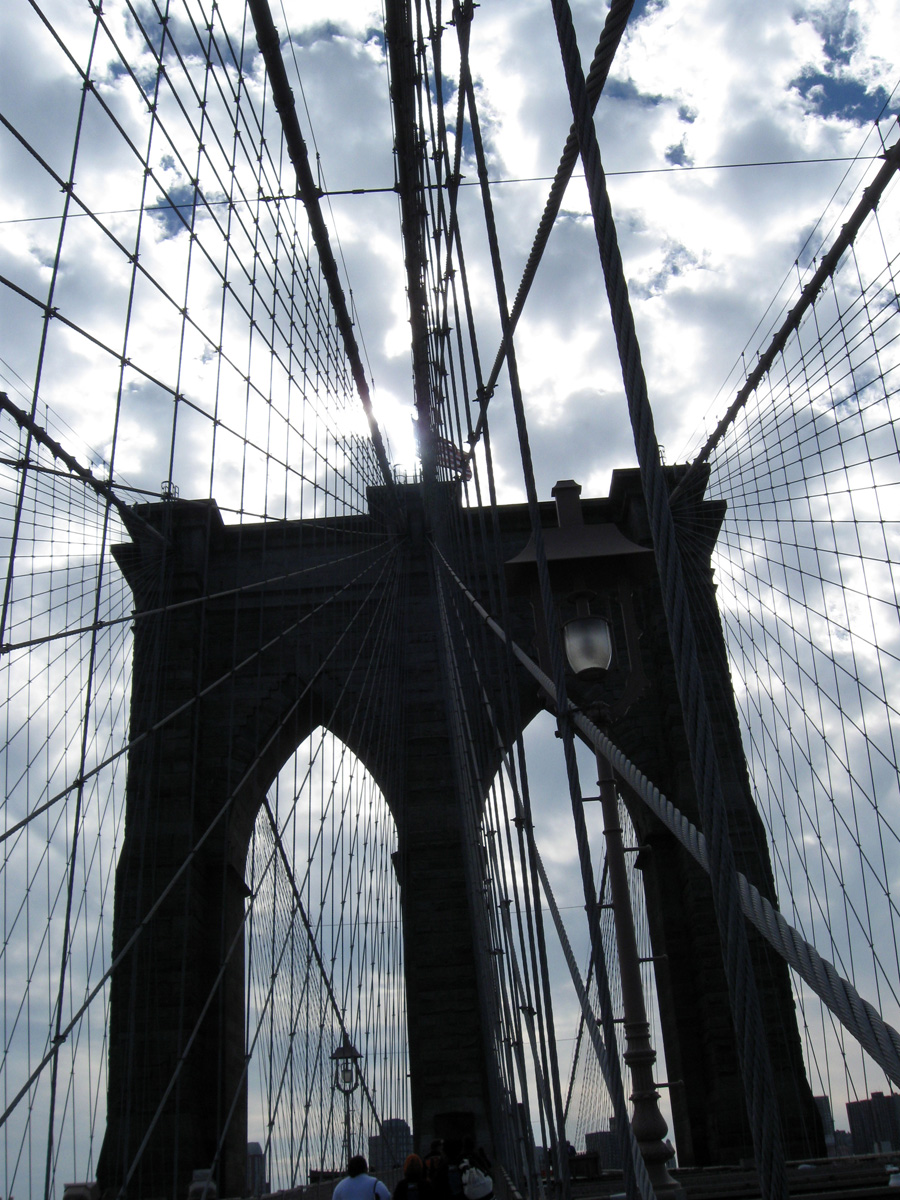 Sunday on the Brooklyn Bridge.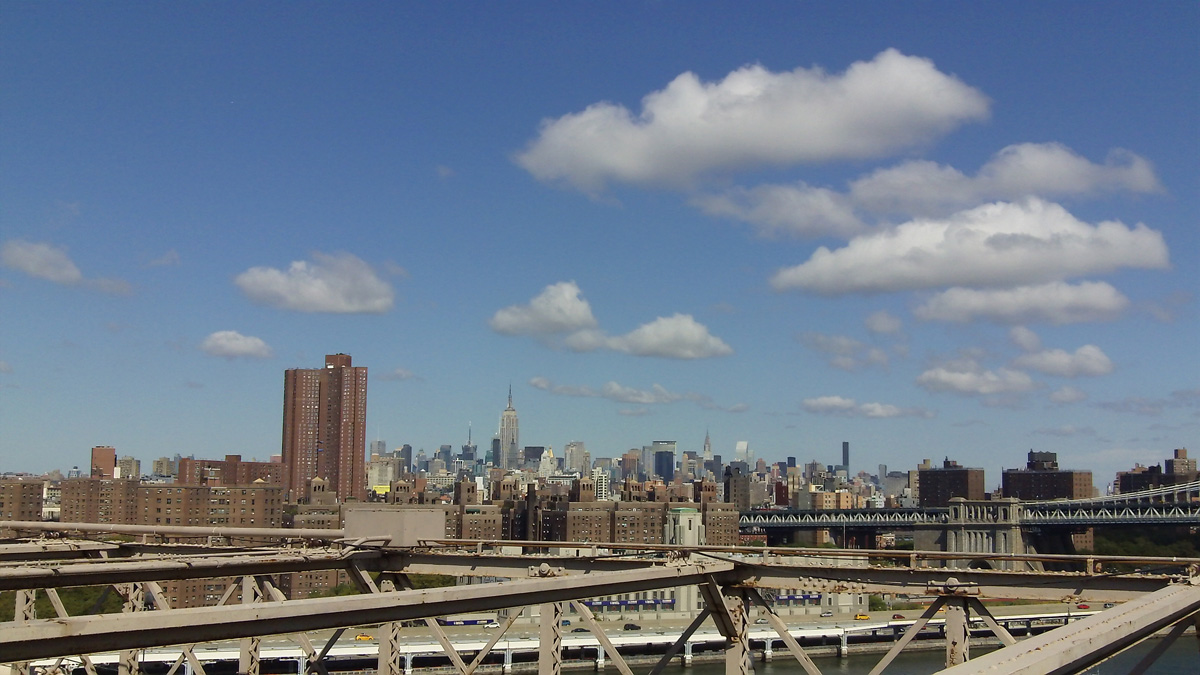 On Brooklyn Bridge looking into central Manhattan.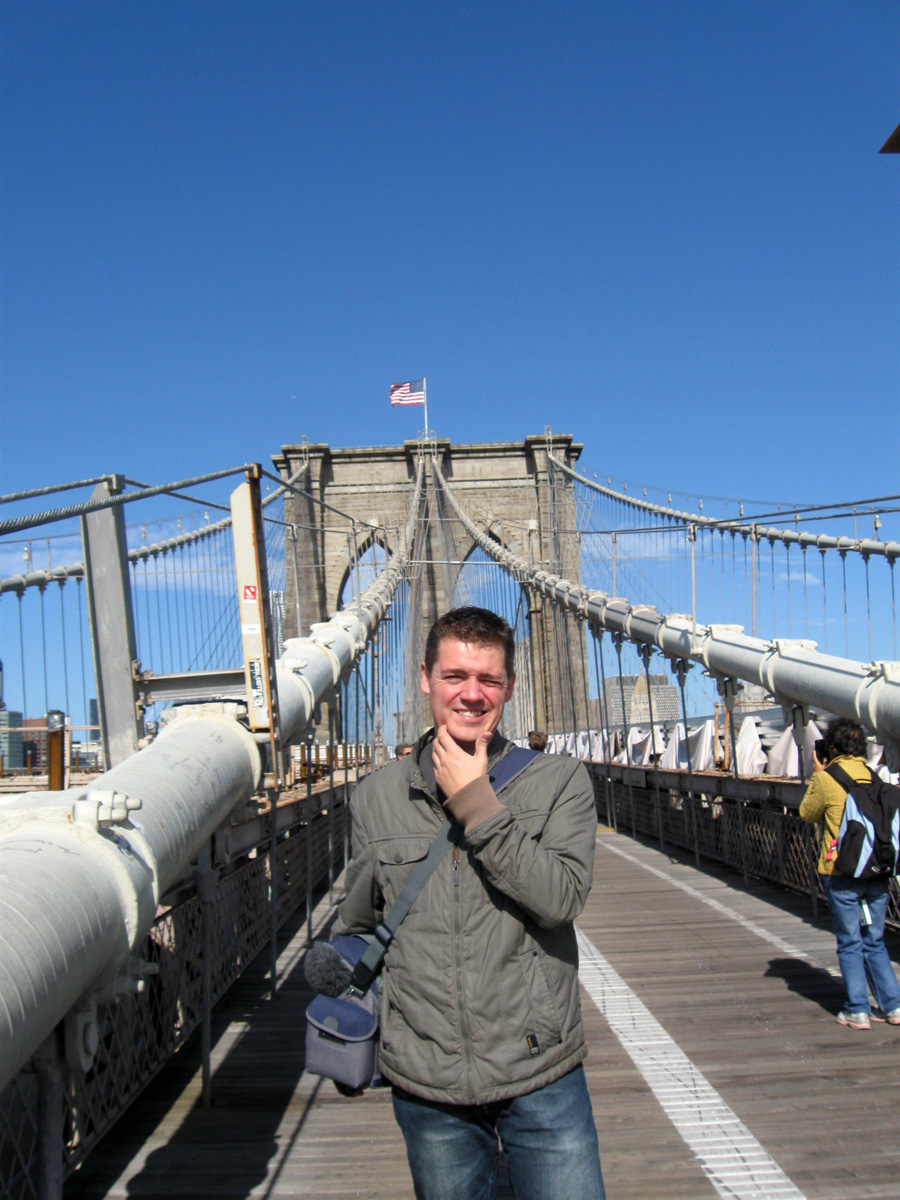 Film maker on bridge. Contemplative.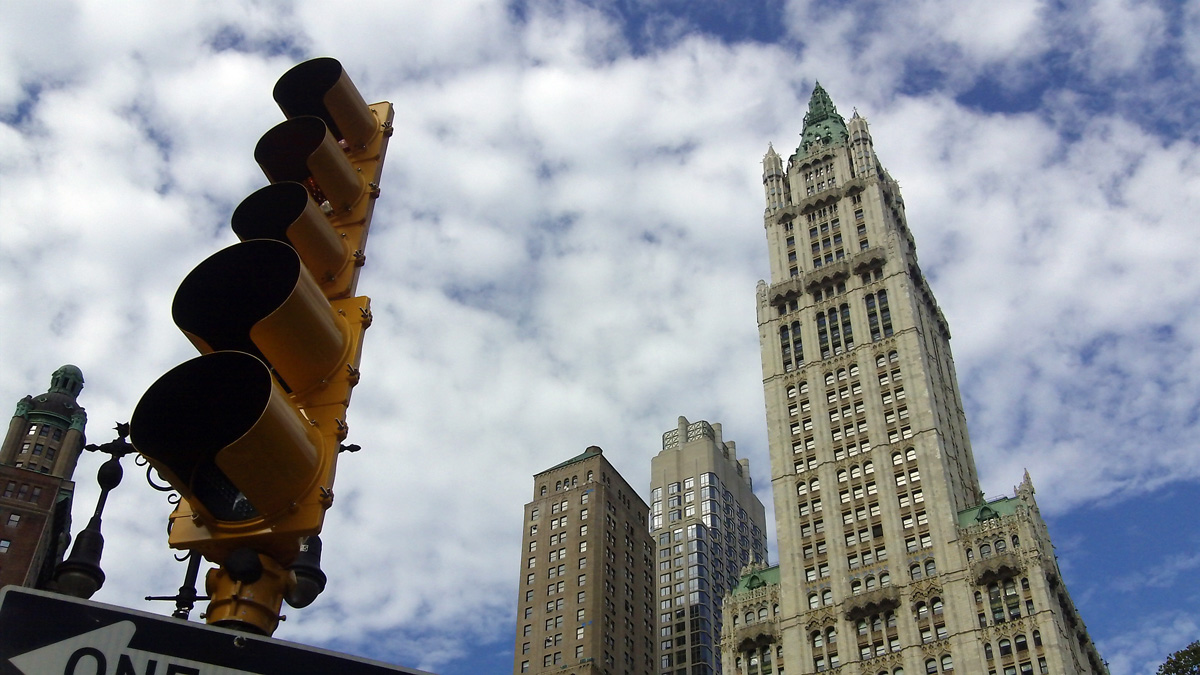 Manhattan, not far from Brooklyn Bridge.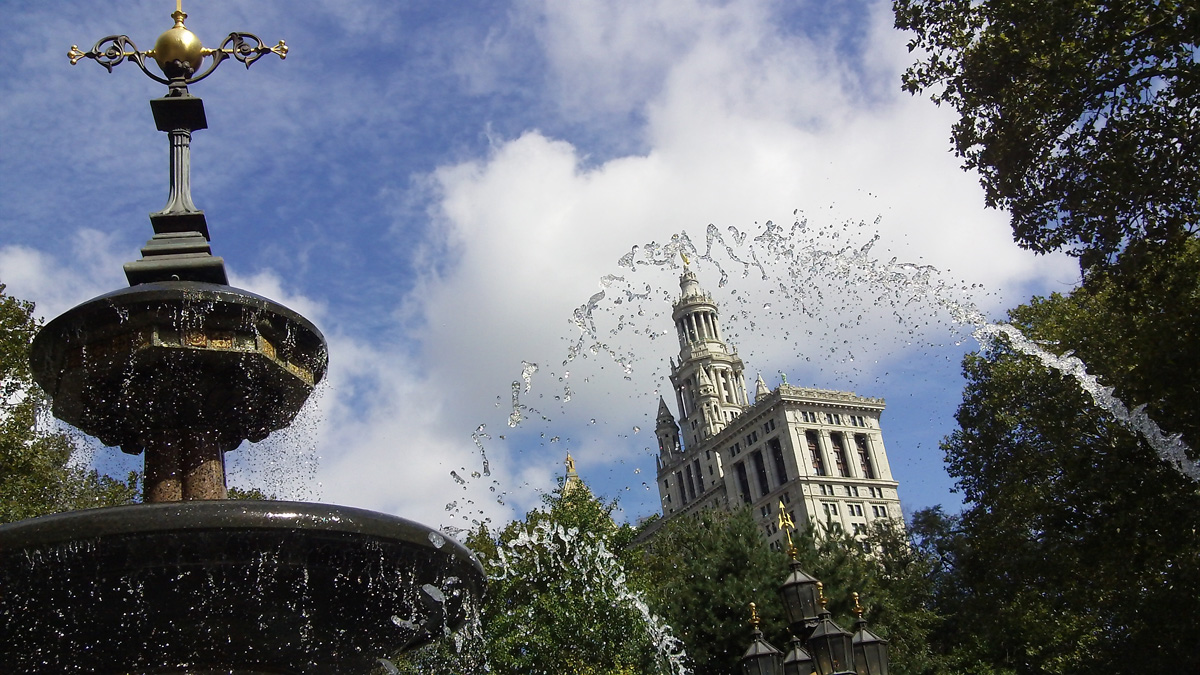 Manhattan splash, not far from Brooklyn Bridge.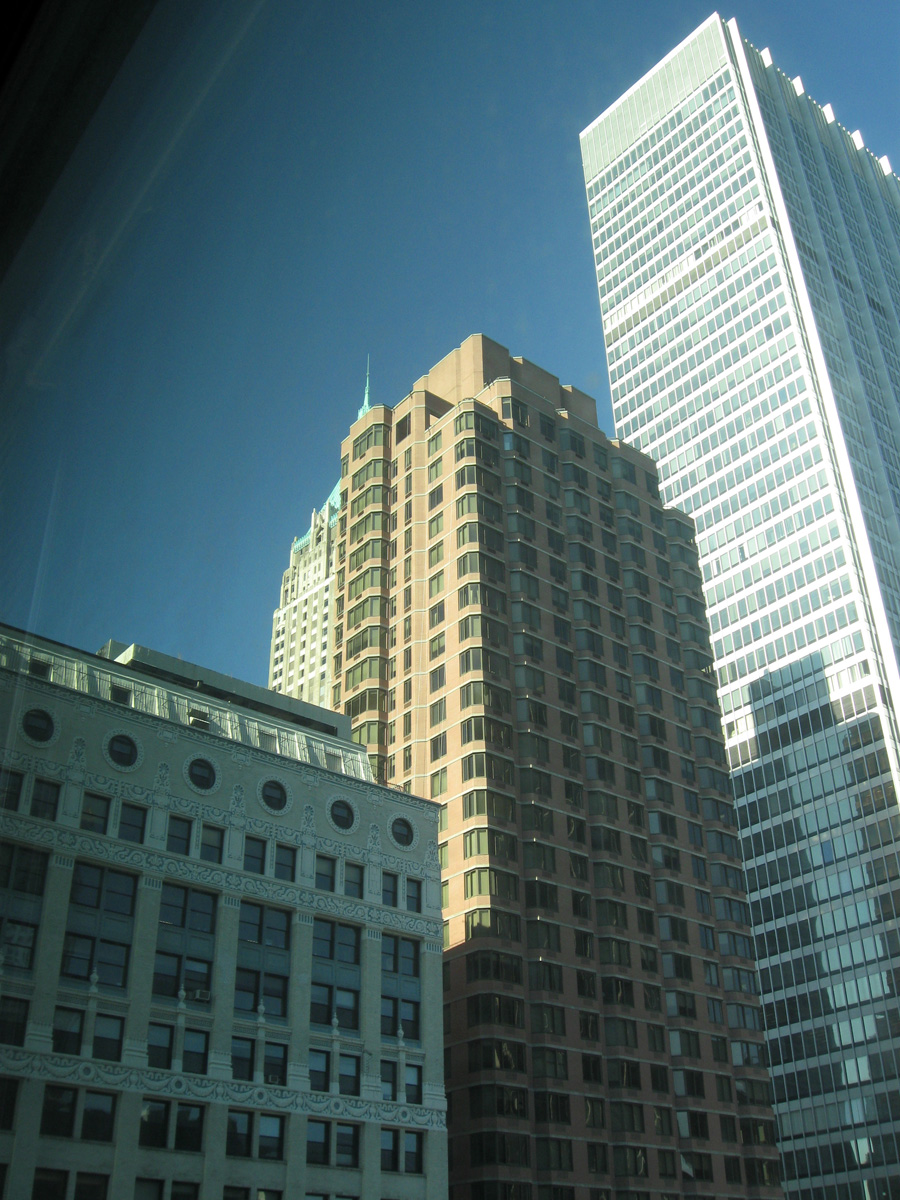 View from the flat on Gold Street.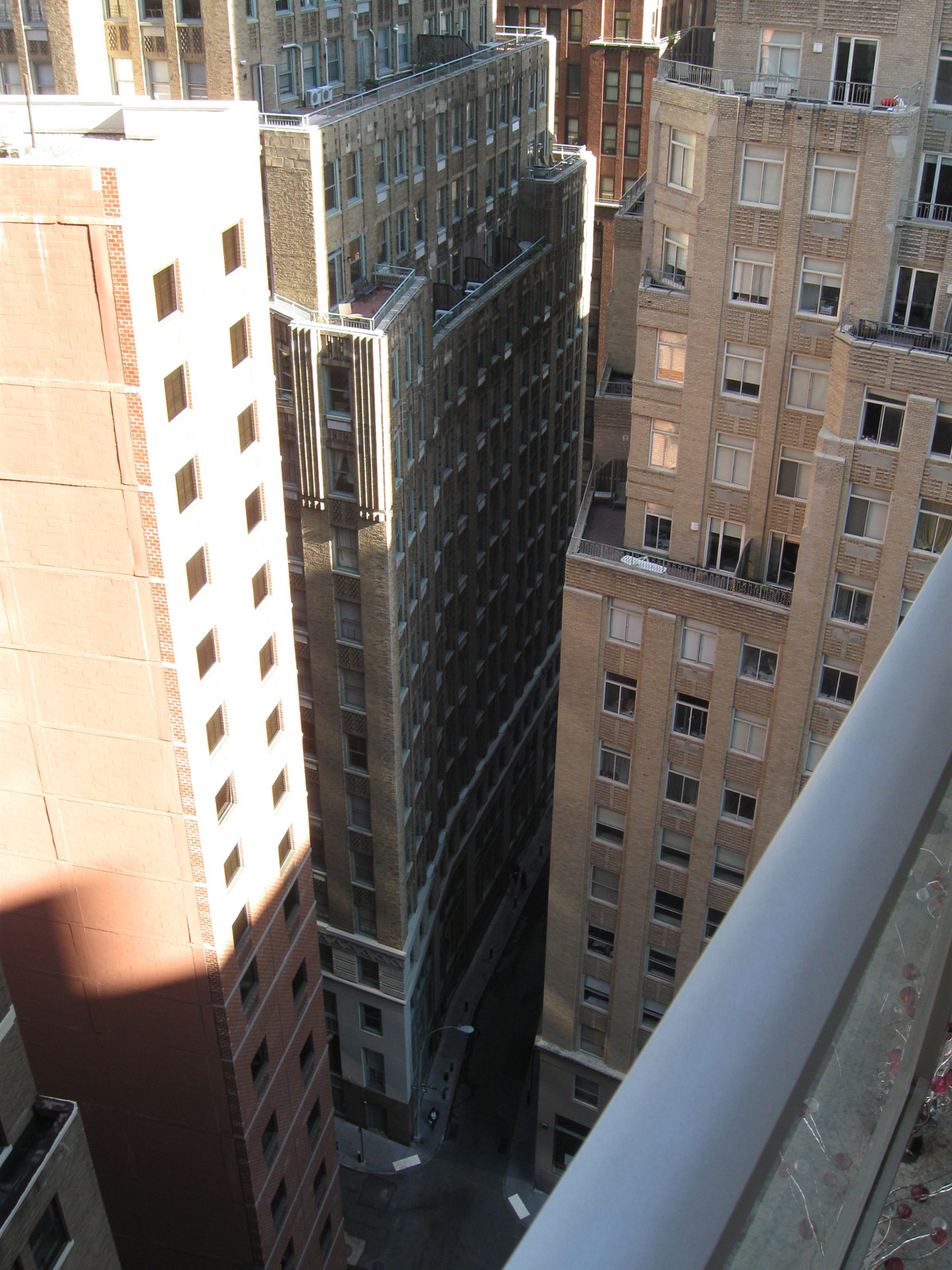 Pretty high up.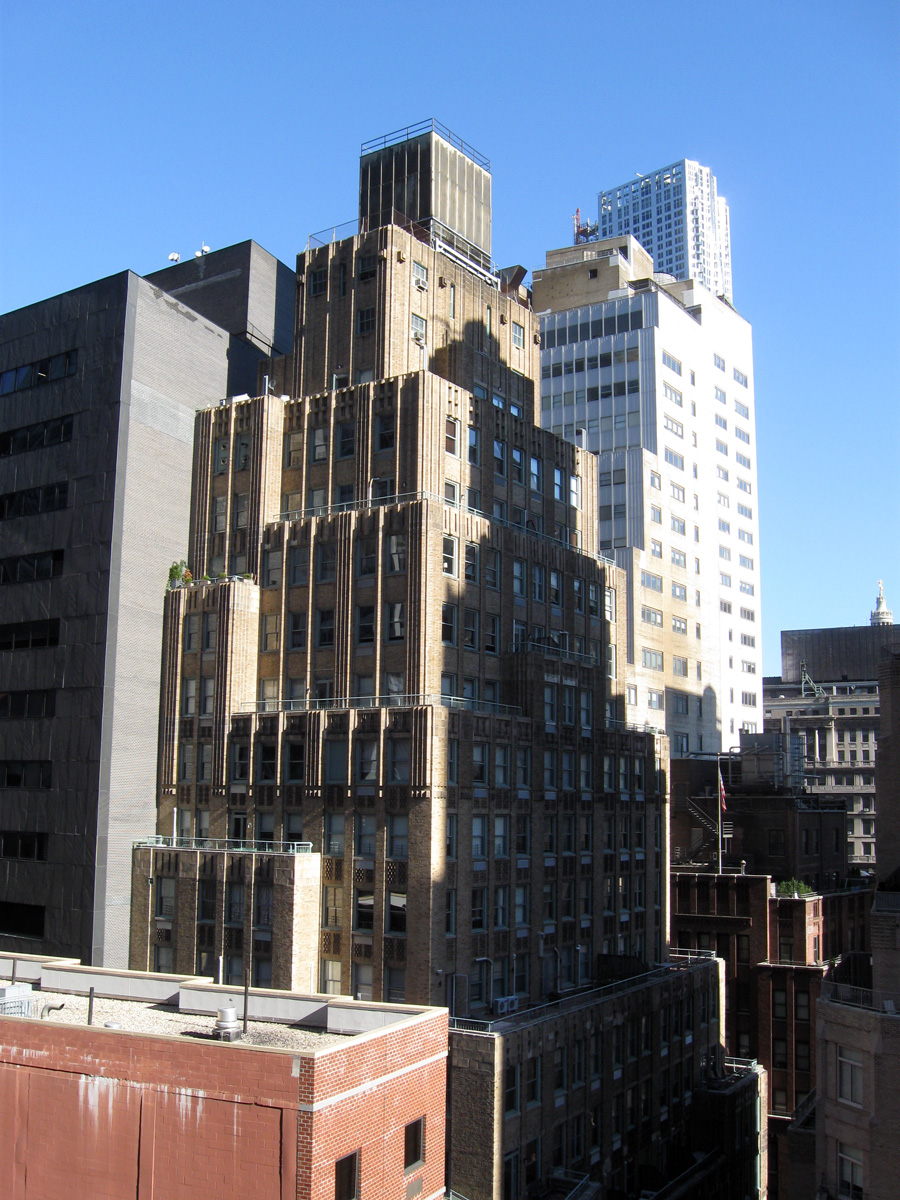 But someone...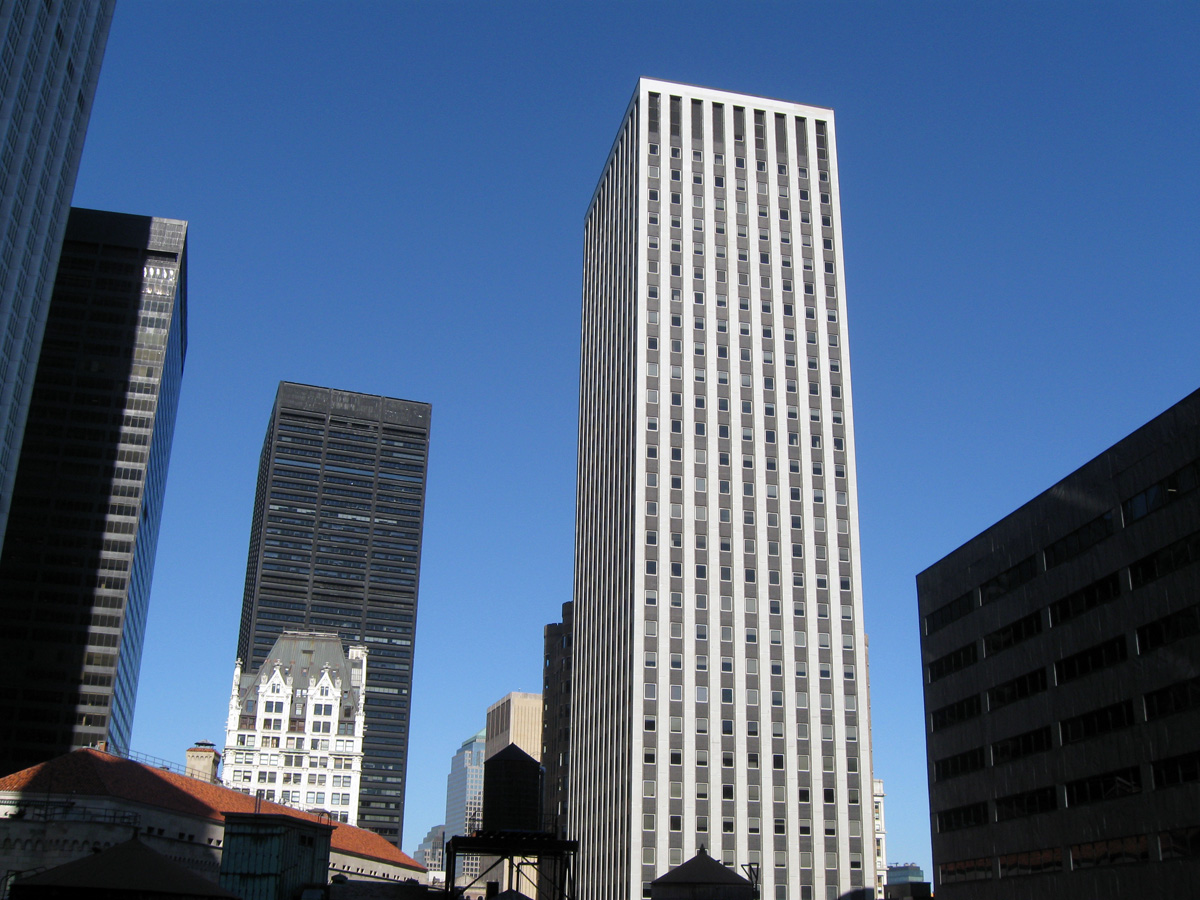 ...is always higher. Don't expect a view to the horizon.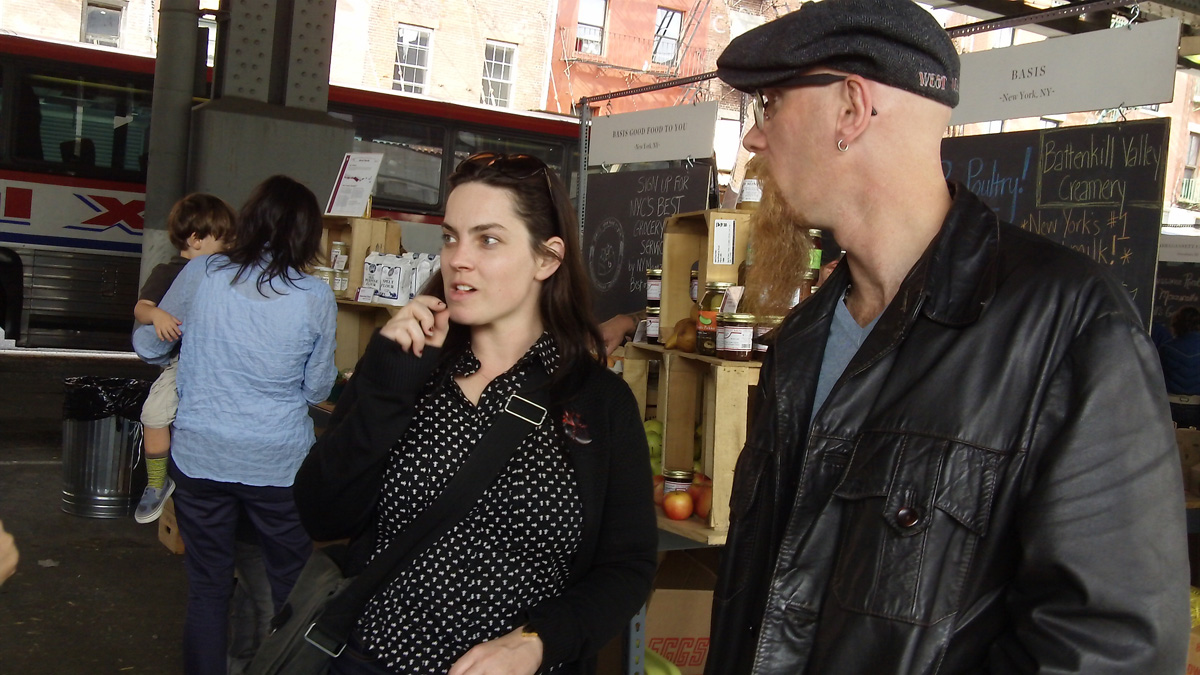 A little food market in lowe Manhattan, not far from Brooklyn Bridge.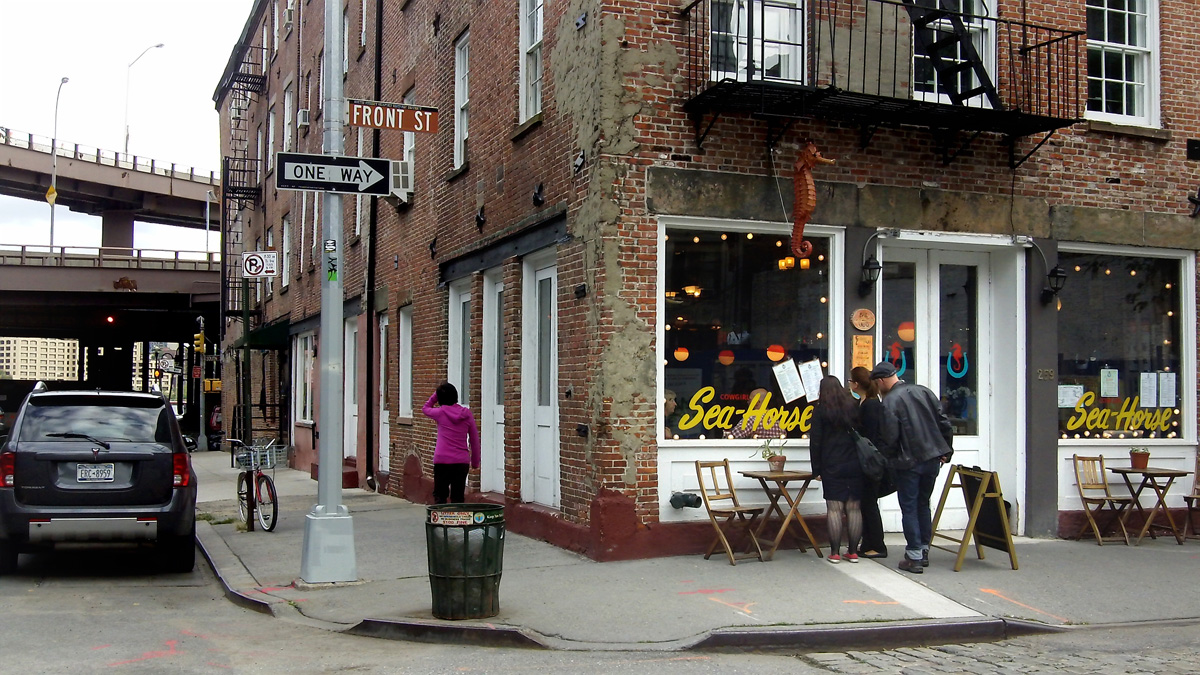 Esther Maria & The Sea-Horse. :-)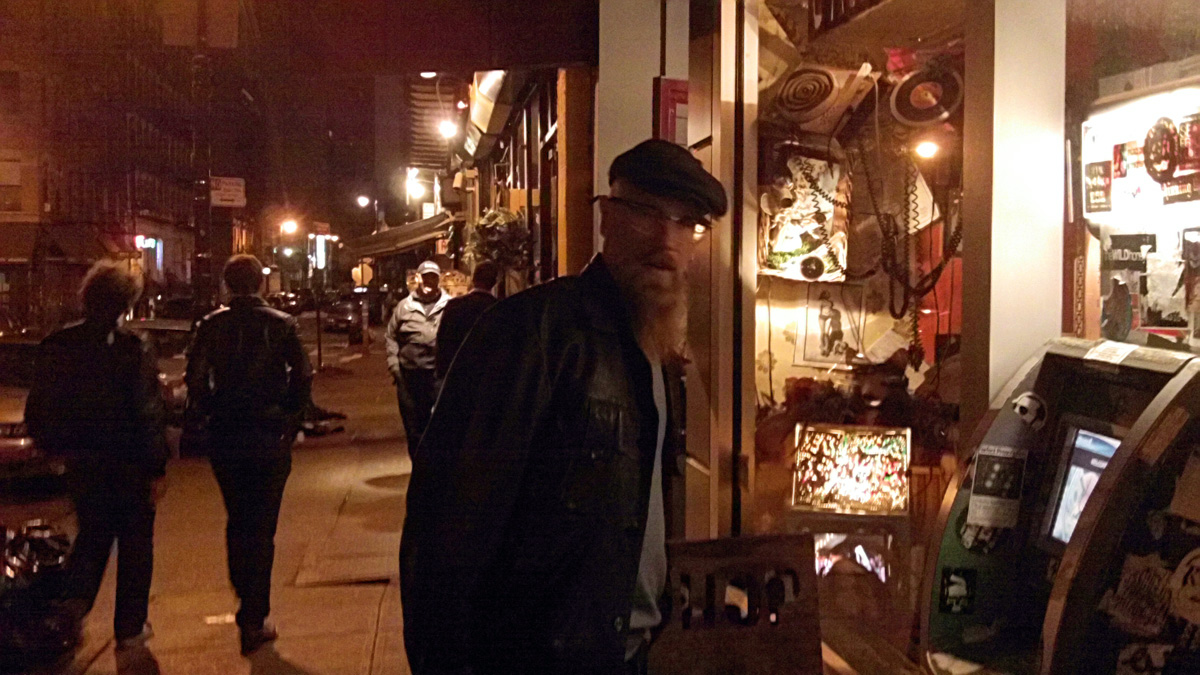 Torsten at Cakeshop.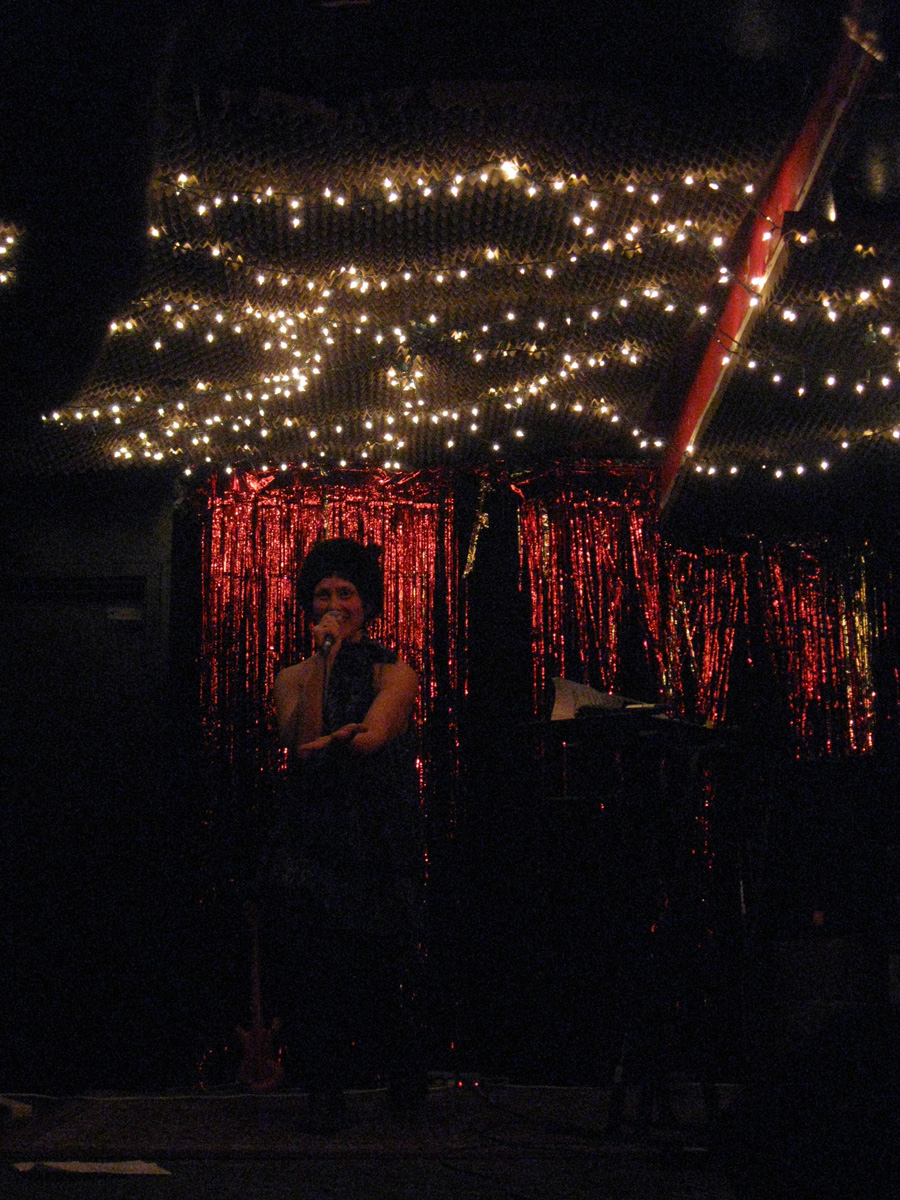 Marzipan Marzipan live at Cakeshop.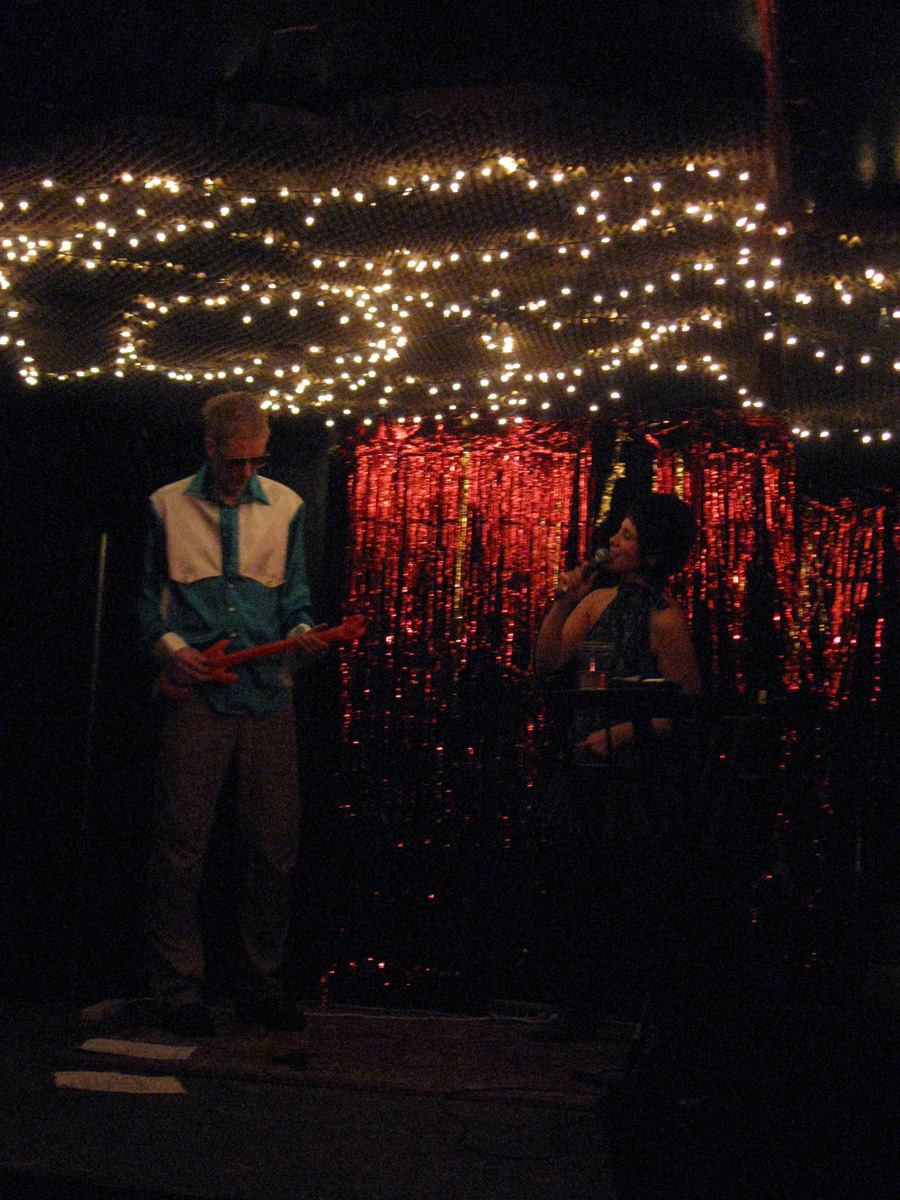 Marzipan Marzipan live at Cakeshop - with Johnny Johnny.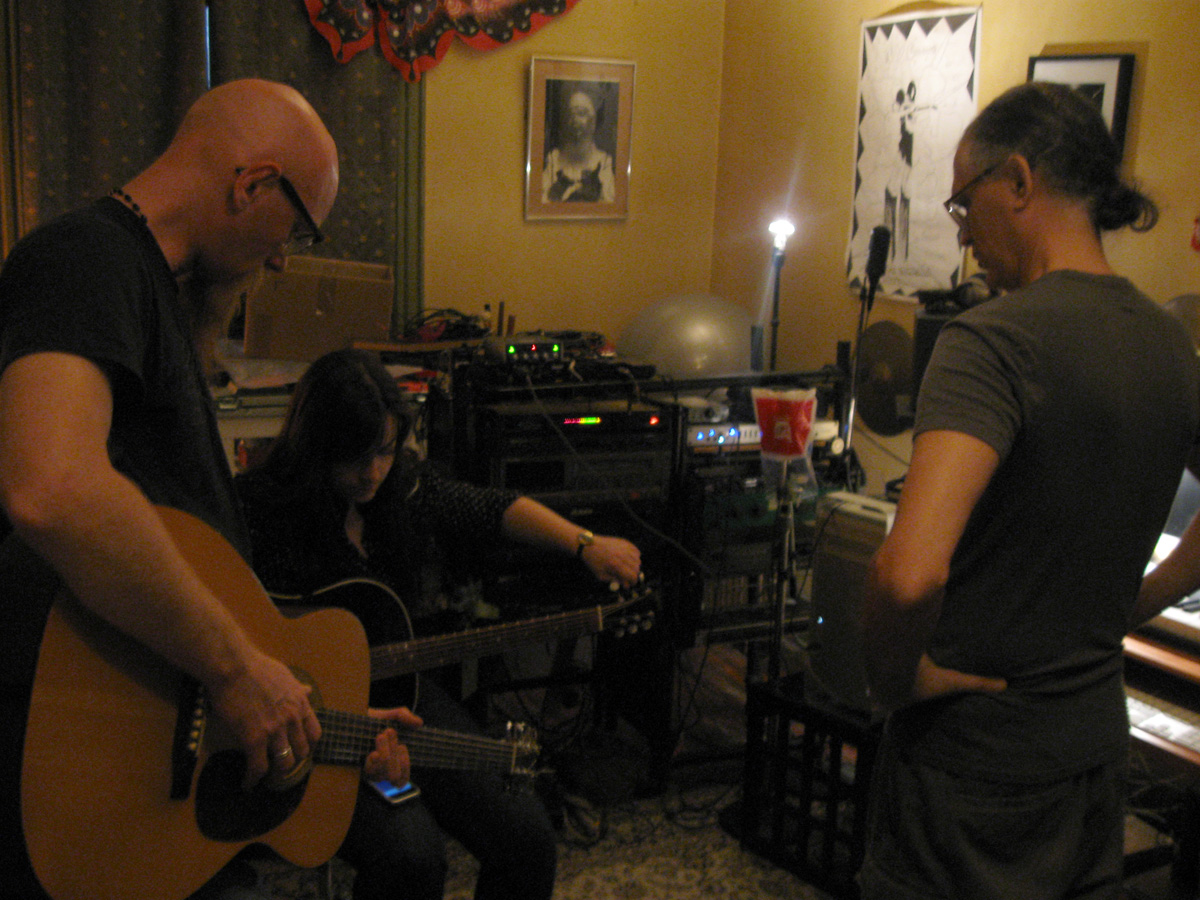 Esther and Torsten tuning up with Kramer.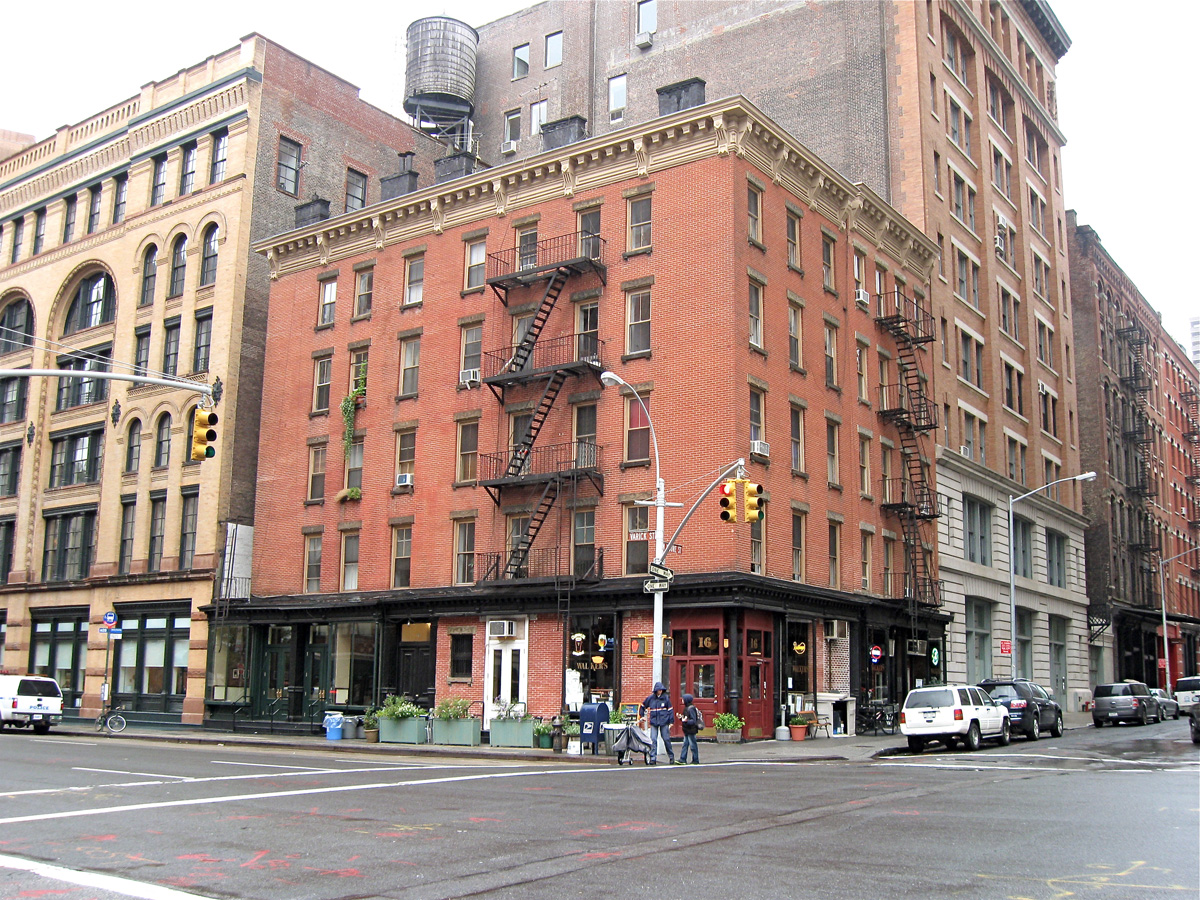 The building in TriBeCa where the recordings went on.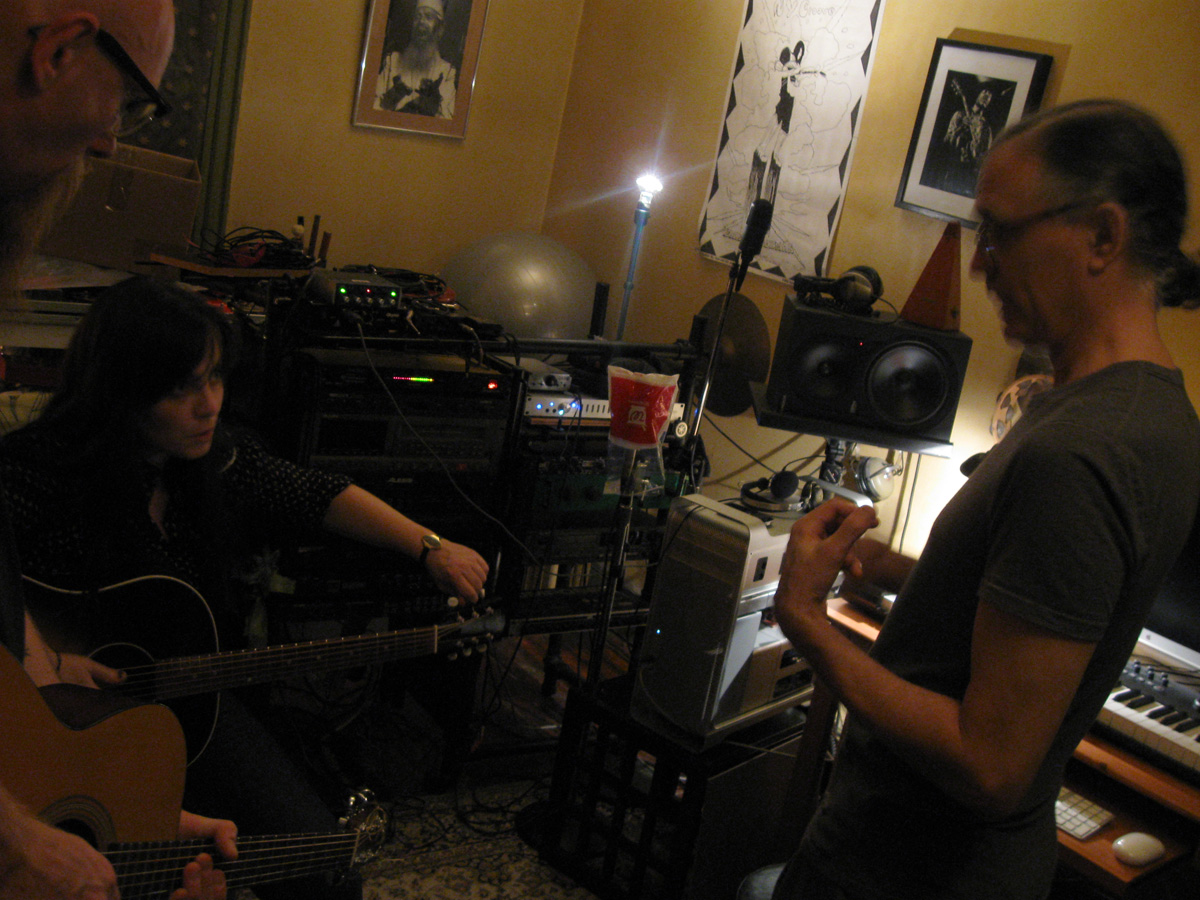 Still tuning up. :-)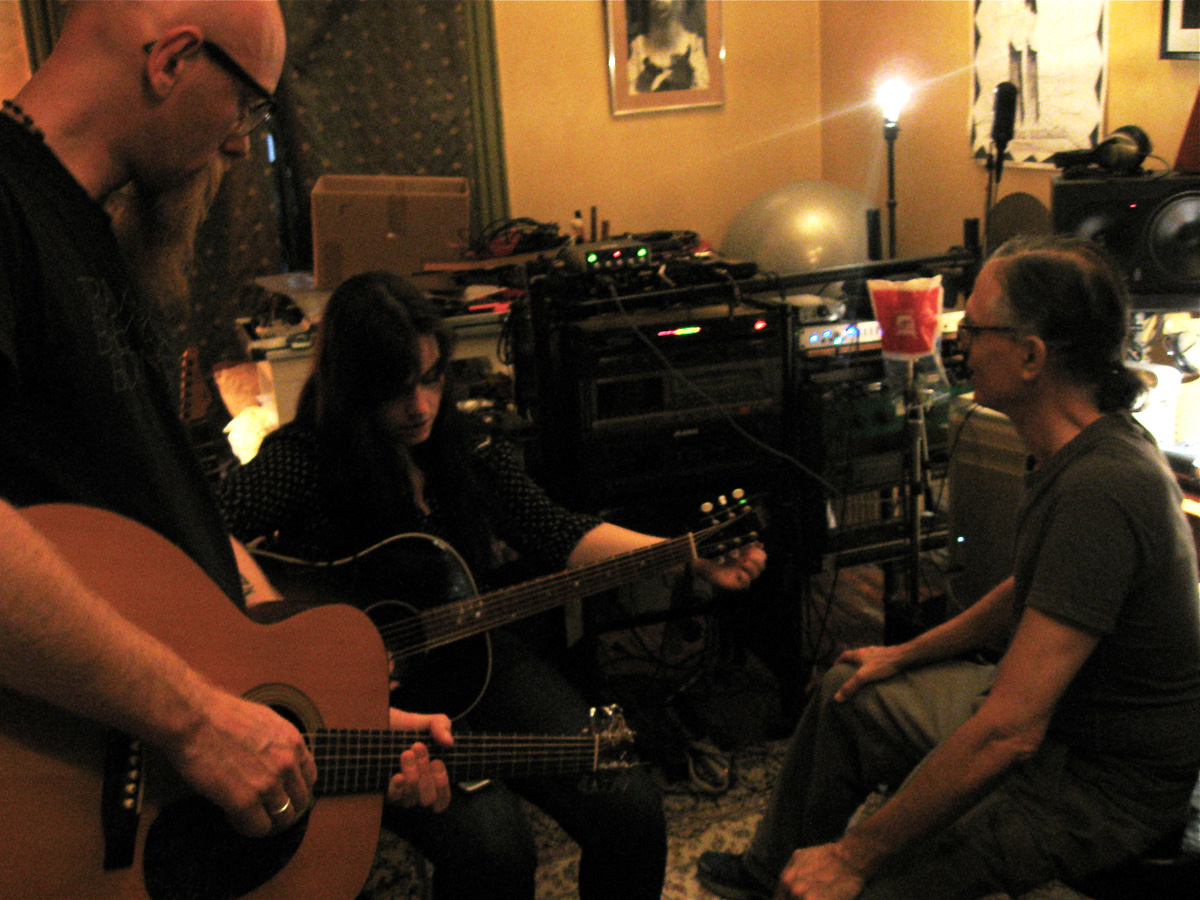 Getting ready.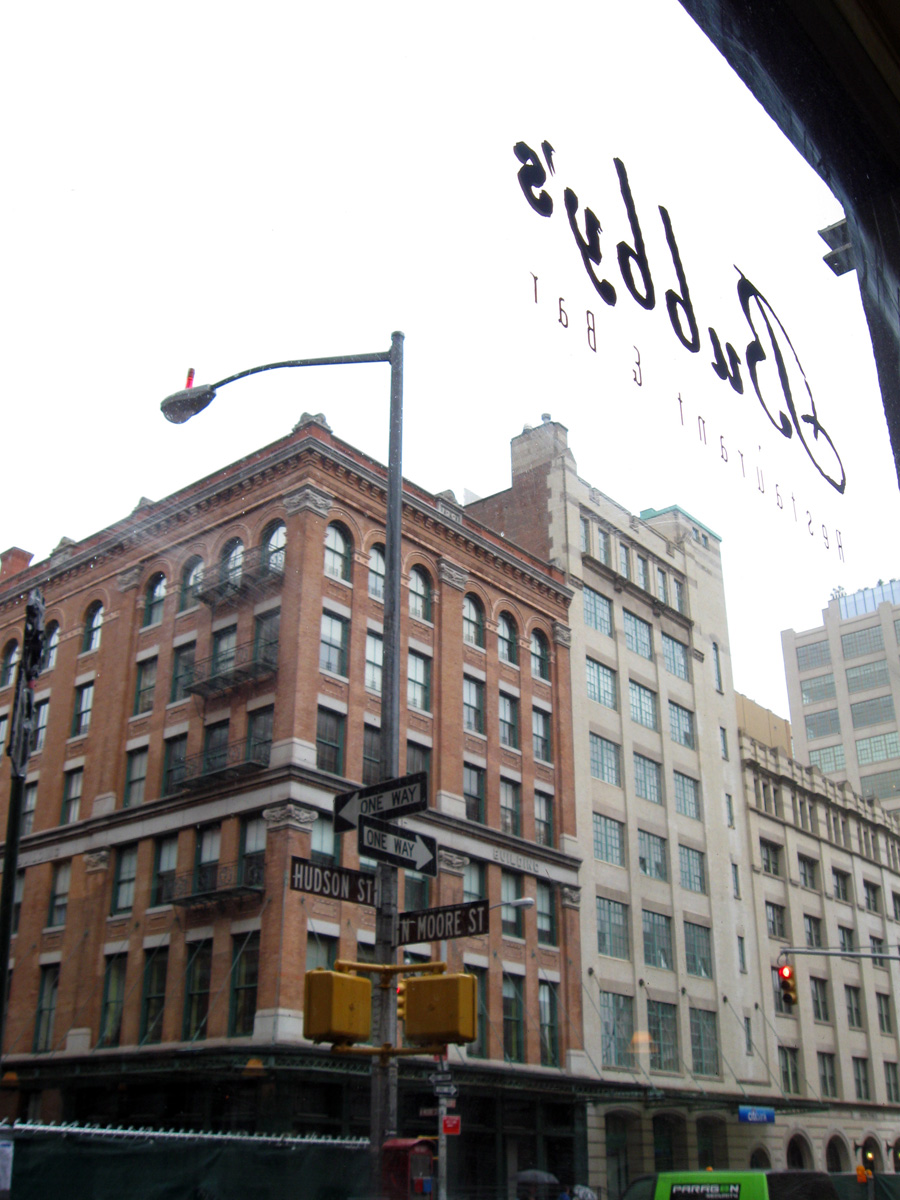 The restaurant/café Buddy's around the corner - apparently Jon Stewart of The Daily Shows' favourite local hang-out. Didn't see him, though.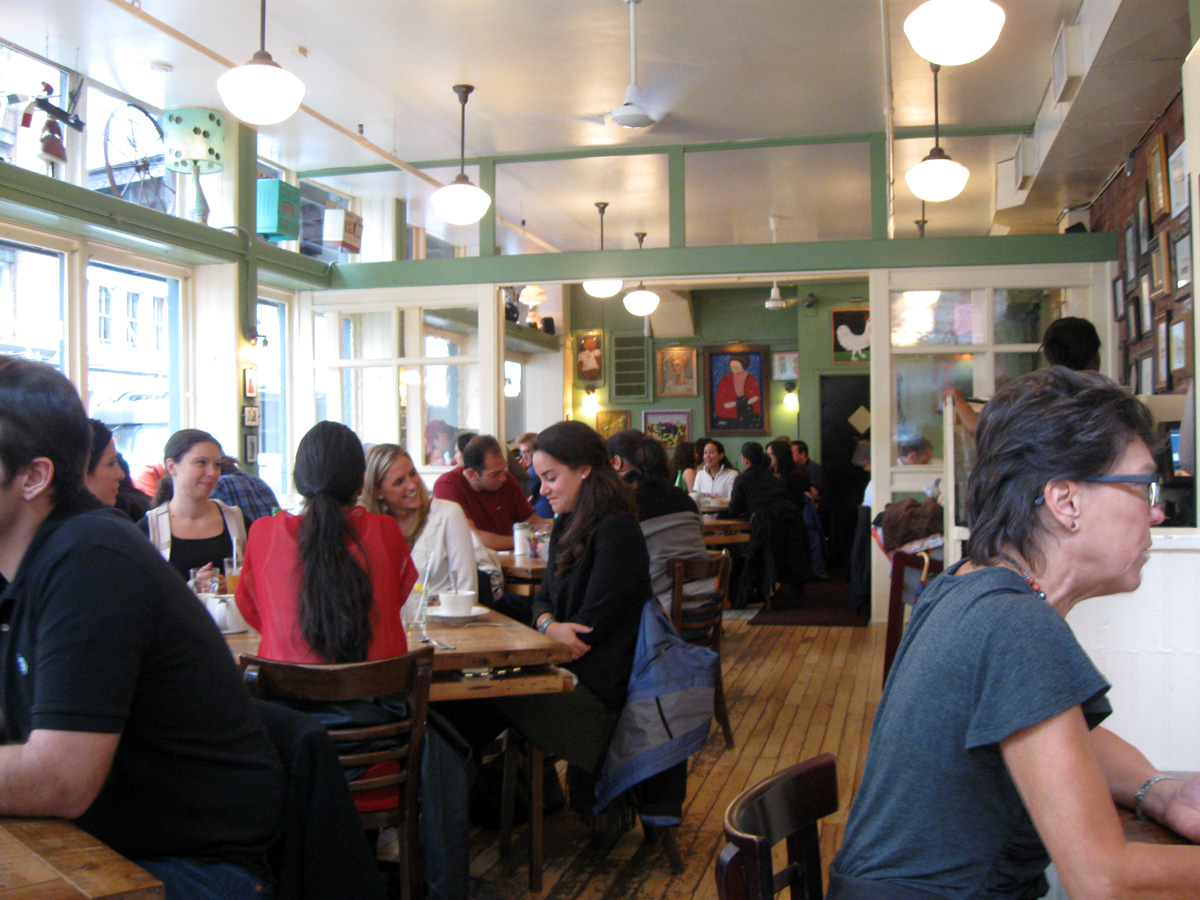 But we did spot Harvey Keitel in there - not in the picture - which of course was beyond awesome. :-)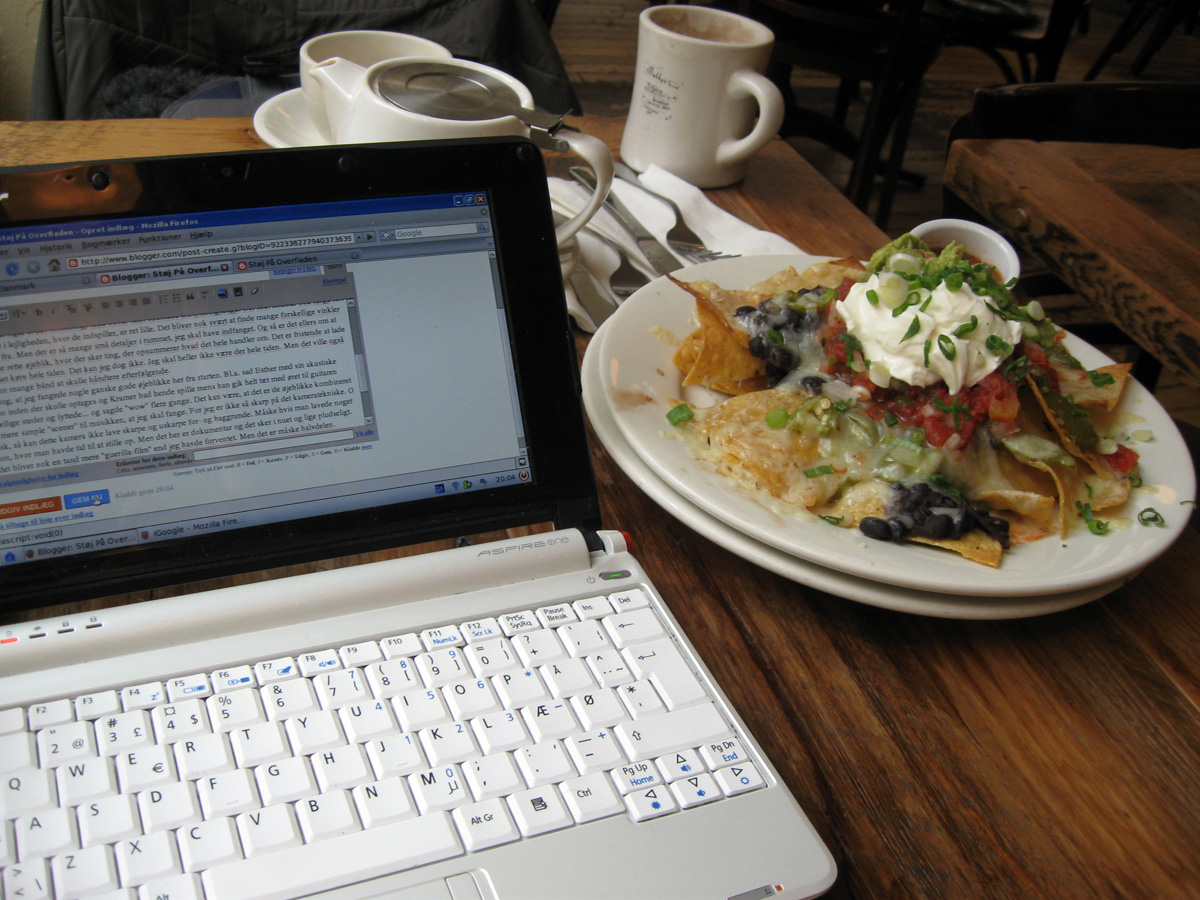 Blogging while eating the best damn plate of nachos I ever had.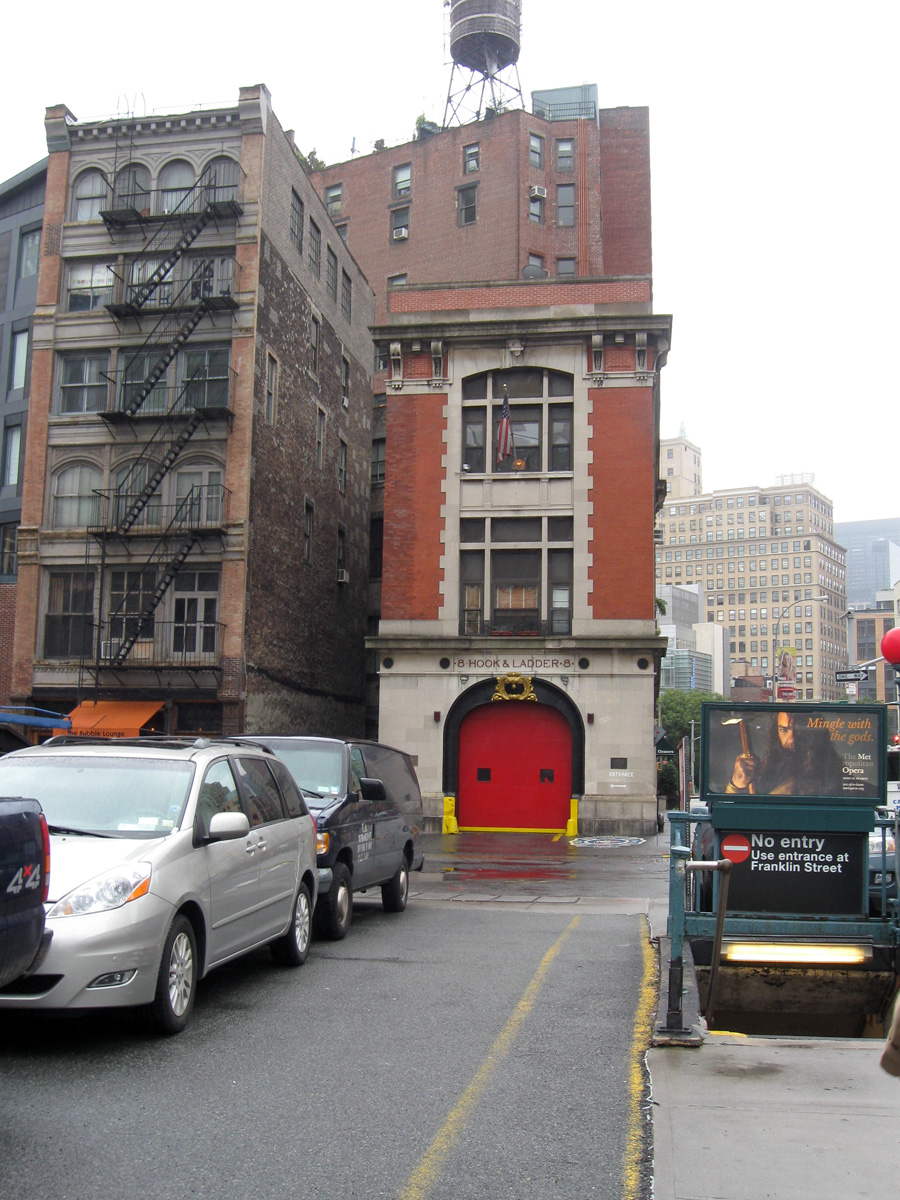 Right next to the recording "studio" you had to ask yourself one question: Who you gonna call?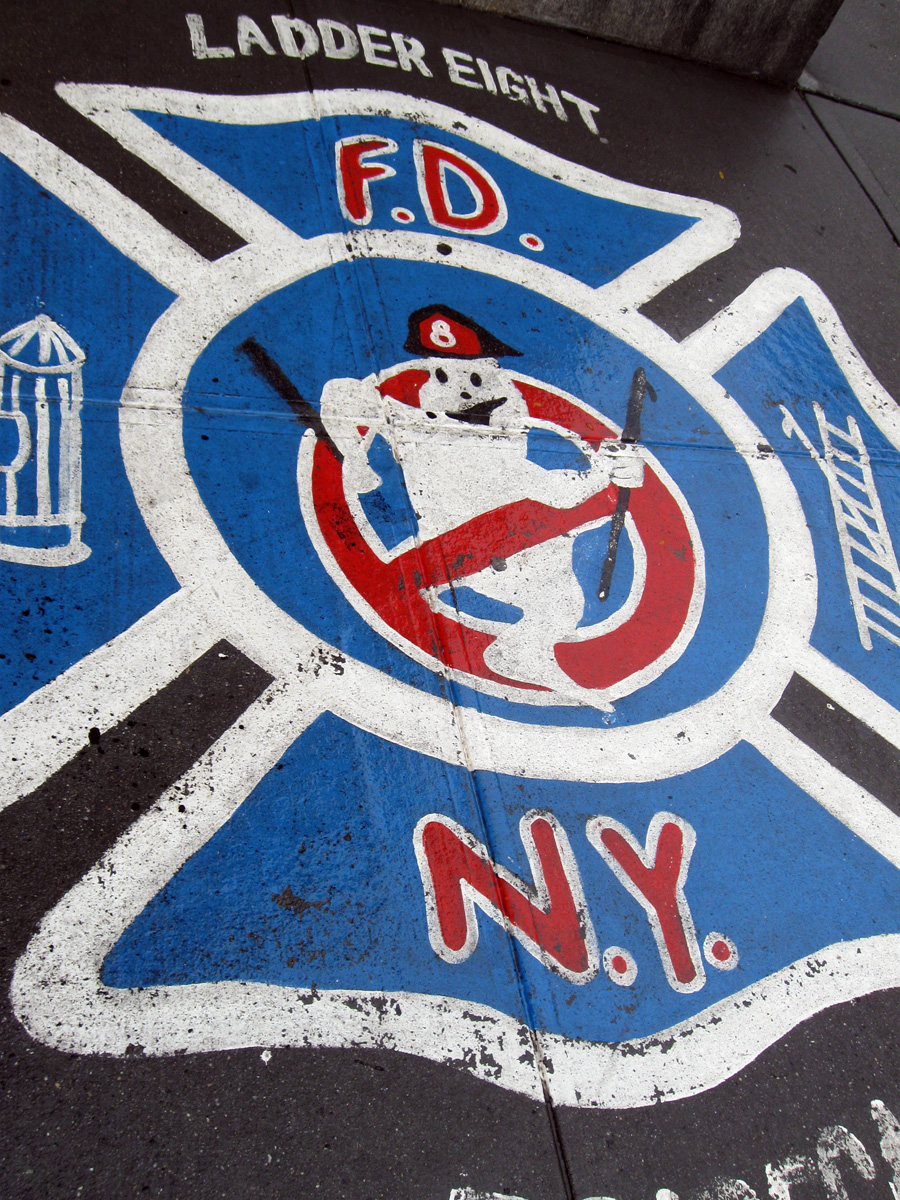 Yes, let me hear you say it! It was actually where they filmed the exteriors shots for the film.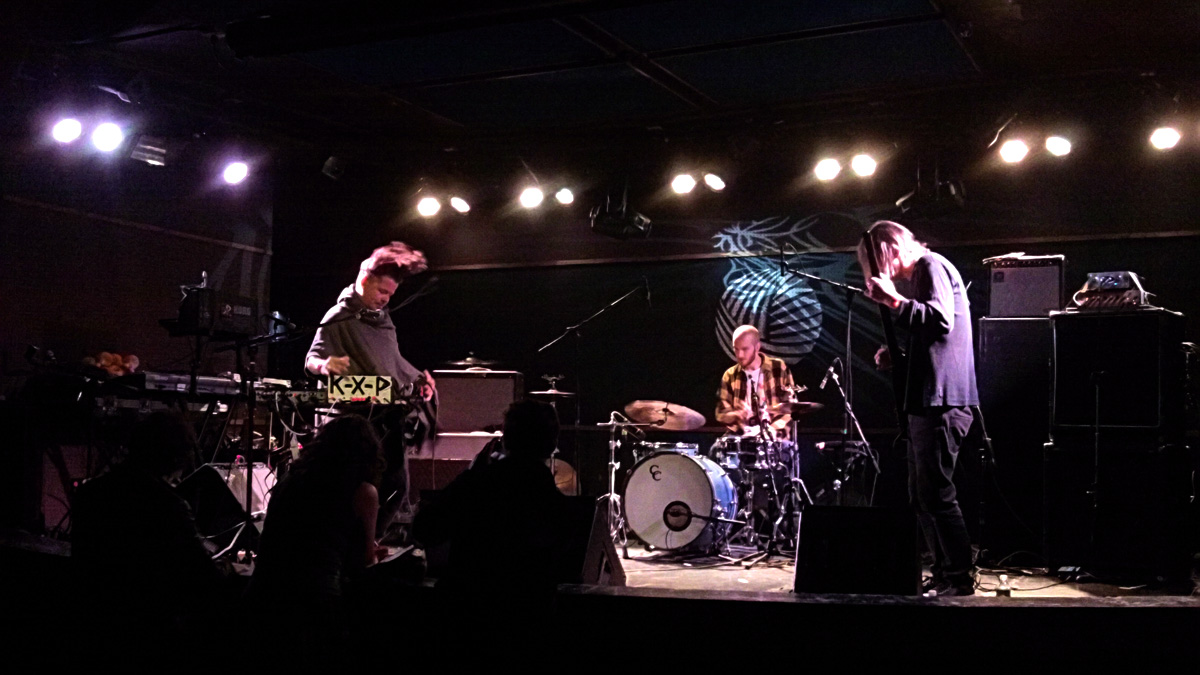 Four band gig at The Knitting Factory in Brooklyn. K-X-P were playing, as well as Apse.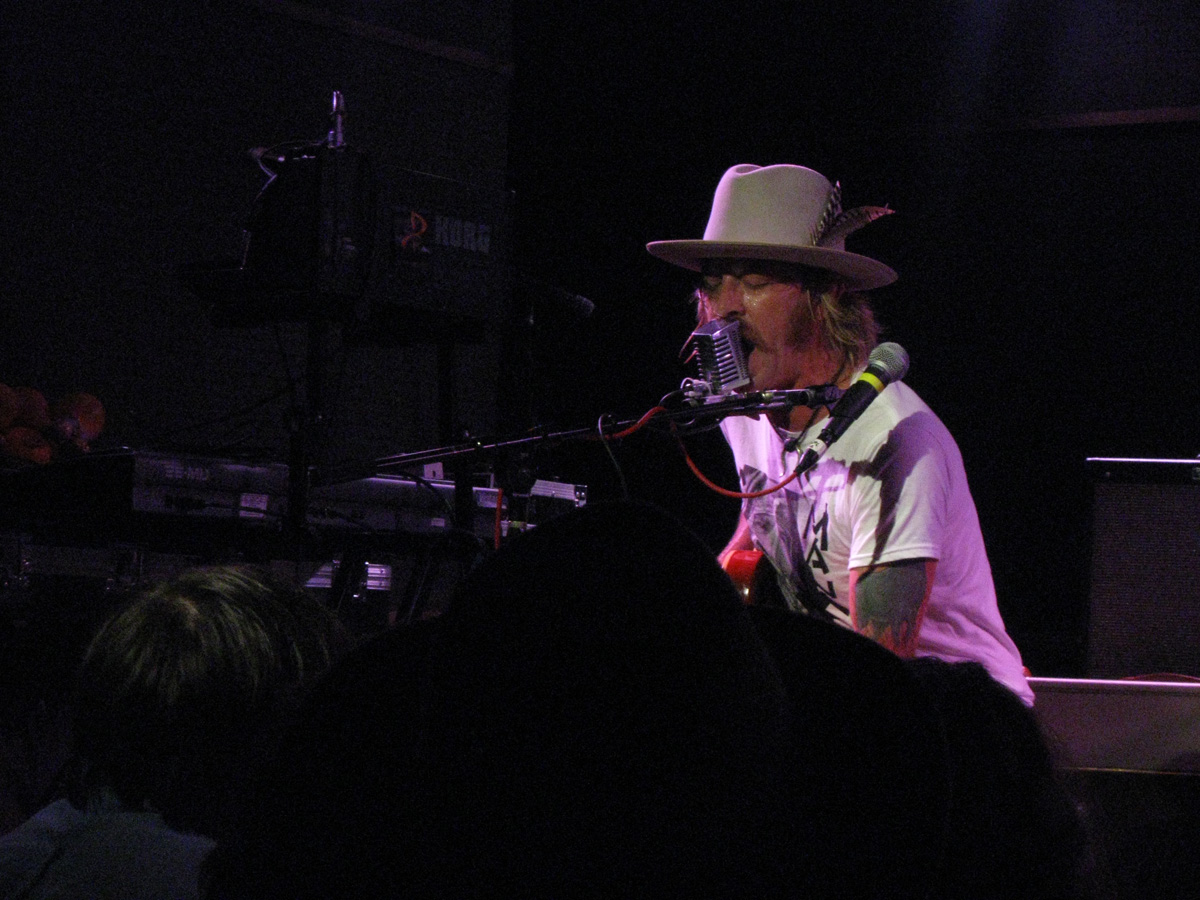 And Wovenhand with David Eugene Edwards driving the demons onwards or away.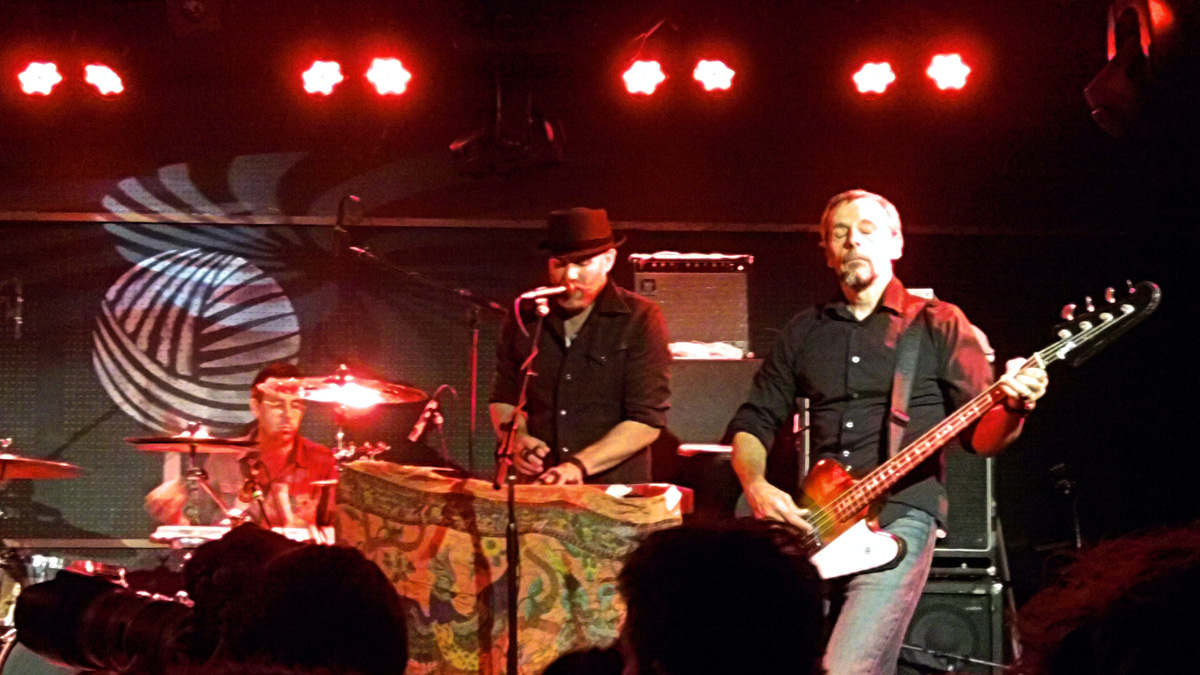 Jeff Linsenmaier on keyboards with Wovenhand - and that cool bassplayer, whatever his name is (sorry).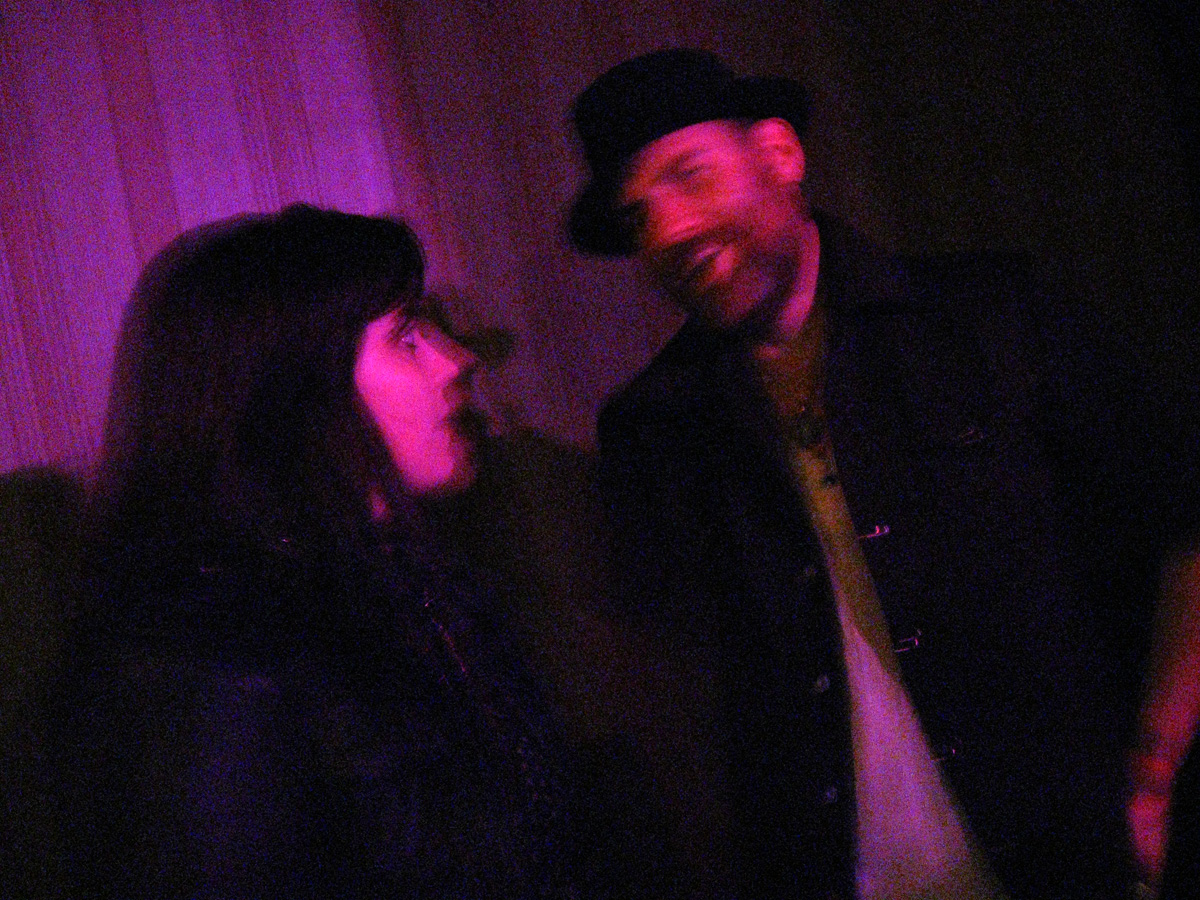 Chatting with Jeff. They had met a while before in Aarhus, when Wovenhand played there. He said okay to play on "The Abyss".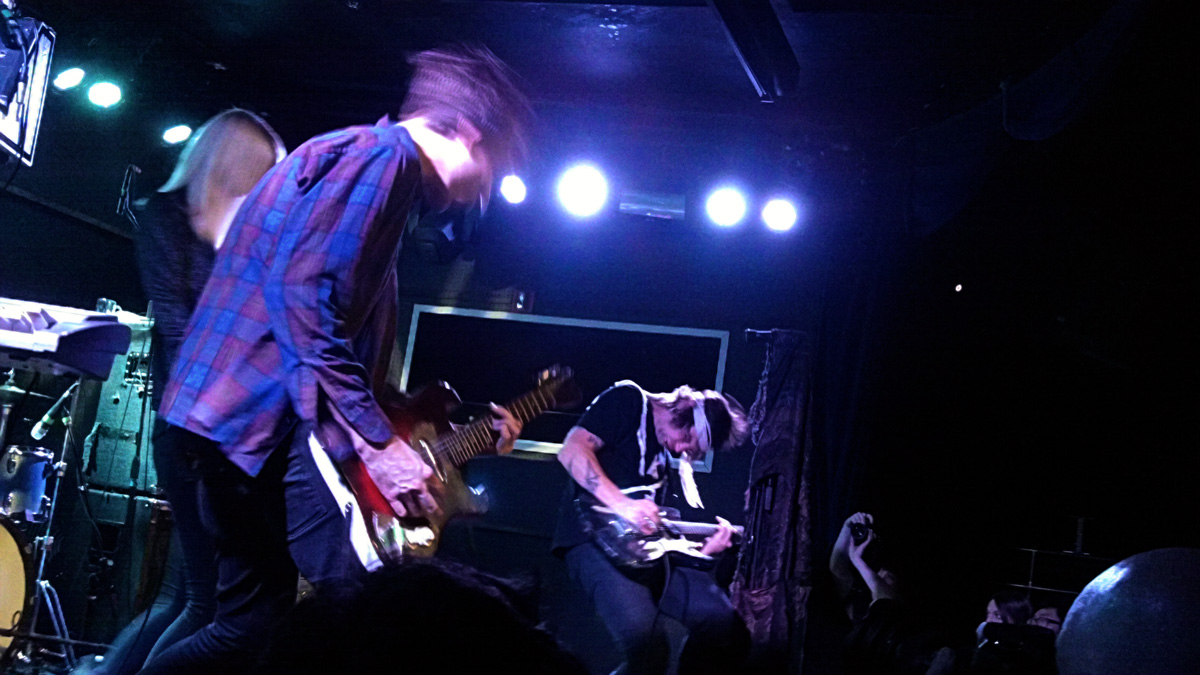 The evening ended with a bang by the Norwegians of Sarena Maneesh. Kramer had also worked with them.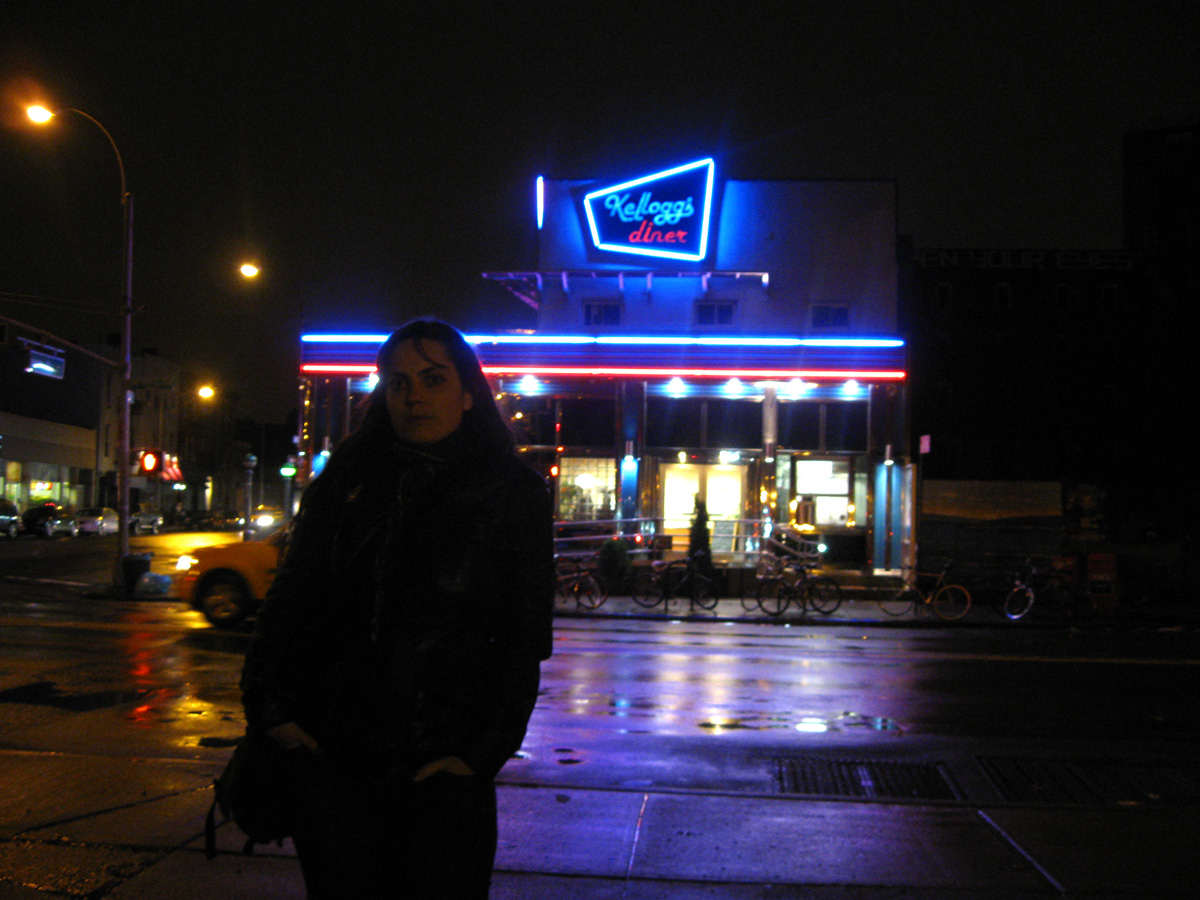 Posing outside a classic American diner in Brooklyn.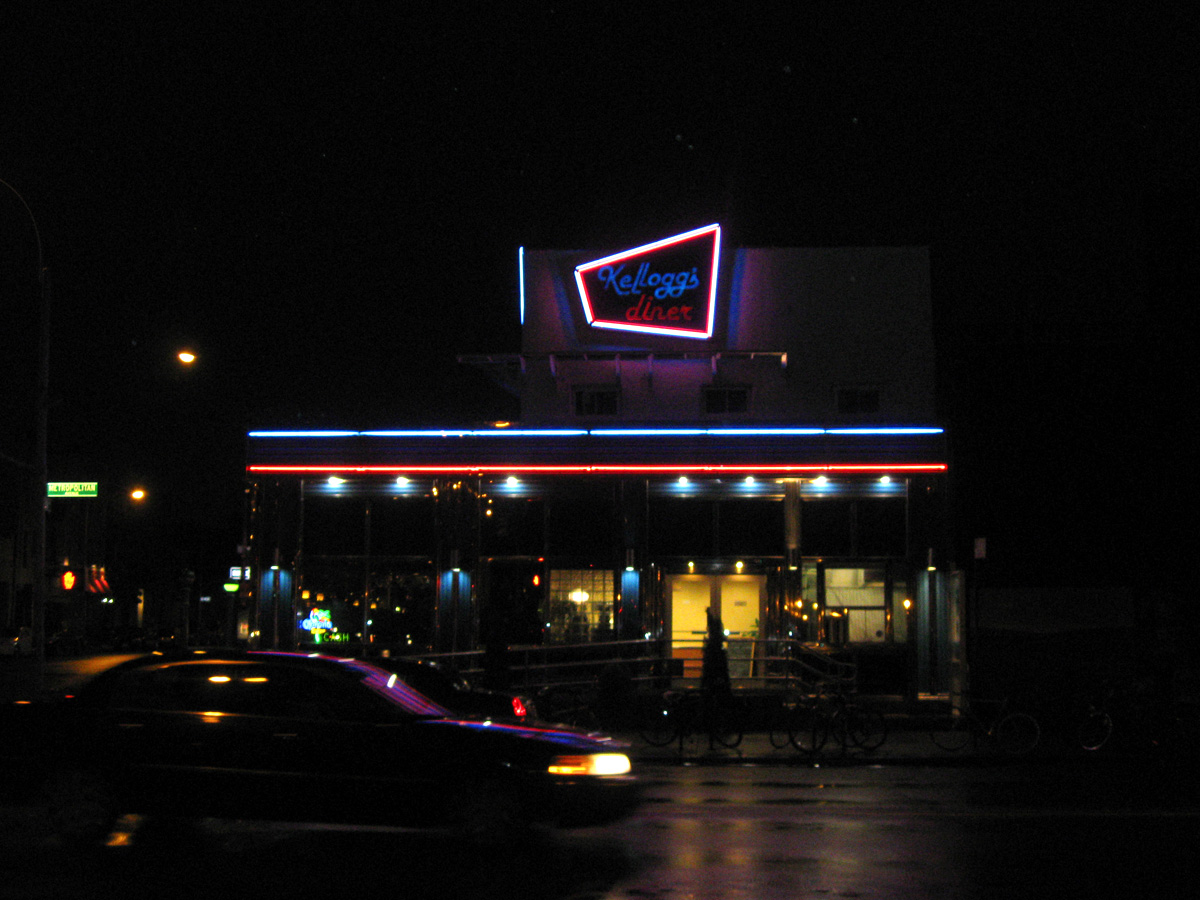 Not posing outside a classic American diner in Brooklyn.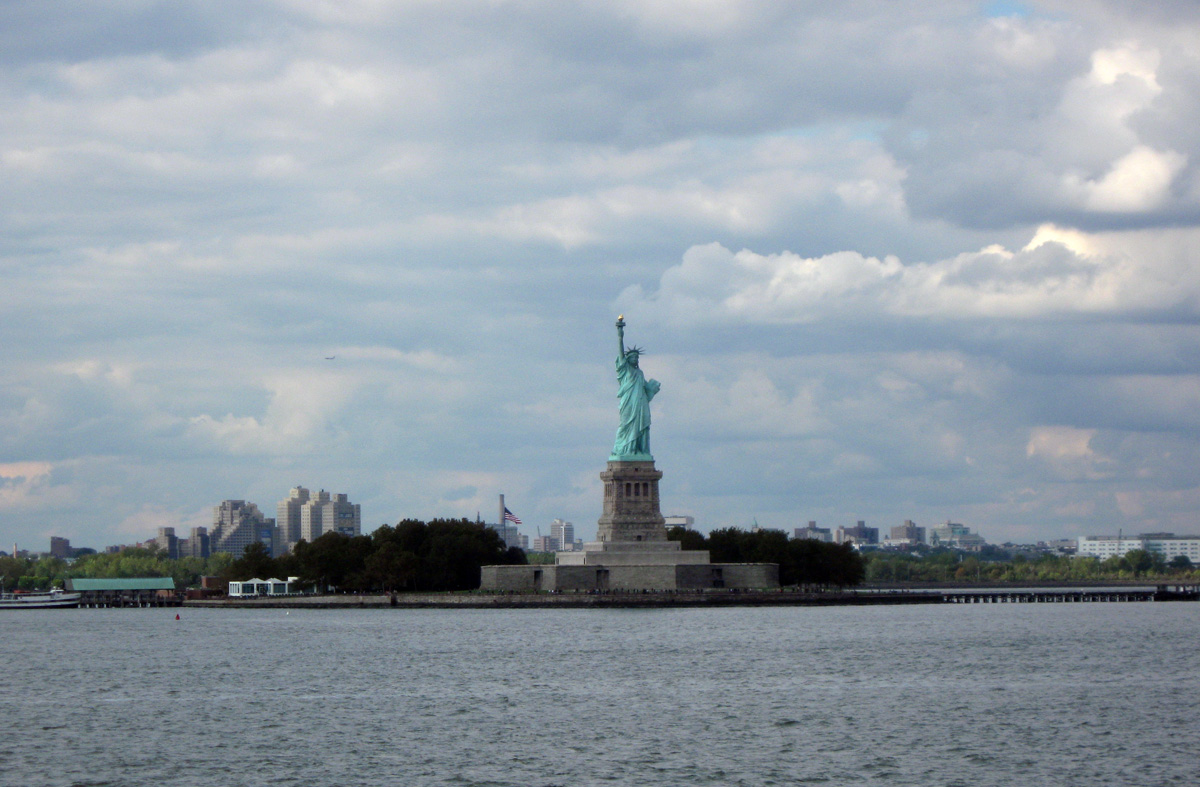 Grabbed the free ferry to Staten Island with the Panda family and sailed by this little lady on the way.





Getting some tunes laid down.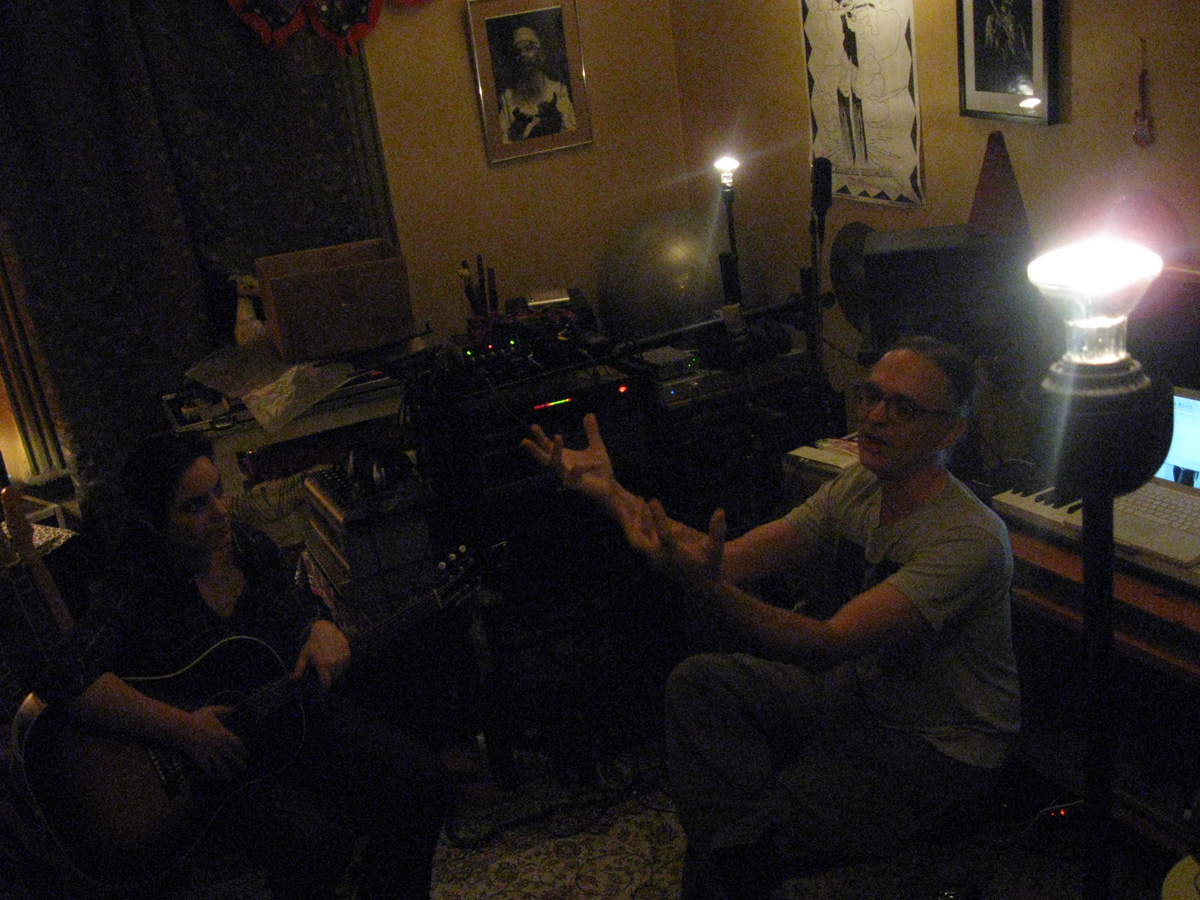 Kramer keeping it positive and cozy.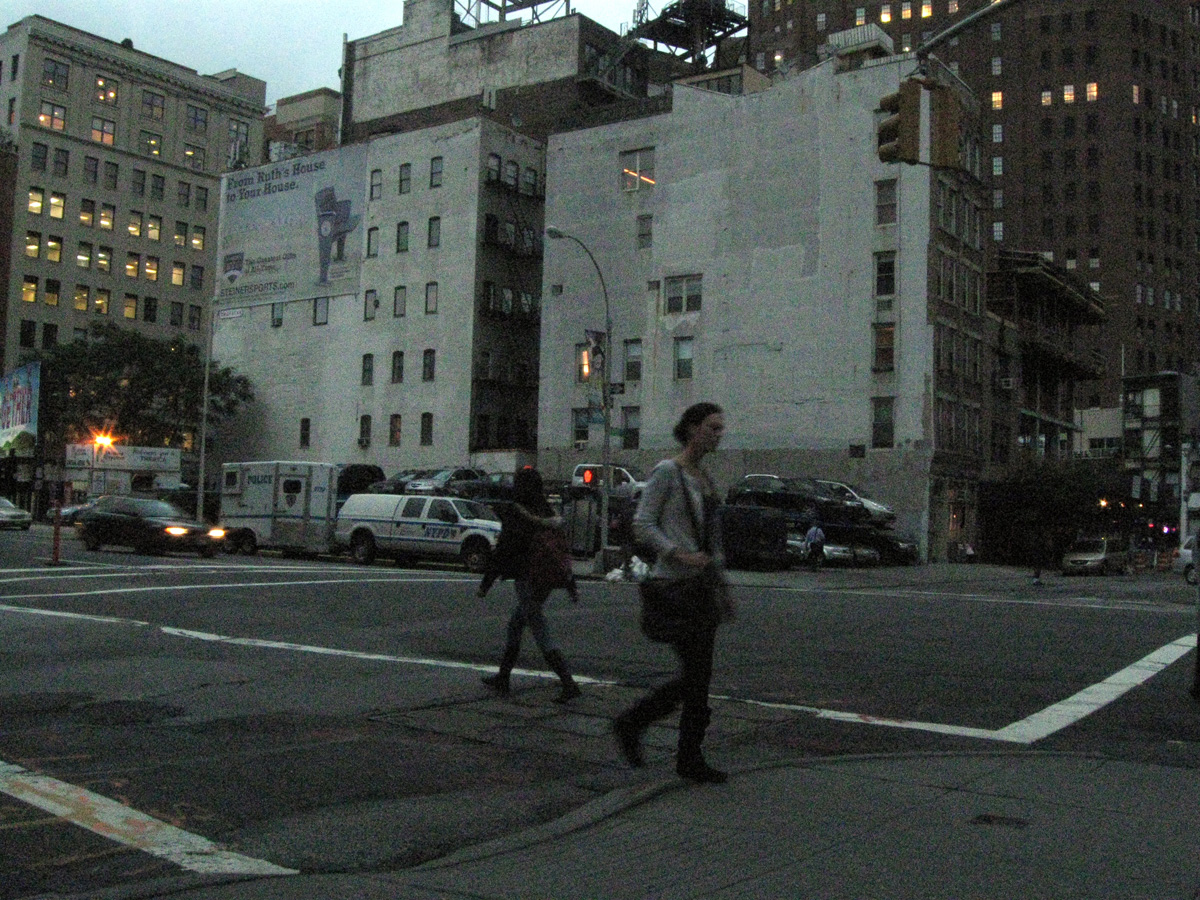 The street corner outside the "studio".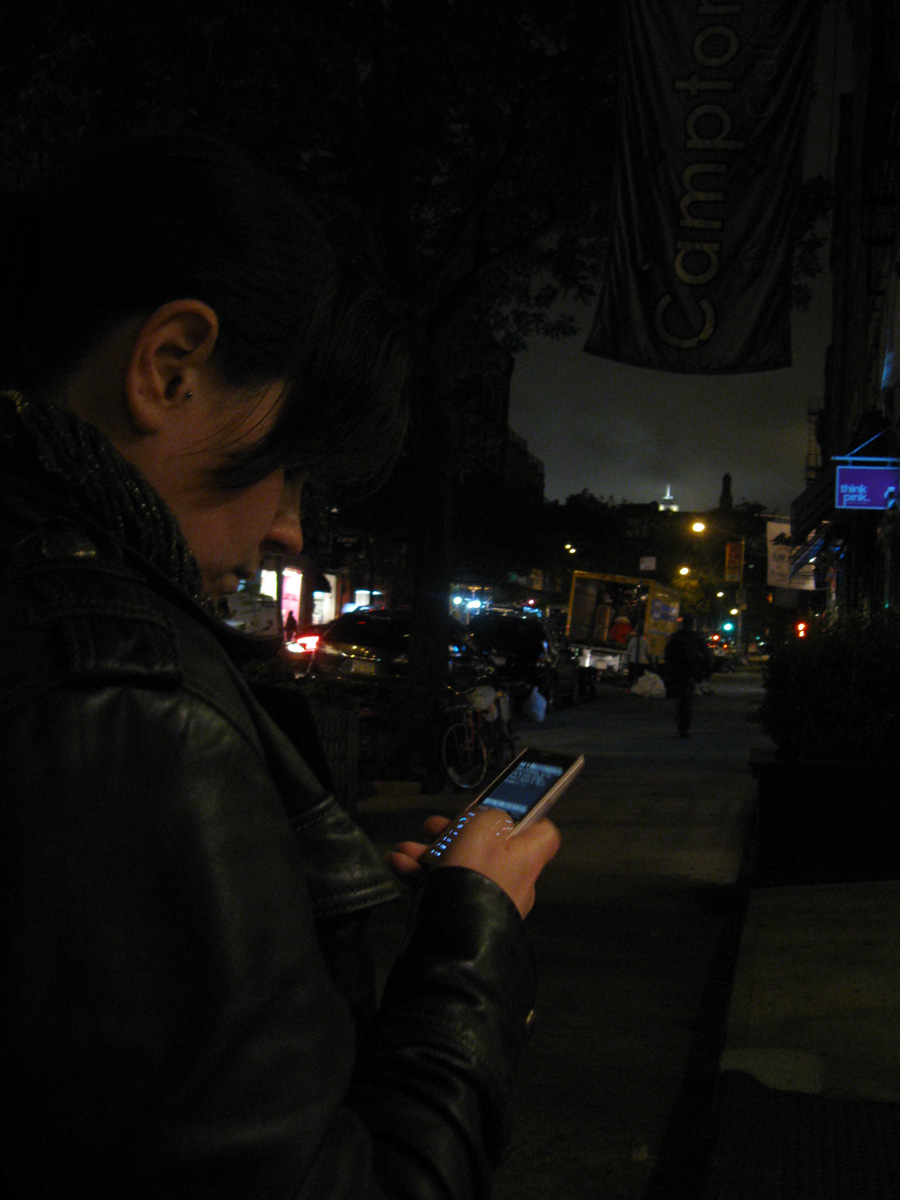 Texting the Vampire State Building in the distance?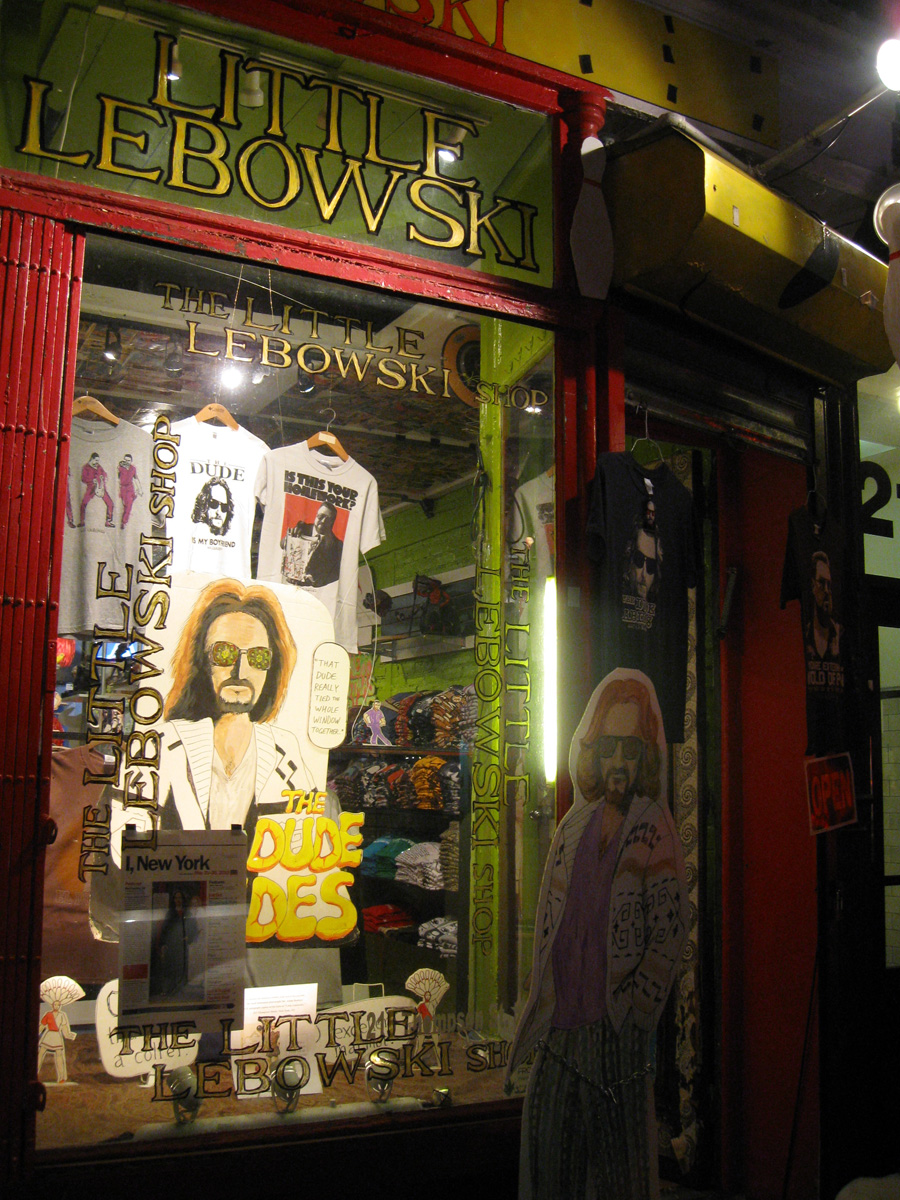 The dude abides. And with style.

Empire State Building on a walk to and through East Village with Kramer.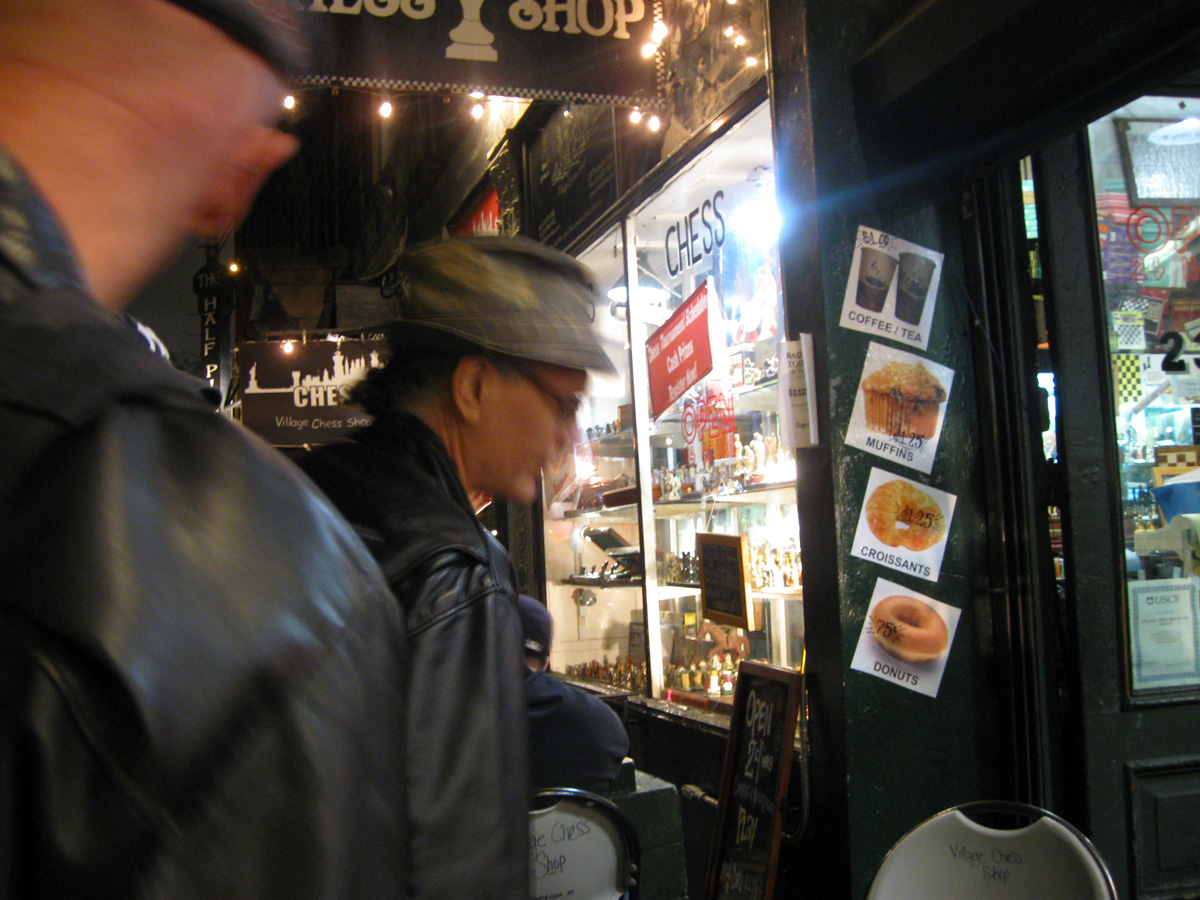 Kramer shows us around.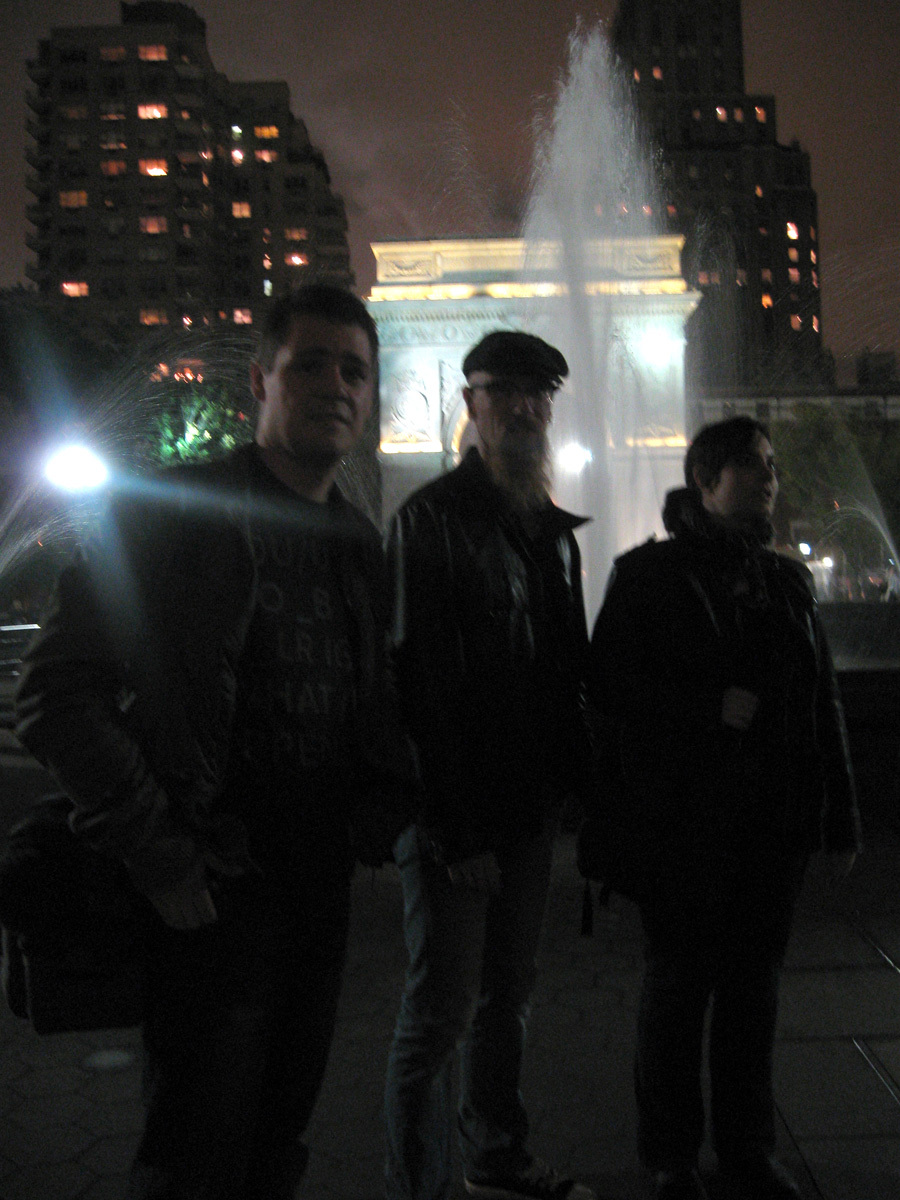 Danes and water shot by Kramer.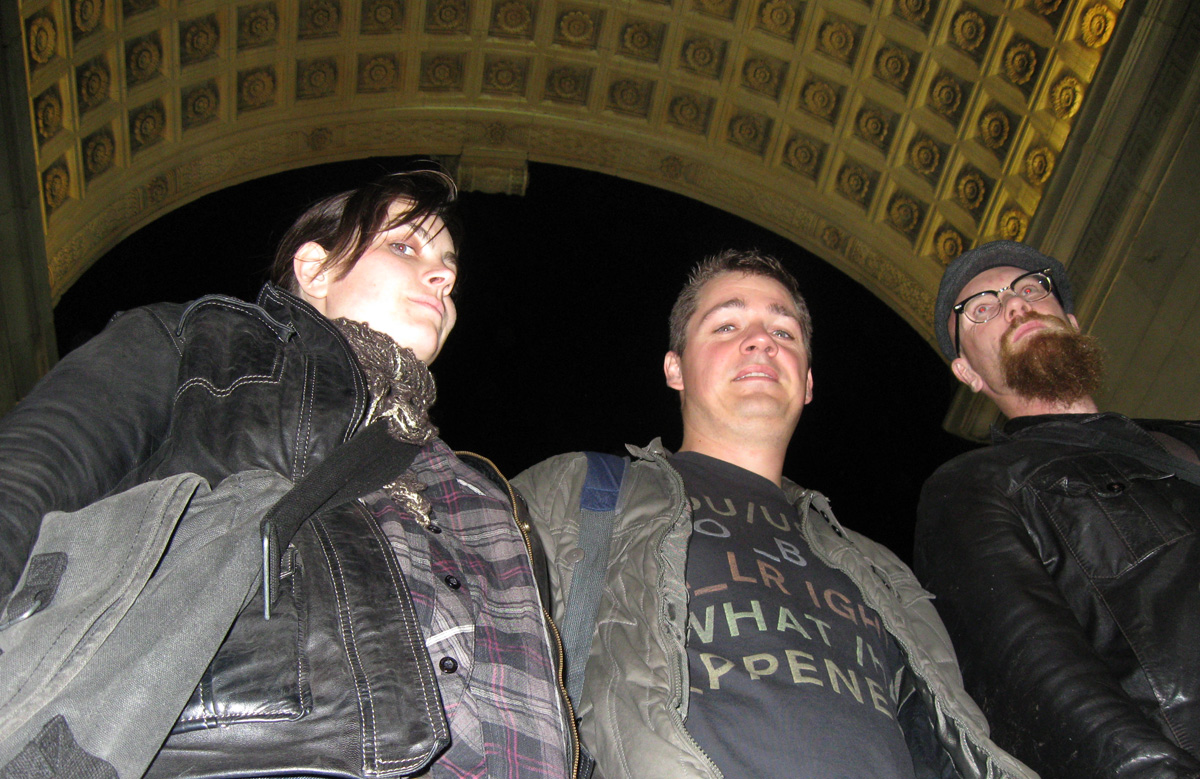 Flashier, but from below.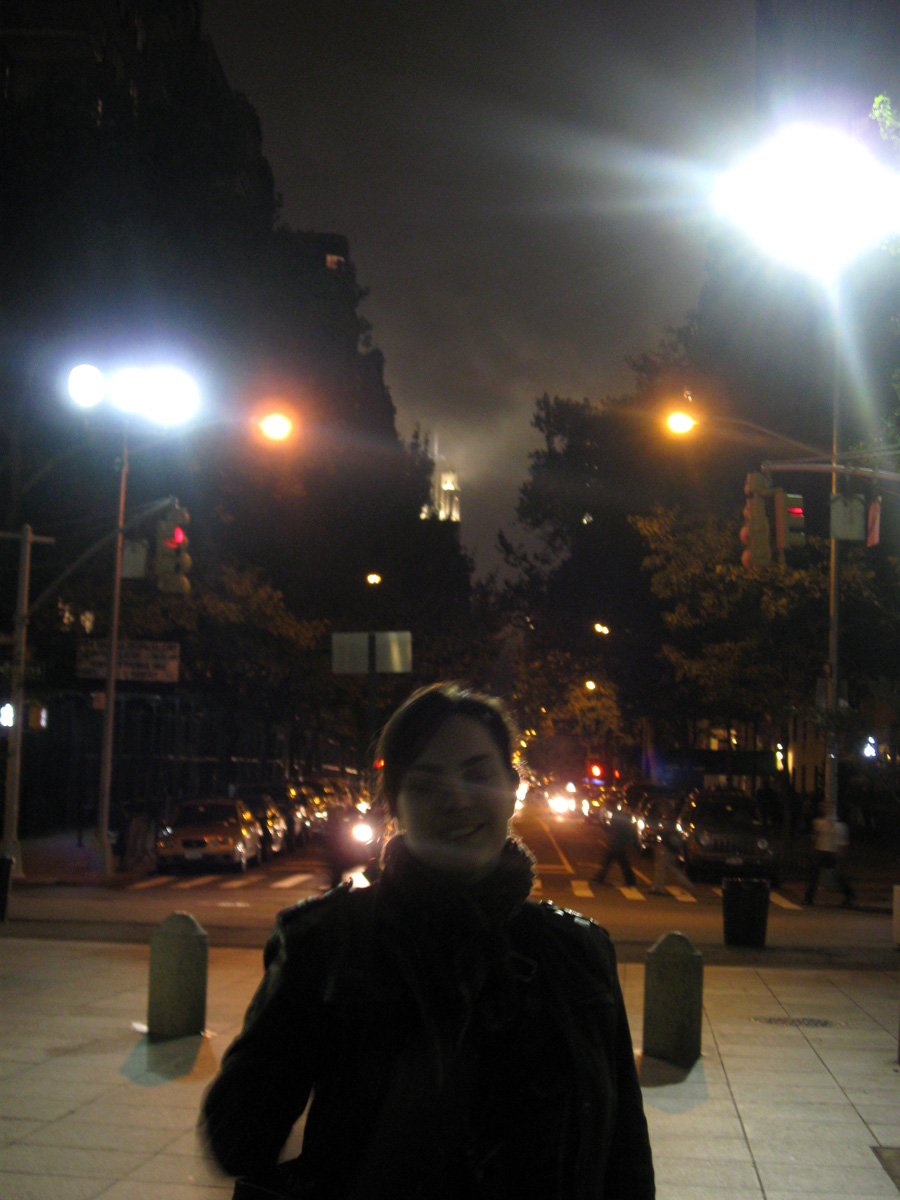 Blurry nighttime.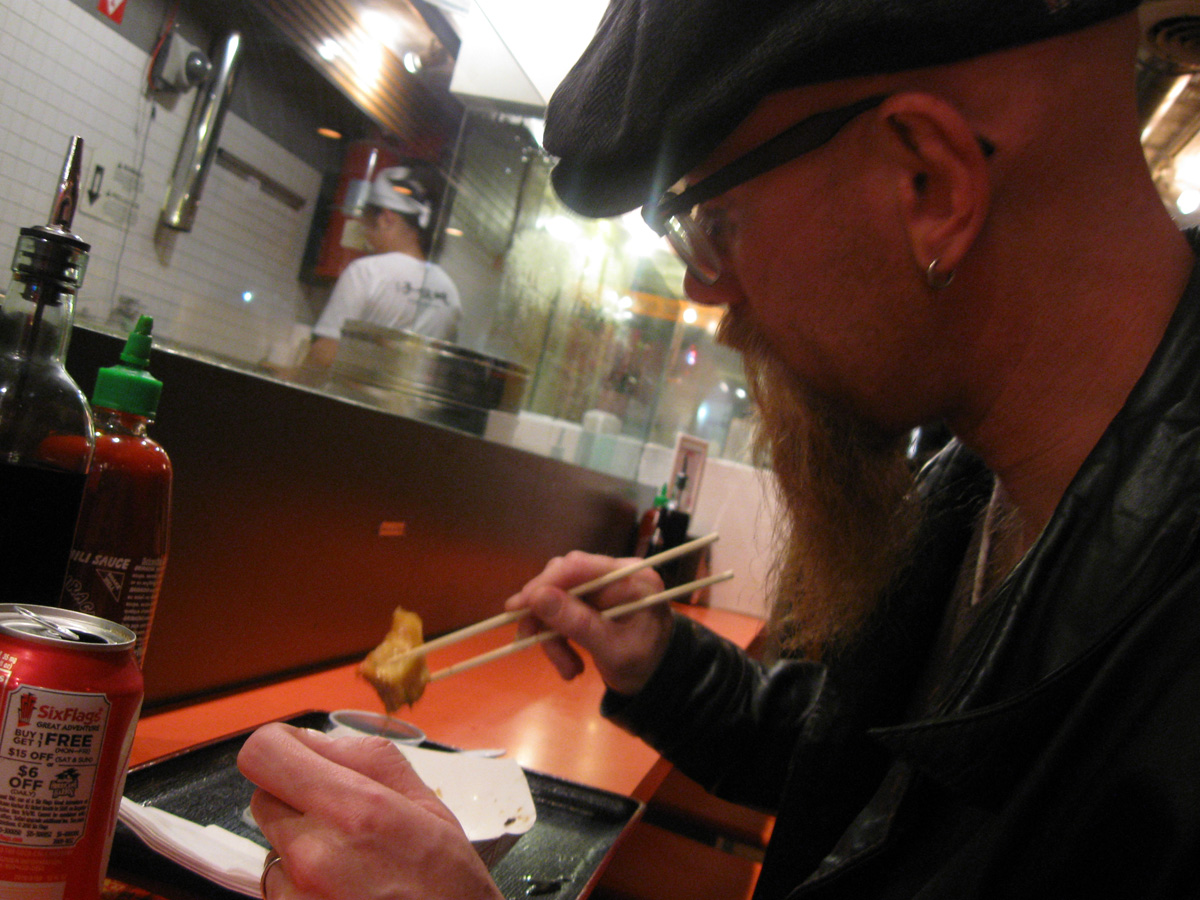 East Village dumplings recommended by our kind guide.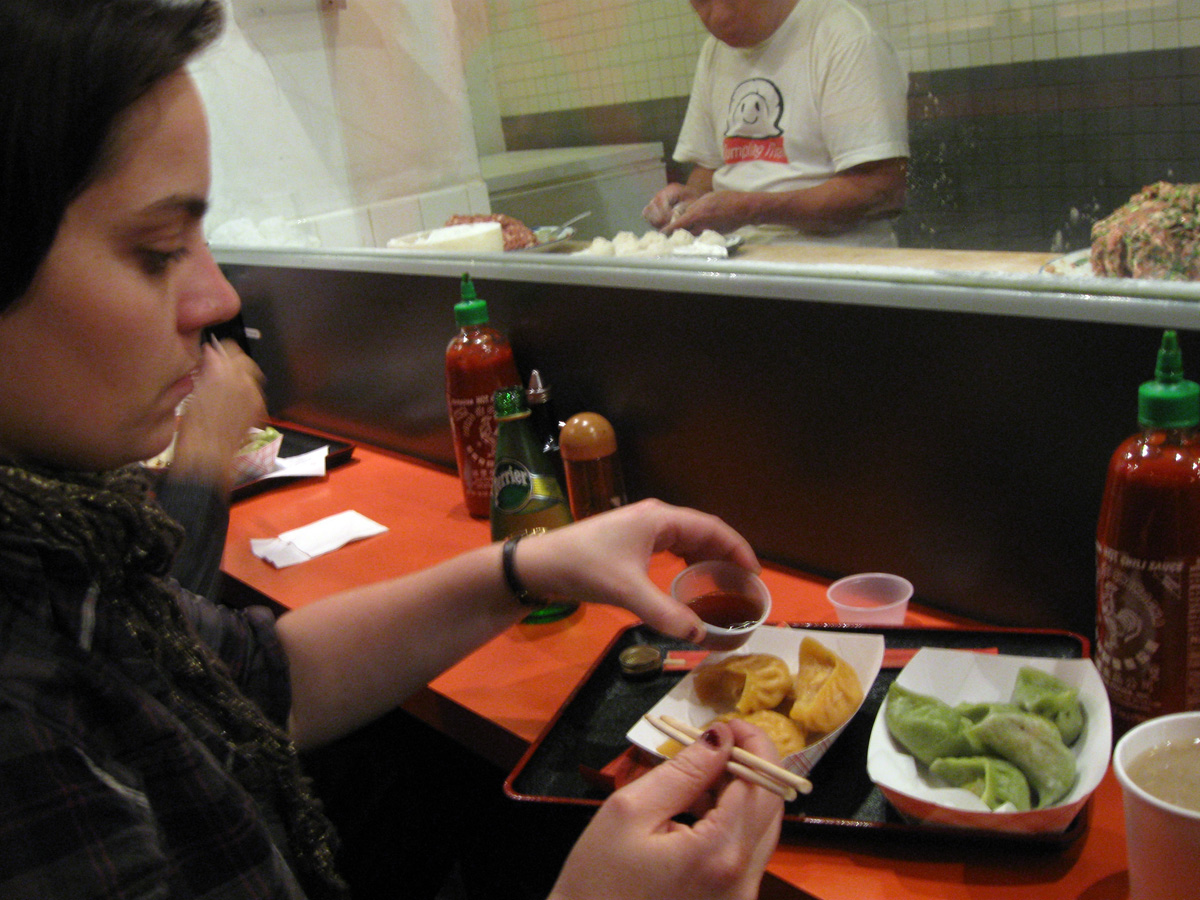 Good place he brought us to. Dee-lish.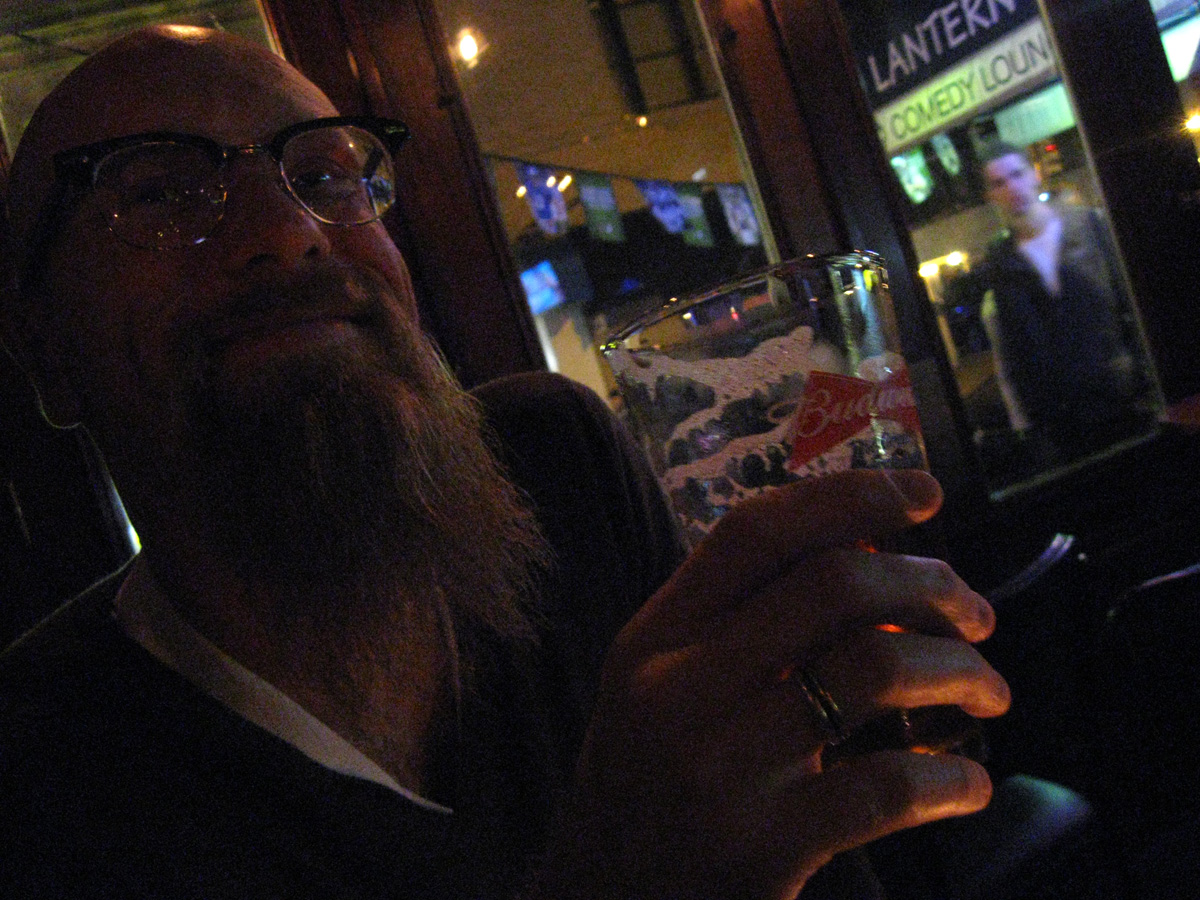 Happy man + pint at the Village Lantern in Greenwich Village.

Later ending up at some gay cabaret / showtune night at the Duplex.

Cool kids up to no good roaming the streets of The Big Apple.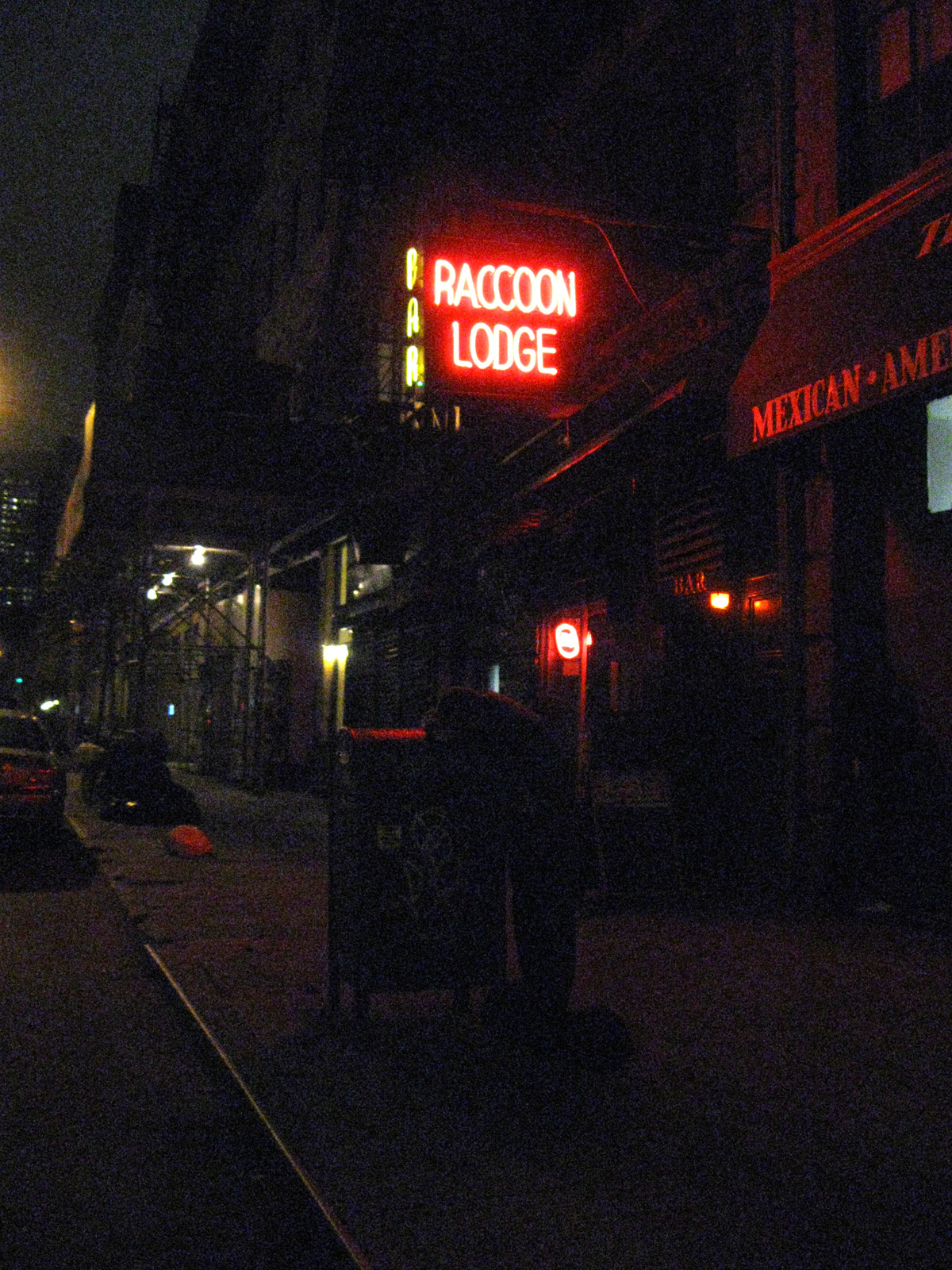 "That little drinky-drink made me very sleepy. Better take a nap on this here mailbox". Don't know who it was. Wish I had had a better camera for that shot. And others. :-)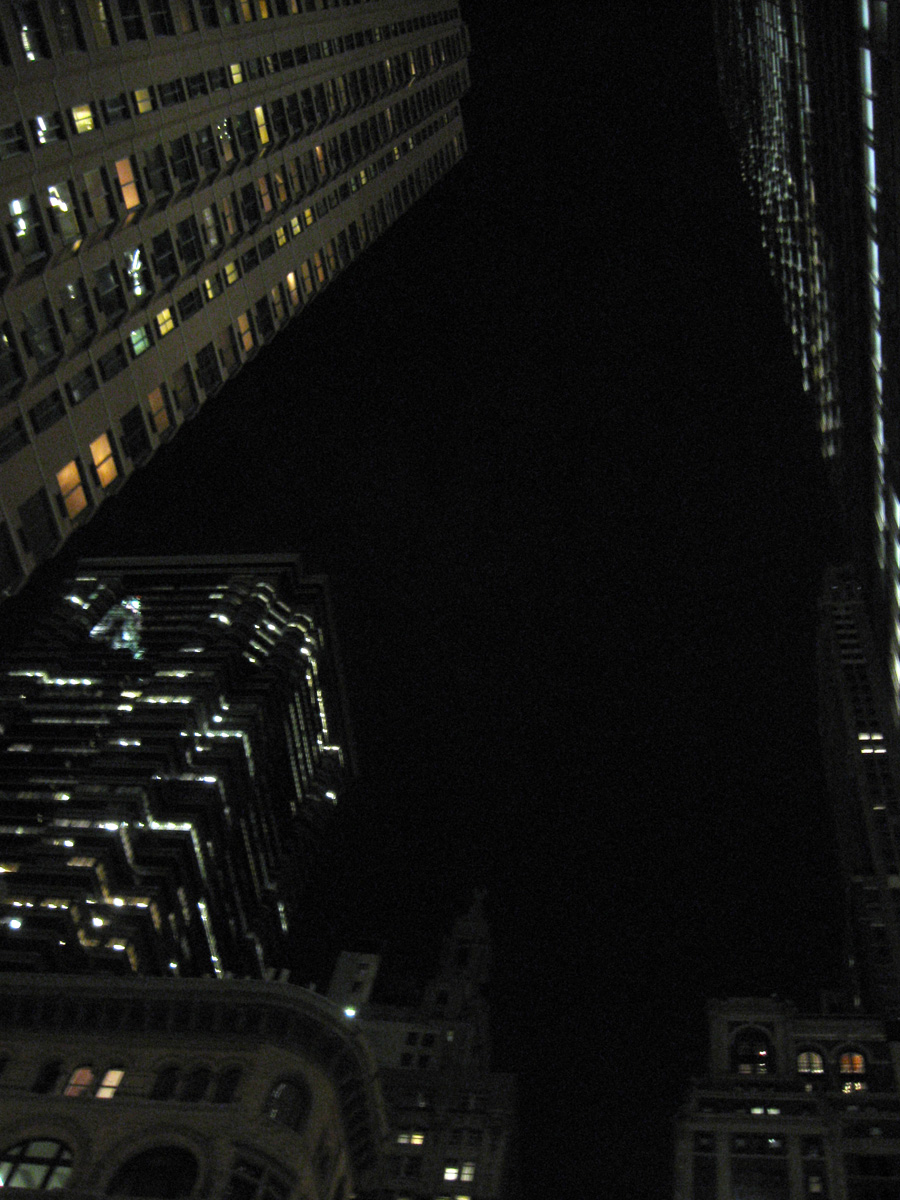 If you feel a slight hint of claustrophobia on Manhattan it's not an unnatural feeling. You're walled in.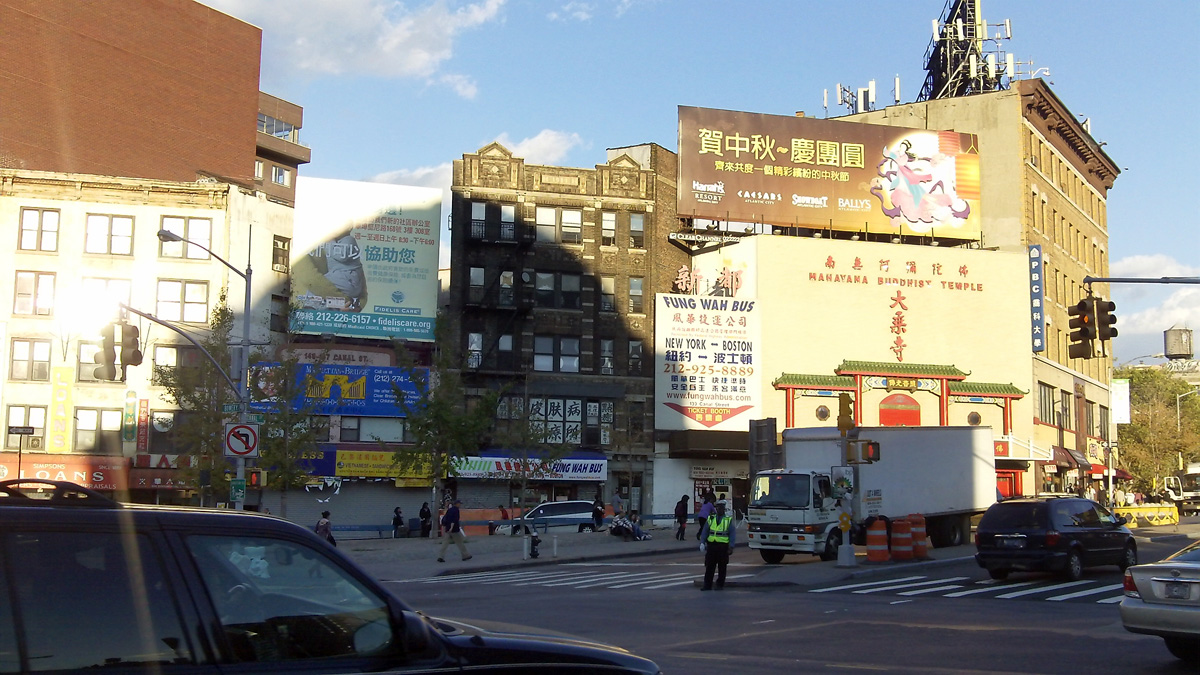 Entering Chinatown. Another country within a city.


Fire away! We've got stairs!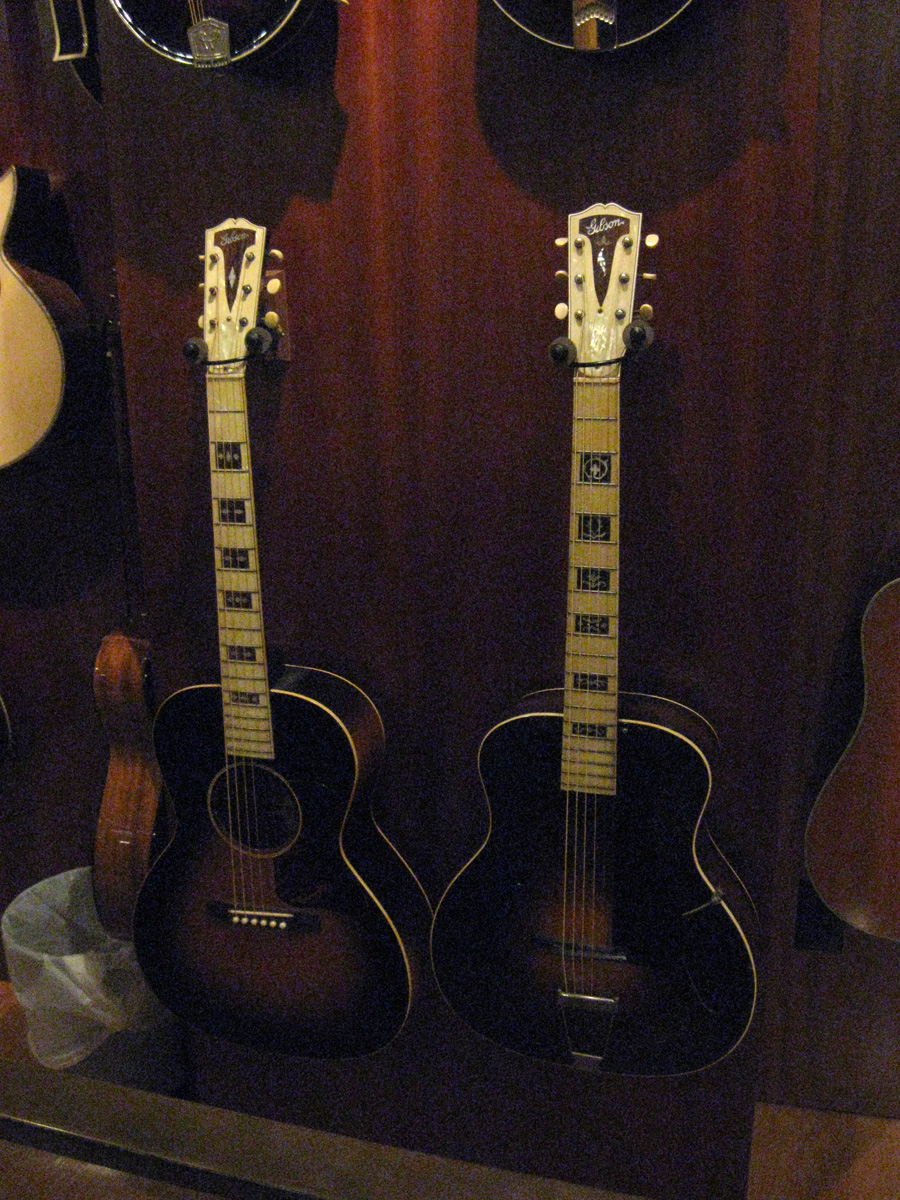 Posh guitarshop in Soho. These Gibsons looked like something from the 30s. Oddly enough, no price tag! ;-)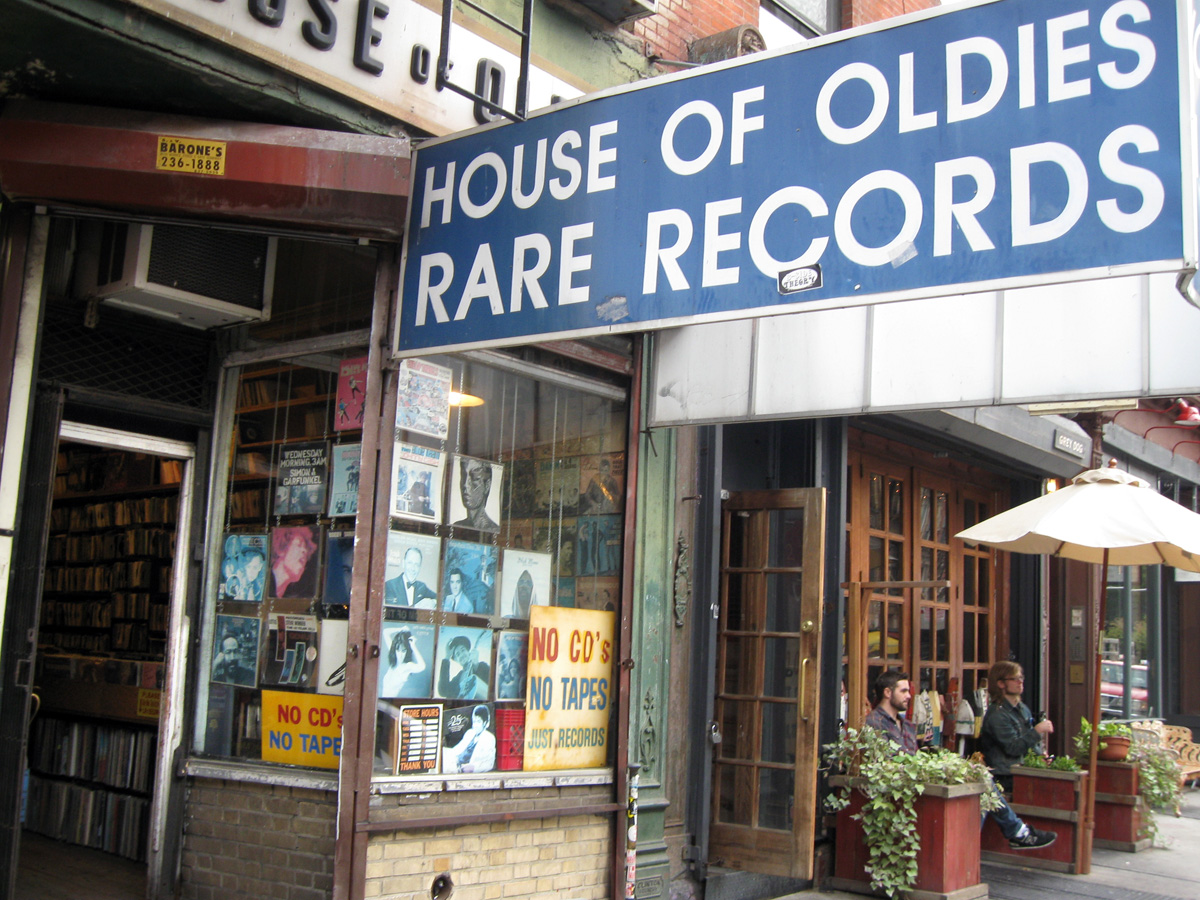 History lesson in Greenwich Village.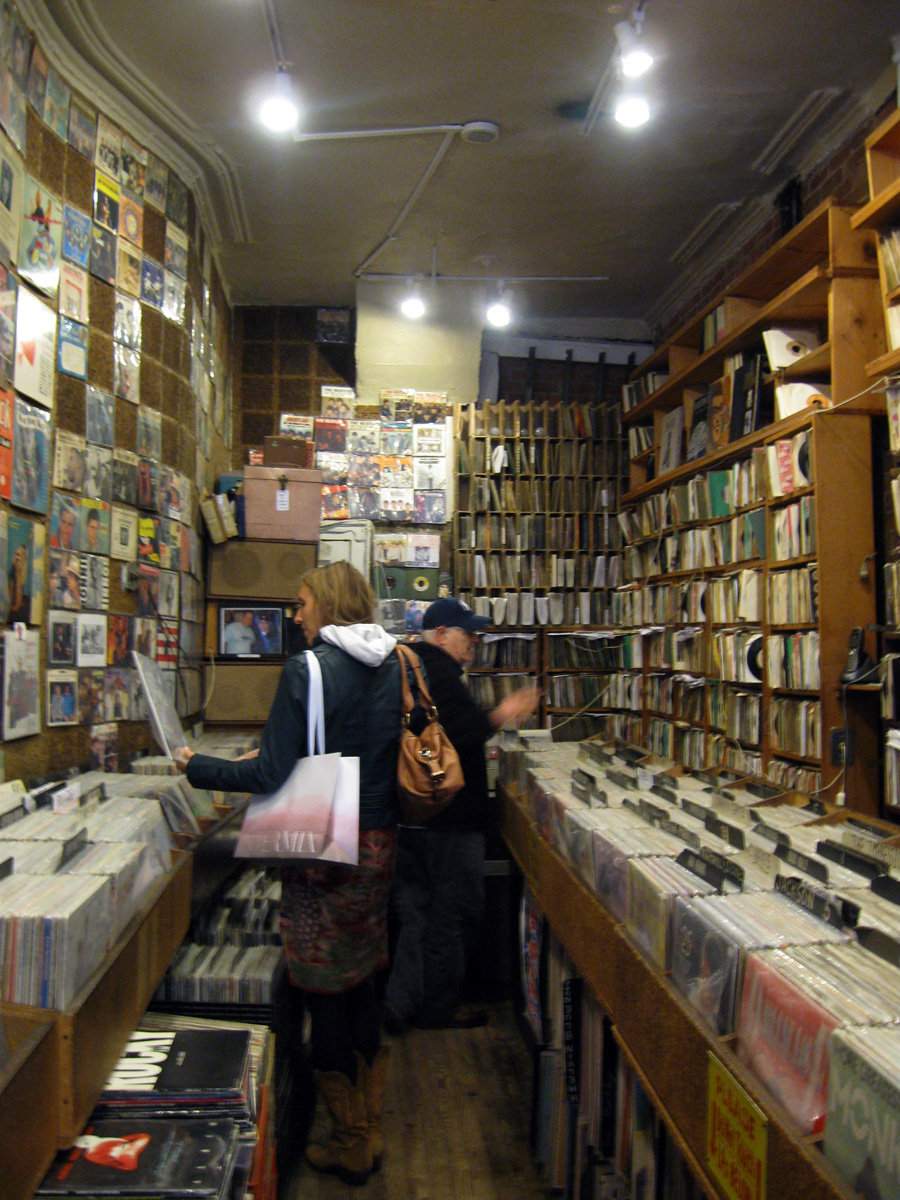 "I can go down in the basement and get the really expensive ones, if you're looking for something particular." "Nah, don't bother."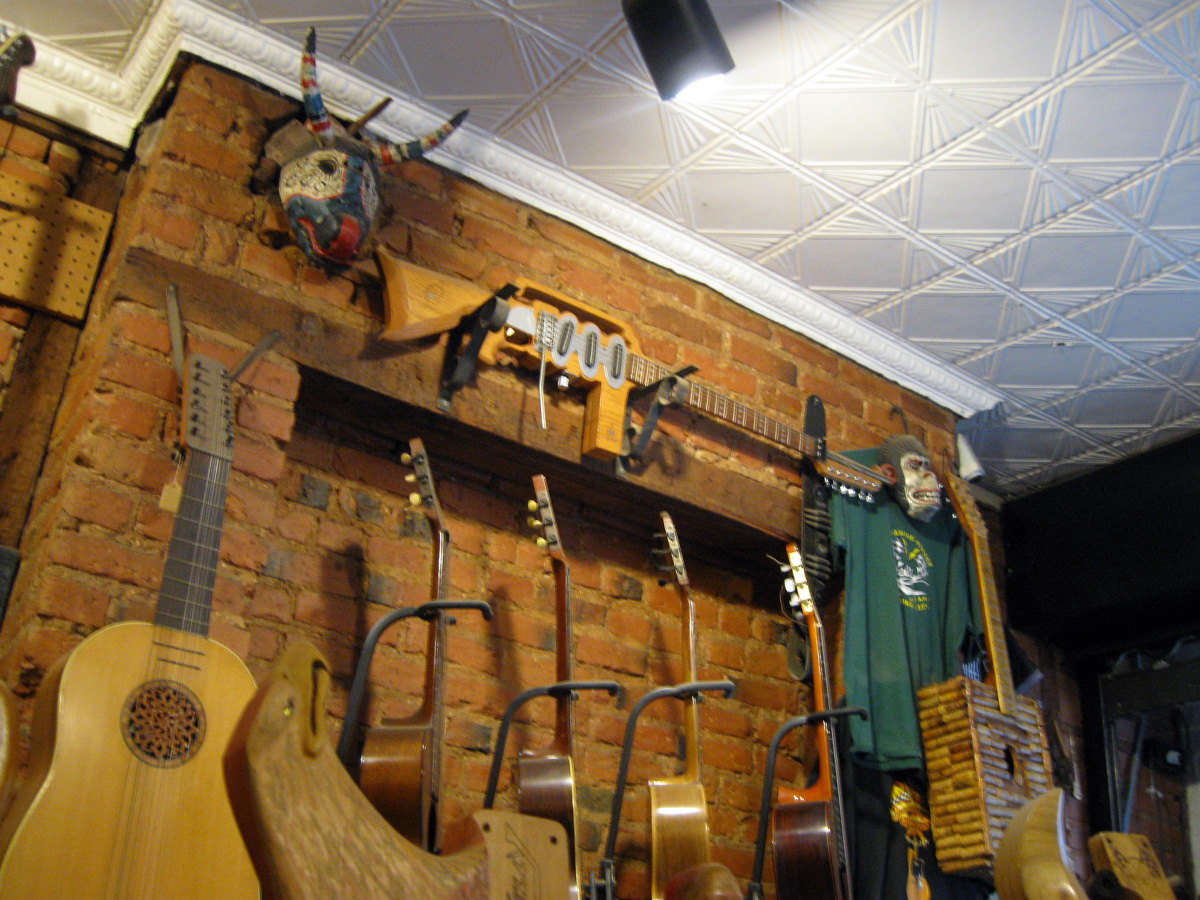 Fela Kuti said: "Music is the weapon." Is so tempting to add: "Trust an American to get it wrong". Sorry. ;-P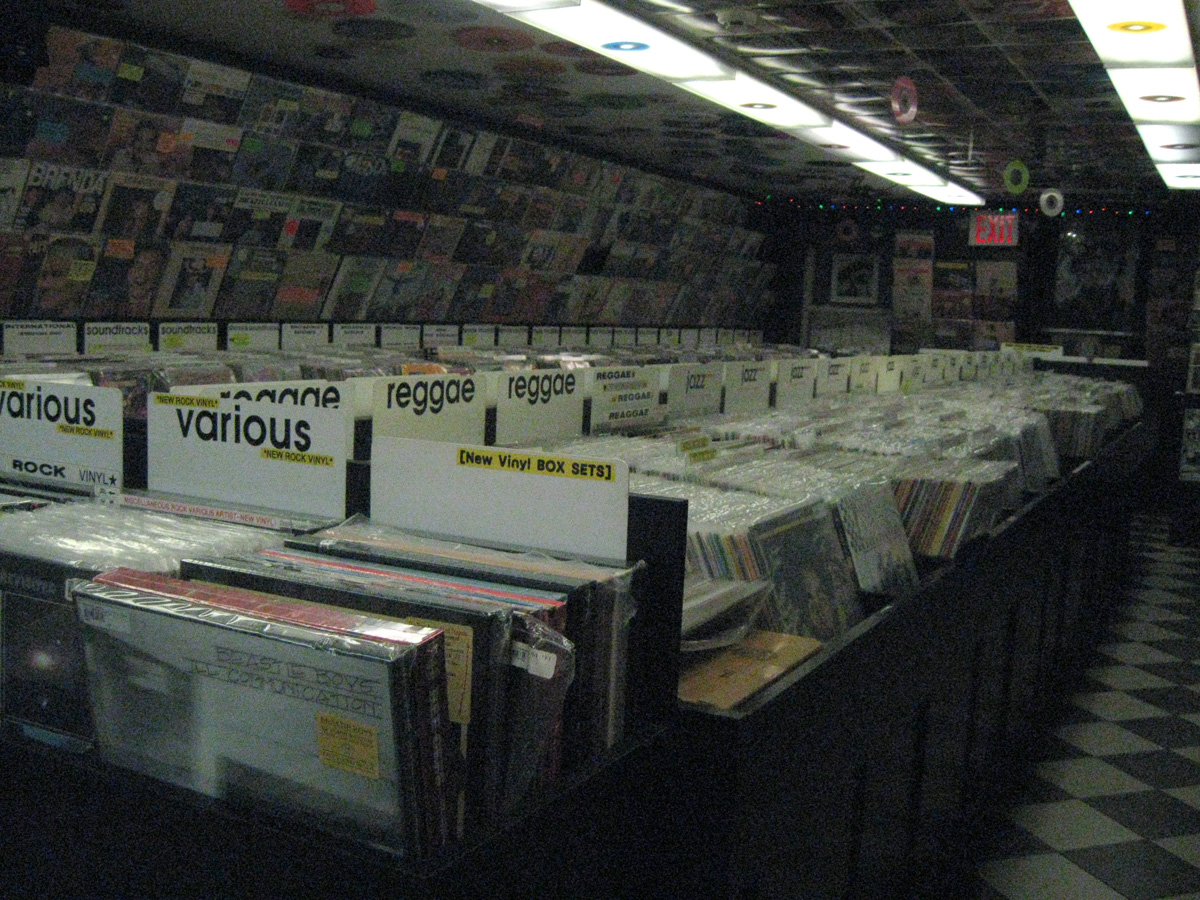 It's not that I found a lot of cool record stores in New York. Big city. Should have done better research. But did stumble on some. Found a Lenny Bruce vinyl here.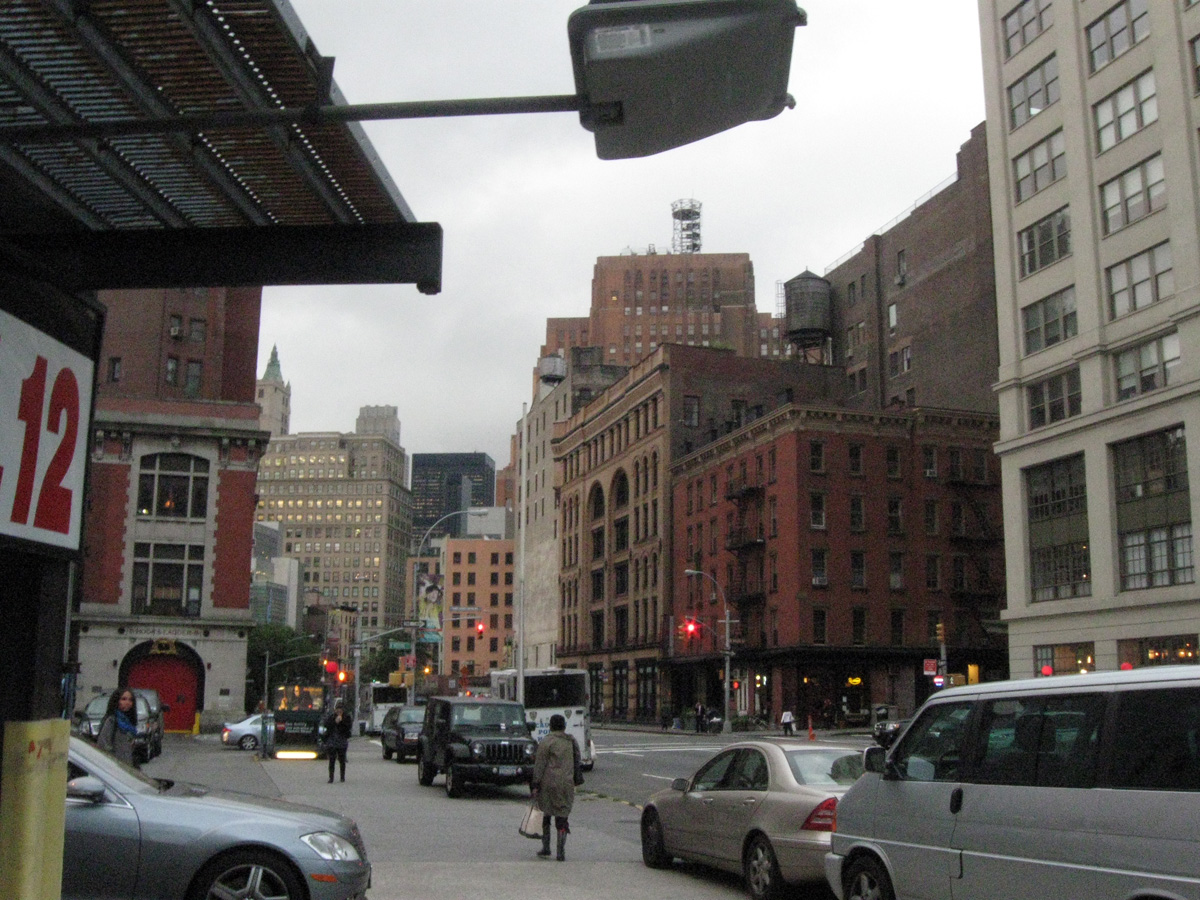 The recording "studio" and Ghostbusters fire station in the same frame.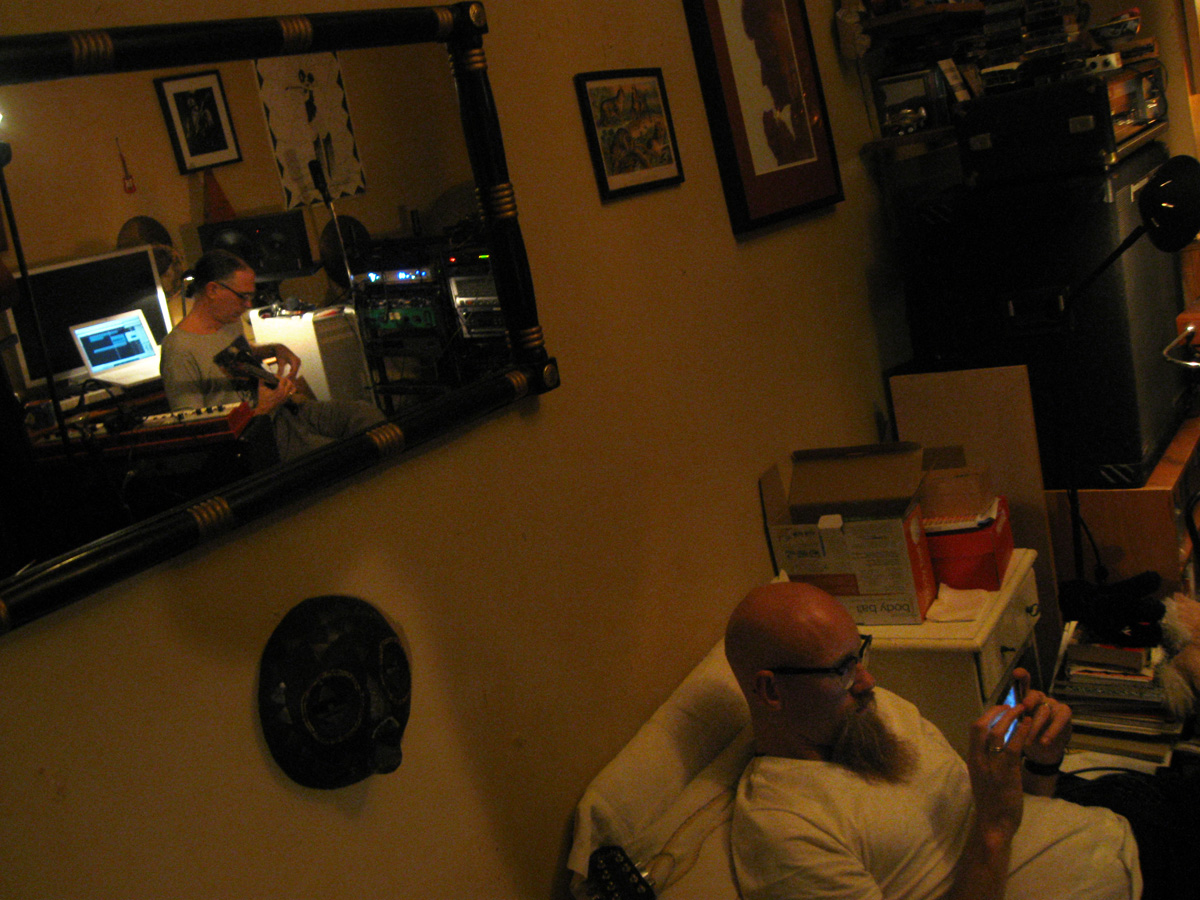 Bass and iPhone.

Incredible playing. "I think it needs to sound like a double bass". And then it did!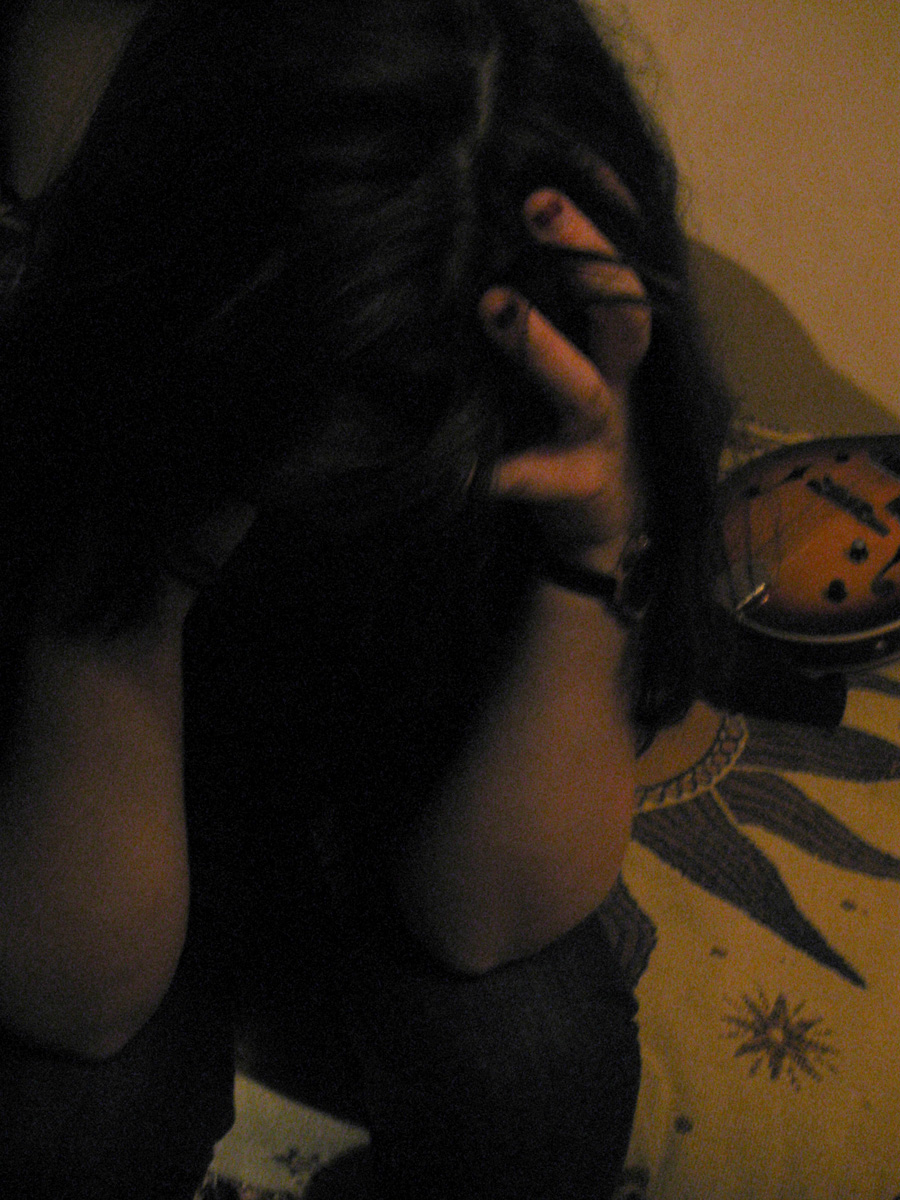 Tough days, hard work.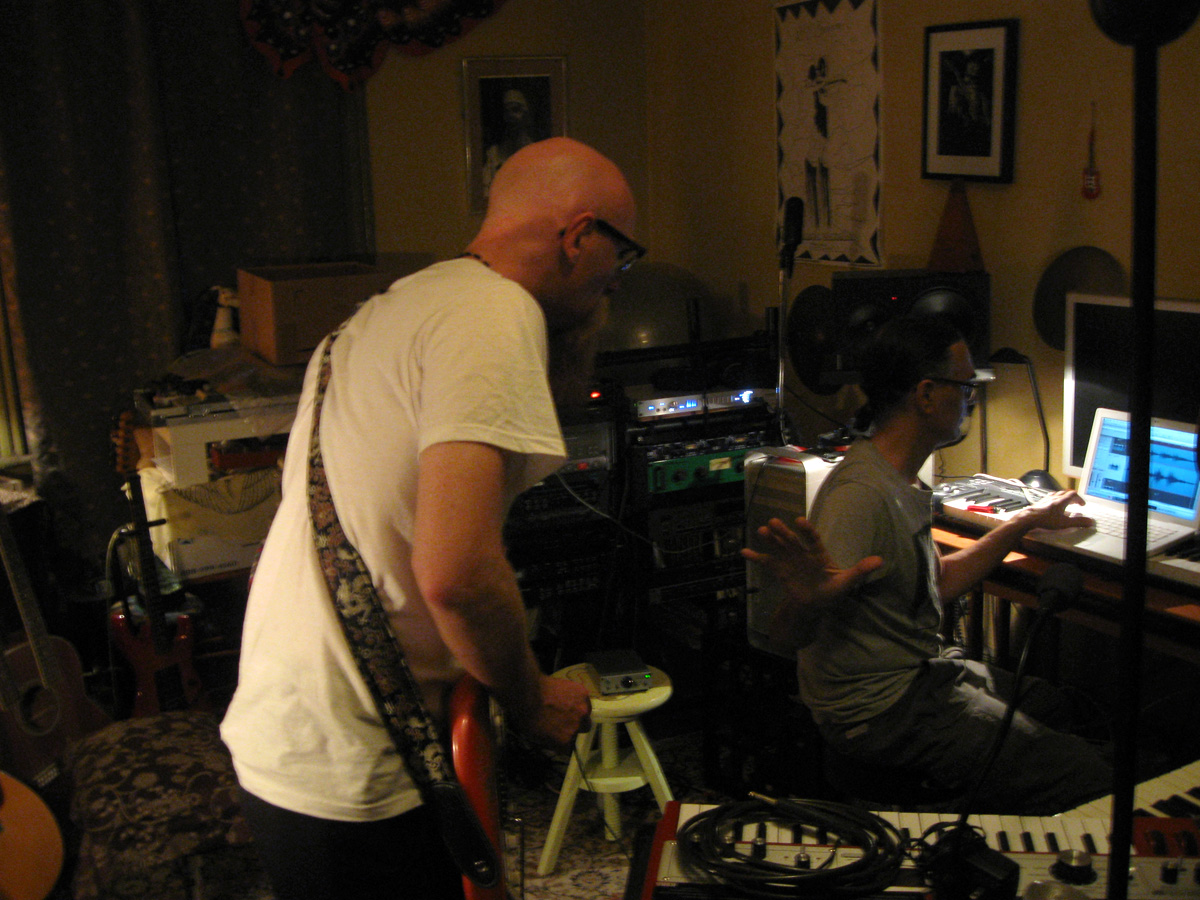 Hold it now... hit it!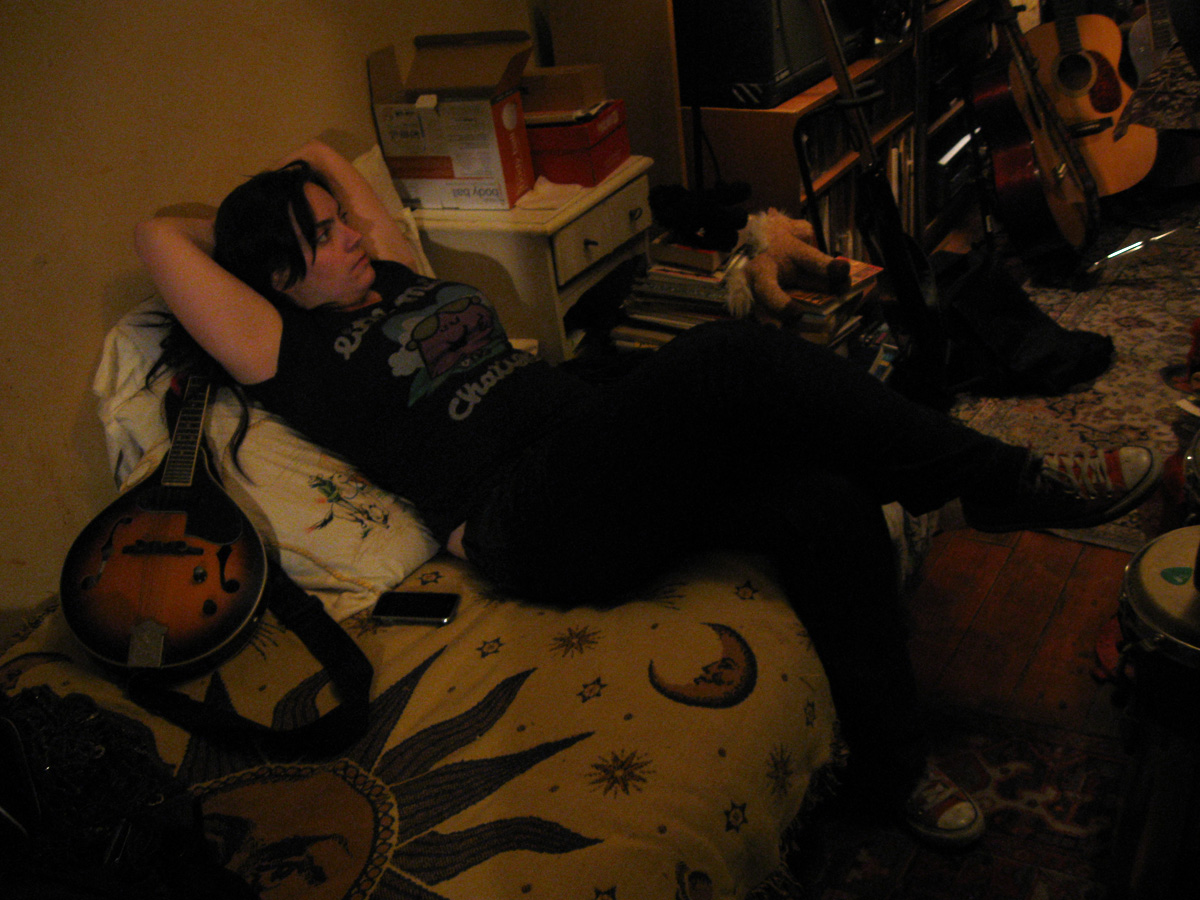 Getting cozy for a short moment.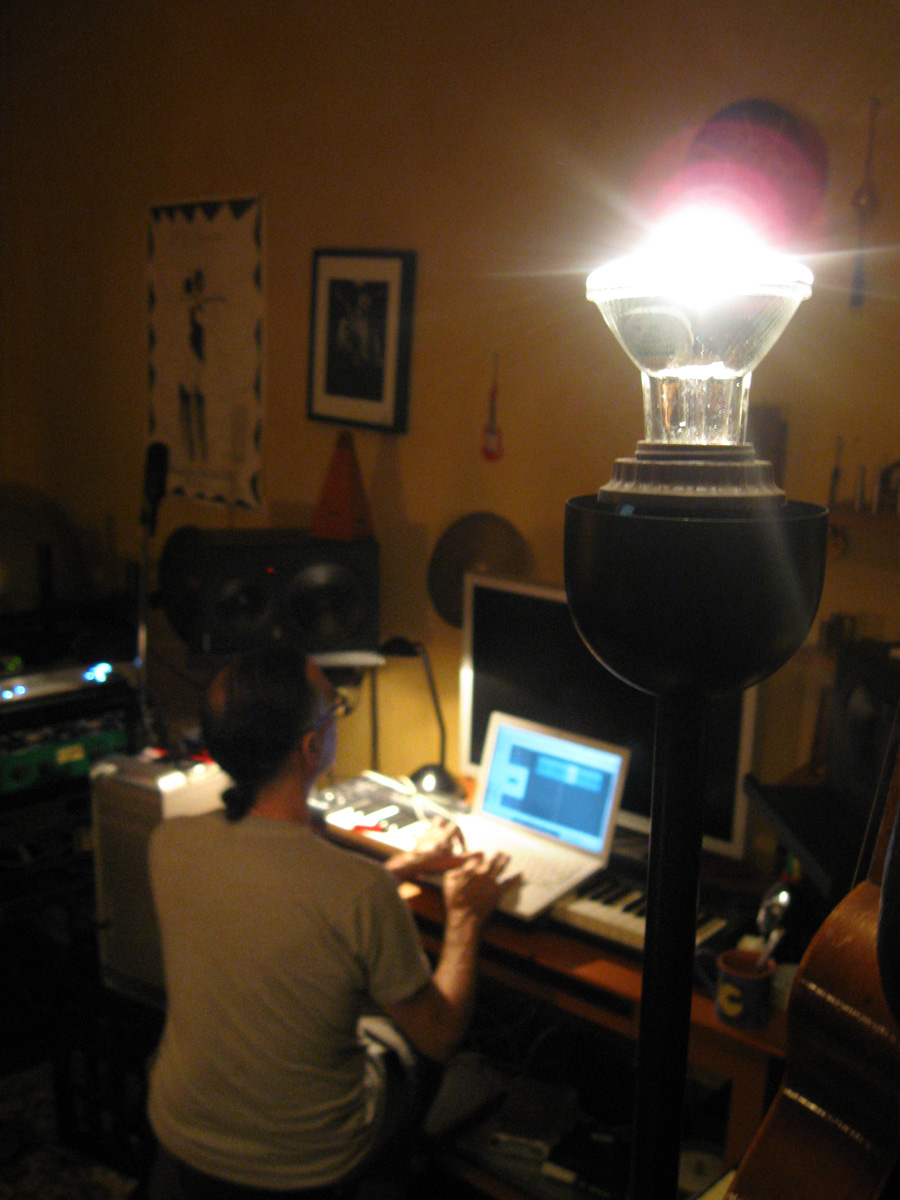 Of course this man has a lightbulb over his head!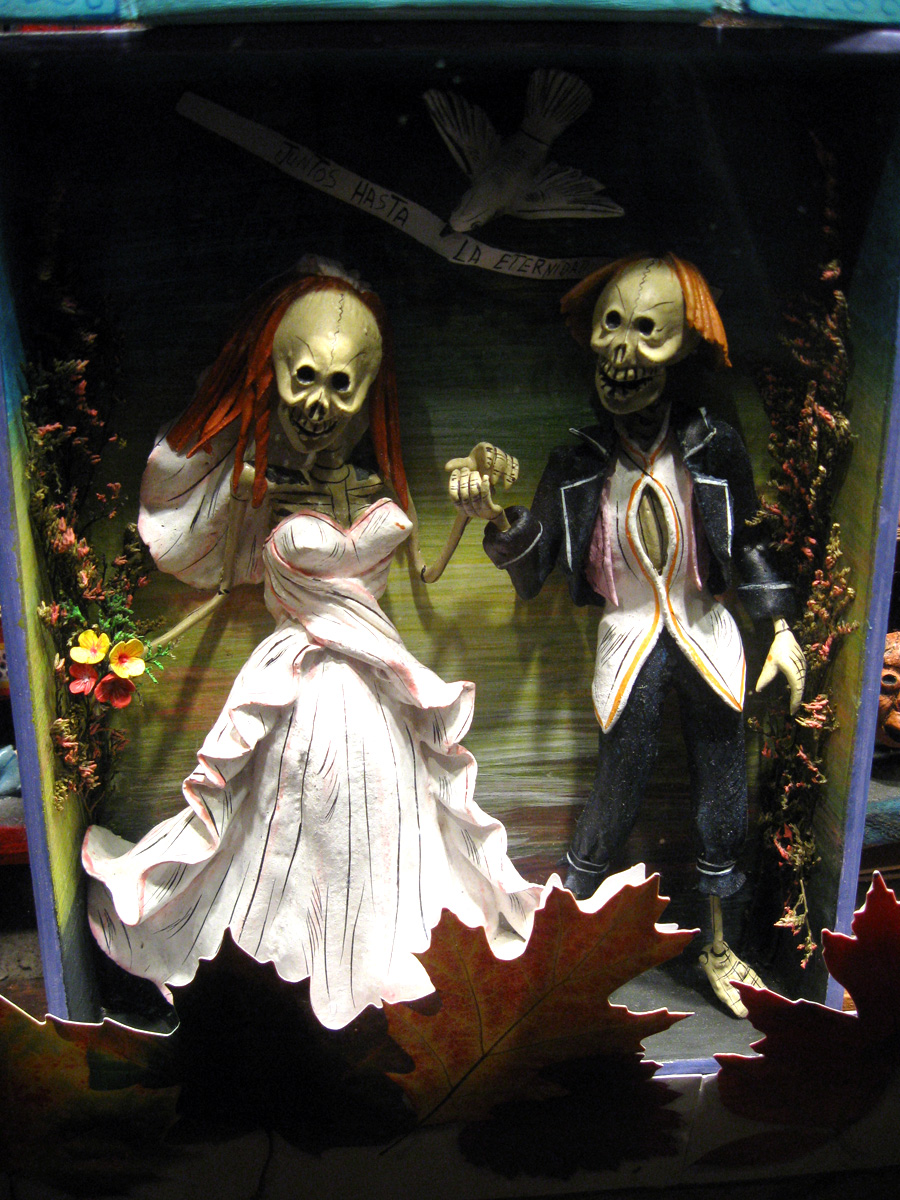 Strange shop.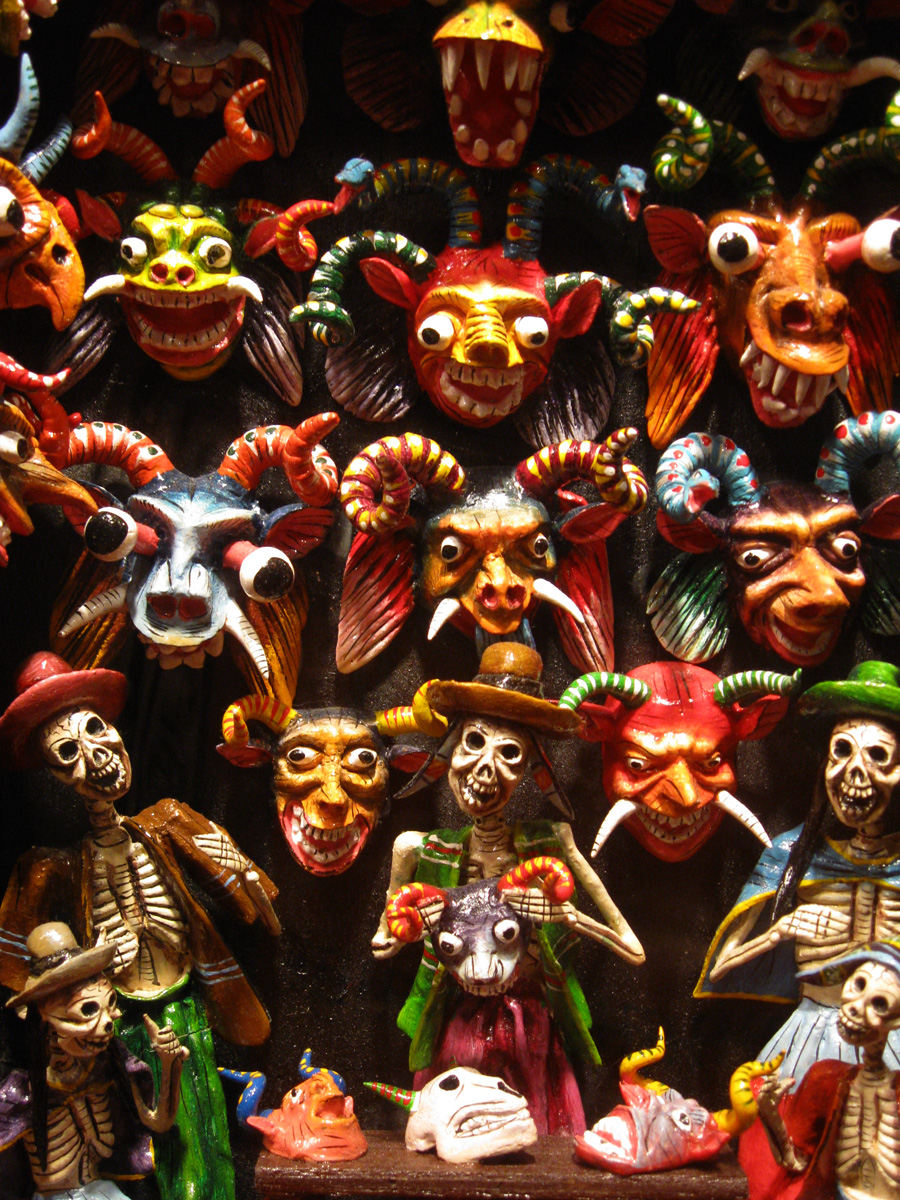 Lots of these things there. Mexican?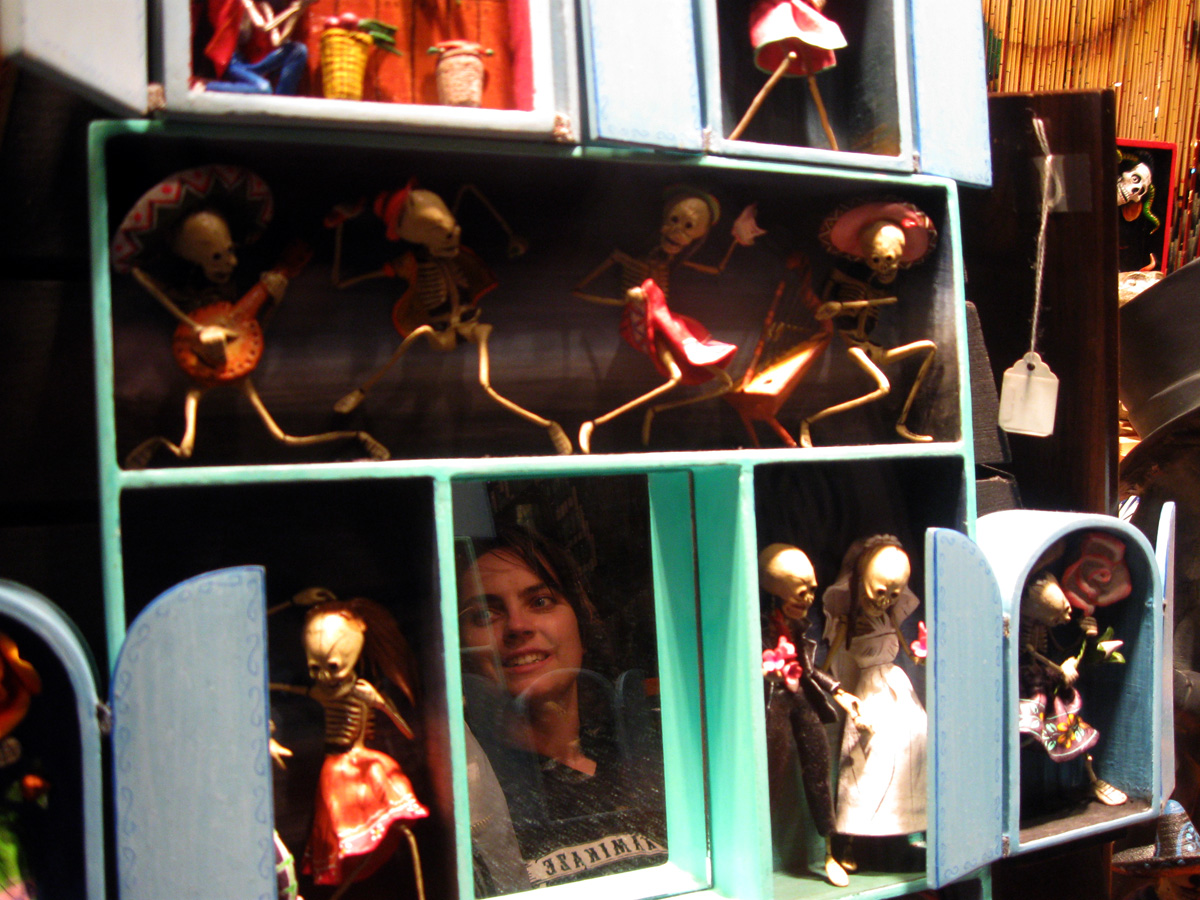 Even with a mirror in it.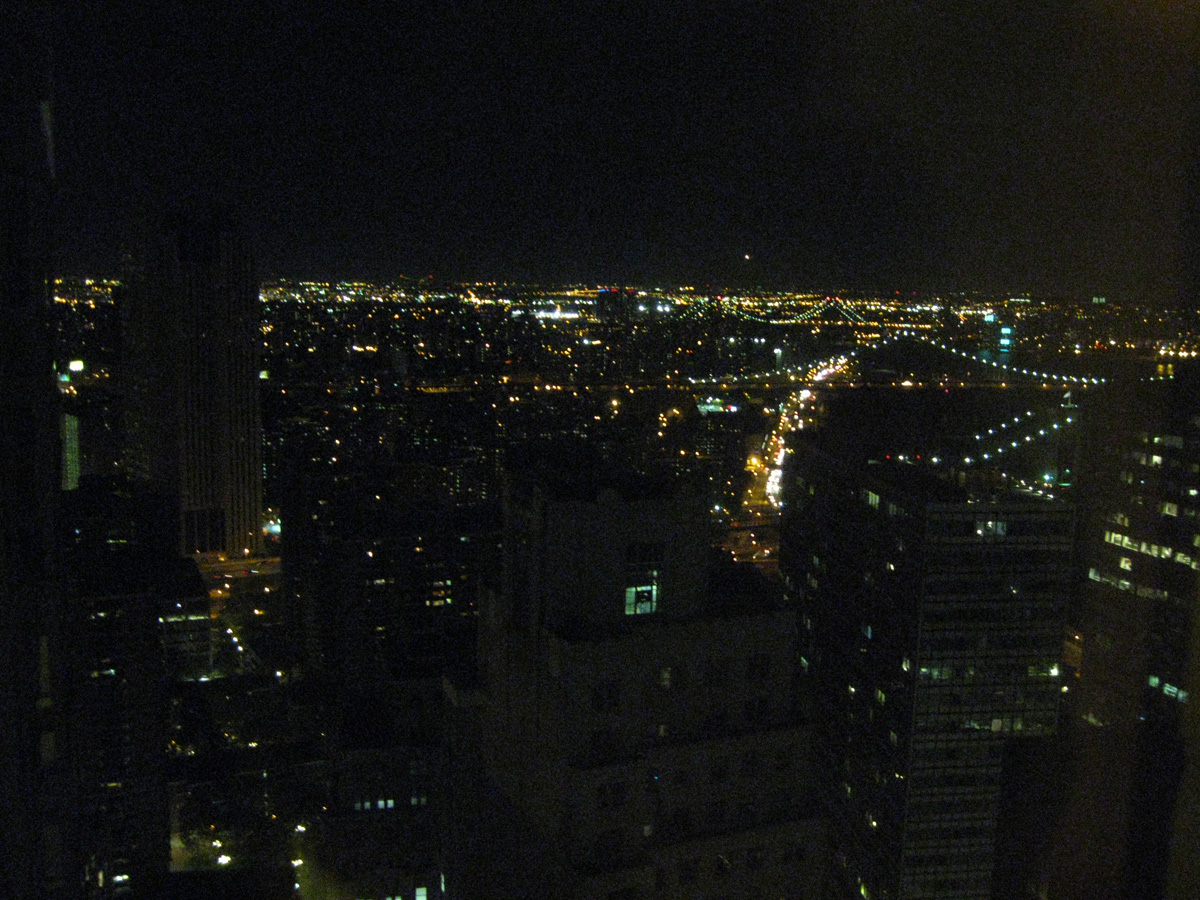 View from Gold Street flat - in the financial district - over Manhattan.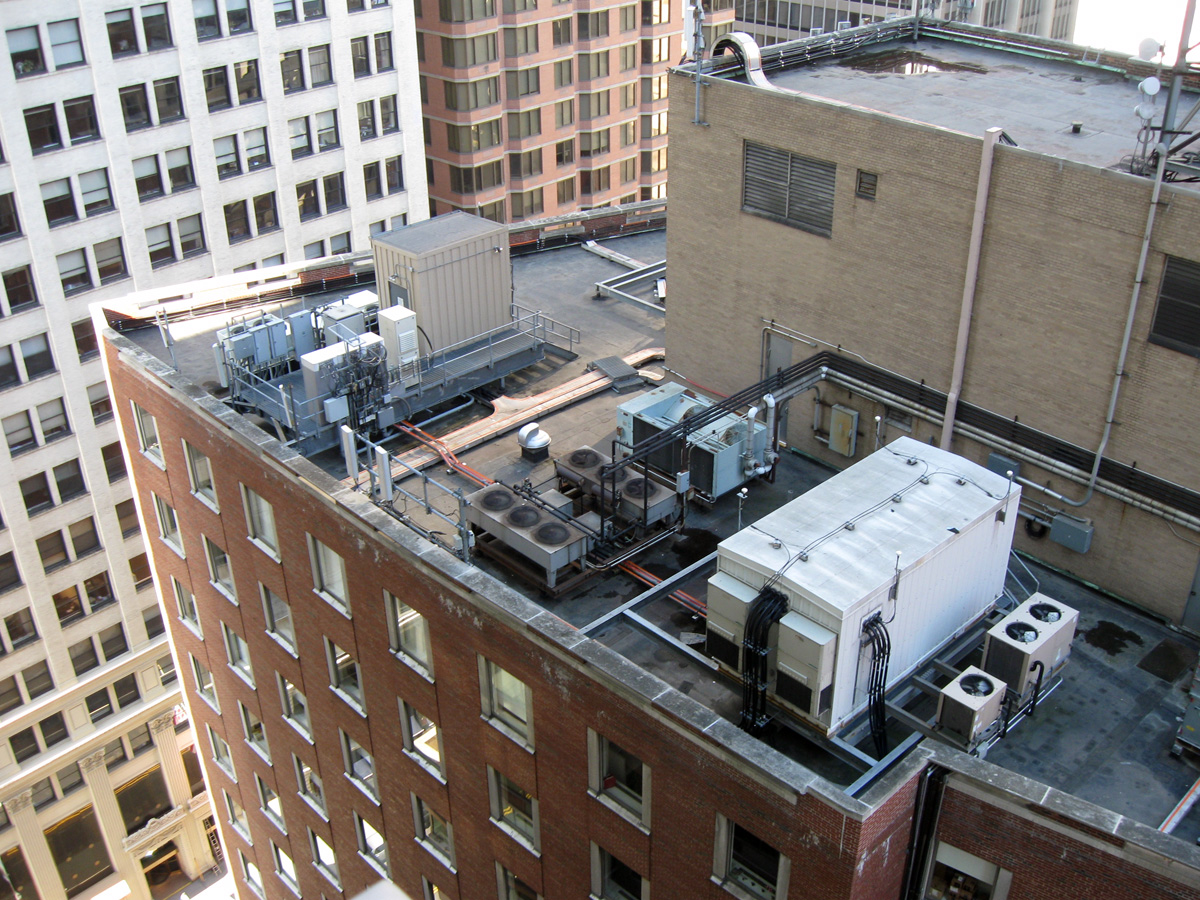 View from Gold Street flat - just more tall buildings and the ever-present hum of airconditioners... in October! Oh, America, you wasteful nation.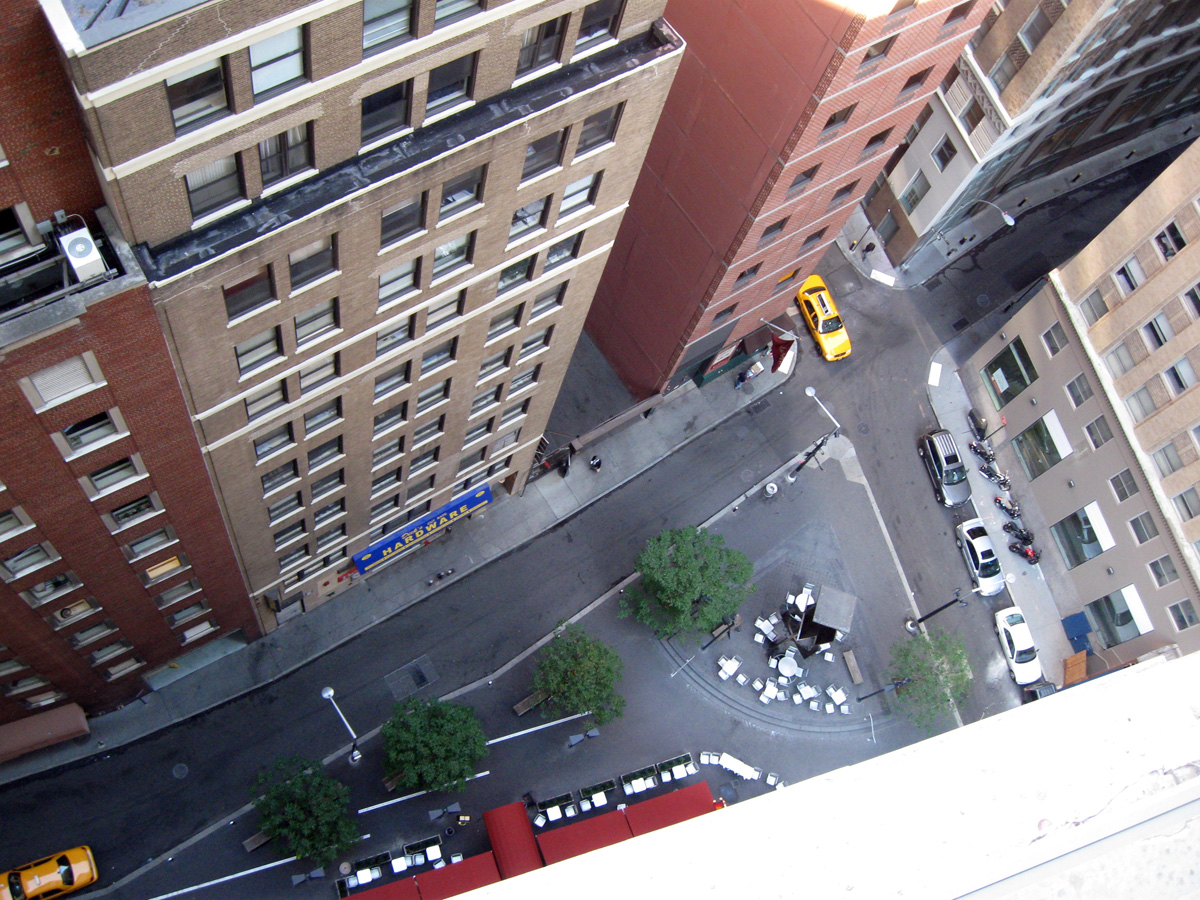 View from Gold Street flat - long way down.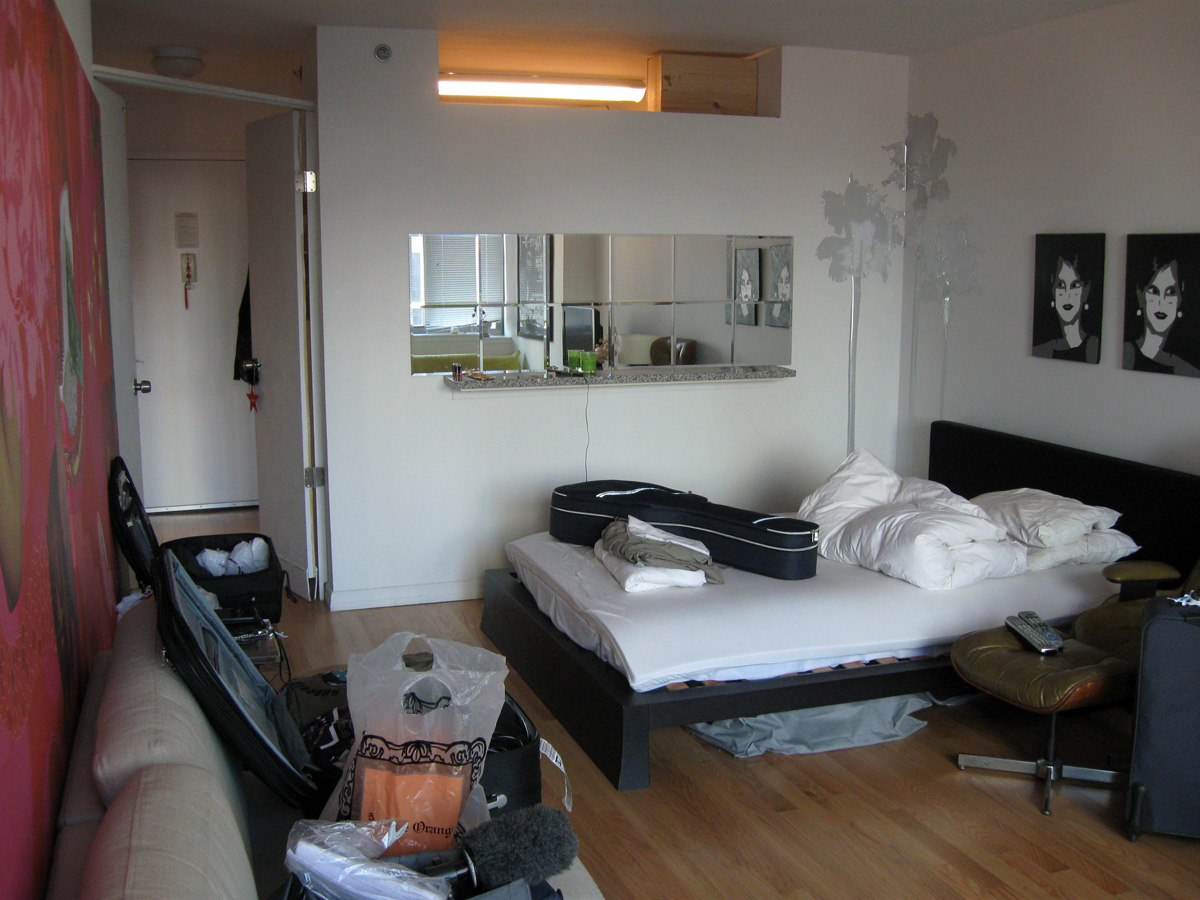 The flat. Getting things packed and ready to move out.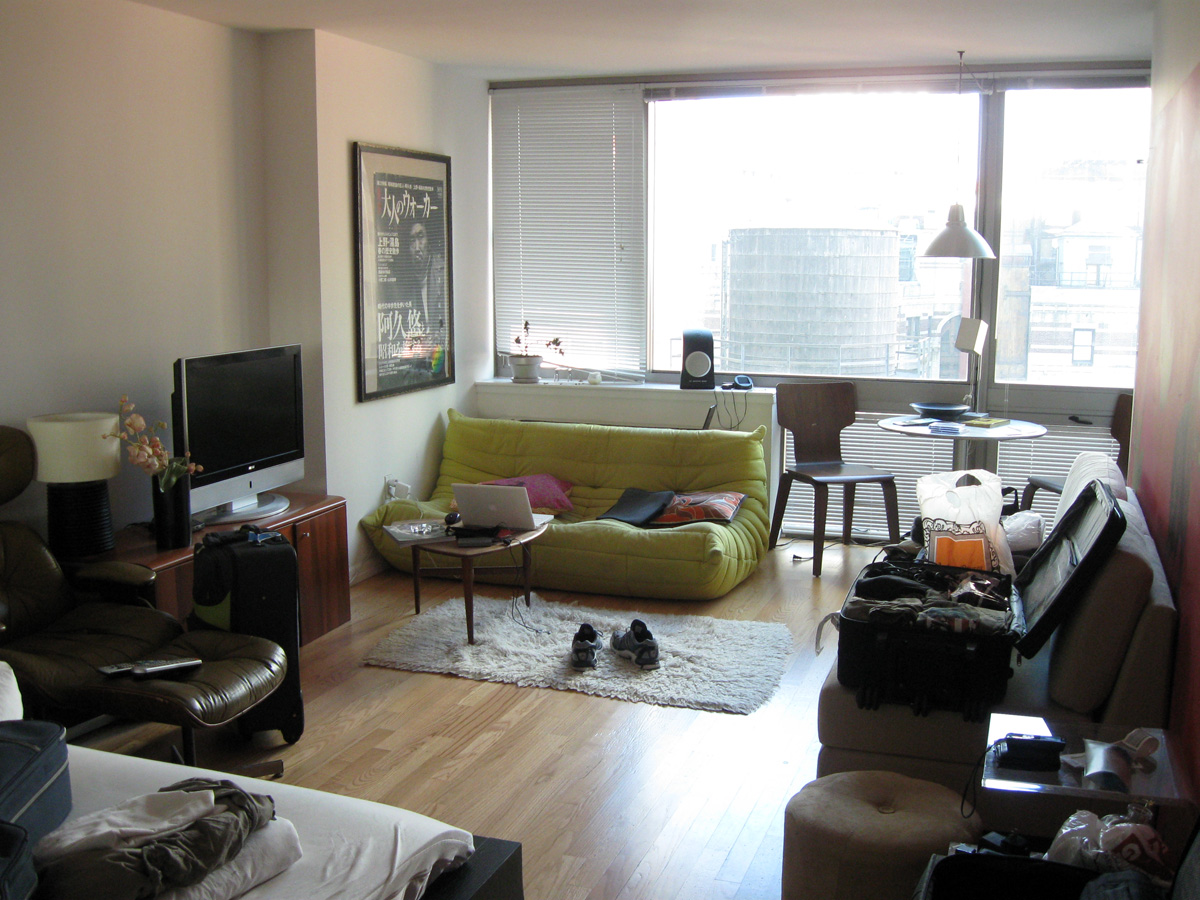 Out of this air-condition humming cubicle!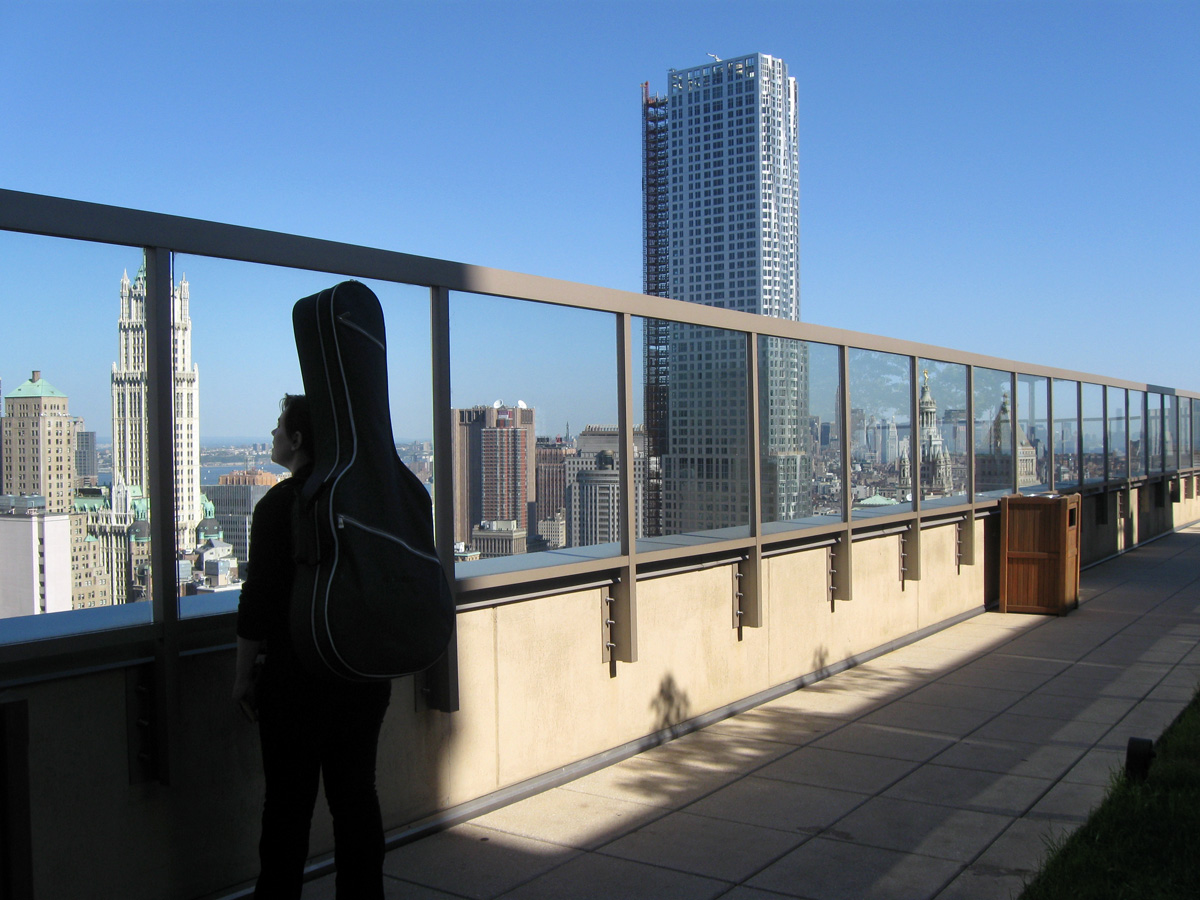 At the very top of the building in Gold Street where we stayed.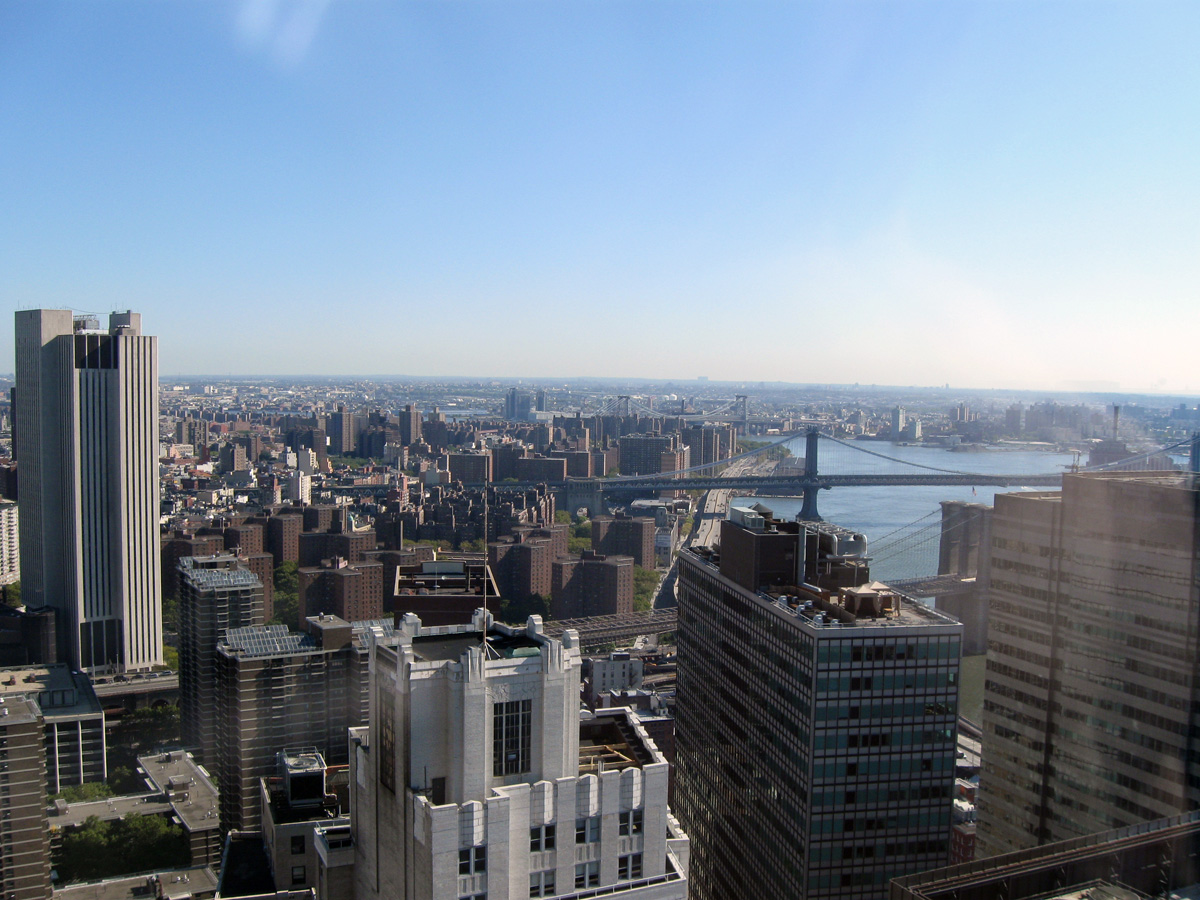 There you'll finally get a view that extents a bit further than in the flat.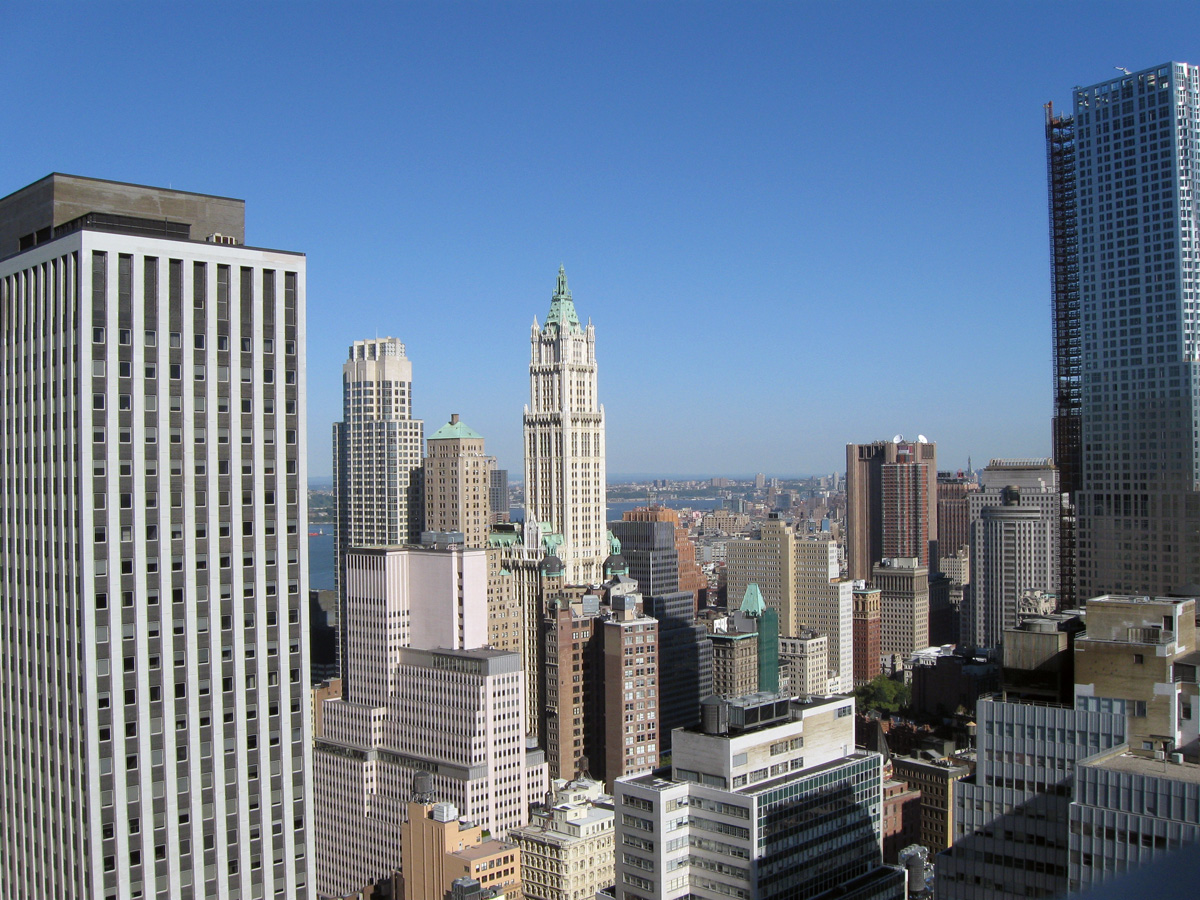 Neighbours in the sky.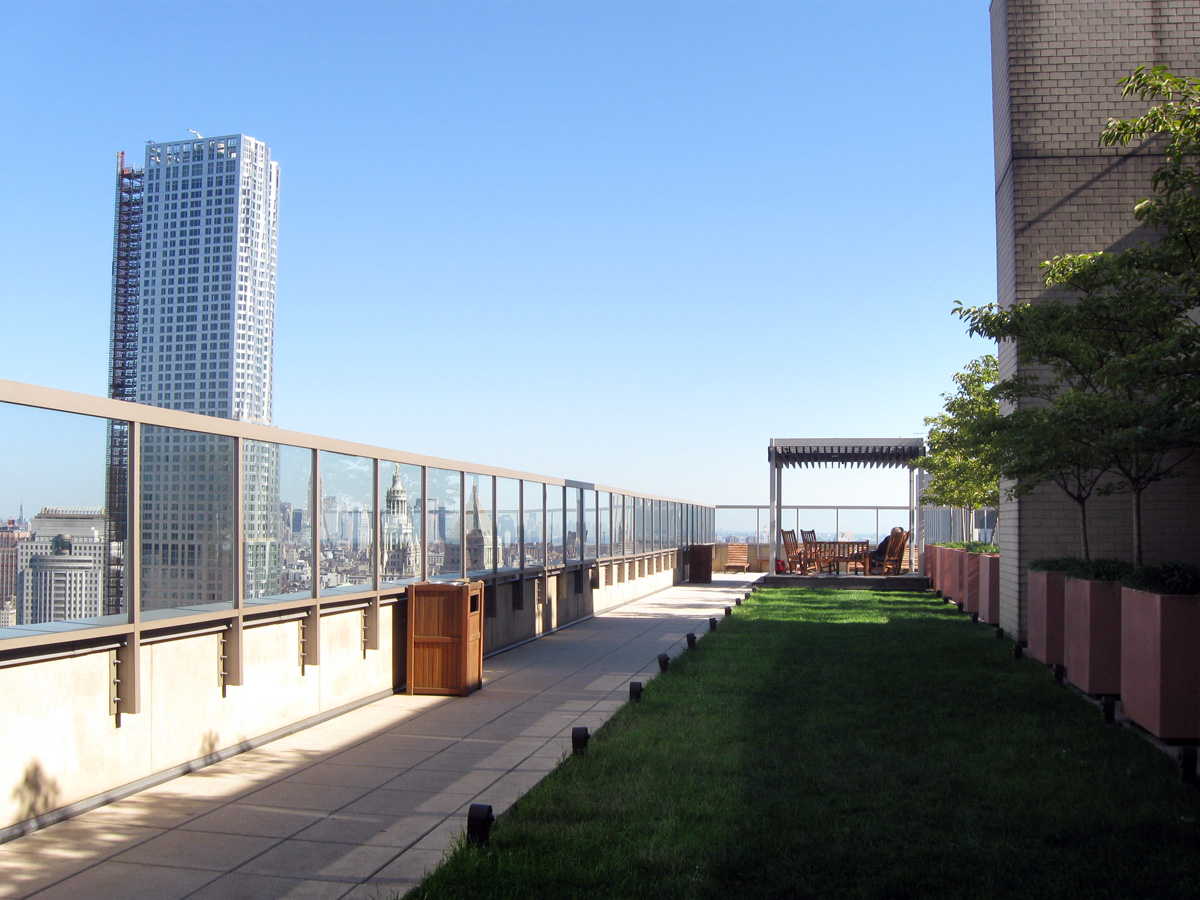 Grass on top. I wonder who lived in this building. Some looked very young. Maybe rich parents or well-earning computer geeks?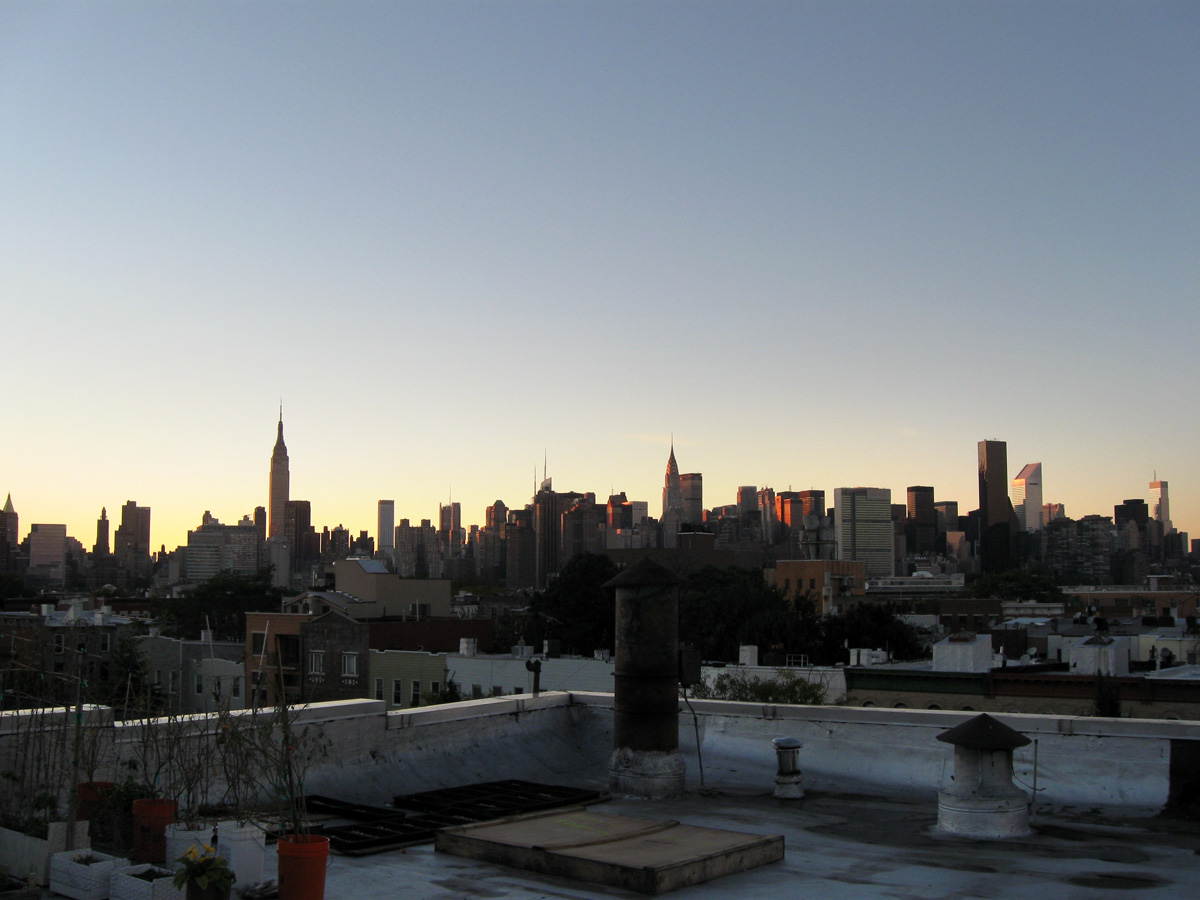 But then we moved to Greenpoint in Brooklyn. Much nicer, if you ask me. Here looking towards Manhattan.

Yes, you definitely see more when you're not in Manhattan!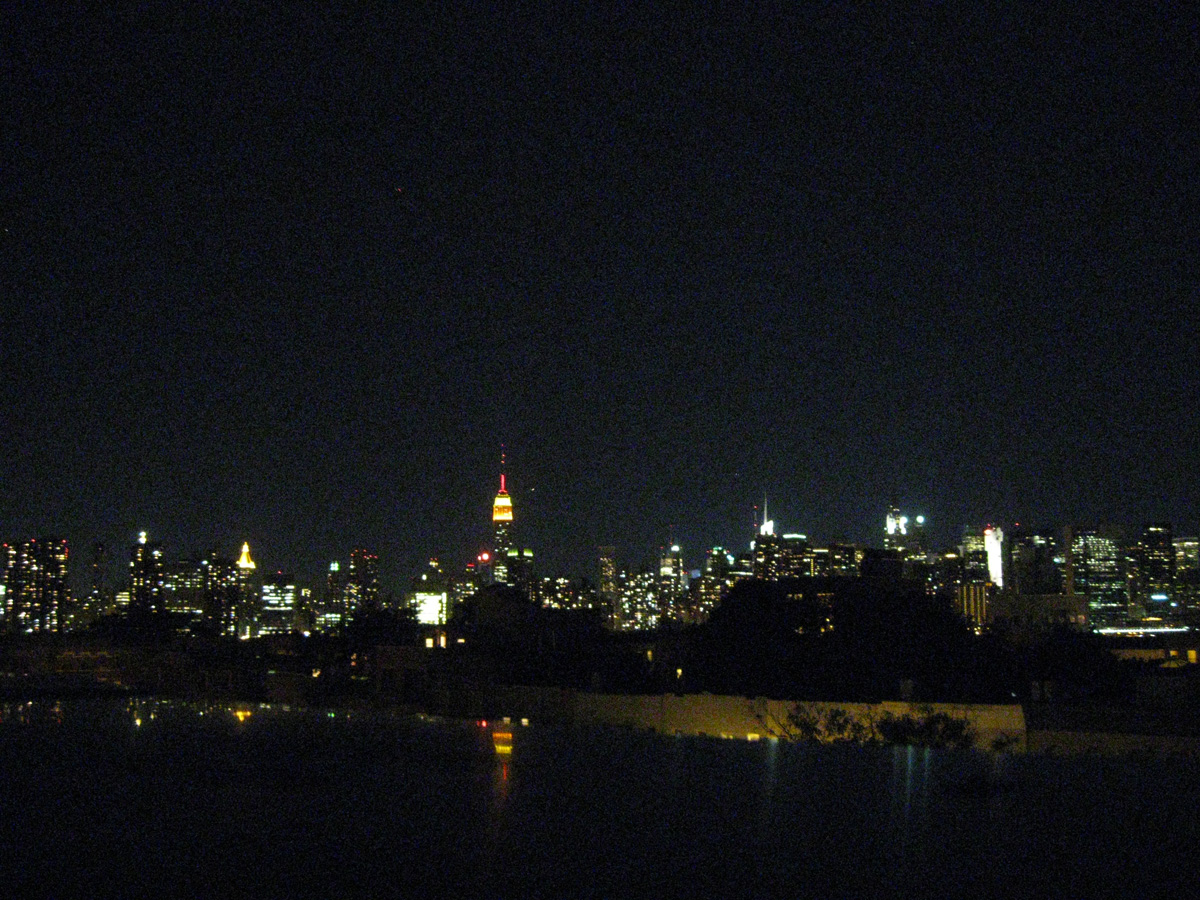 Nighttime skyline view from our Greenpoint rooftop.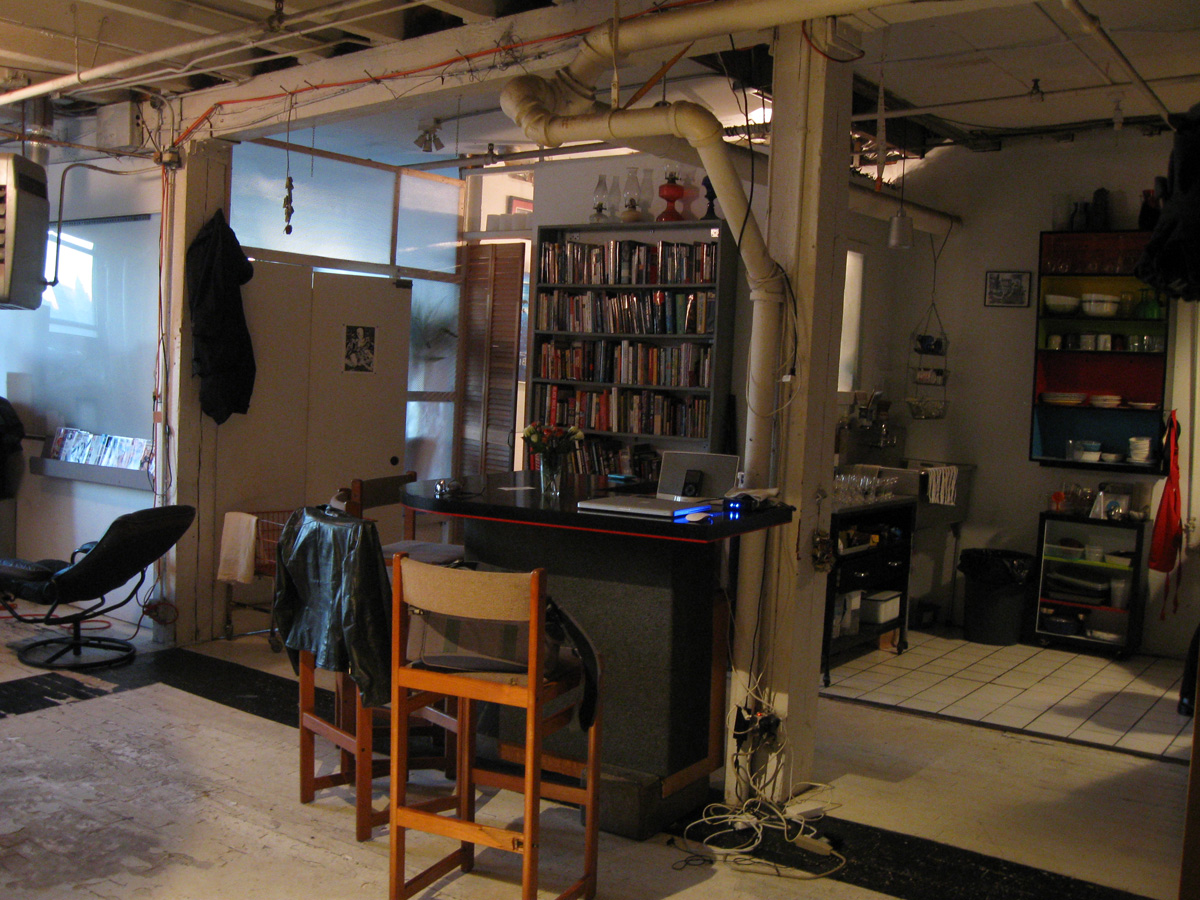 It was less of a flat for us visitors - and more of a closed-off under-the-ceiling bed in the common room (with a slide!). Which was fine!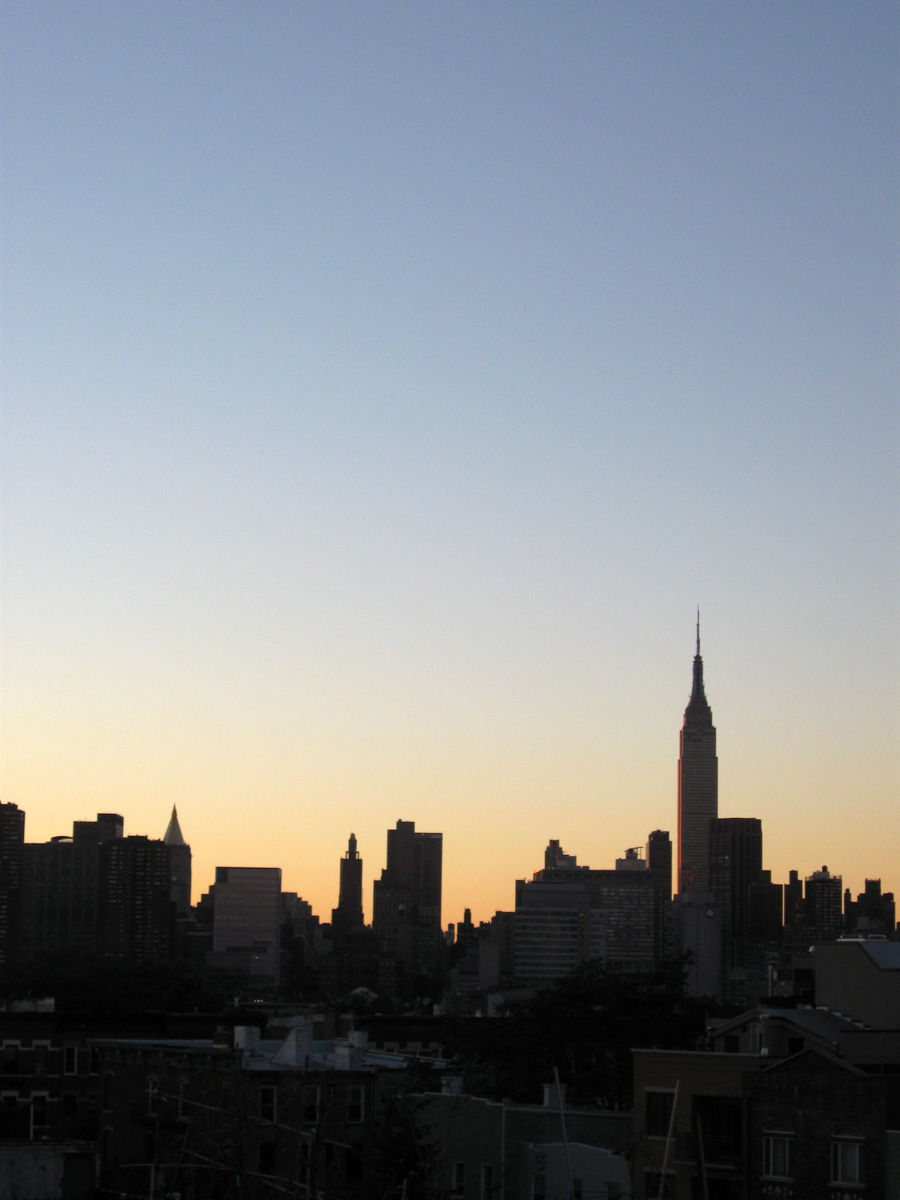 Loved the view from the roof.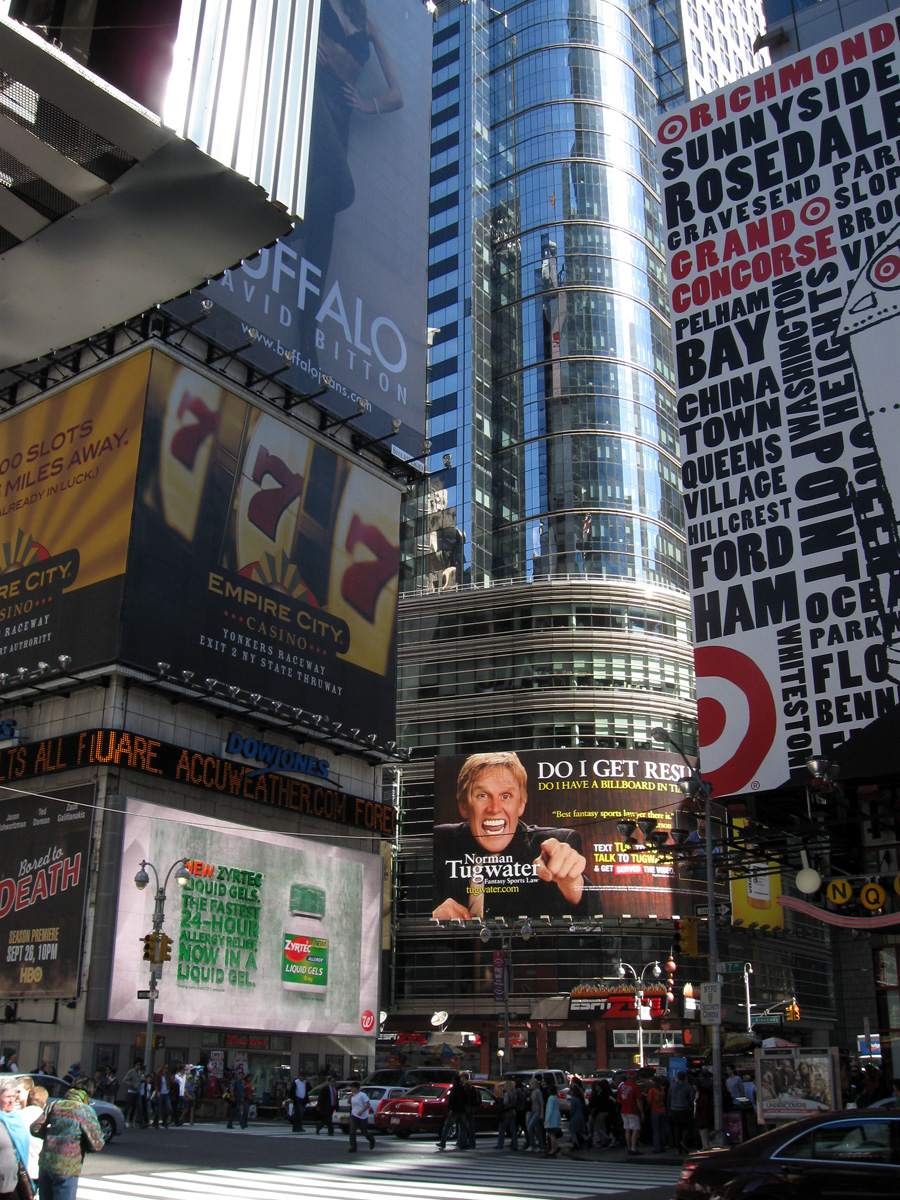 On an expedition up through central Manhattan towards Times Square. Ant hill hell.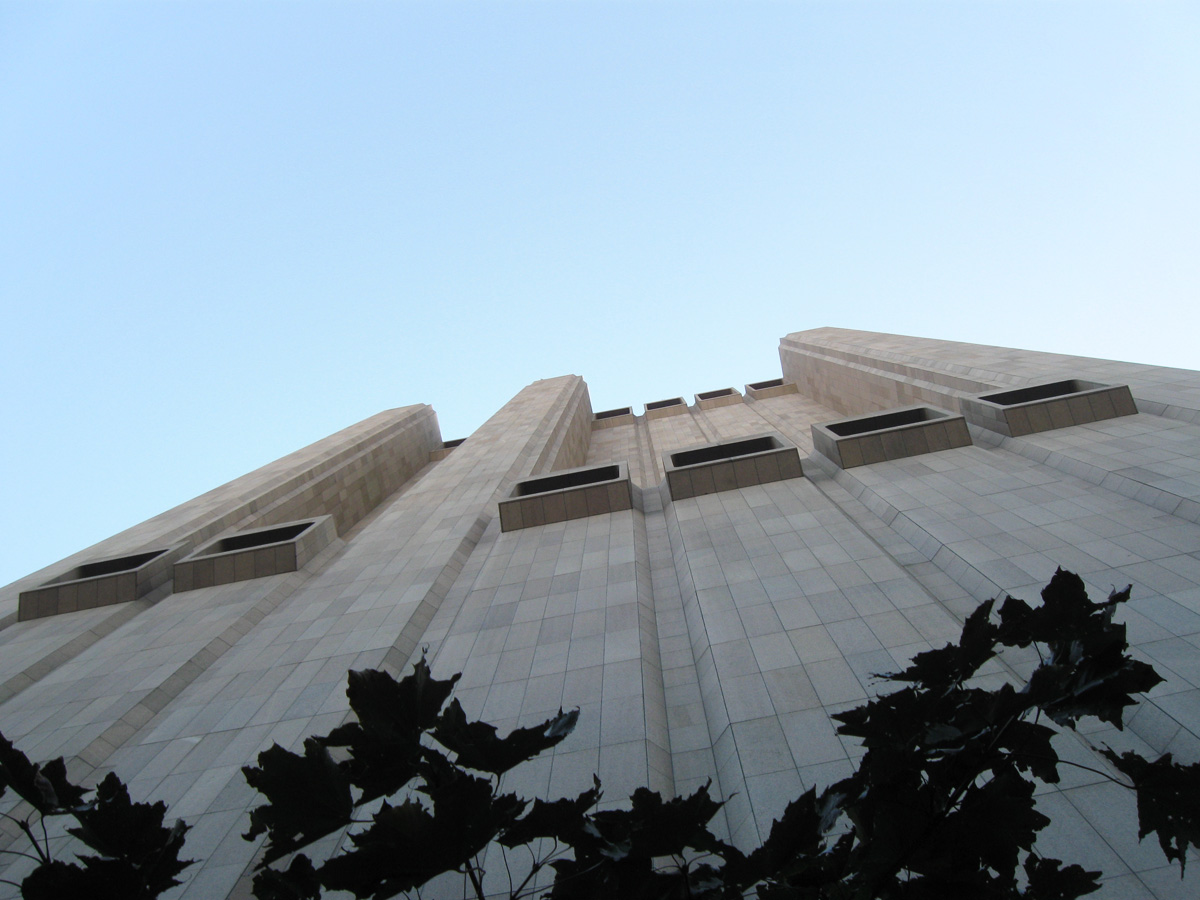 Apparently a skyscraper-sized chimney for the tunnel below. It instantly made me think of the movie "Brazil".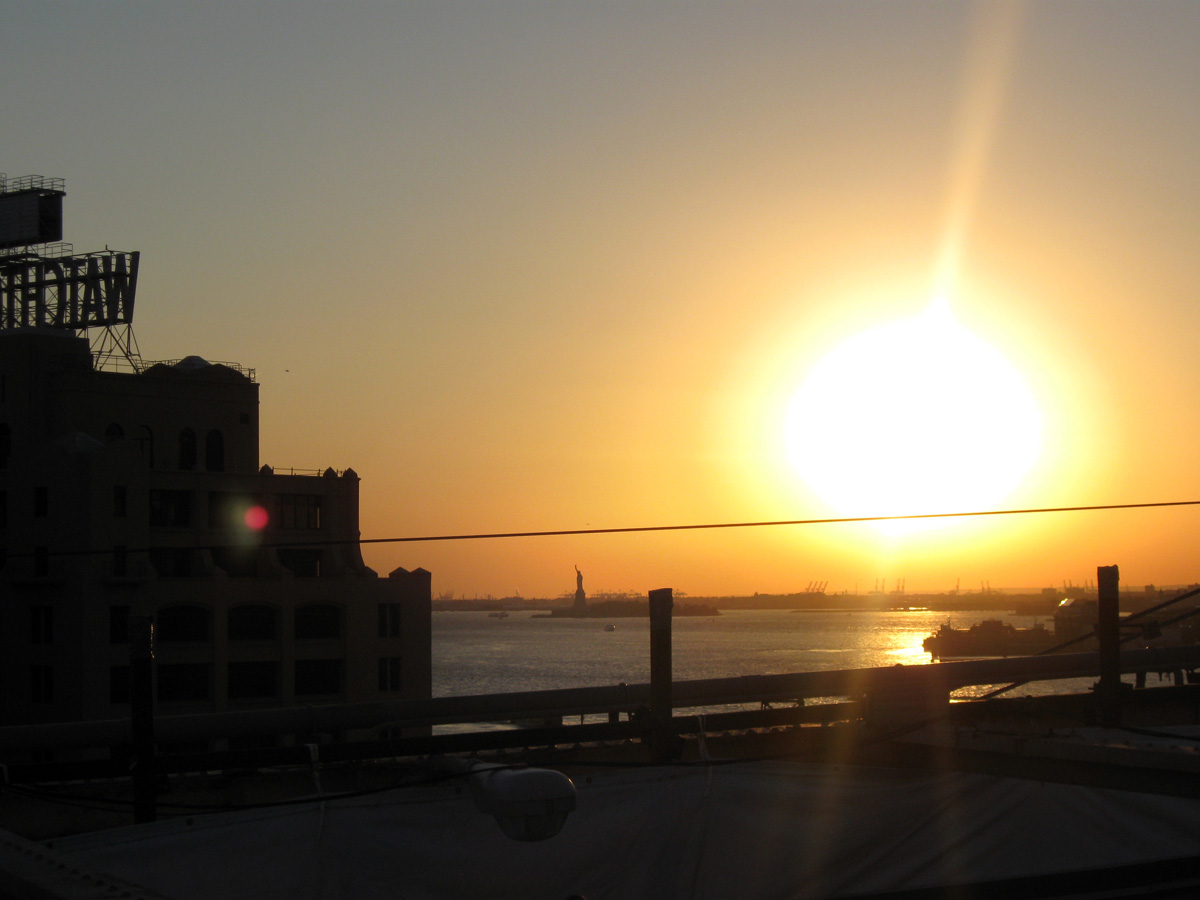 On Brooklyn Bridge and all along the Watchtower. Luckily we were not offered any pamphlets.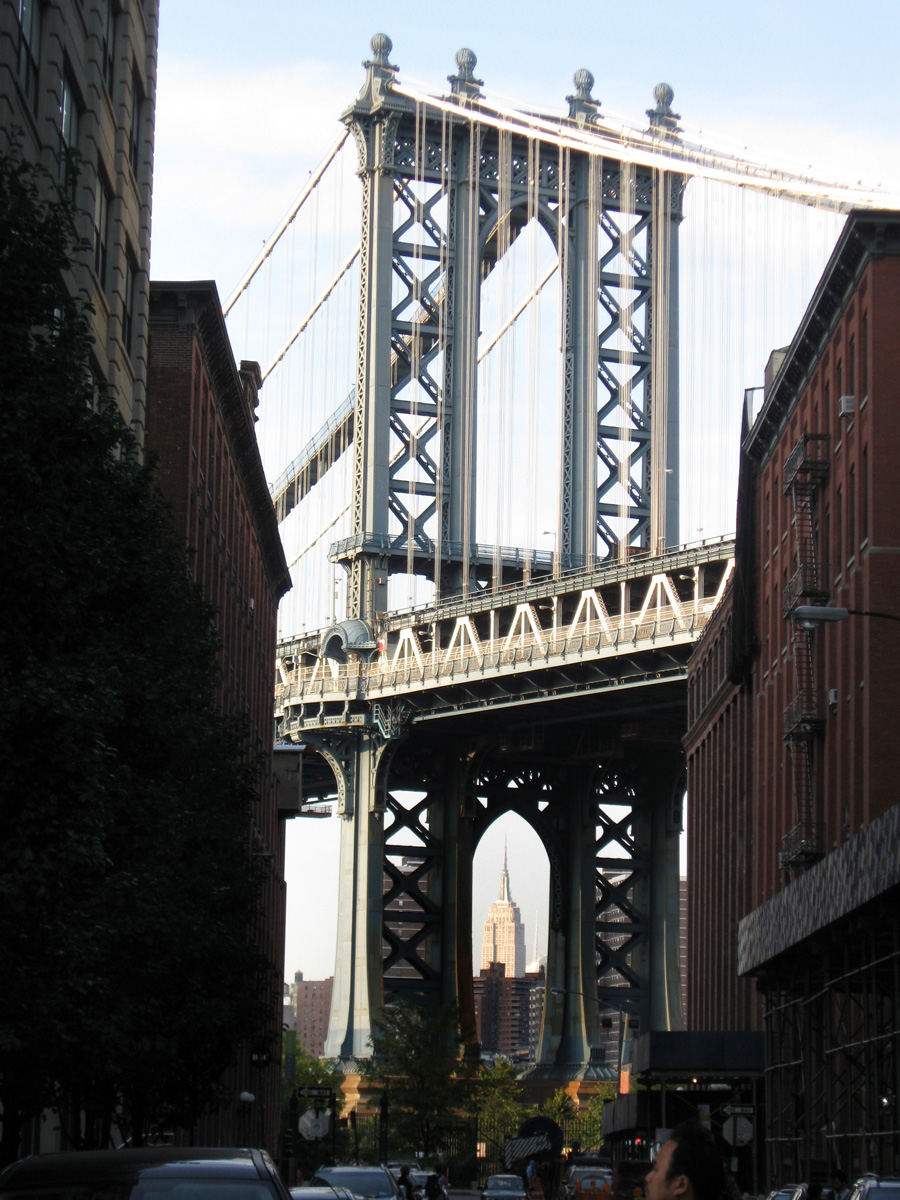 Bridge view á la Morricone - avec Empire State Building, though.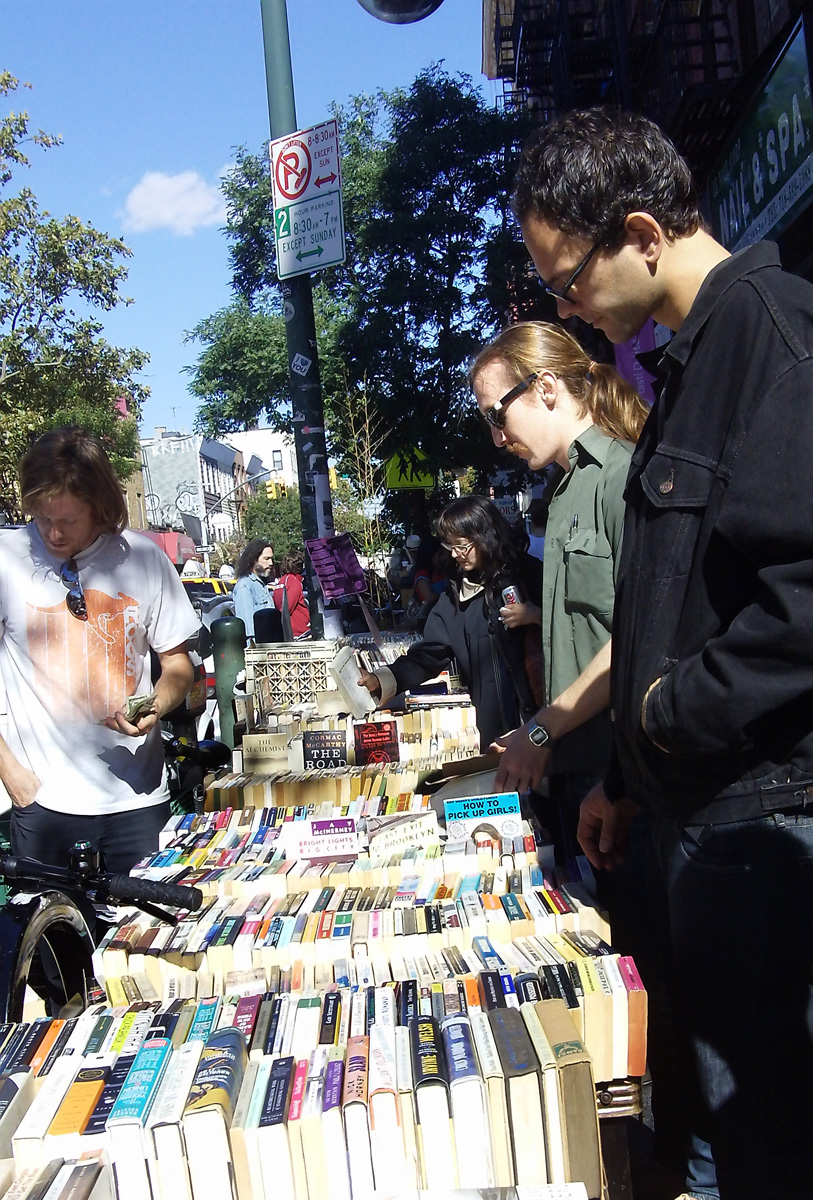 Book browsing on Bedford Avenue. Well cozy place.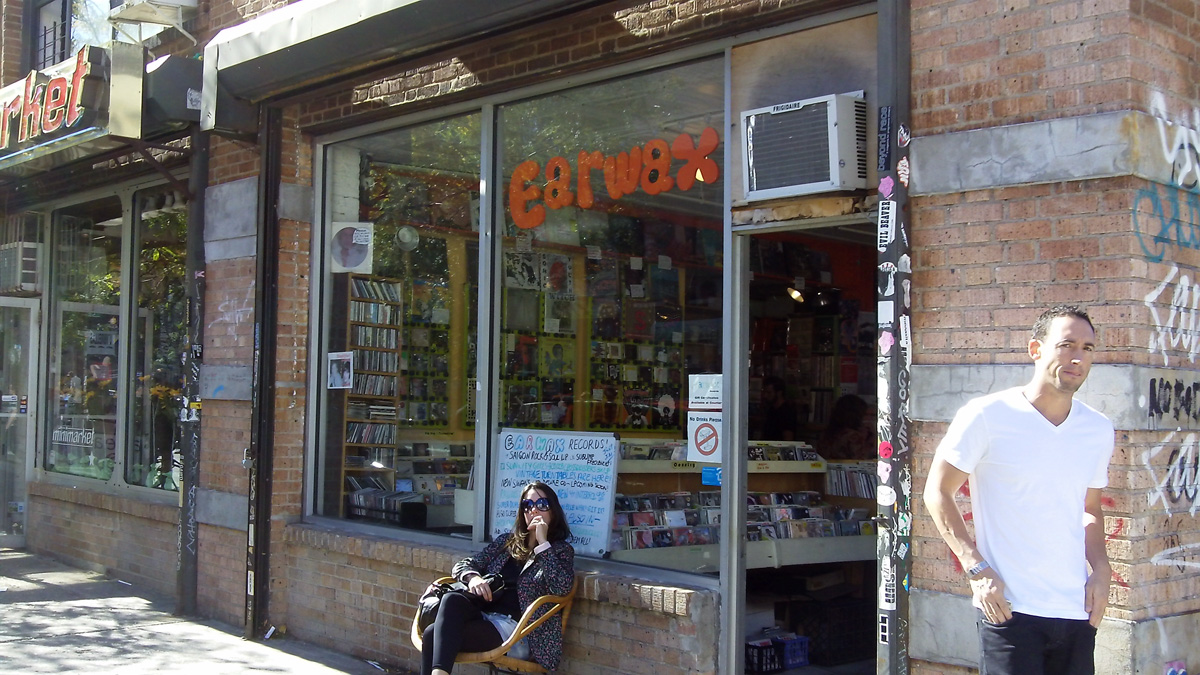 Earwax record store on Bedford Avenue. Really nice selection and great service when I was there. Bought a bit of local band Oneida. I even knew of them beforehand. :-)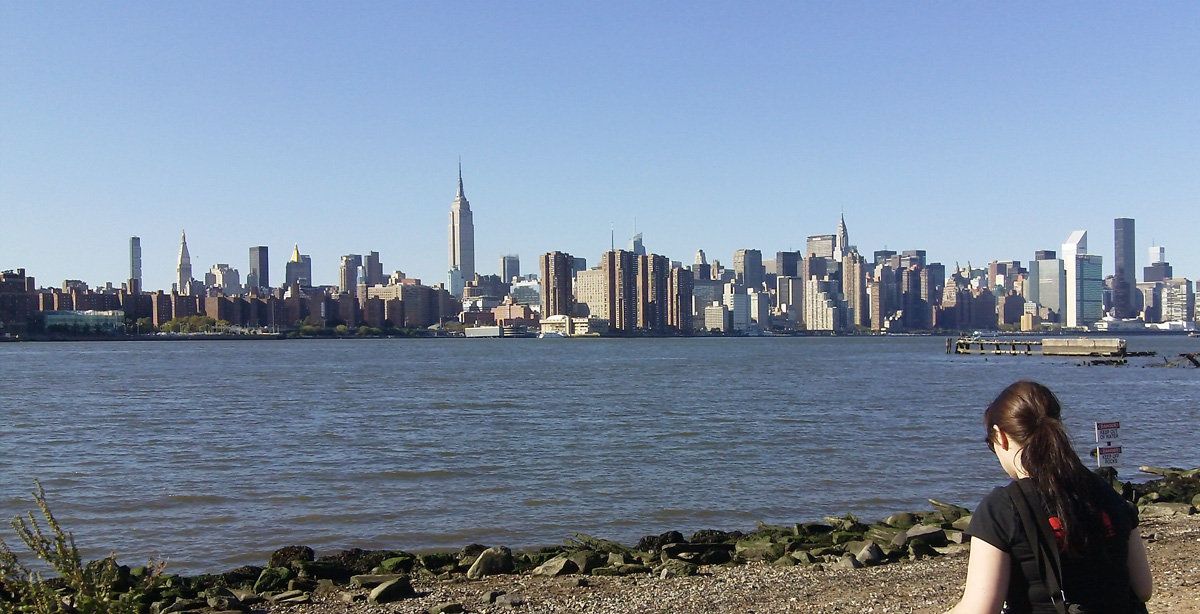 A bit of "beach" on the Brooklyn side overlooking Manhattan.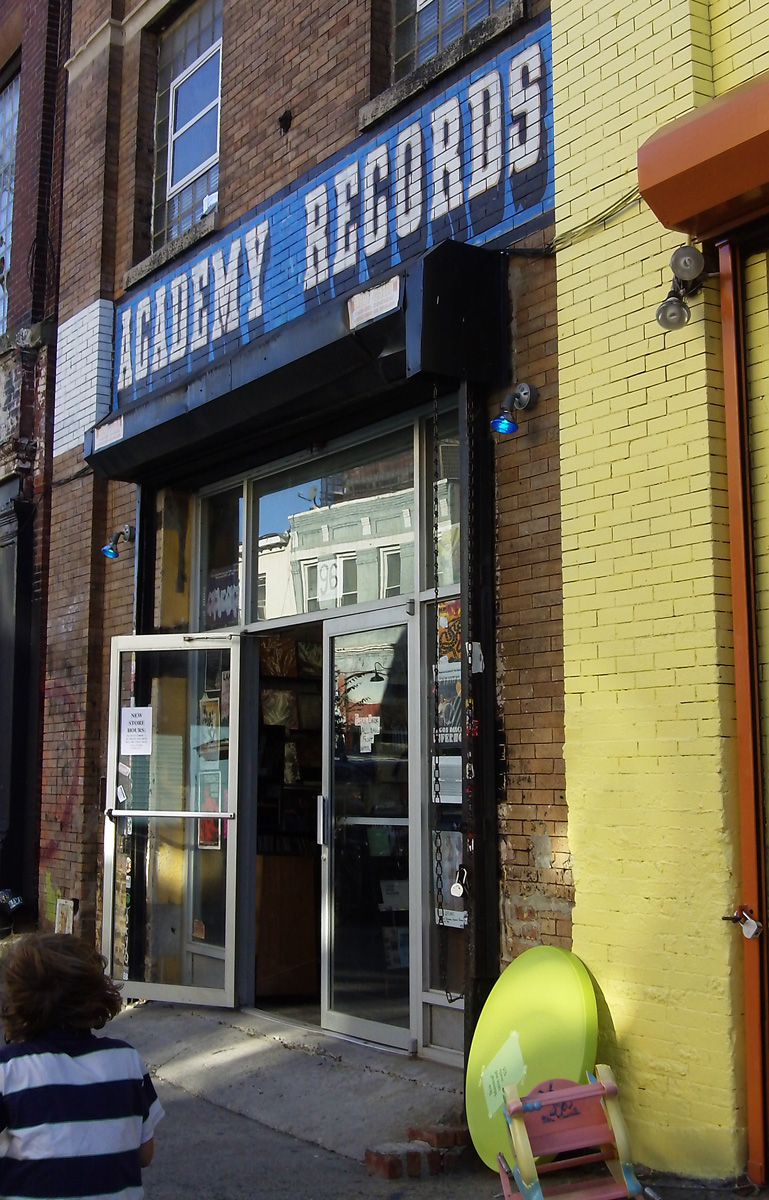 Not far from that there was Academy Records which I had gotten recommended from home.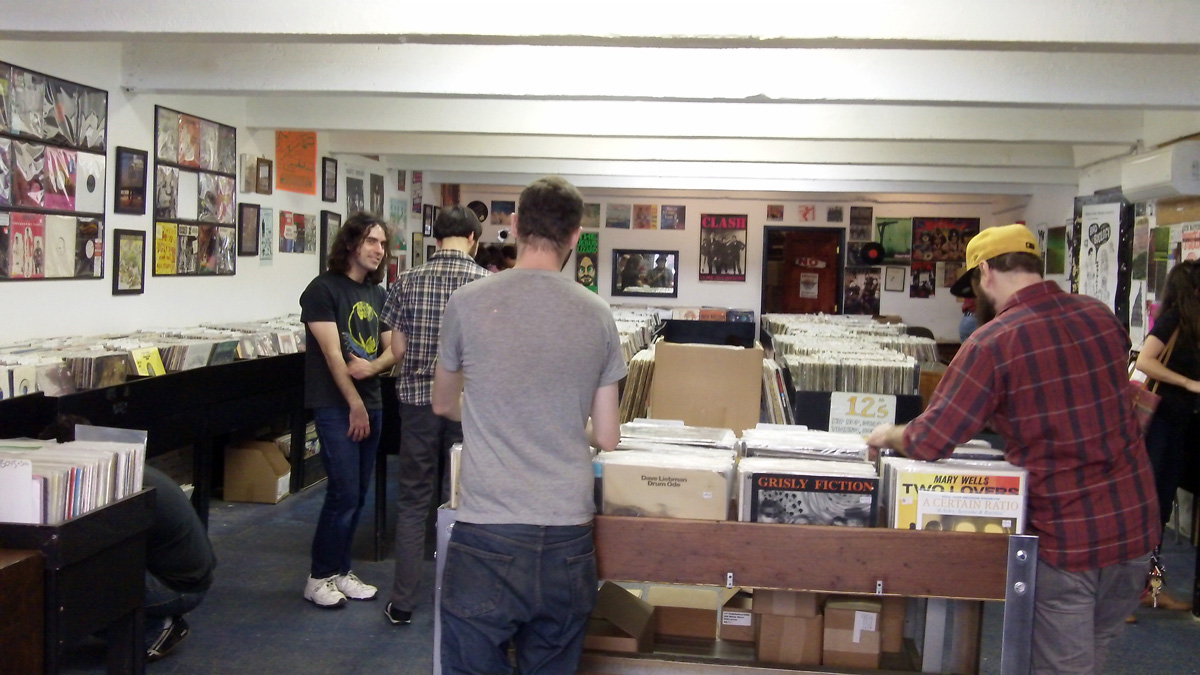 Very eclectic and cool stuff on offer there. One for the Feinschmeckers.


Was - from home - recommended a place between Greenpoint and Bedford Avenue with fries done in truffle oil. Not bad.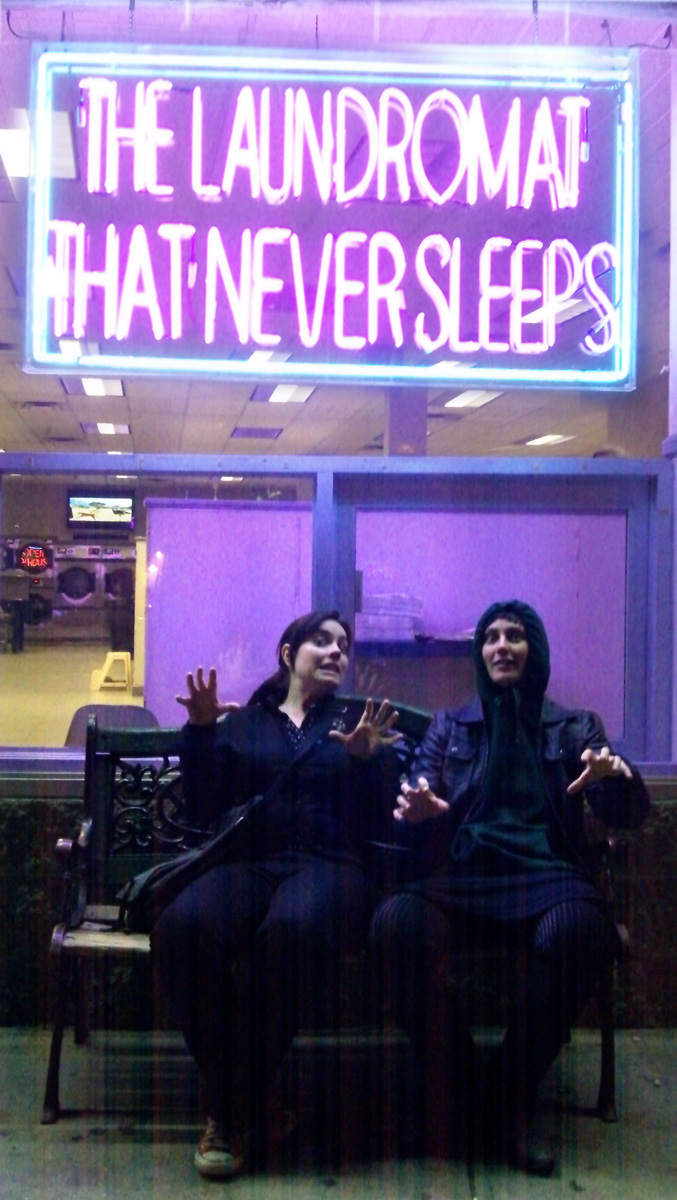 The place to do your spooky washing? Esther and Panda / Marzipan Marzipan get in the mood.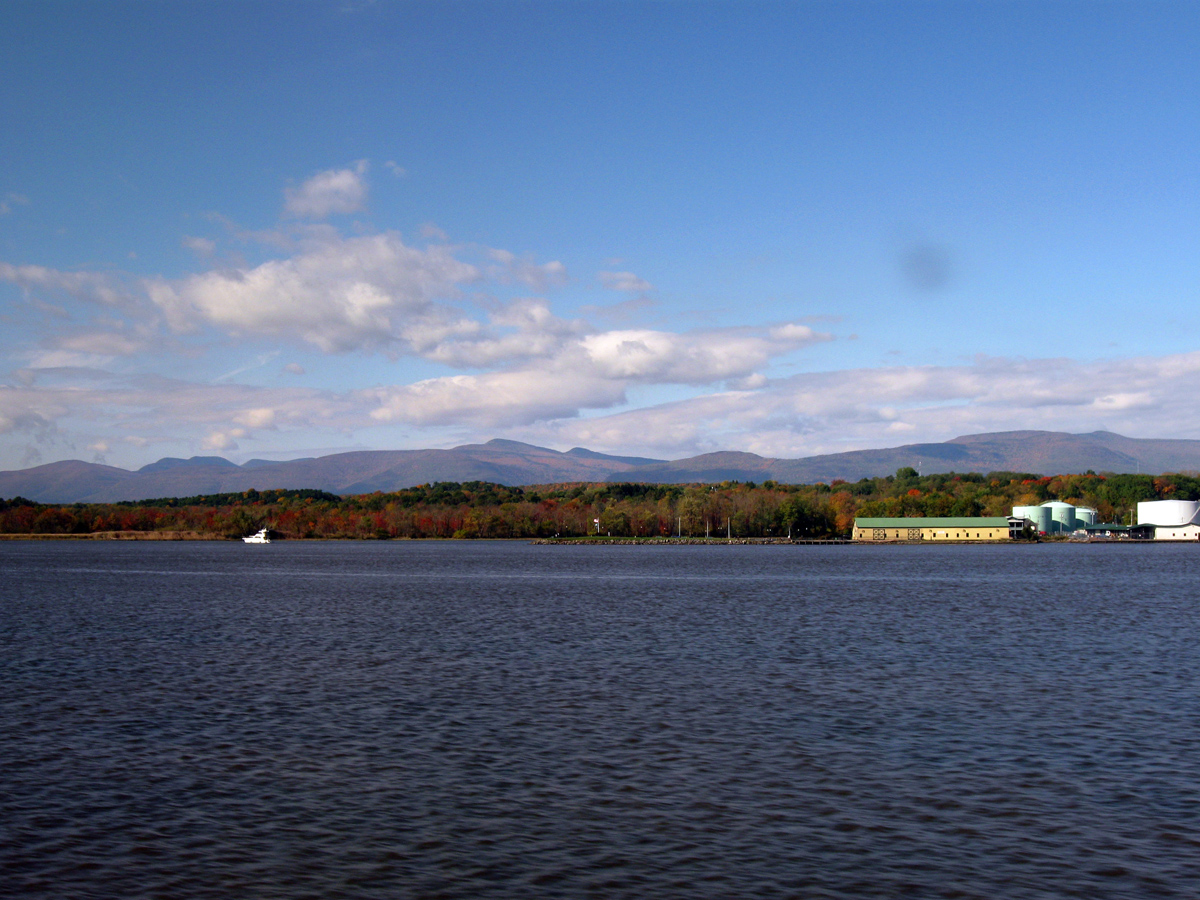 Moving on to Canada by train. More than 10 hours of the most amazing landscape with bright fall colours.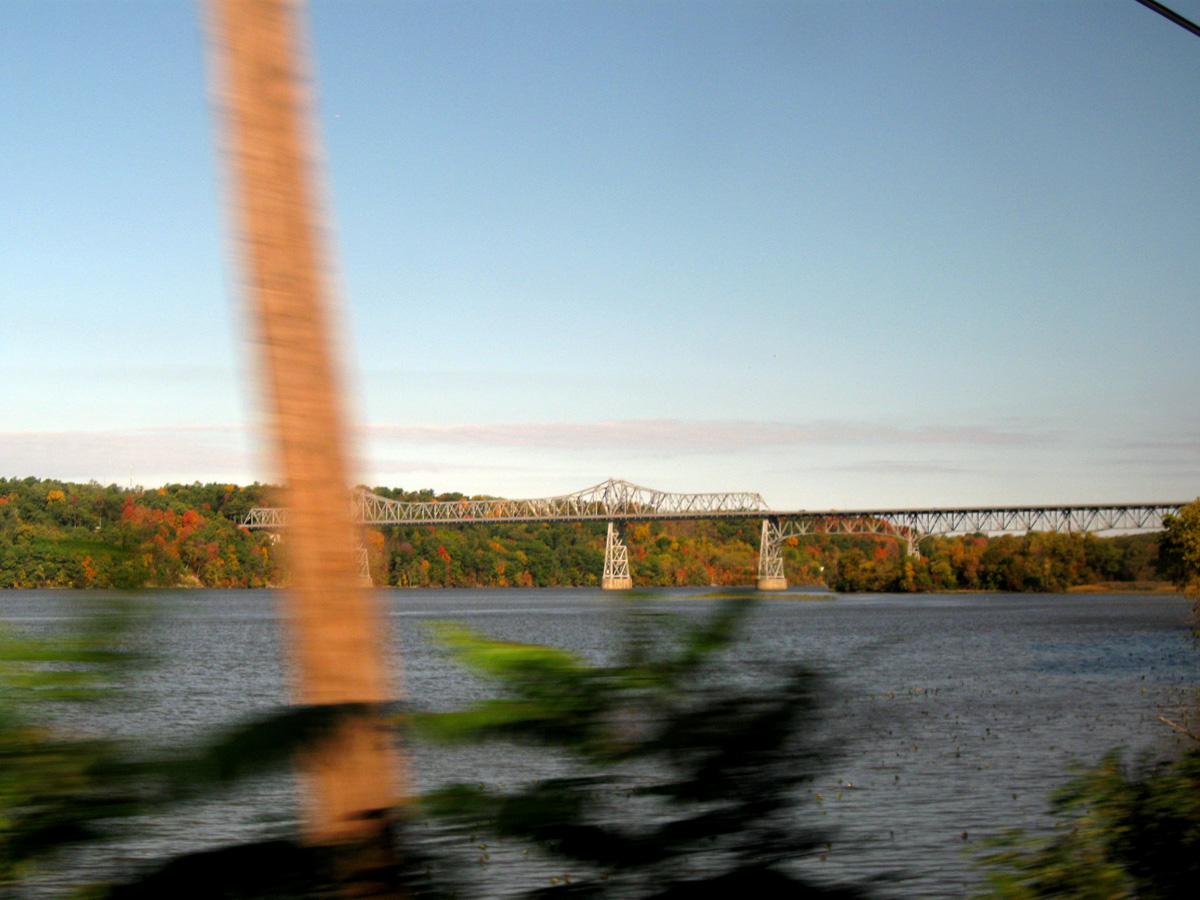 Hours and hours of it.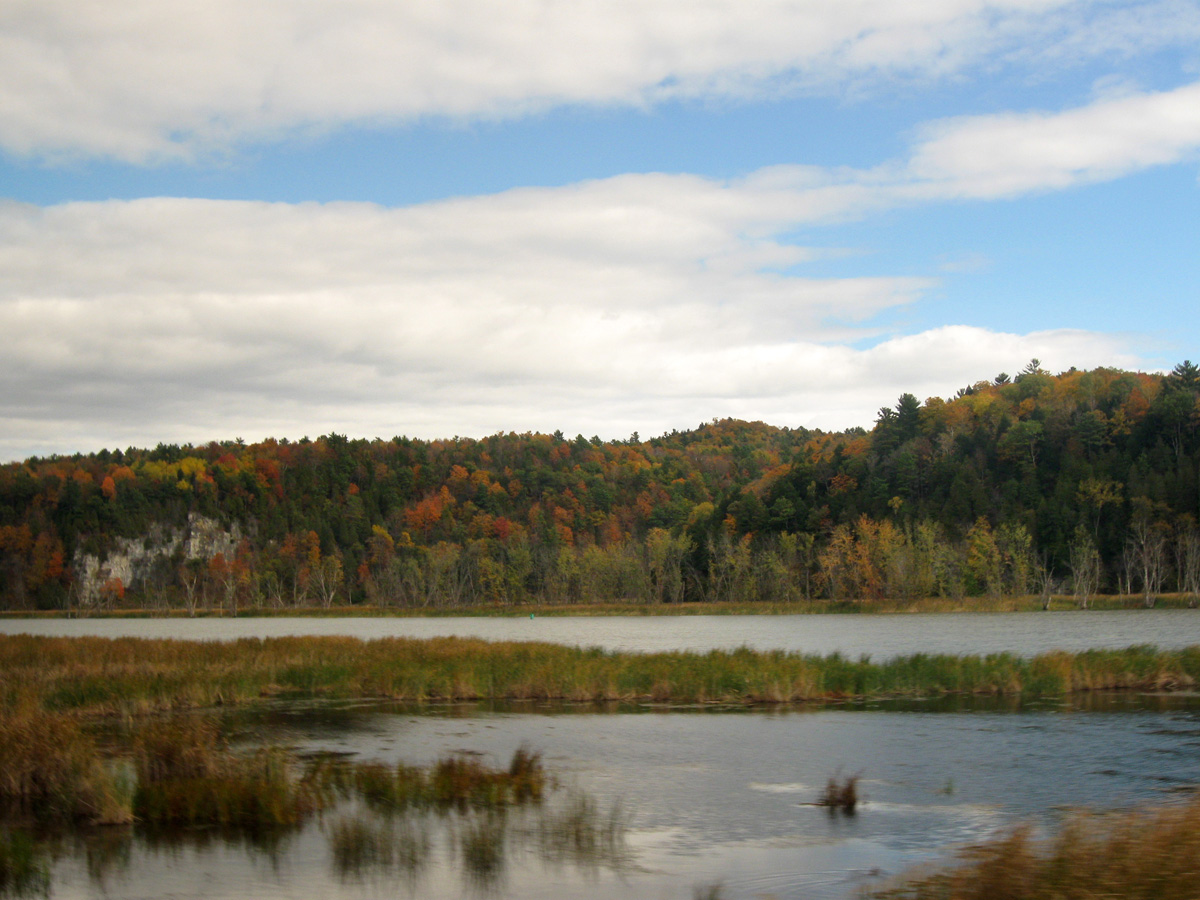 And it was never too much.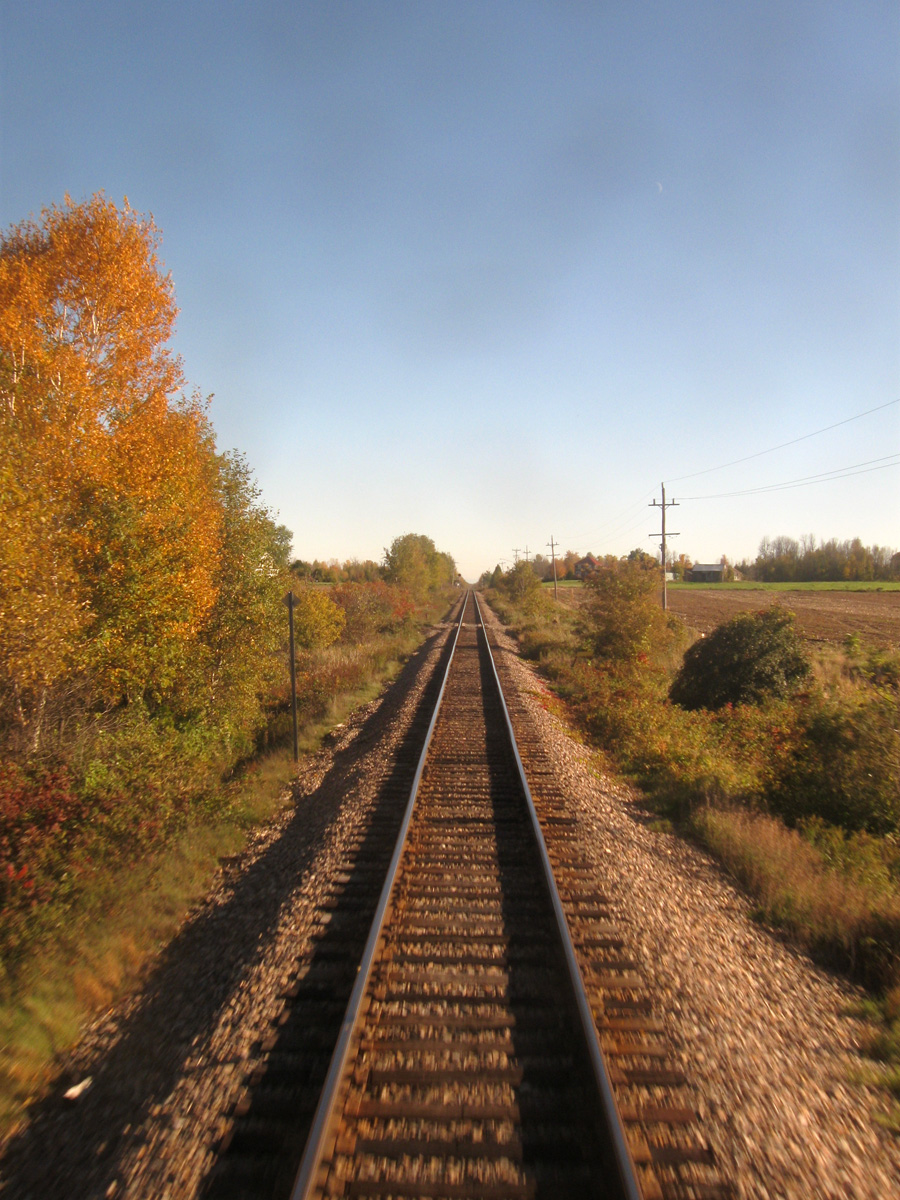 Ridin' the rail.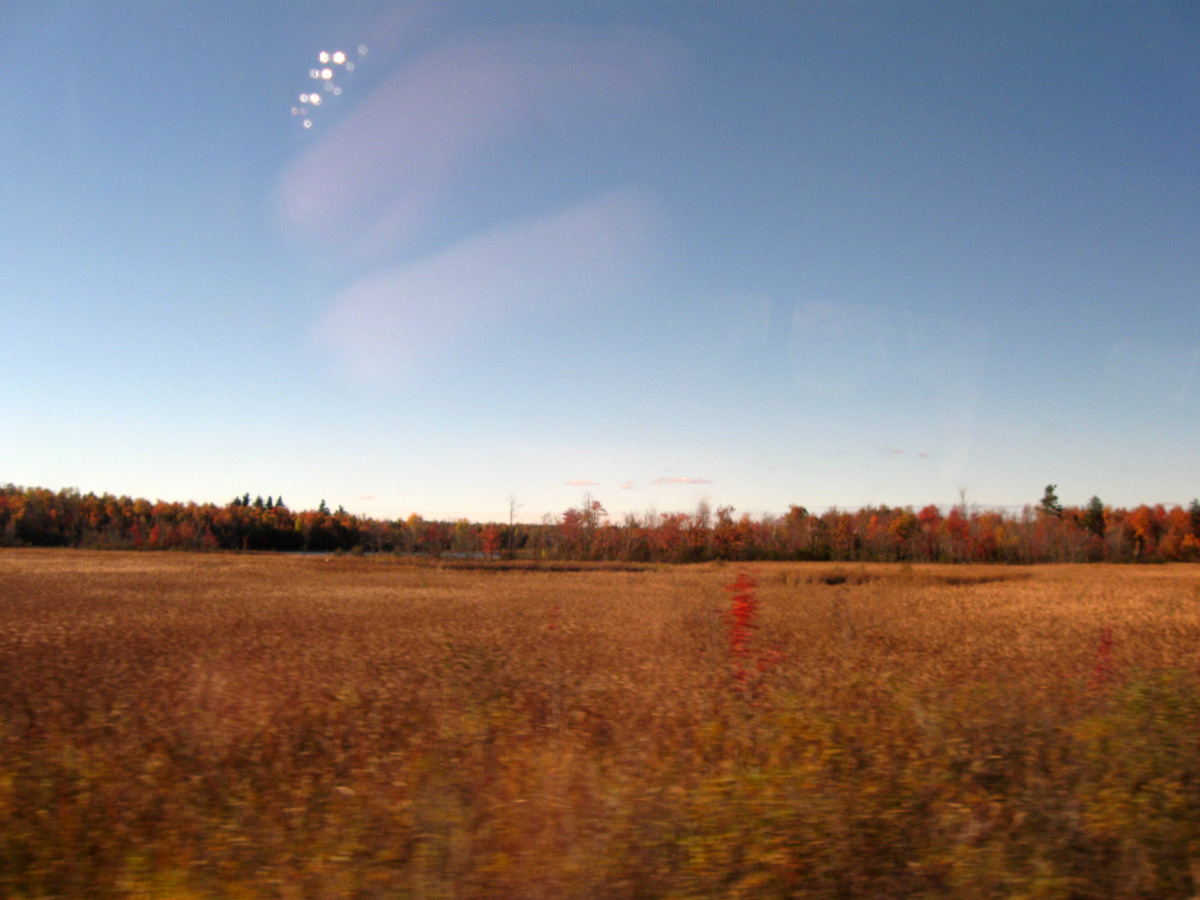 Swishing past in red and brown.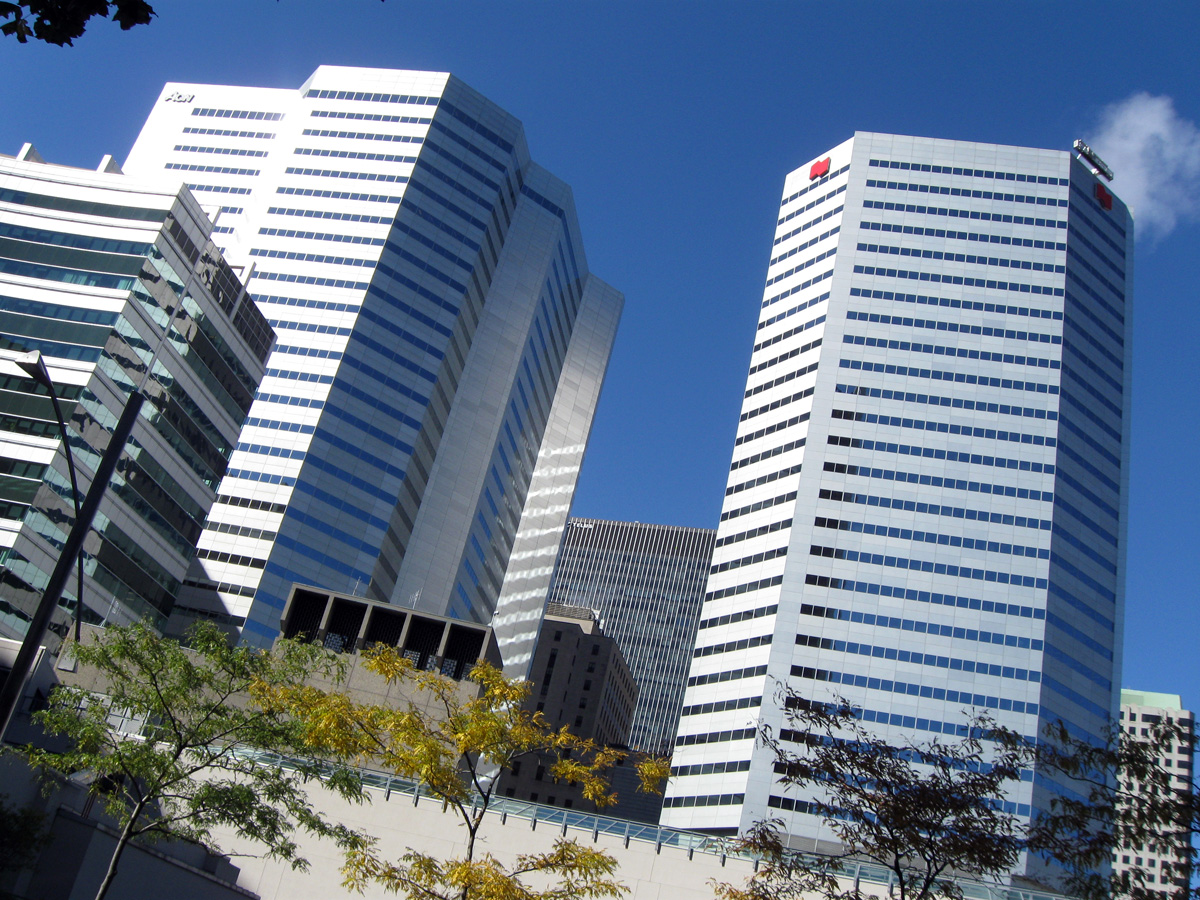 Montreal has very clean "skyscrapers".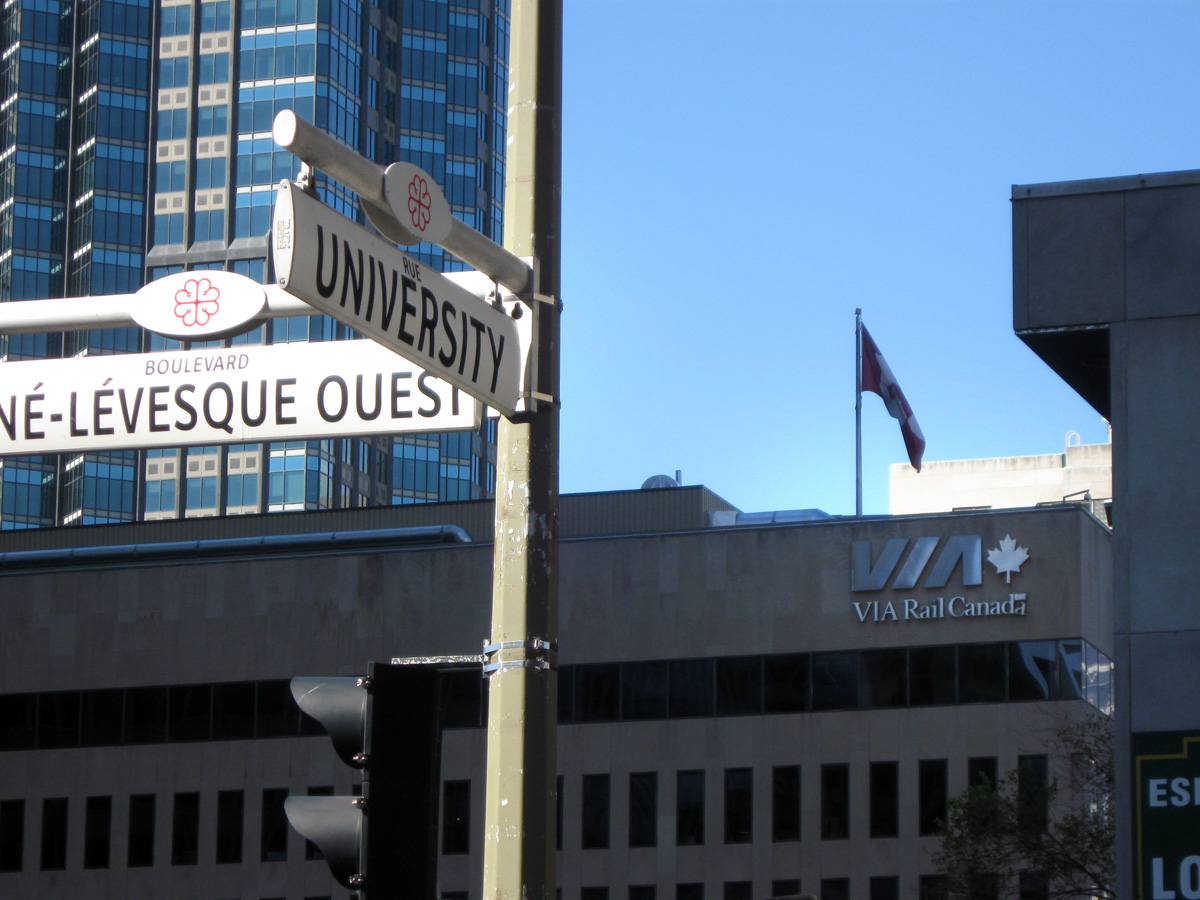 I work at VIA University College at home - so the combination of the local rail company on this street was kinda funny.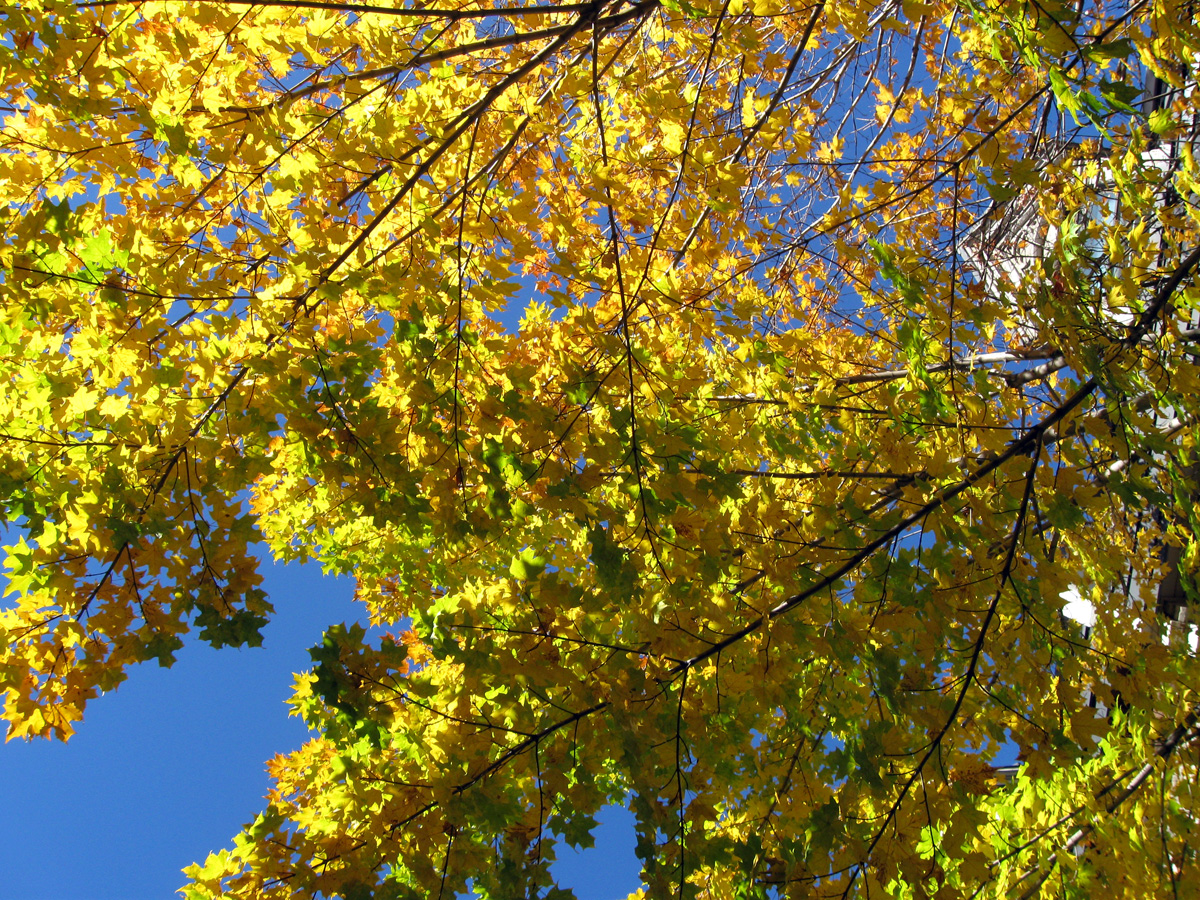 All the colours... well, yellow.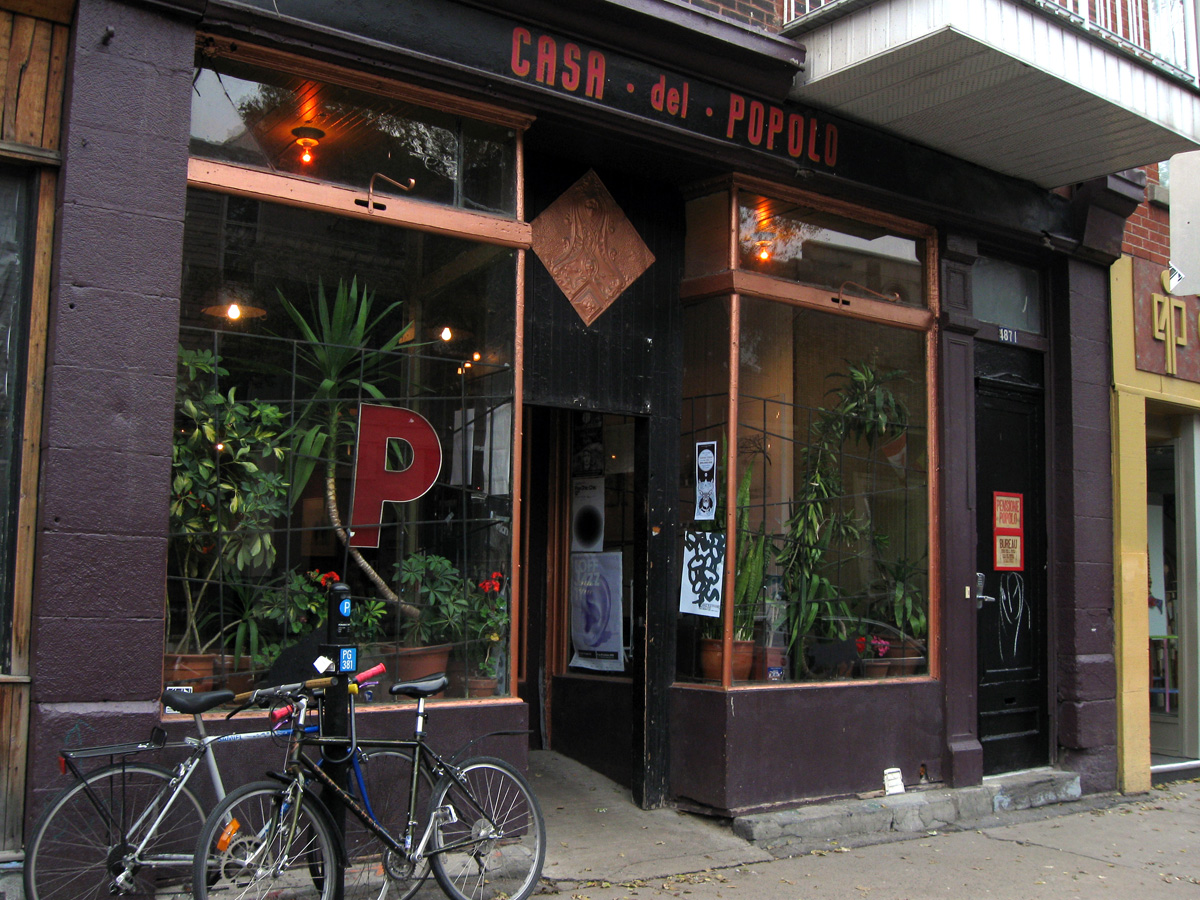 Casa Del Popolo - venue, café and with rooms to let. Amazing concept. Would not hesitate to stay there again. Not even expensive.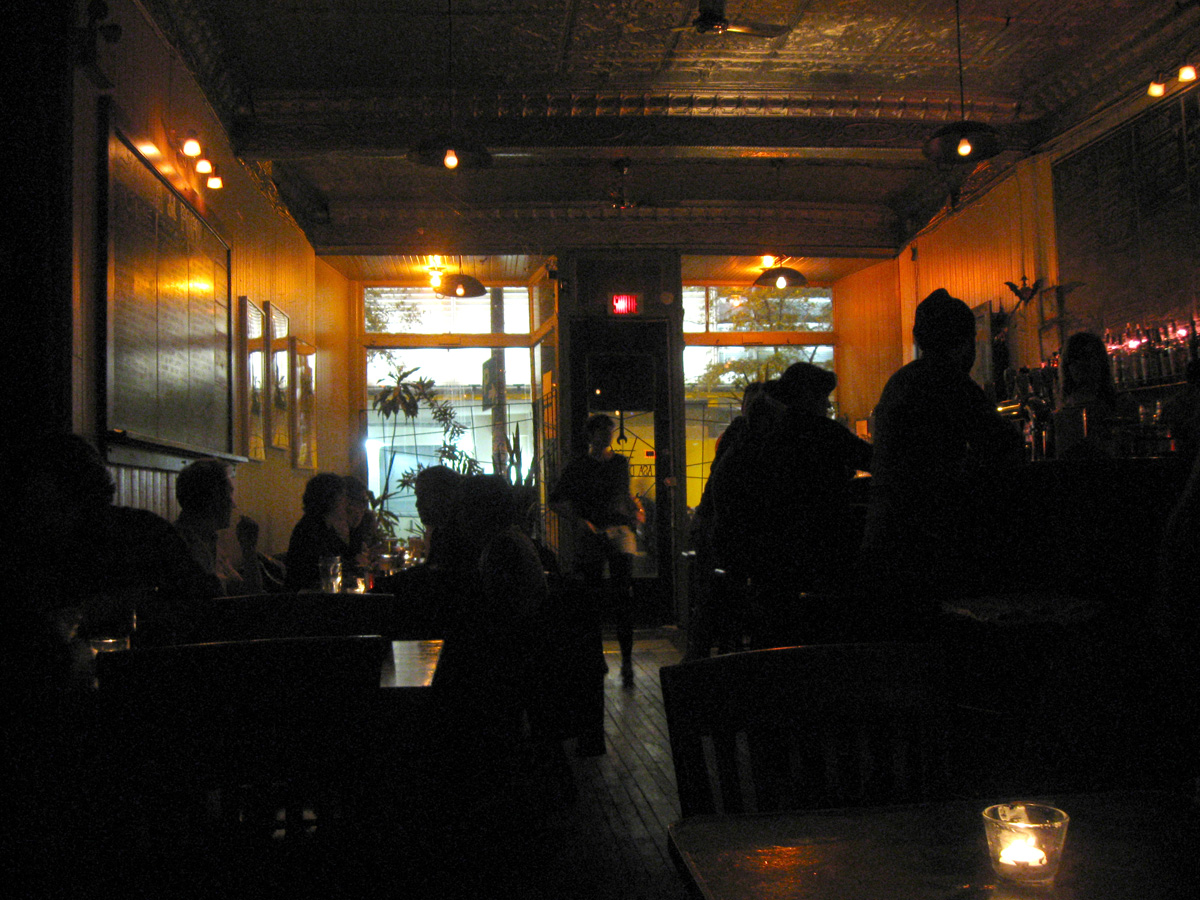 Inside the café part of Casa Del Popolo.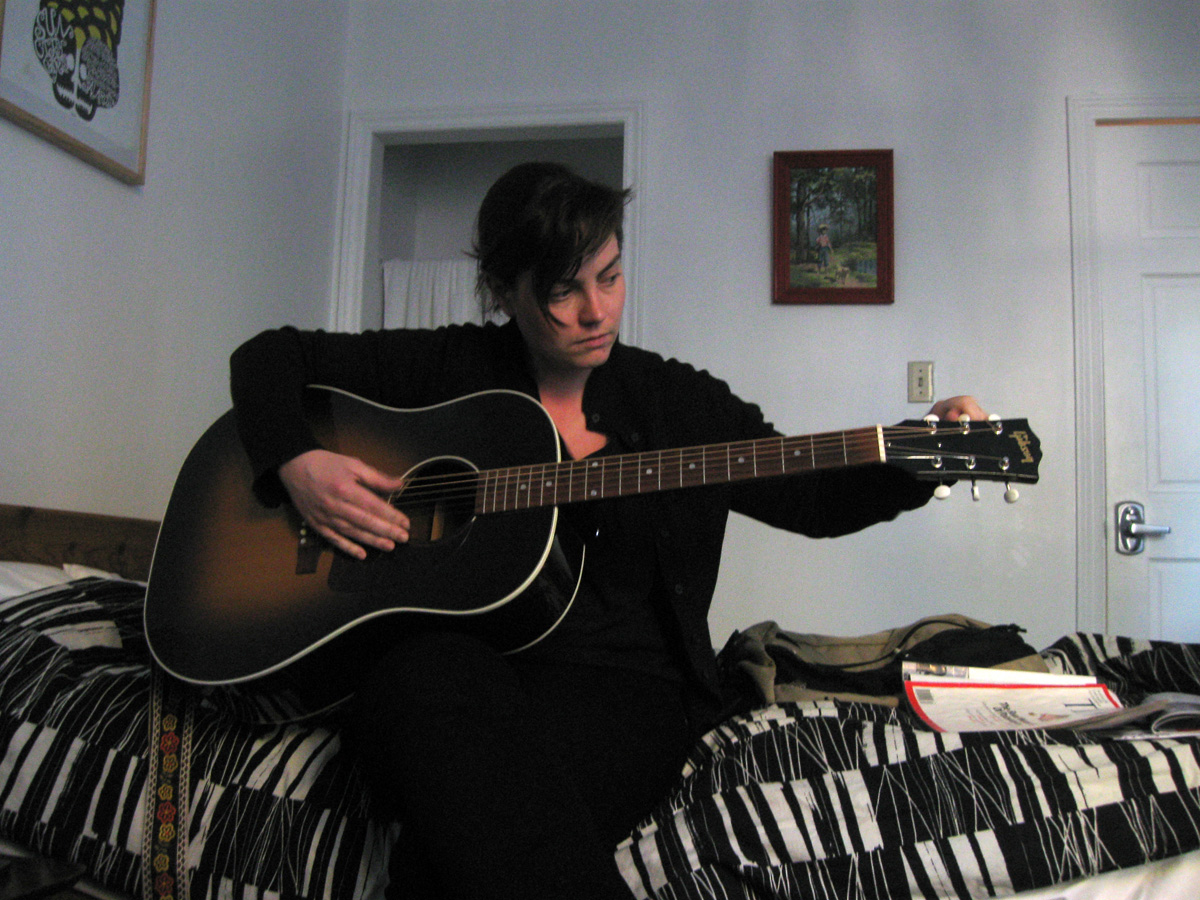 Our room upstairs. With cool gig posters framed.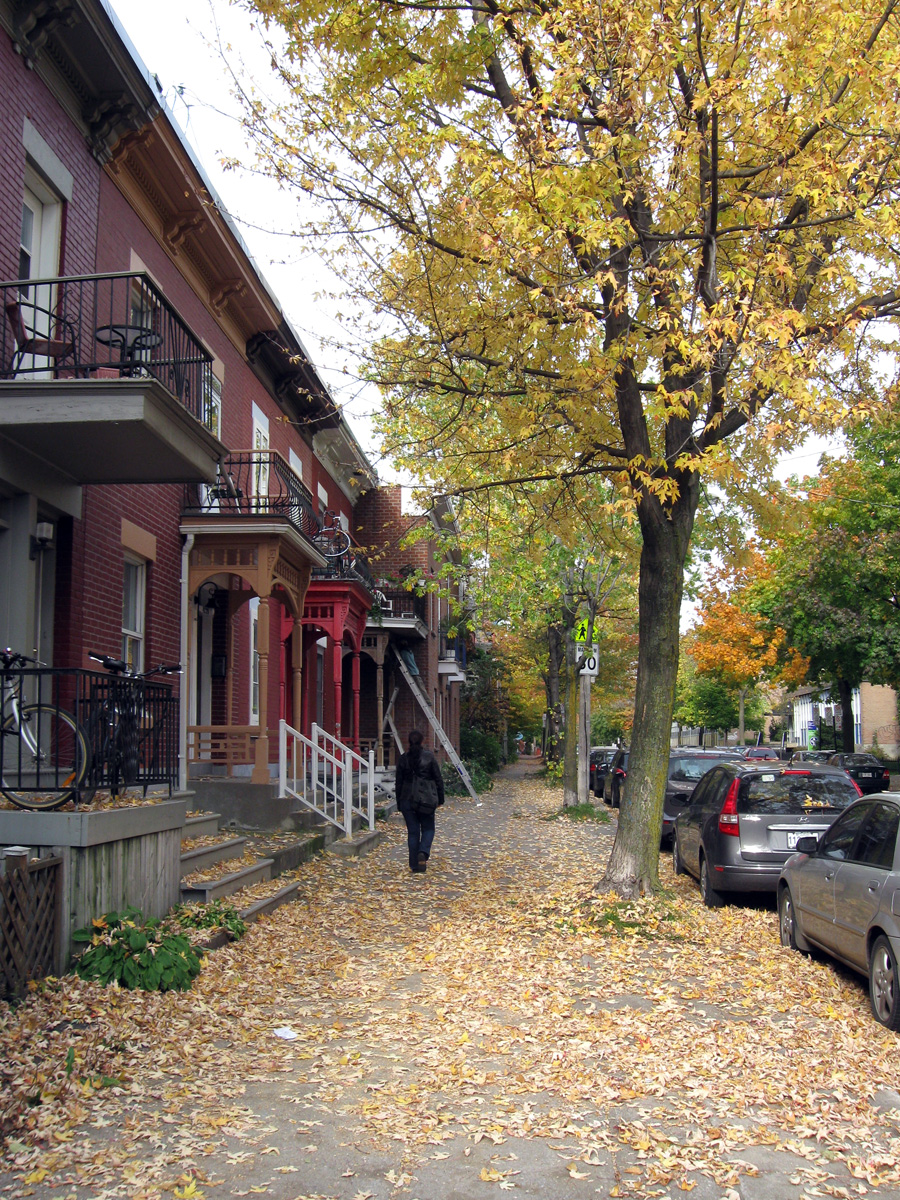 Walking around Montreal - in or around the Mile End area.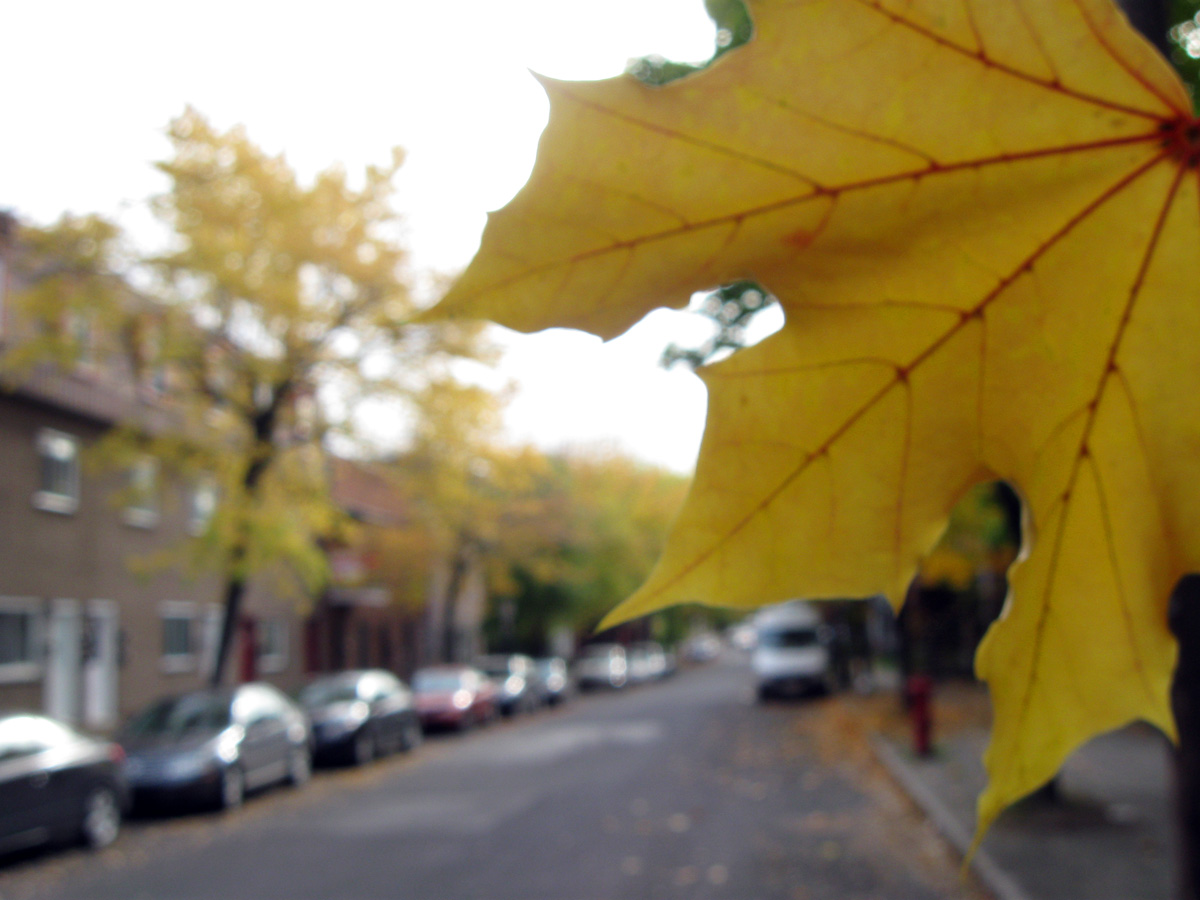 The Fall turns another leaf.

In lots of ways Montreal made me think of Berlin. The nice wall paintings were one thing.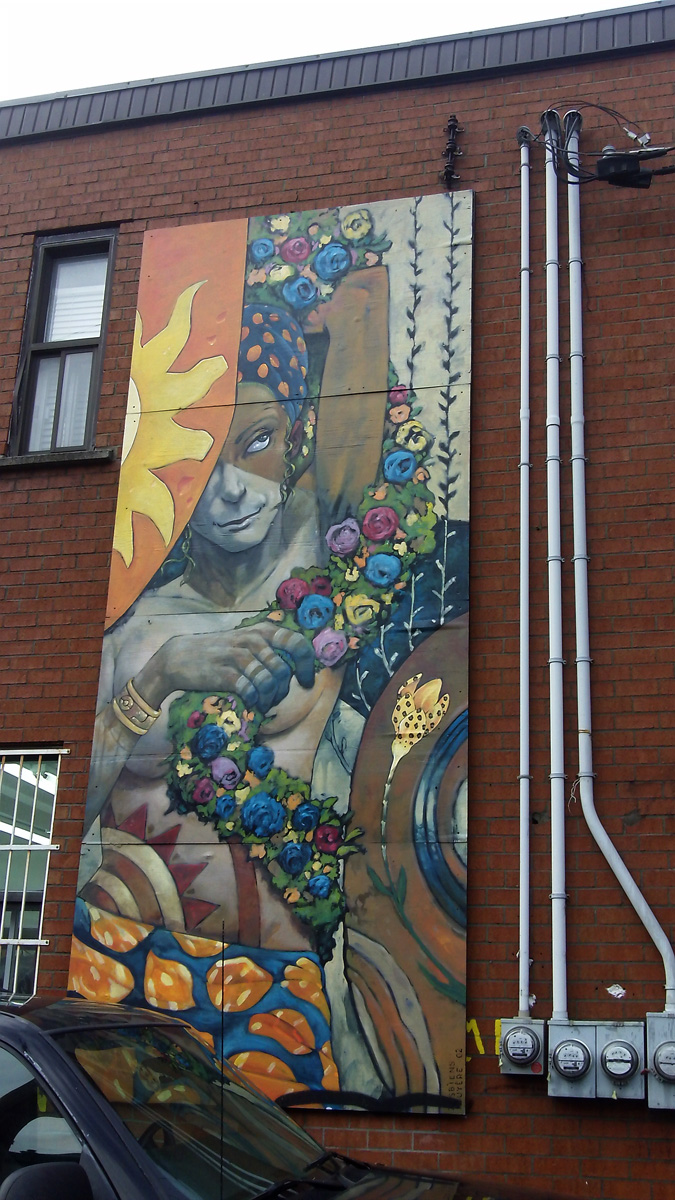 Good job on most of them. And there was also great old school grafitti and street art, as well as quite inventive gig posters all around.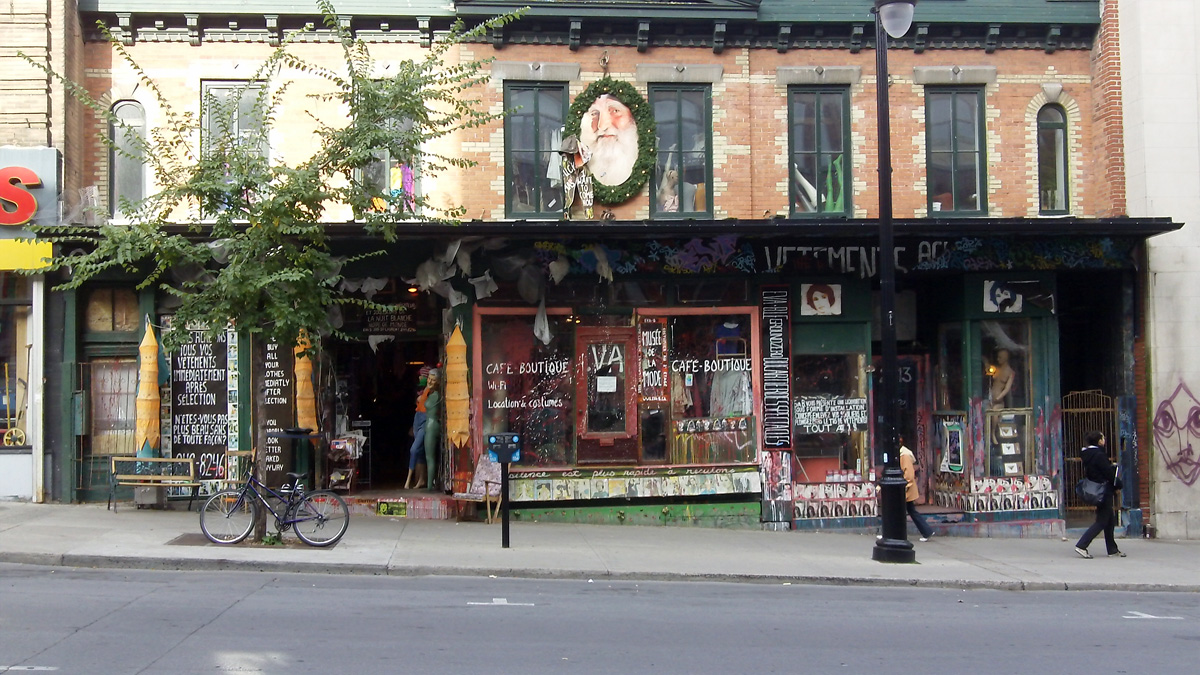 Also the "alternative element" in various places.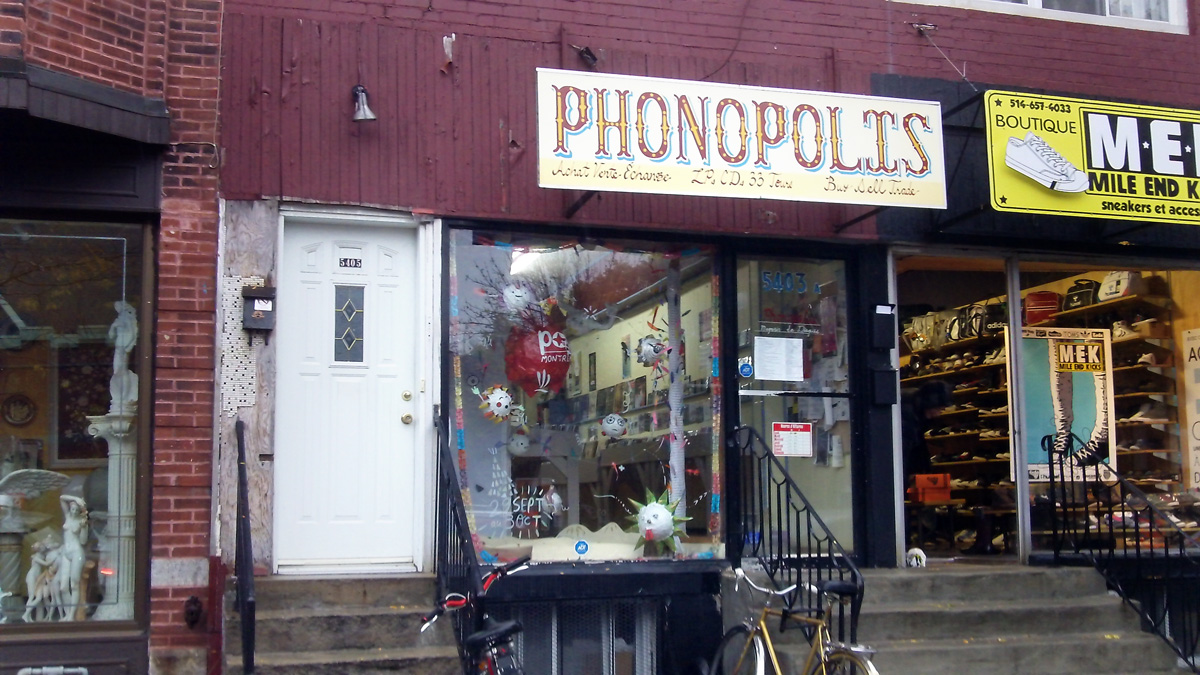 And great record stores too. Phonopolis was the one where I found the most cool stuff. Jim Jarmusch soundtracks, Kramer, Eugene Chadbourne etc. on vinyl.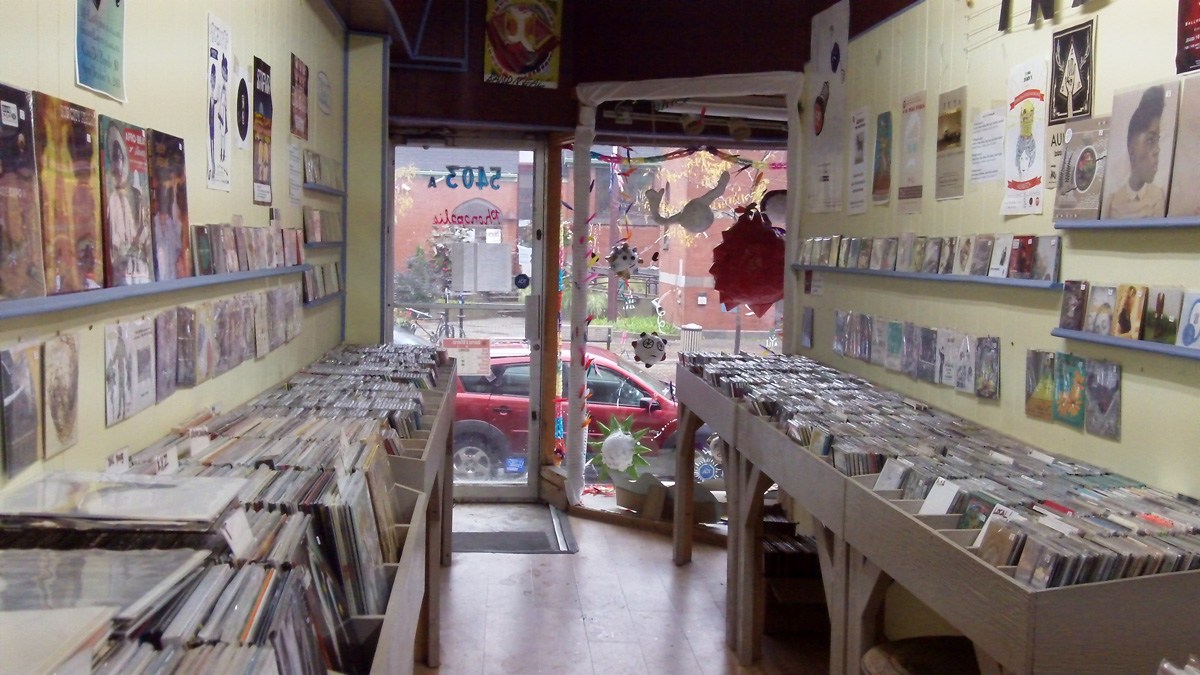 So if you're a music fan and vinyl freak this is definitely a great place to go.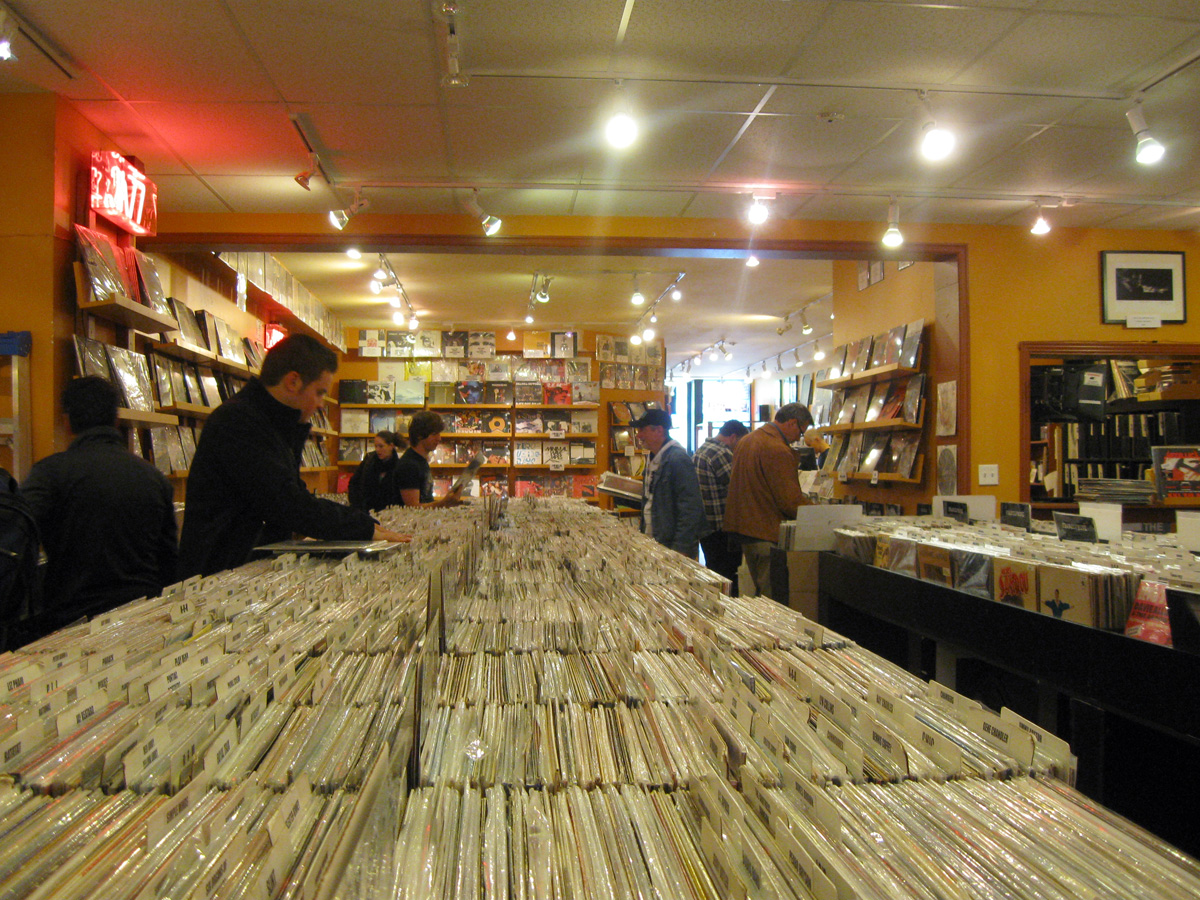 Another great one was 33 Tours. The amount of records there was... either awesome or insane. :-) They did know what to charge for some of them, though.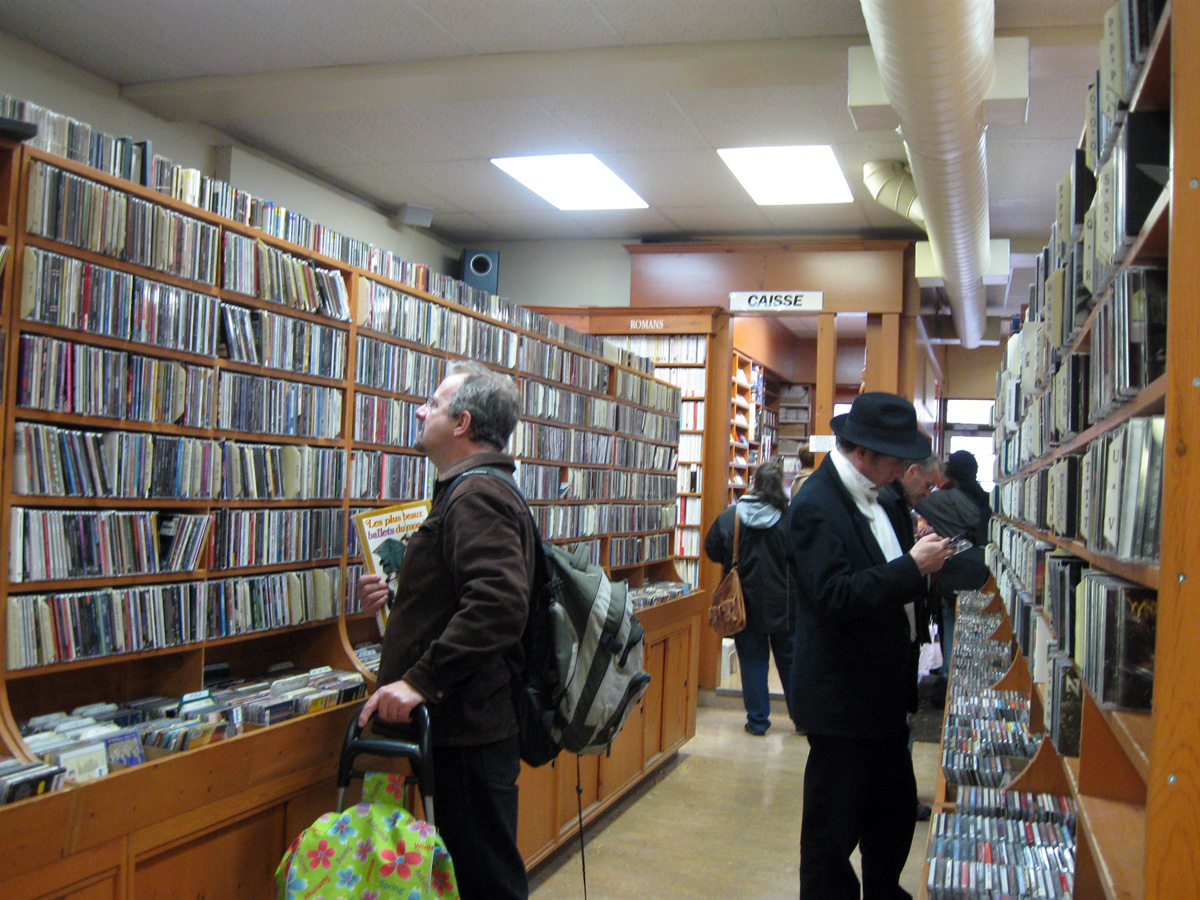 This one had mainly cds - mostly used, I seem to remember - and felt a bit like a library. But some good stuff there.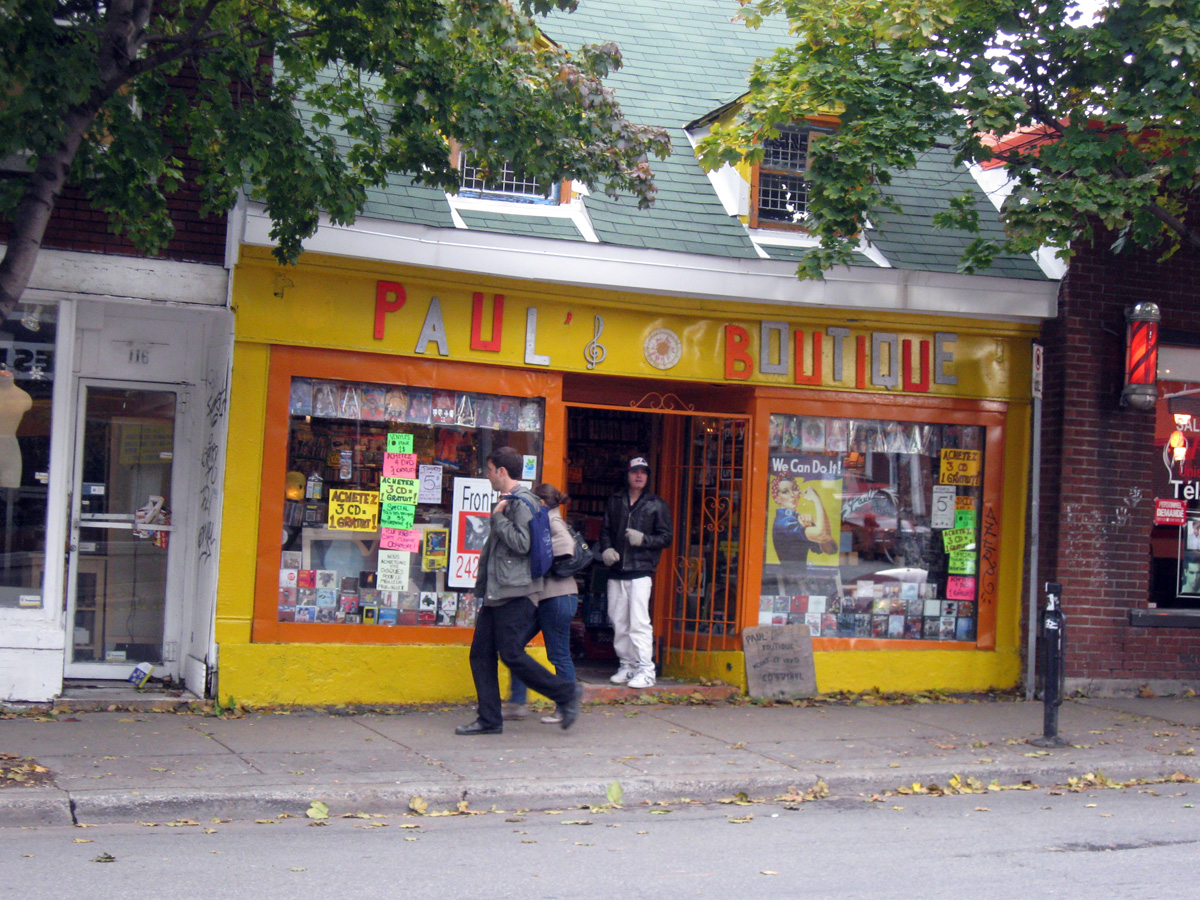 Of course I had to go to the shop that's - probably - named after one of my all time favourite records (by the Beastie Boys, but I hope you already knew that!).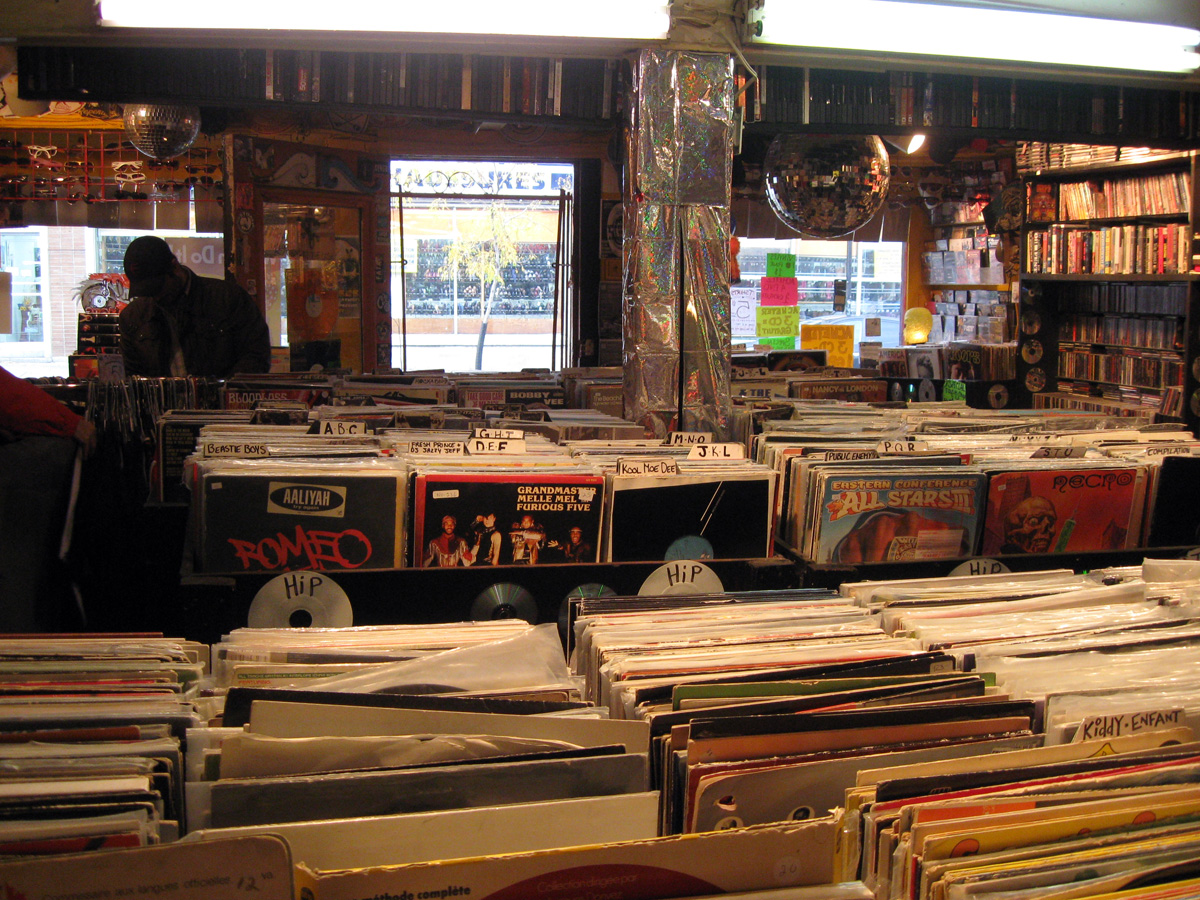 A bit of a mess and you would need some patience. Also not everything was in so good condition. Could have searched more, but holidays are not all about records stores. :-)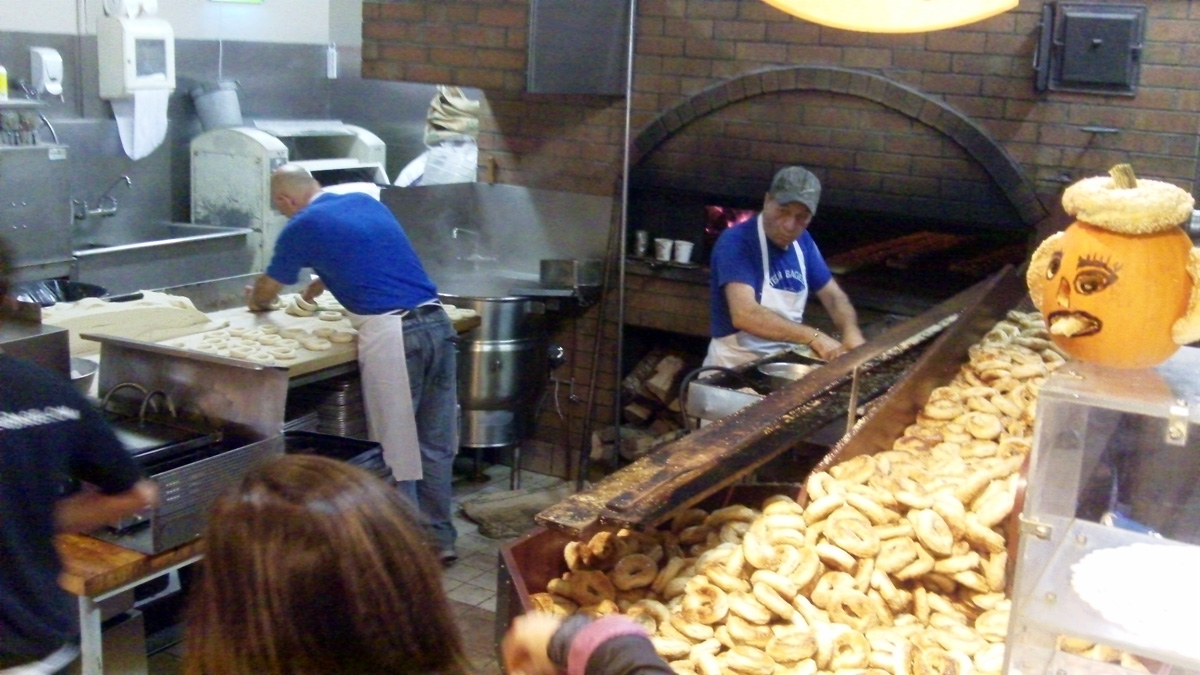 You should also spend time eating bagles.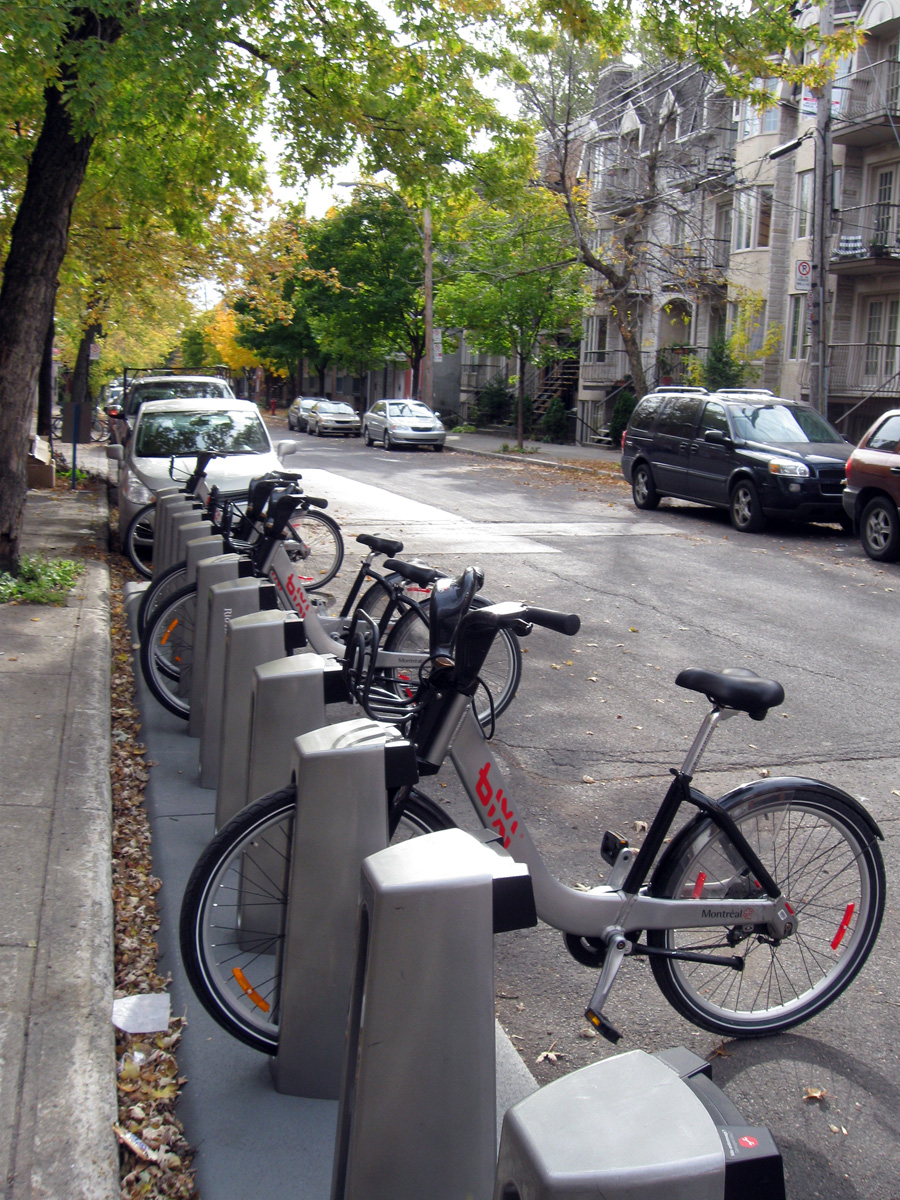 The amazingly clever Bixi-bike system. Should be done so many other places.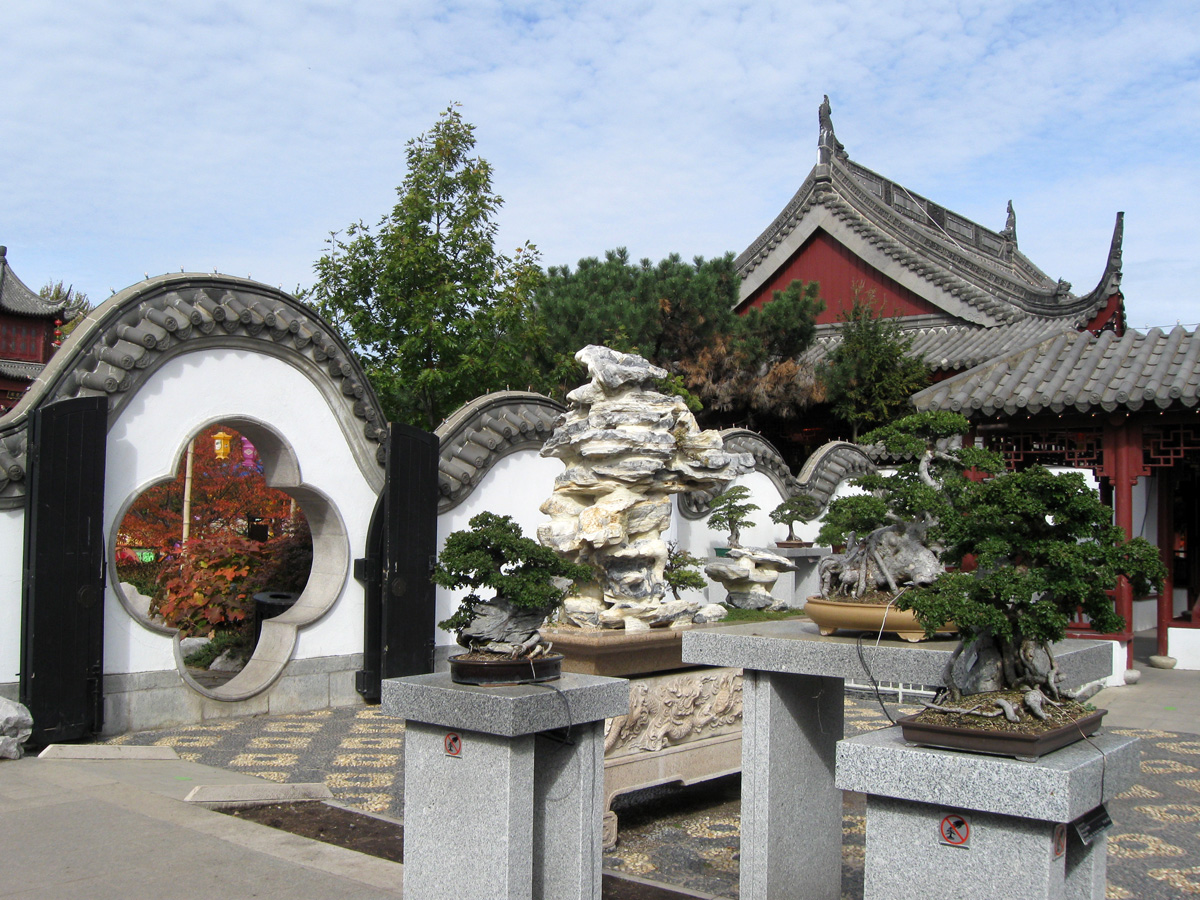 The botanical garden - the Japanese part of it.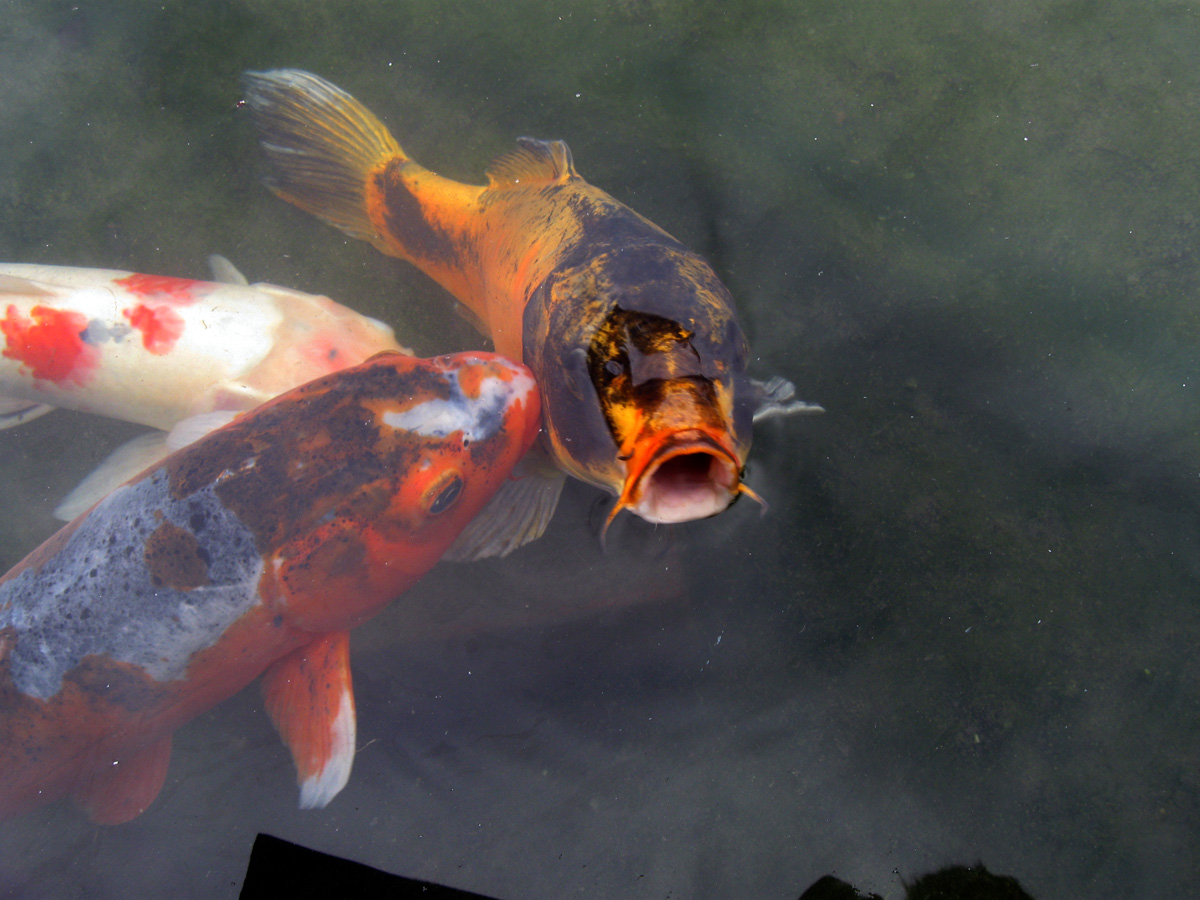 Including inhabitants.

Chinese part also. Felt a bit plastic-y. Wouldn't mind having a house like that, though. :-)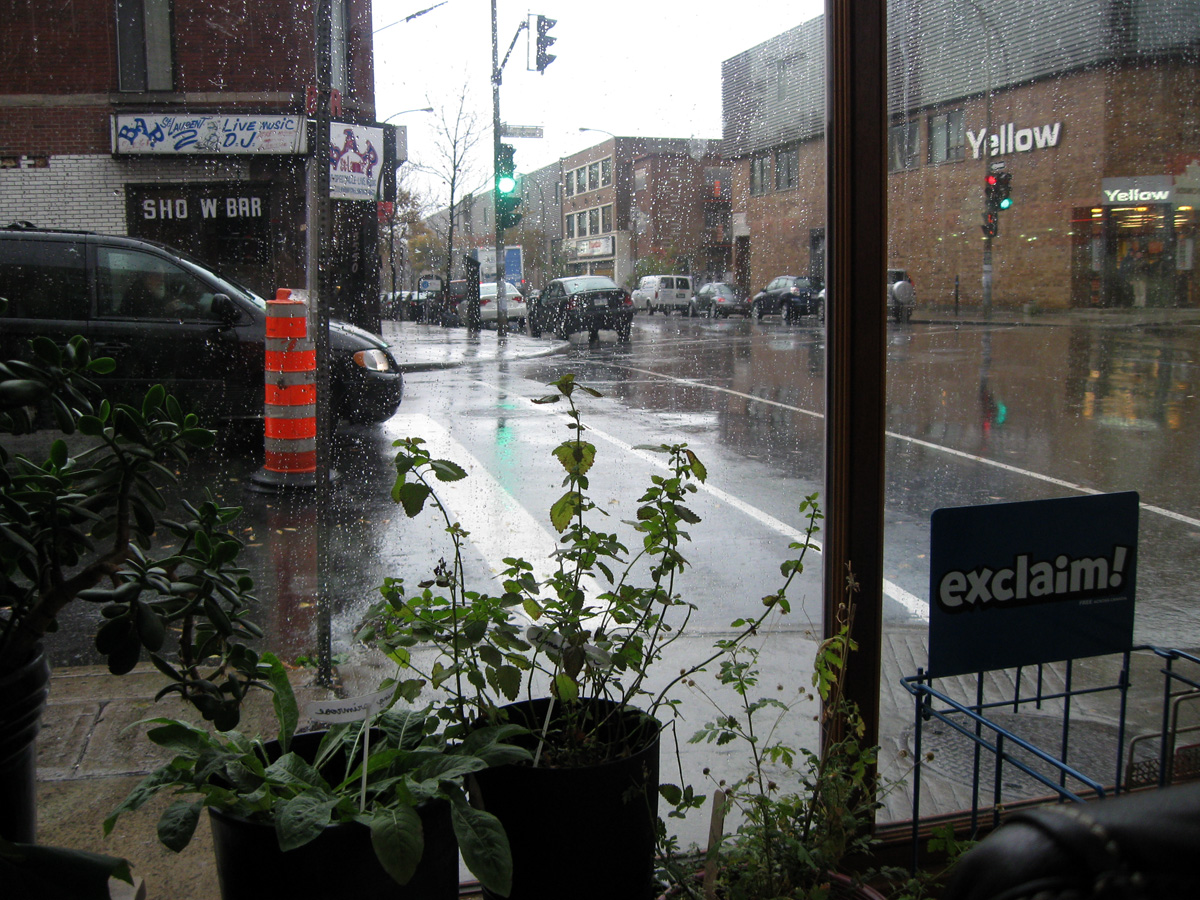 Keeping dry at Le Cagibi.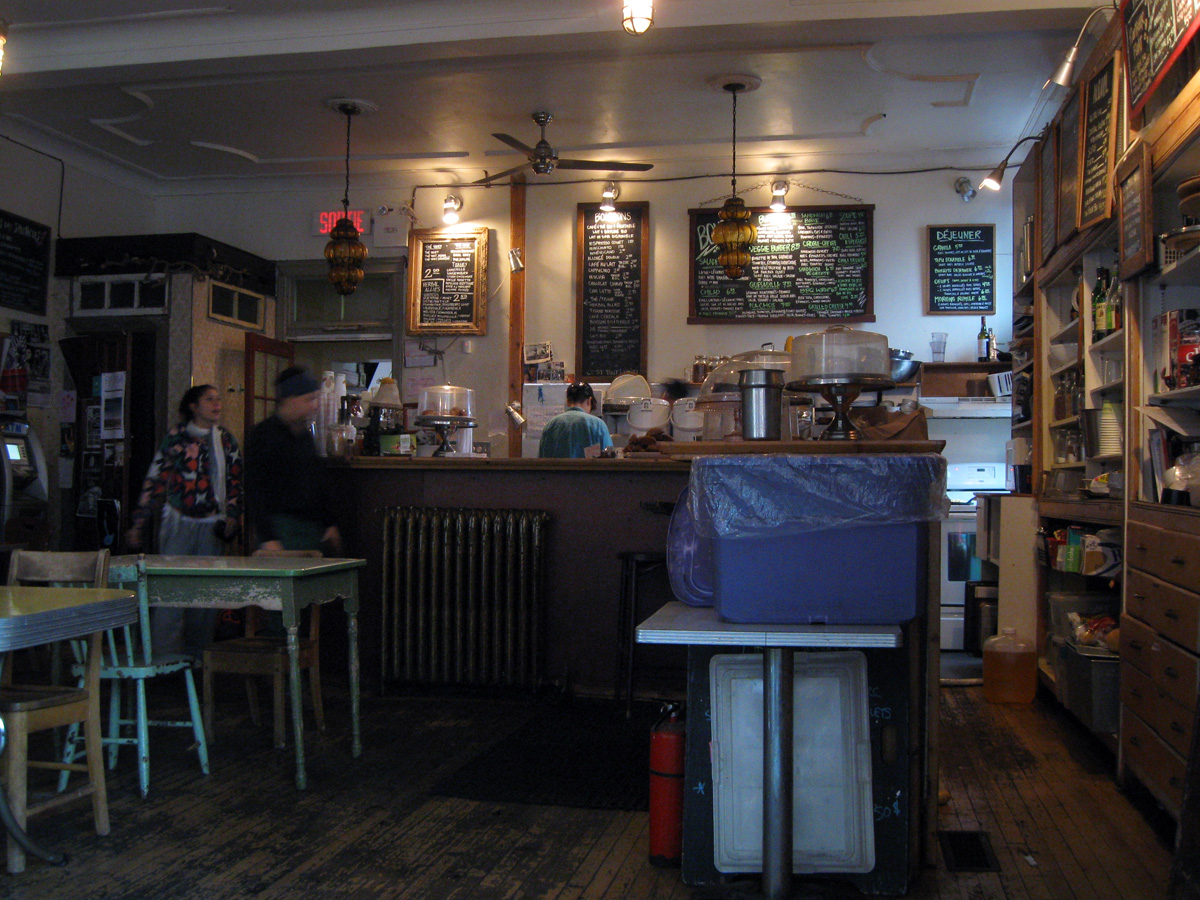 Which was a cozy place.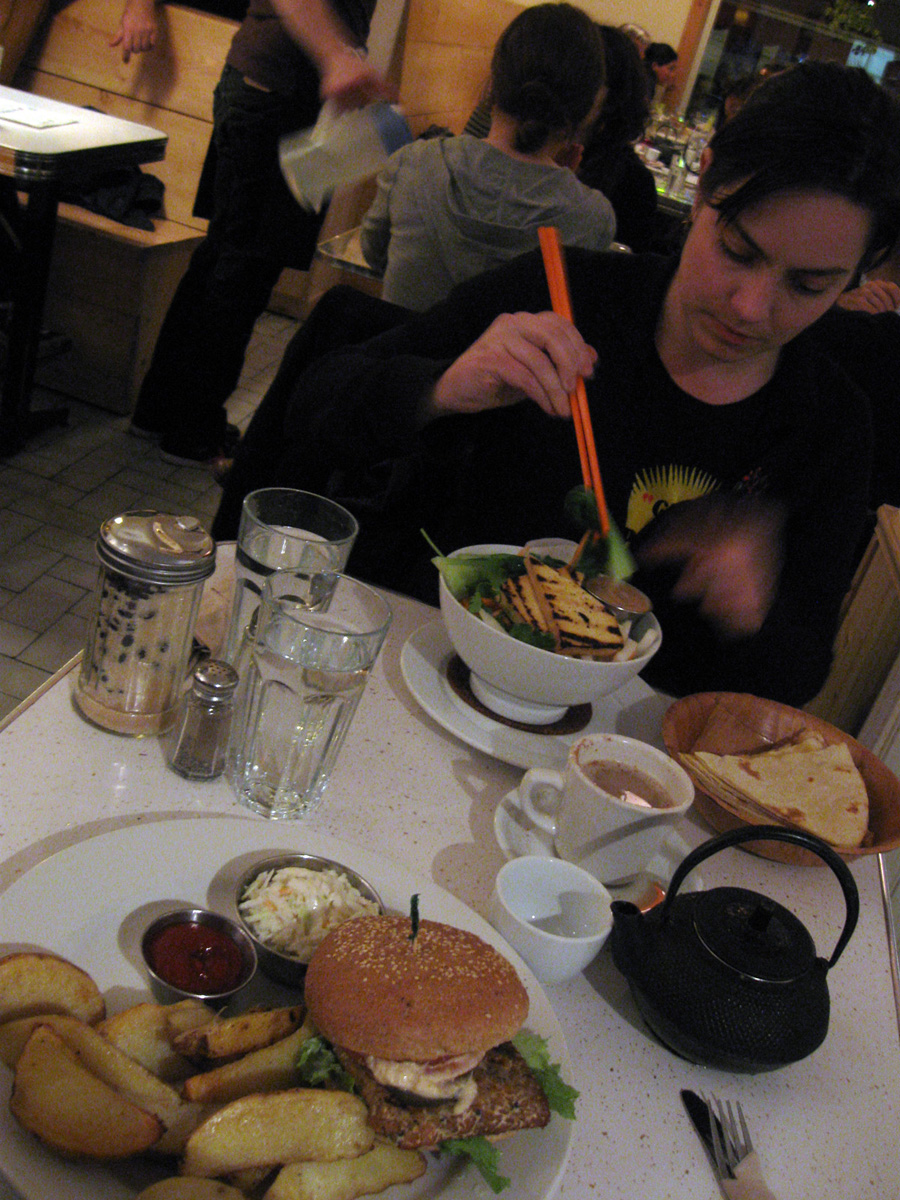 Vegetarian restaurant Aux Vivres wants to prove to the world that veggie food can be tasty. And they did. Got myself a tempeh burger. Nice!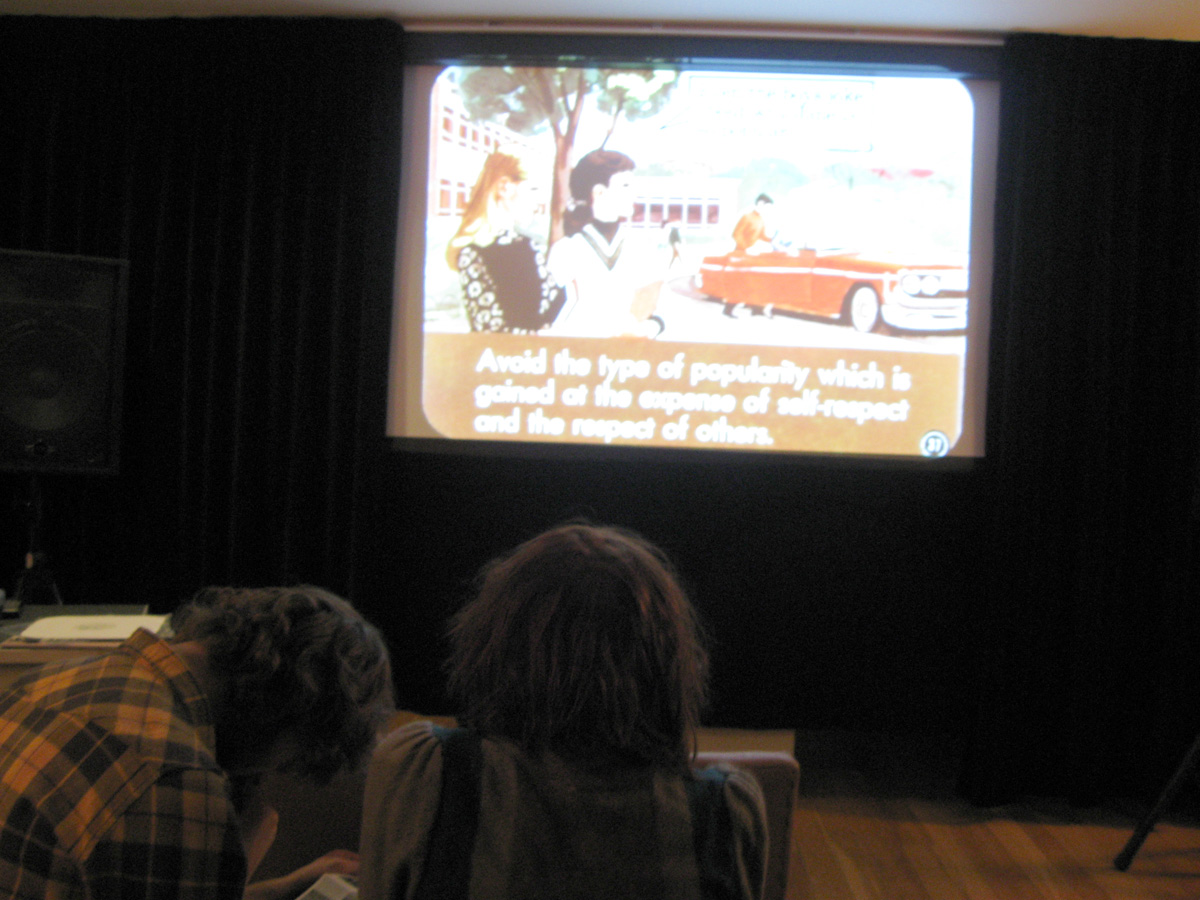 We found Montreal's answer to Aarhus Slagtehal 3 cult cinema. Here it was called Blue Sunshine. Lovely people there and amazing films.
Later we also checked out a film festival in the bigger places.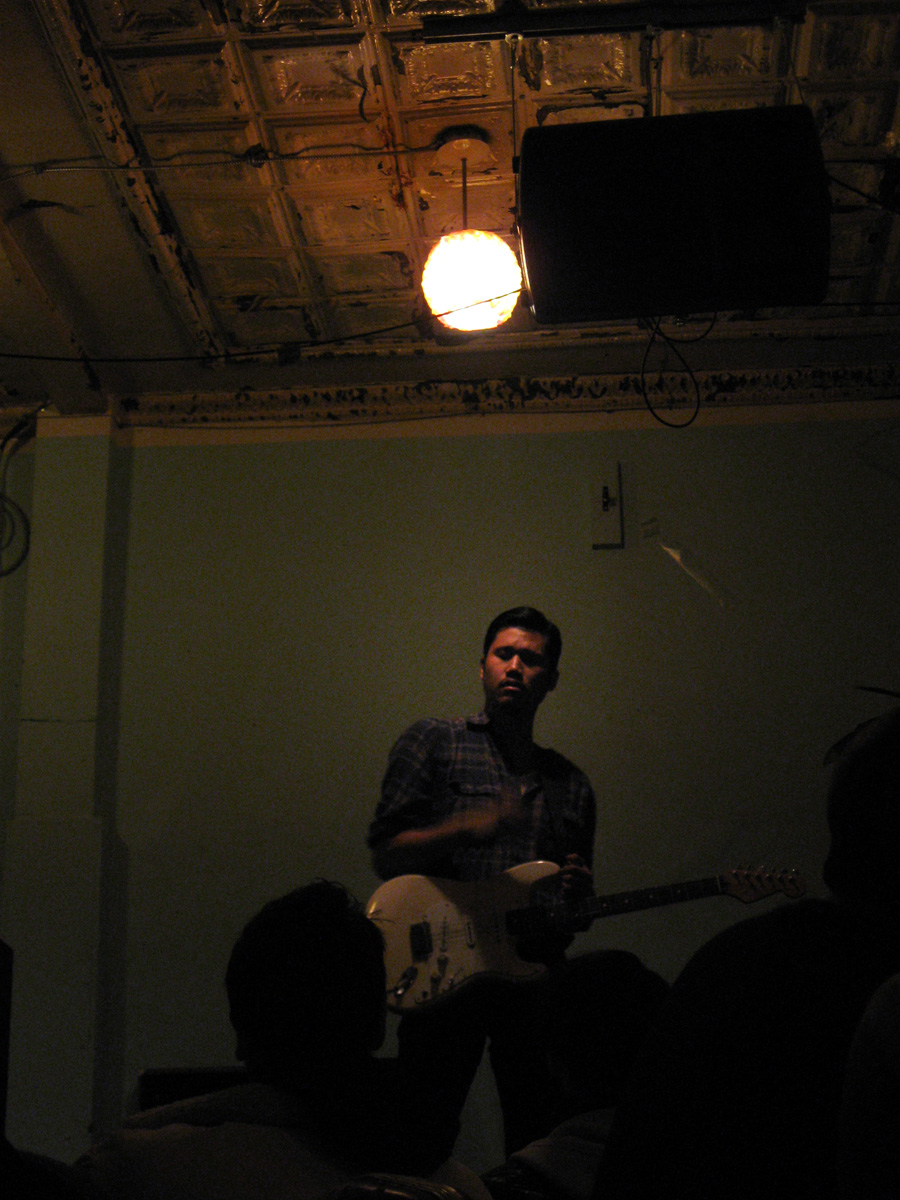 Tape label night at Le Cagibi - with Dirty Beaches performing. Just a few months before his name reached European shores.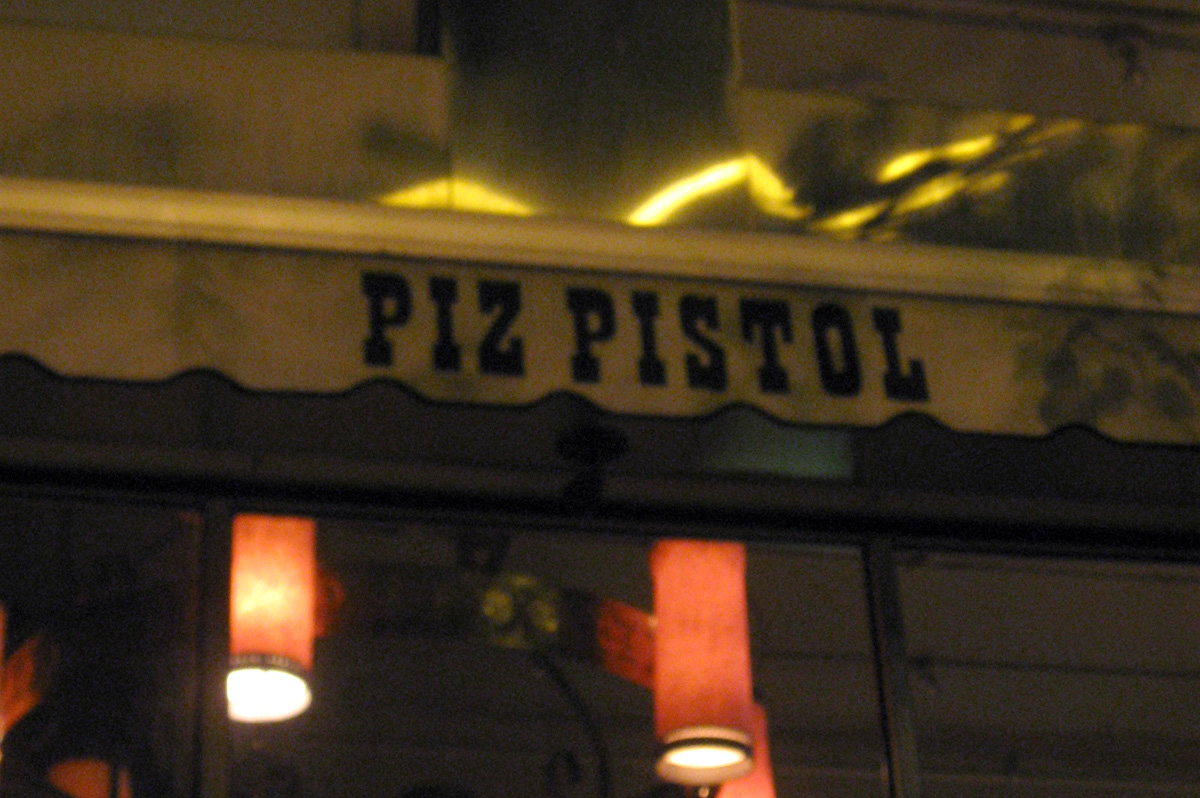 You're shooting what now?!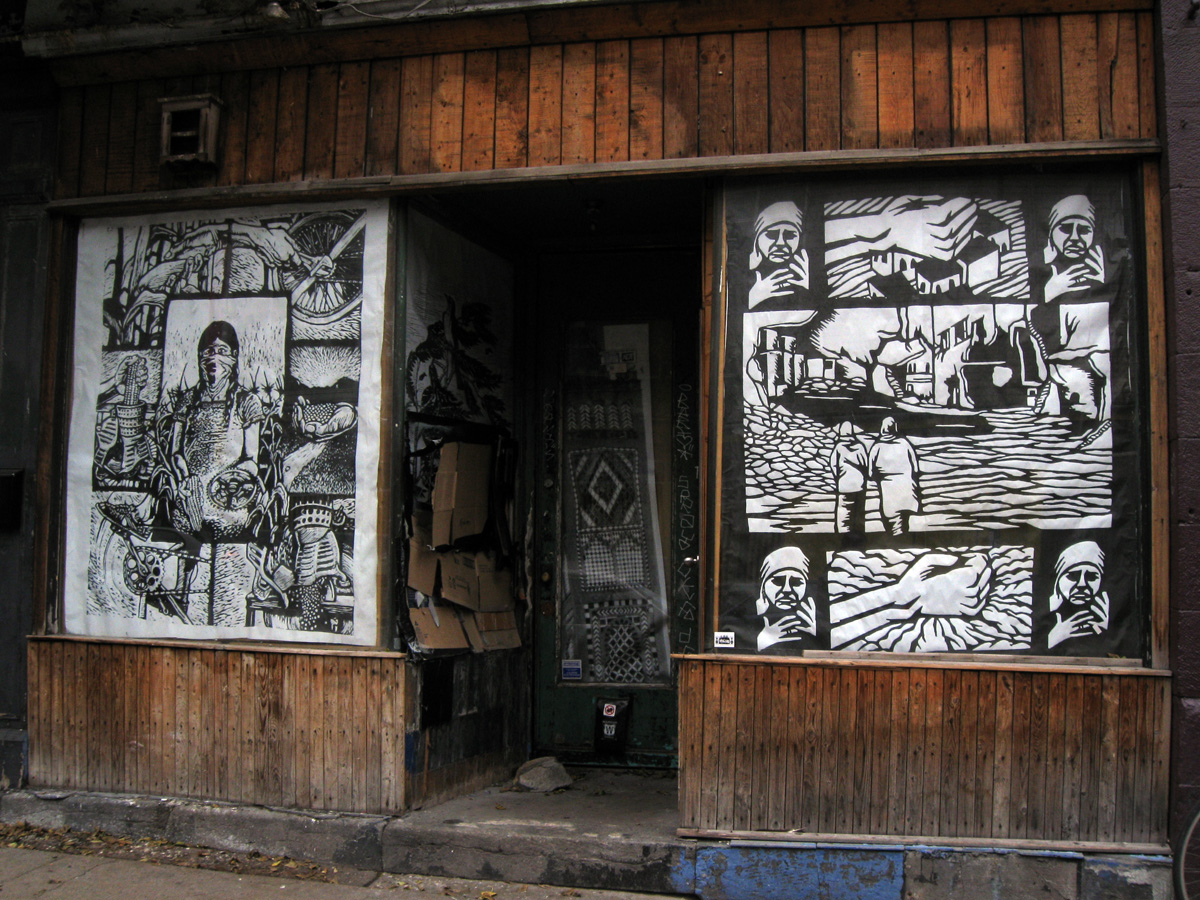 Outside Casa Del Popolo's venue part. Just before they removed this front on the building and replaced it with something else.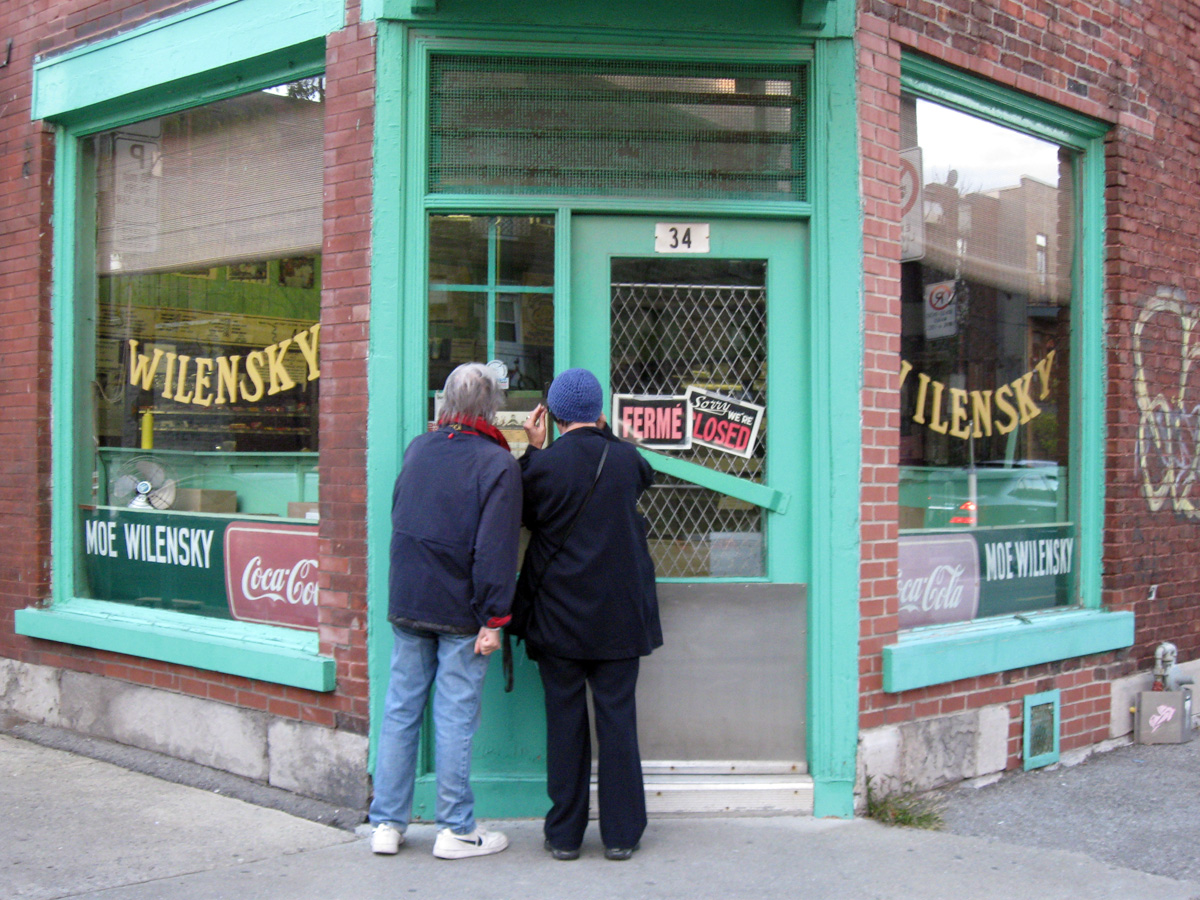 Vildensky!!! ...Oh wait, close. Probably a descendant of a Russian immigrant or something.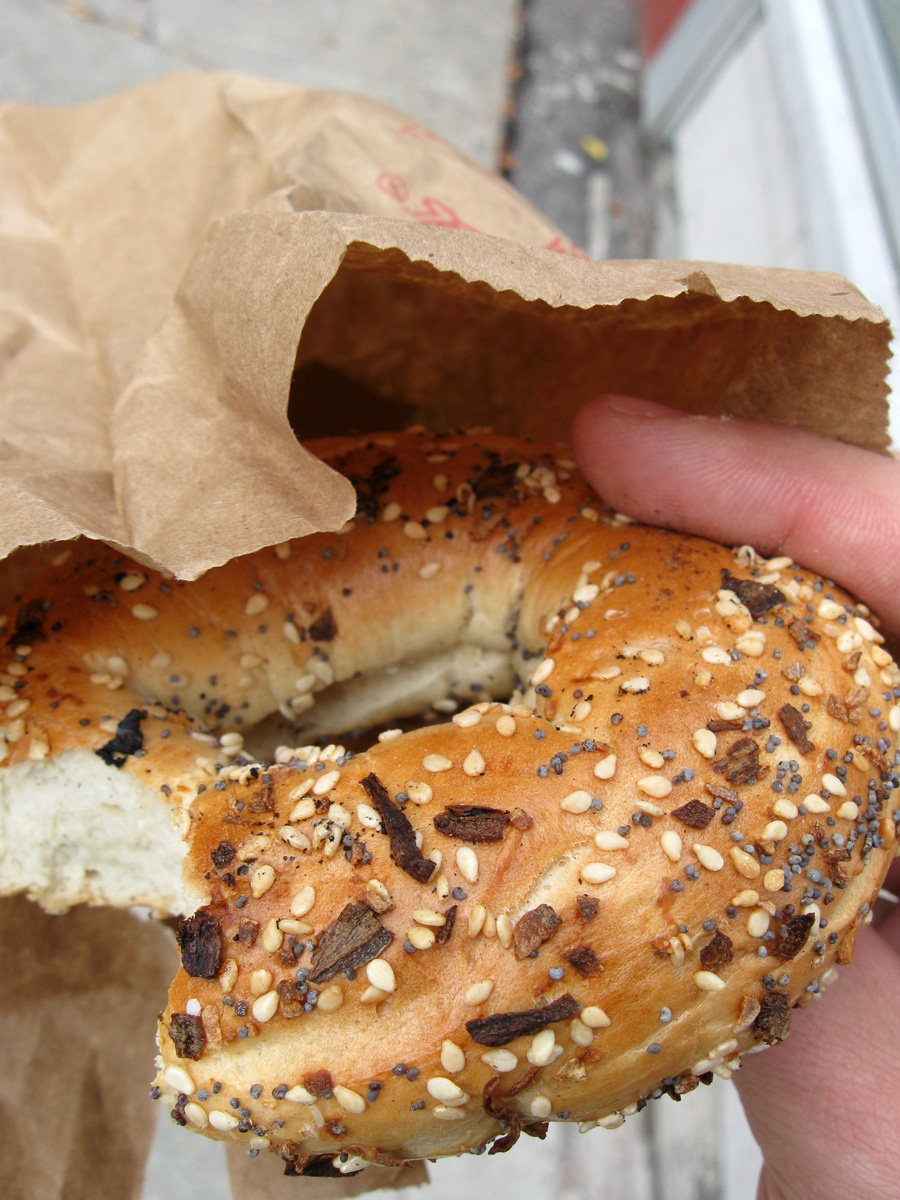 Welcome to Bagel Country. Bagels that actually have taste, mind you. Great concept. This one has little bits of garlic on it.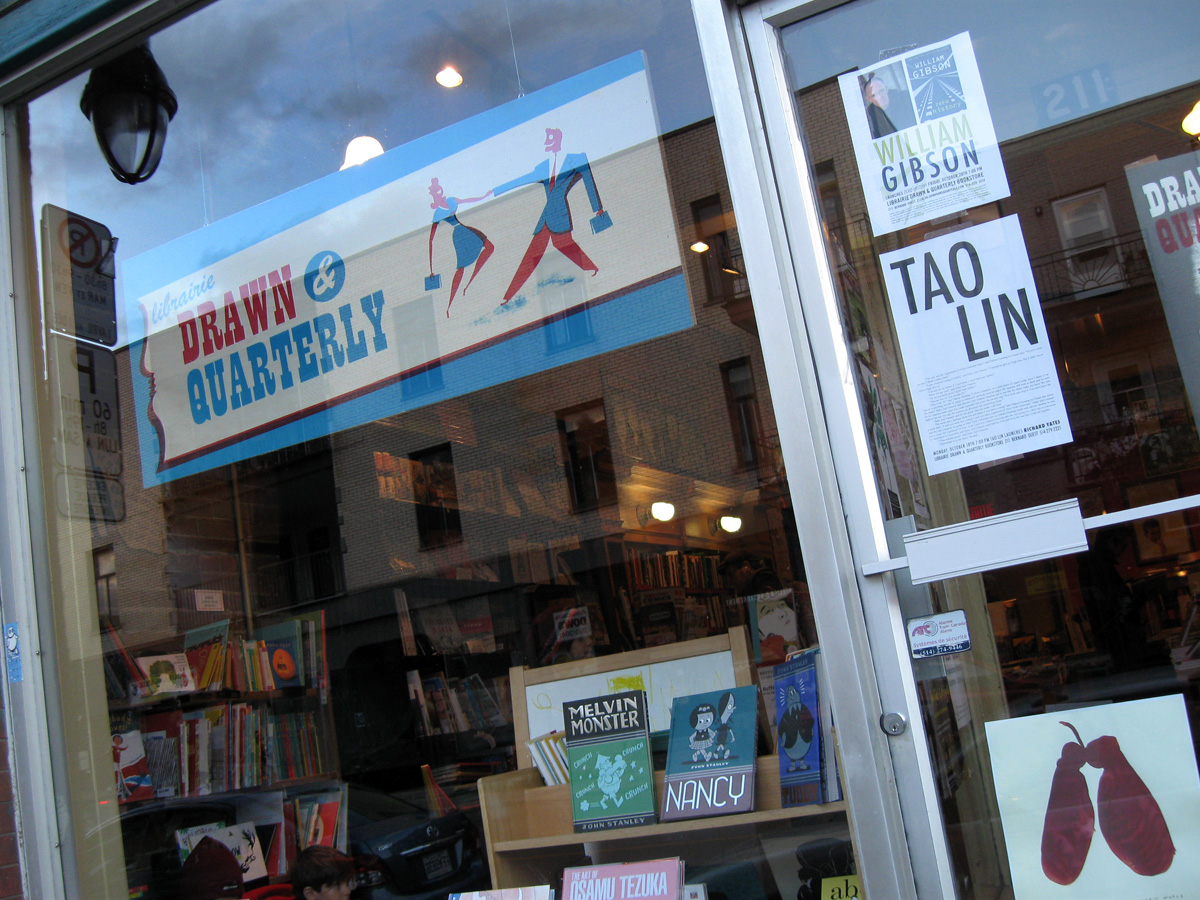 Didn't know that Drawn & Quarterly was located in Montreal until I passed by and went "hey!". Could have spent much more money there than I did. Great place!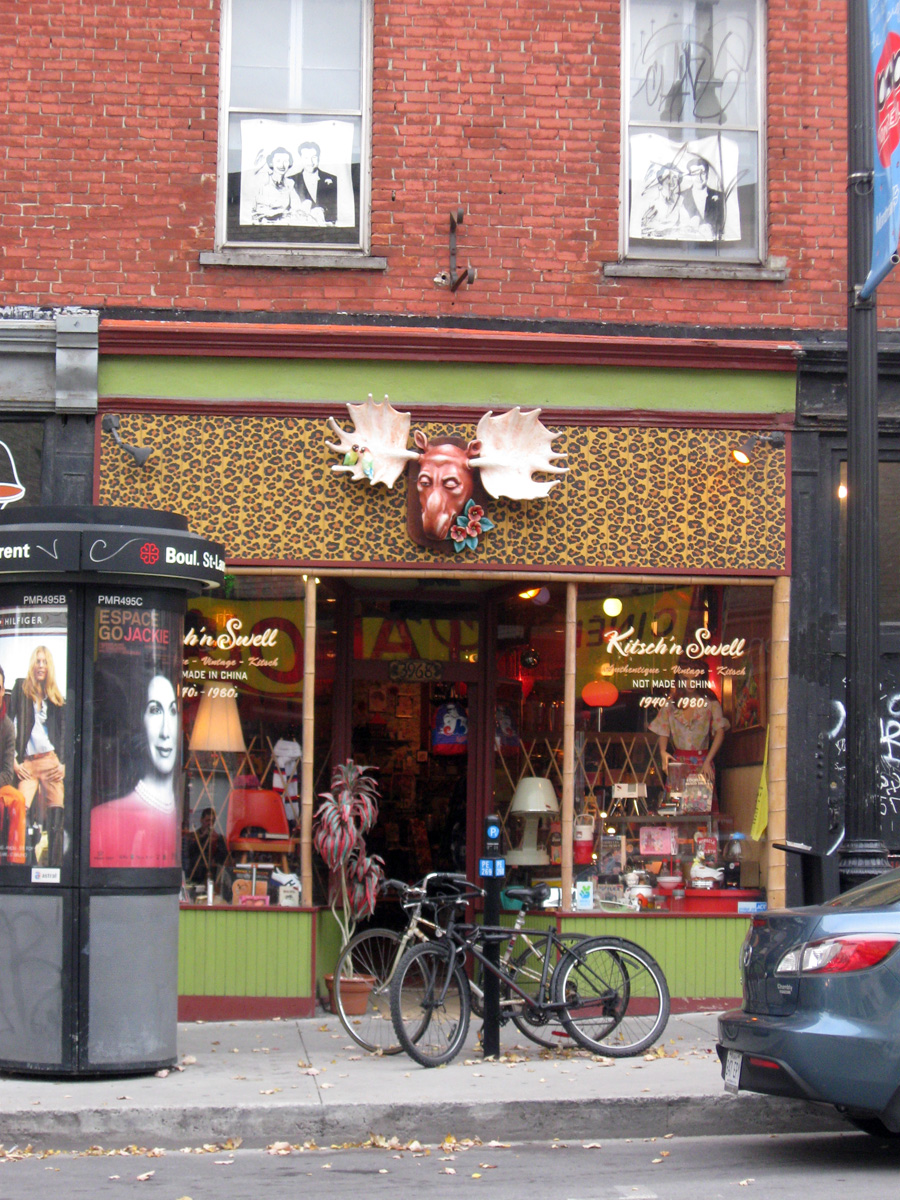 Severely hip kitch shop. With clerk in 50s polka-dot style and thick-rimmed glasses and all.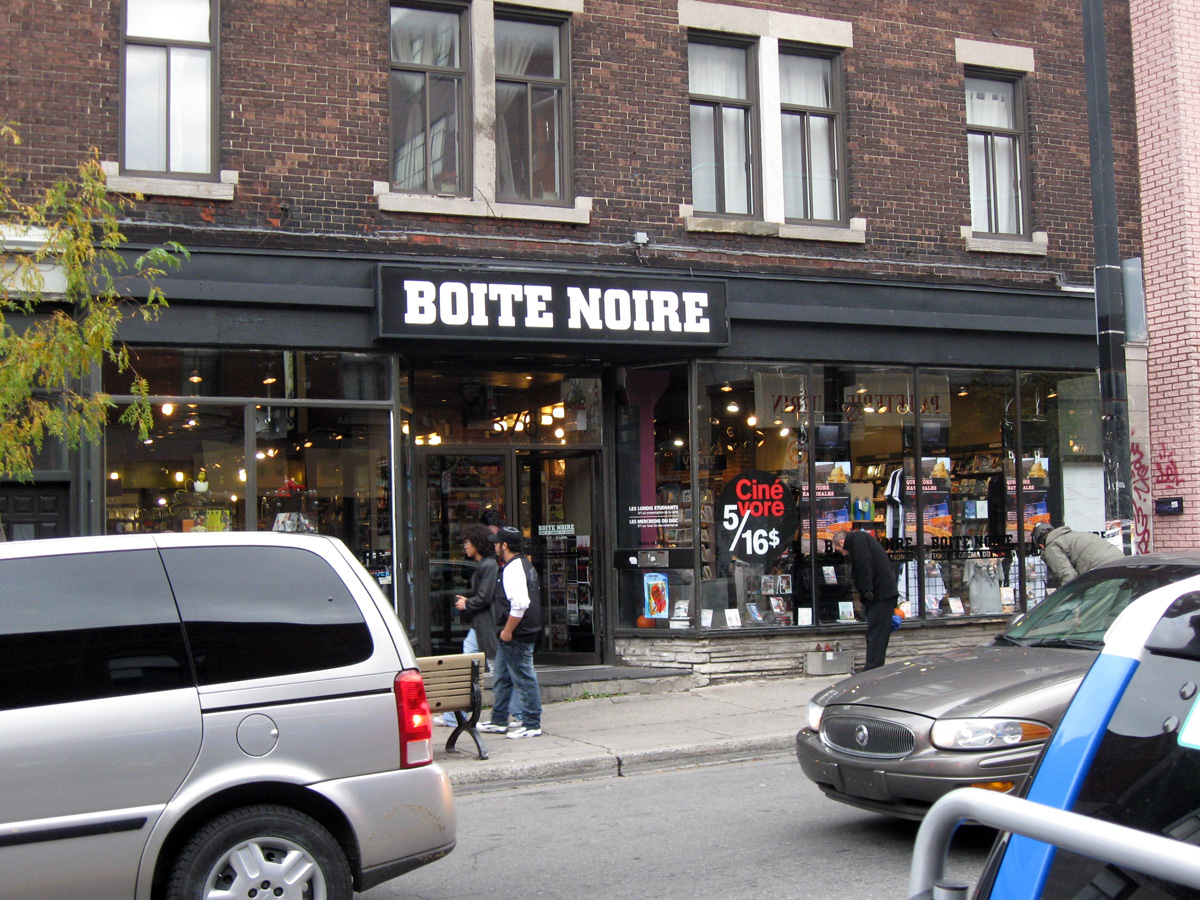 A film buff's paradise - although it's of course region 1 dvds.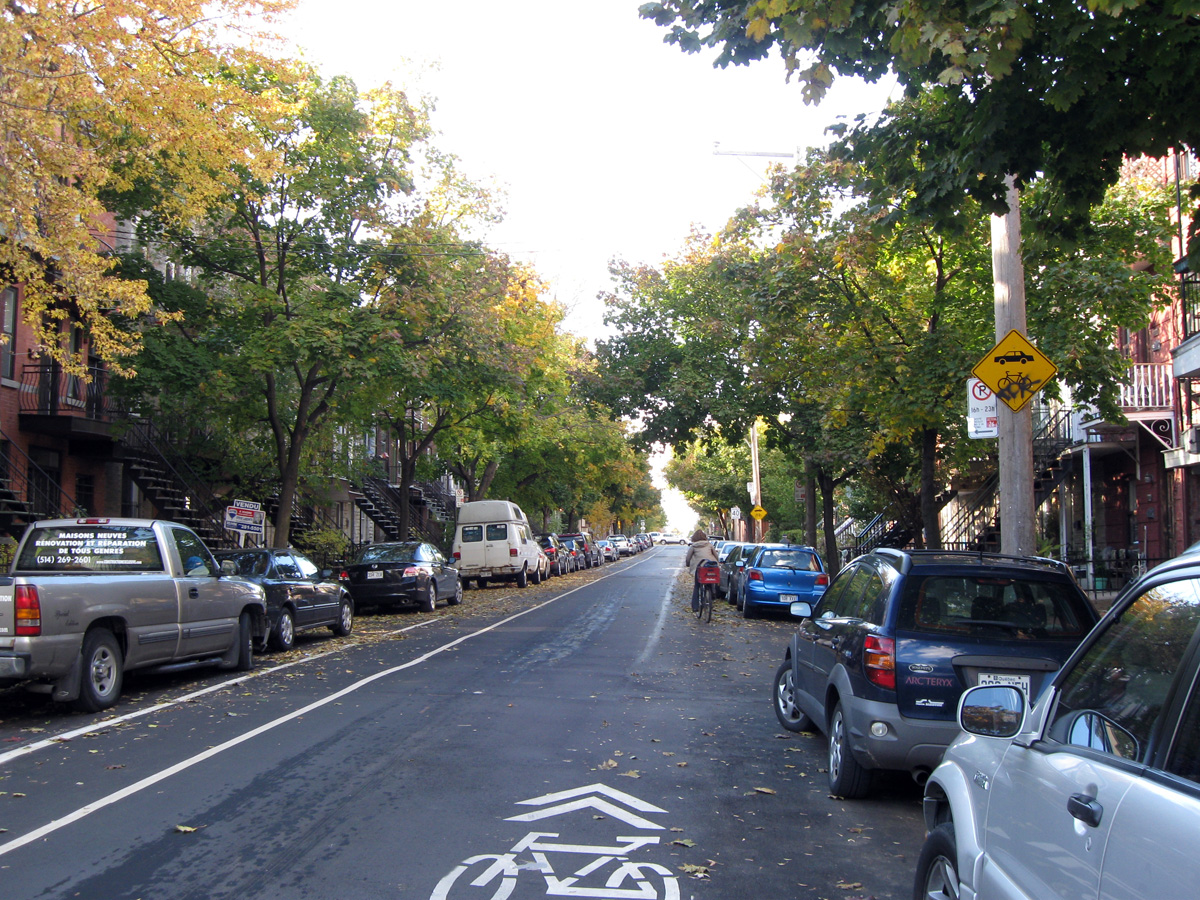 A Montreal street. I like these kinds of houses in this kind of street.

One of the many Montreal locals with big front teeth.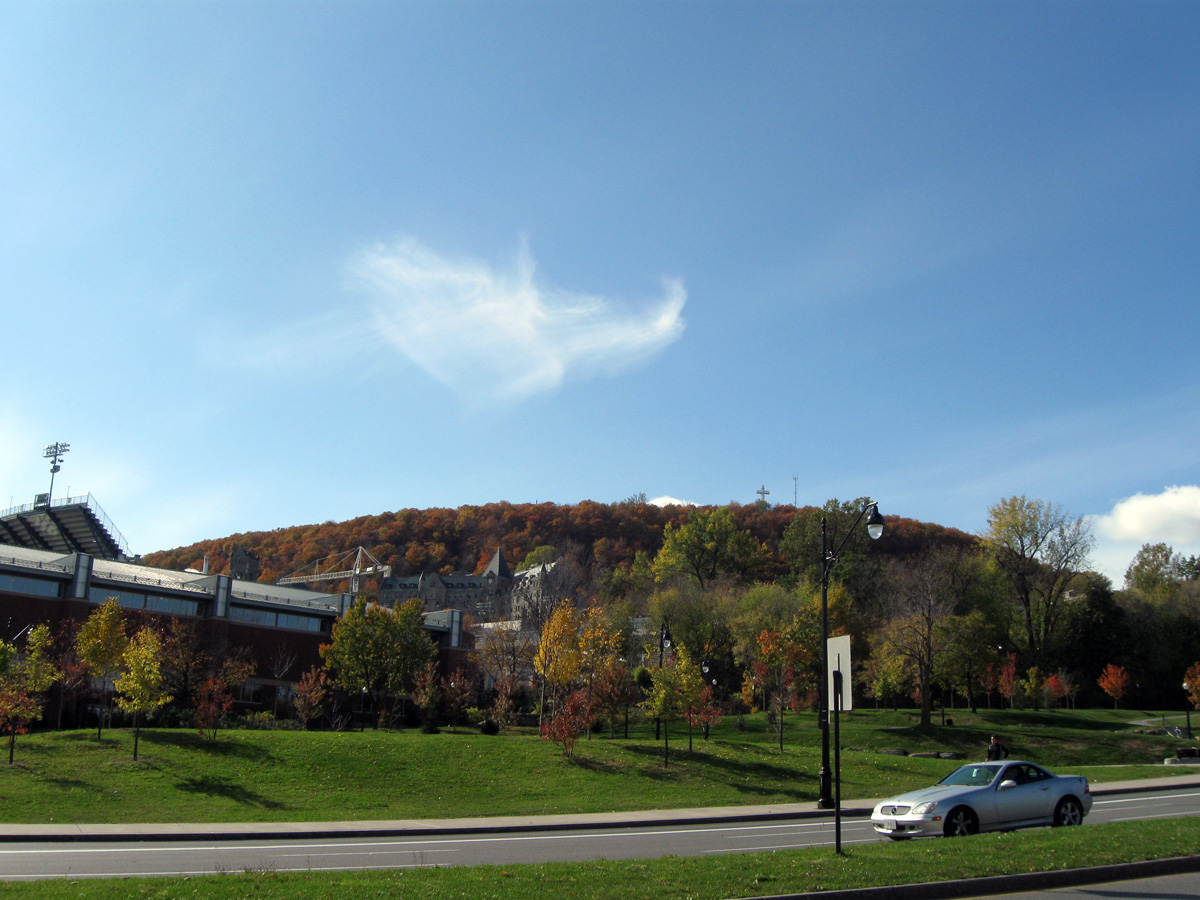 Mont Royal in the middle of town. Nice walk up there.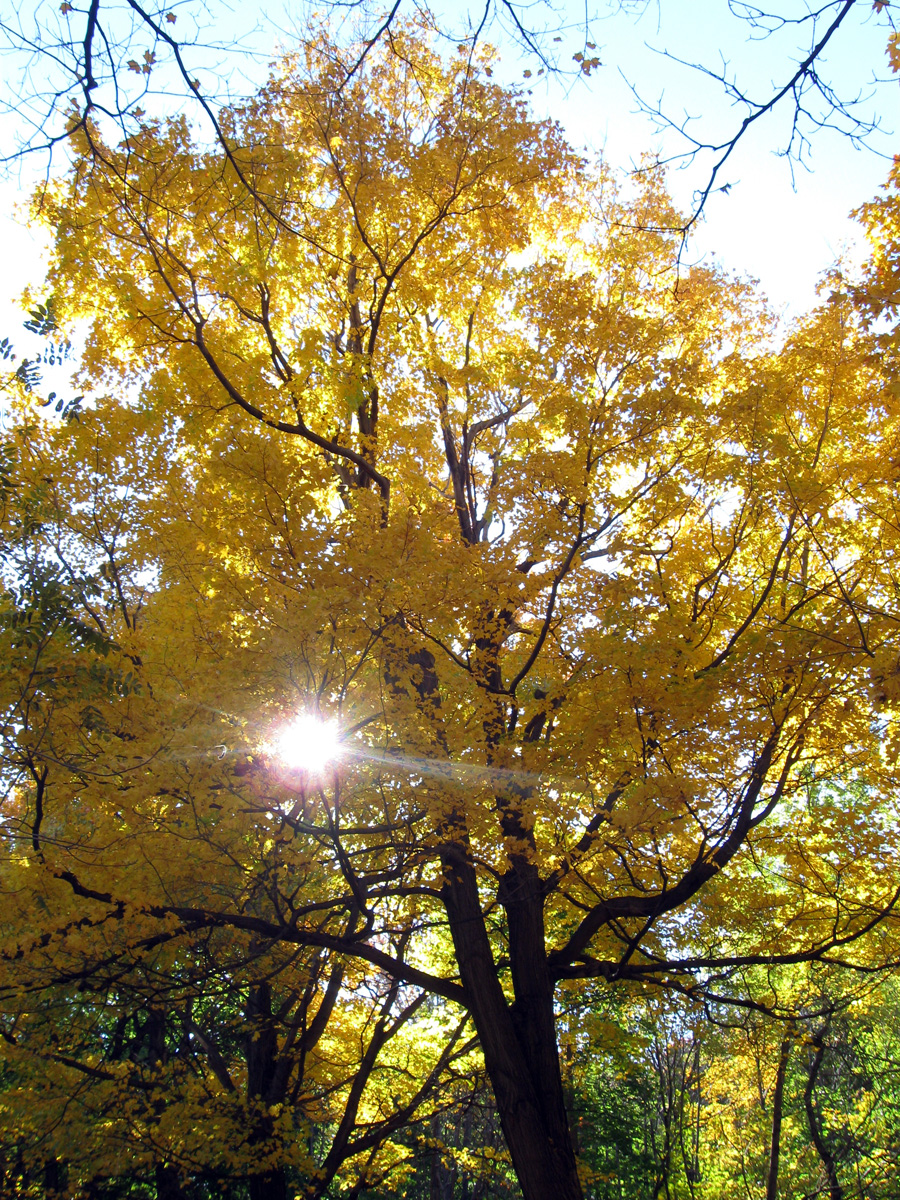 Once again all surroundings in bright Technicolor.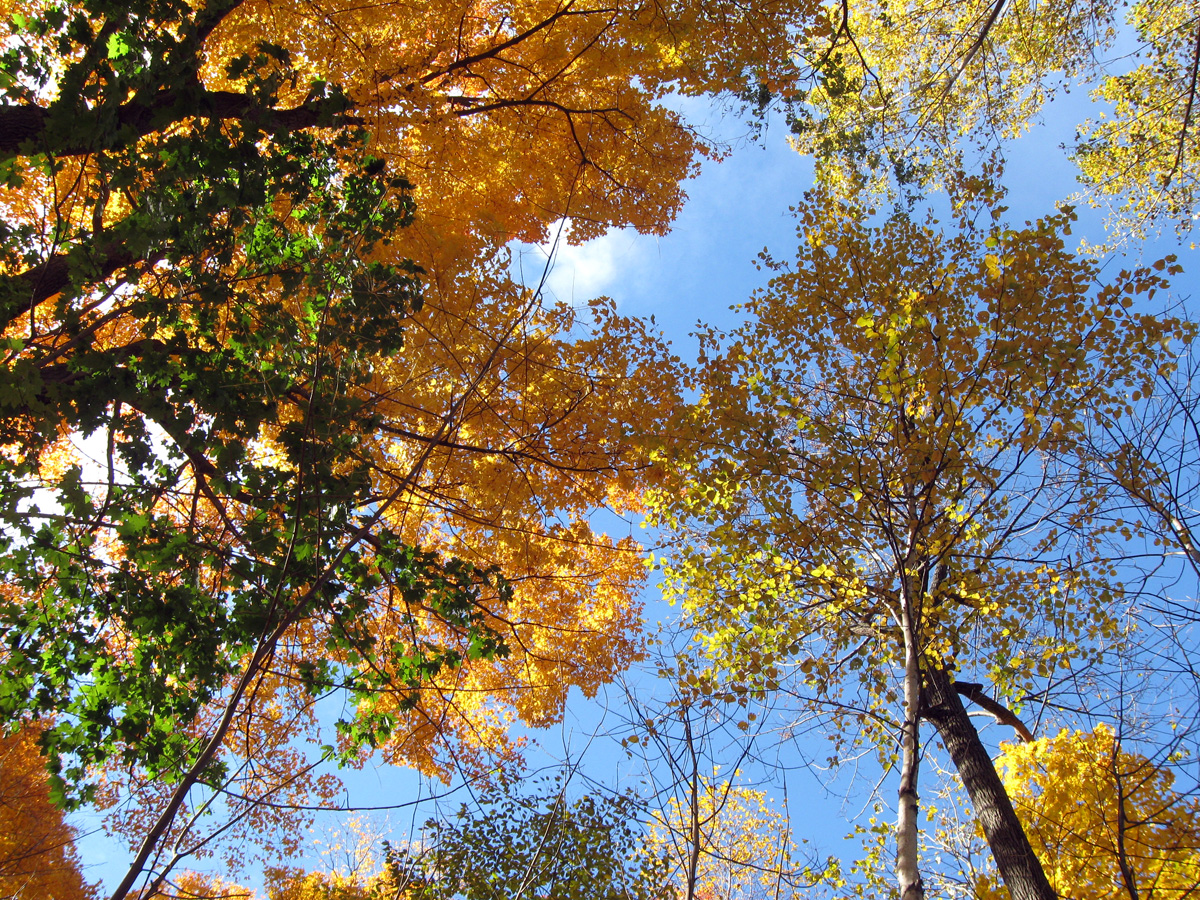 Lovely, innit?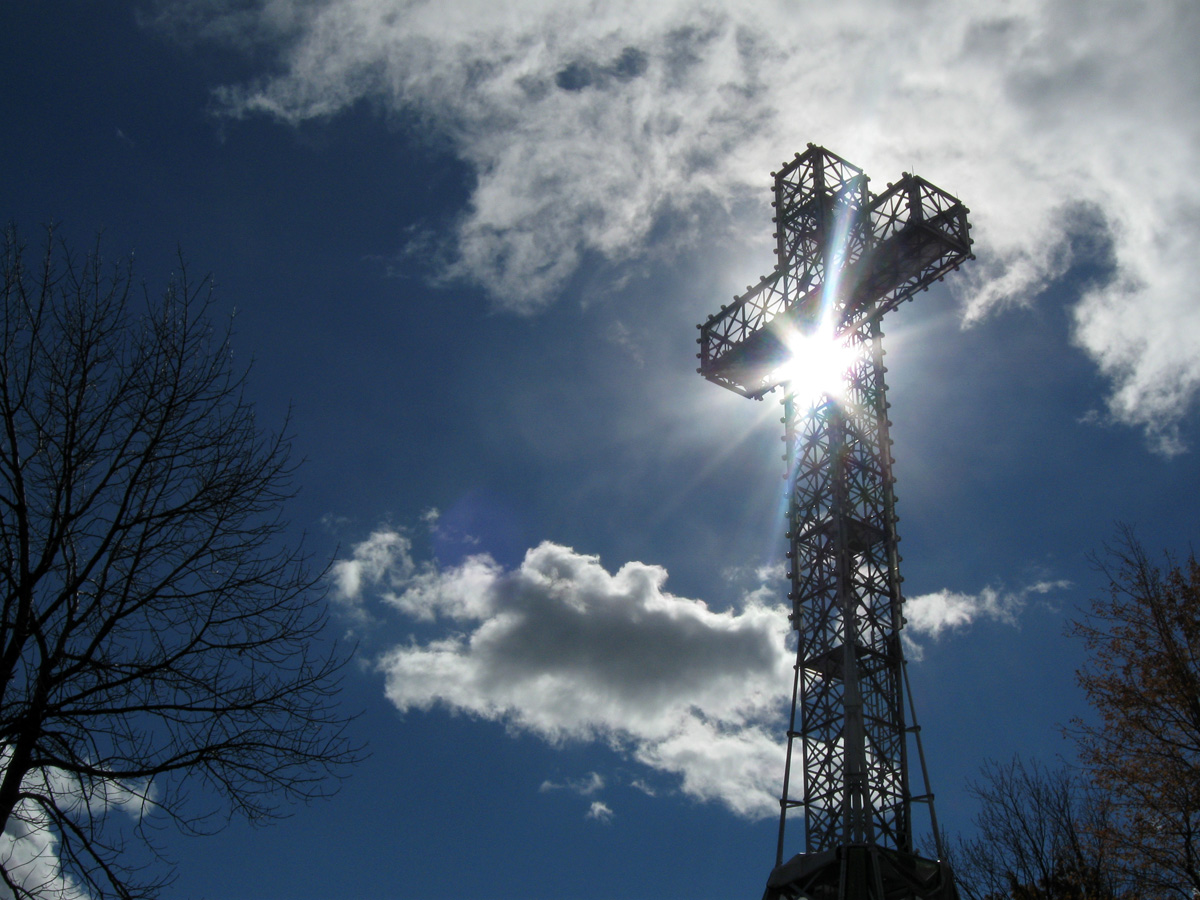 The big cross close to the top - sprinkled with a bit of divinity.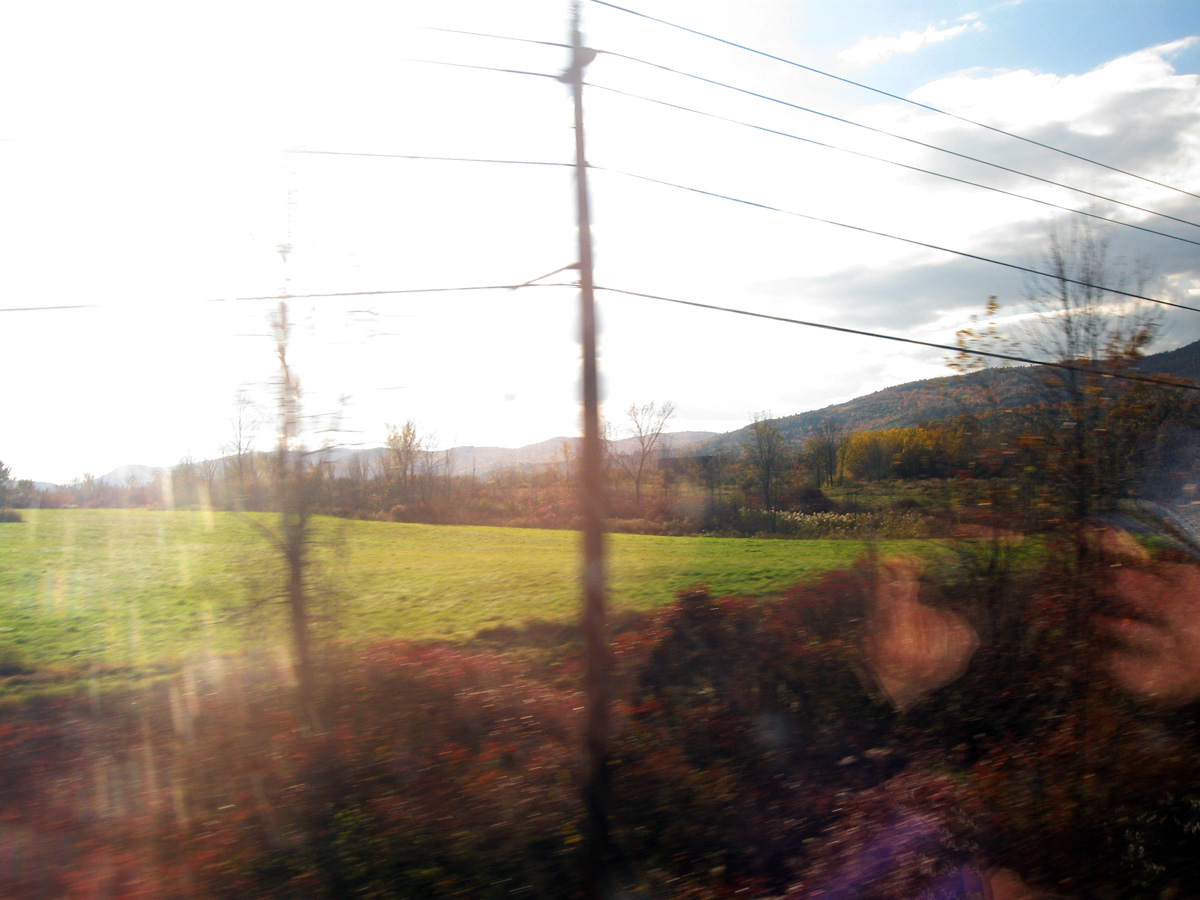 Going back to New York by train.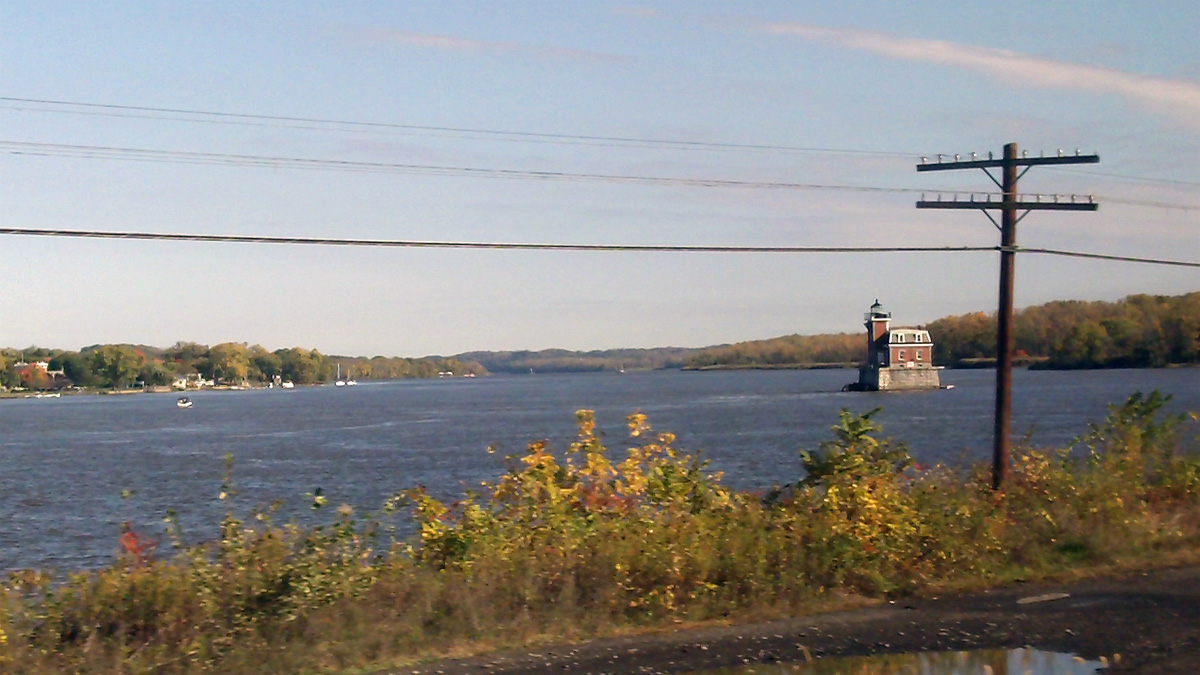 Sing along everyone! "Our house! In the middle of the... stream?"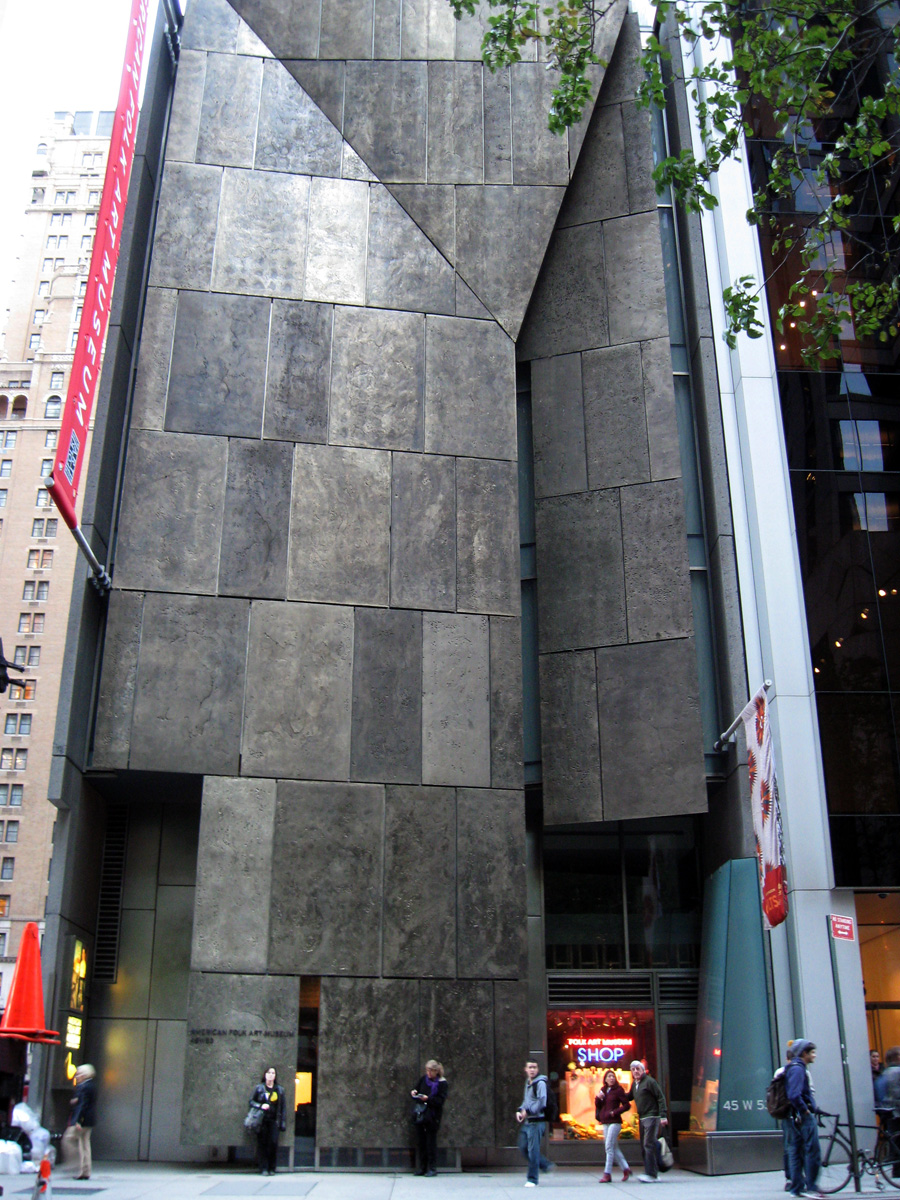 The Folk Art Museum in New York. Quite interesting.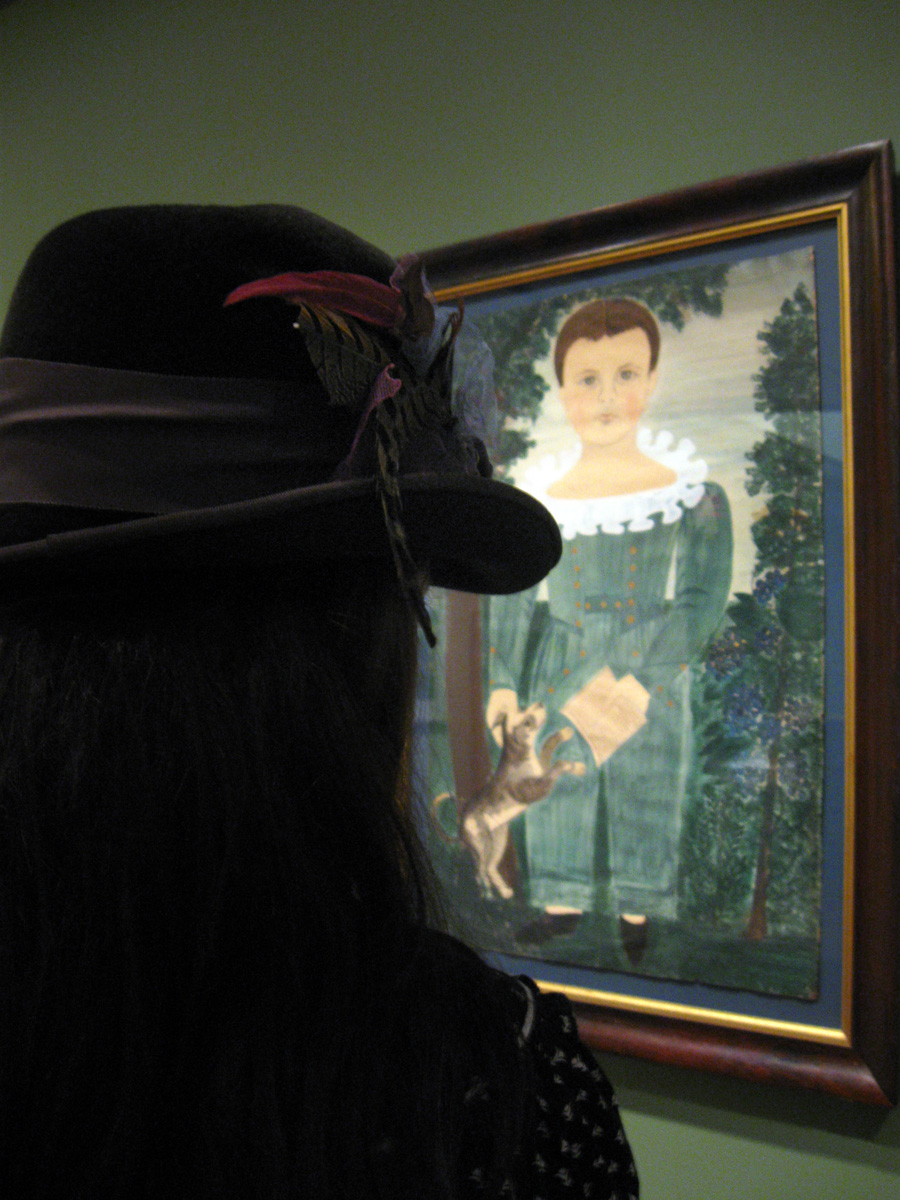 By The People.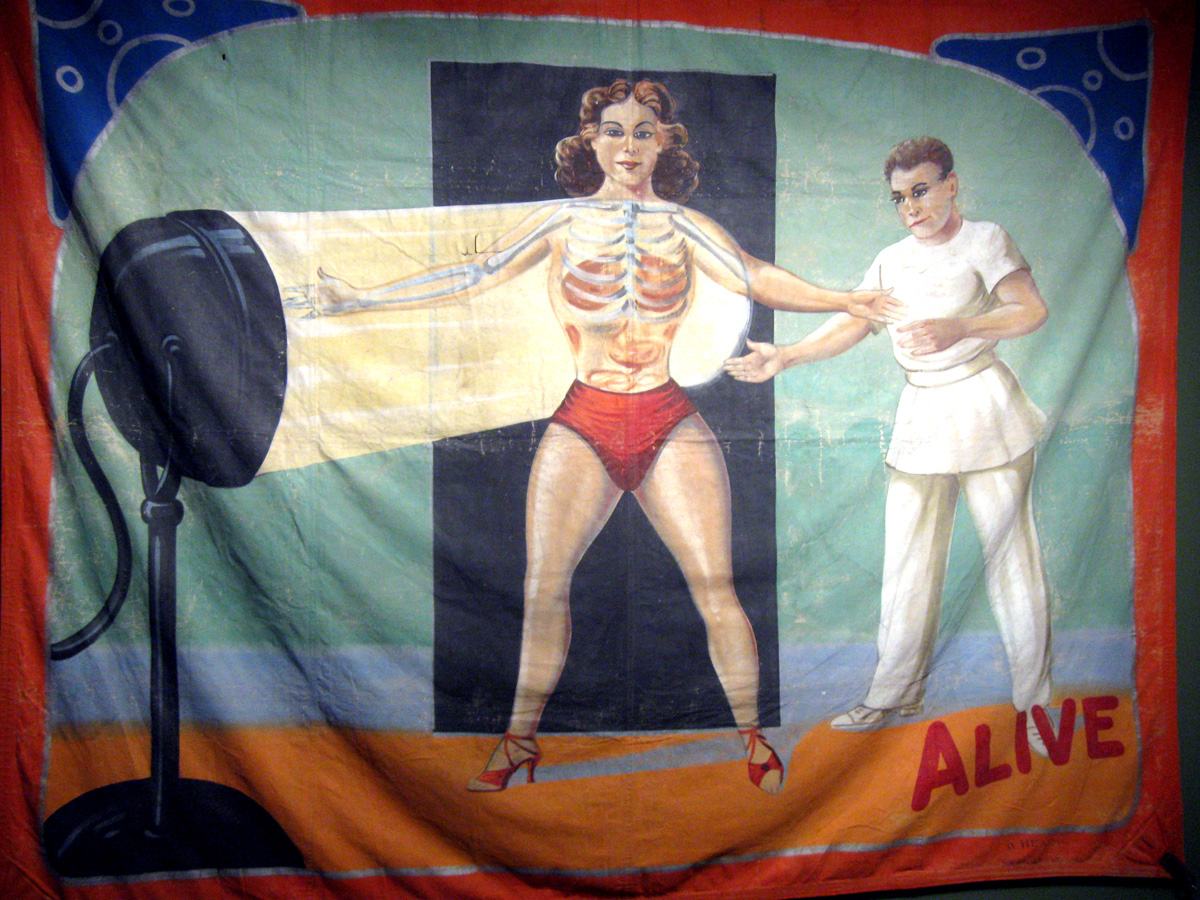 From the old road show, no doubt.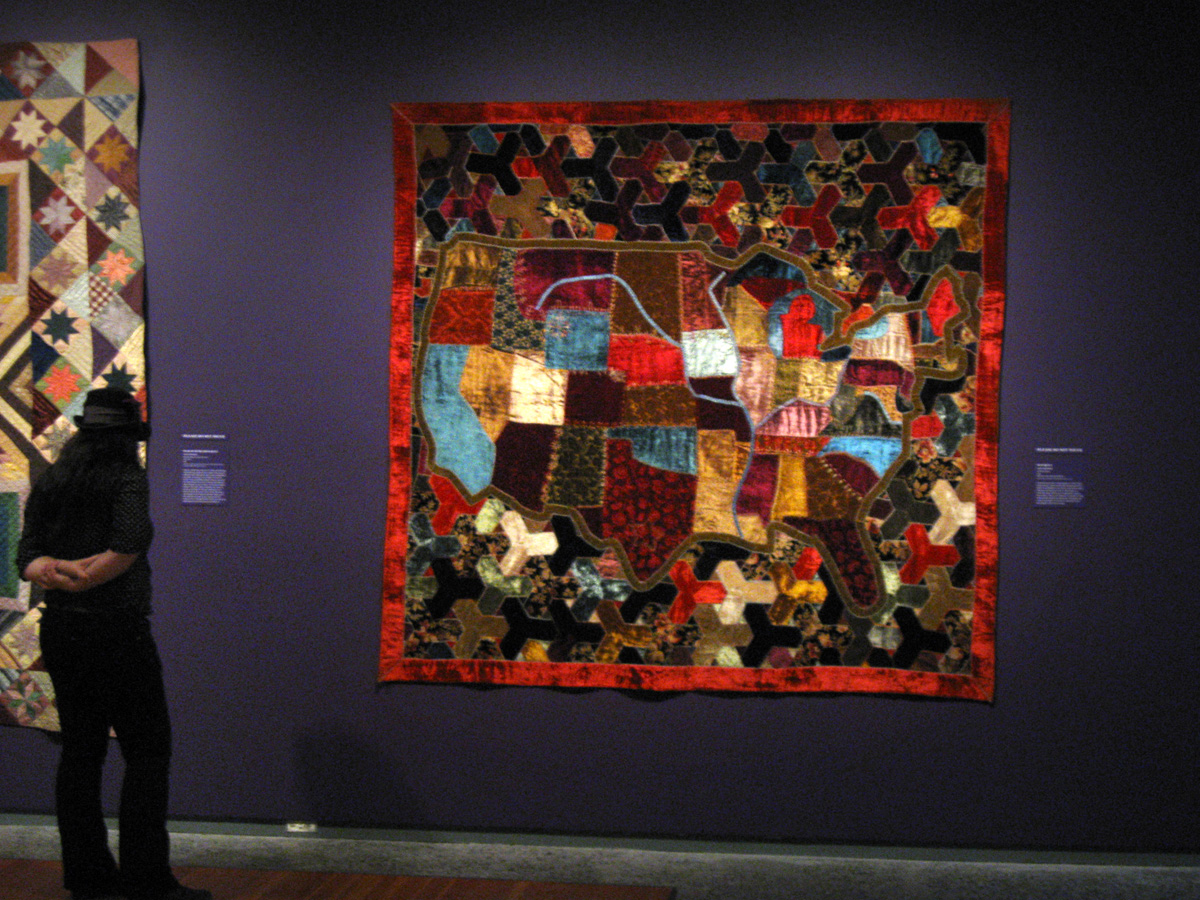 And stitched together.

Cultural exports (or brainwashing or pop culture indoctrination, if you will) makes everything in this land US sound familiar.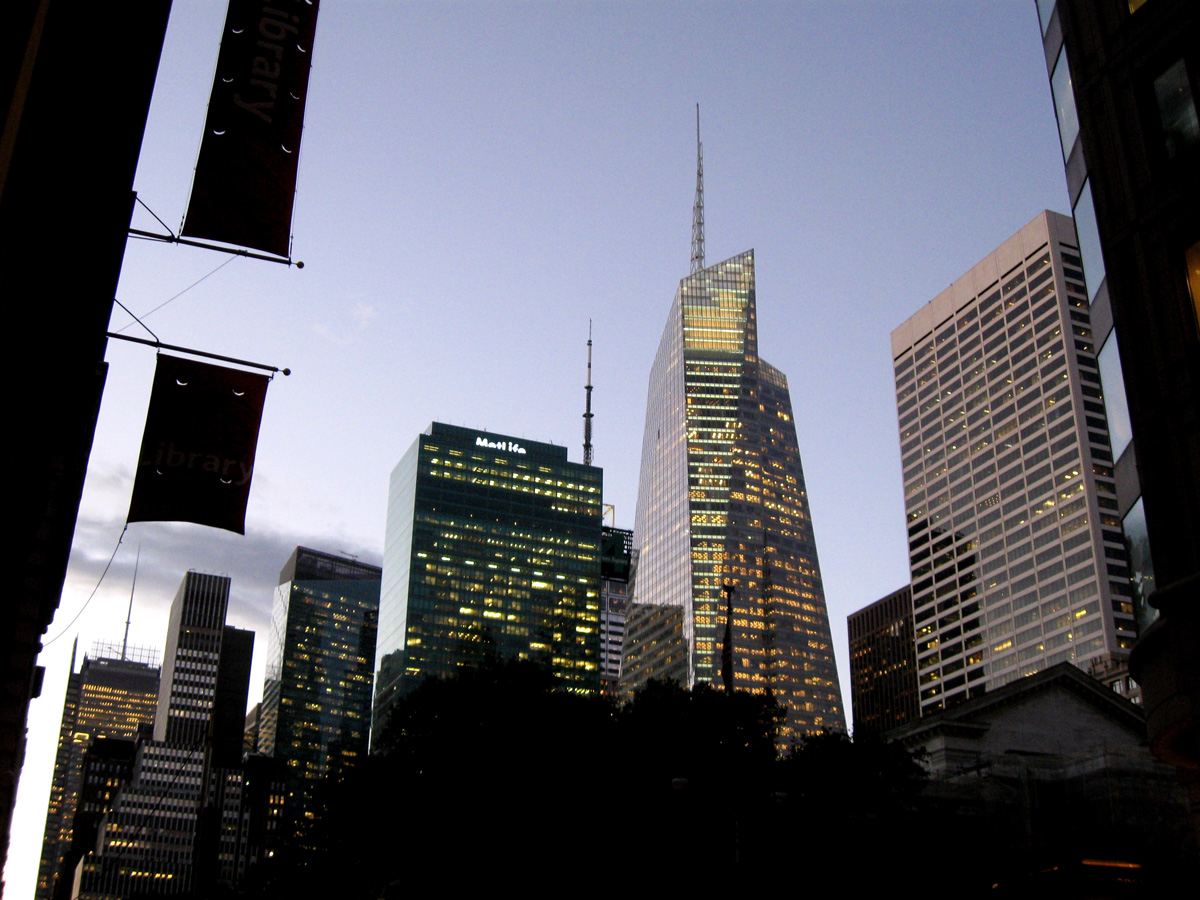 Towers full of money close to The New York Public Library.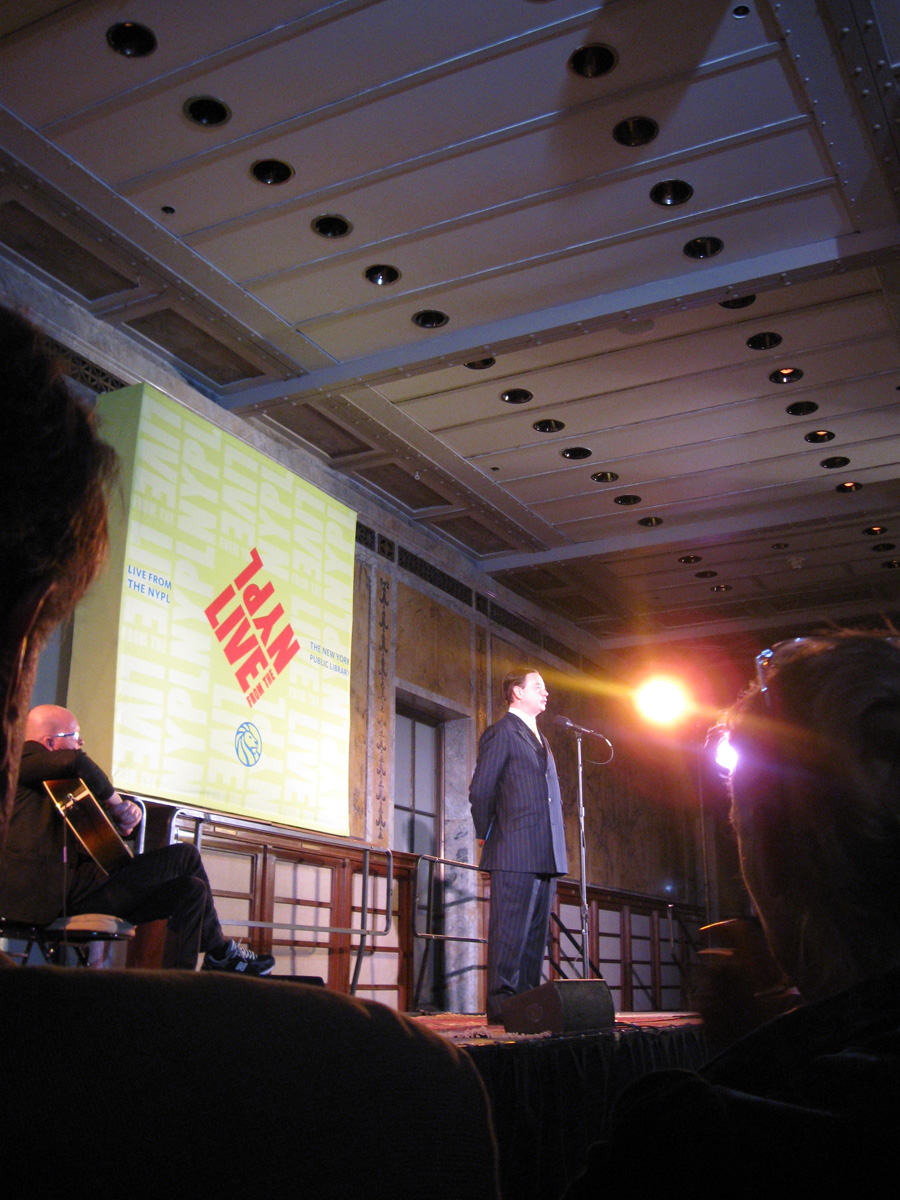 Attending an evening hosted by The Moth. New York's long-running storyteller community. Great storytellers there (because of course they
are in New York!) . Here Pulizer-nominated writer and journalist Andrew Solomon talking about finding artists in Afghanistan. Very moving.


Reverend Al Sharpton talking about the assassination attempt on him many years ago.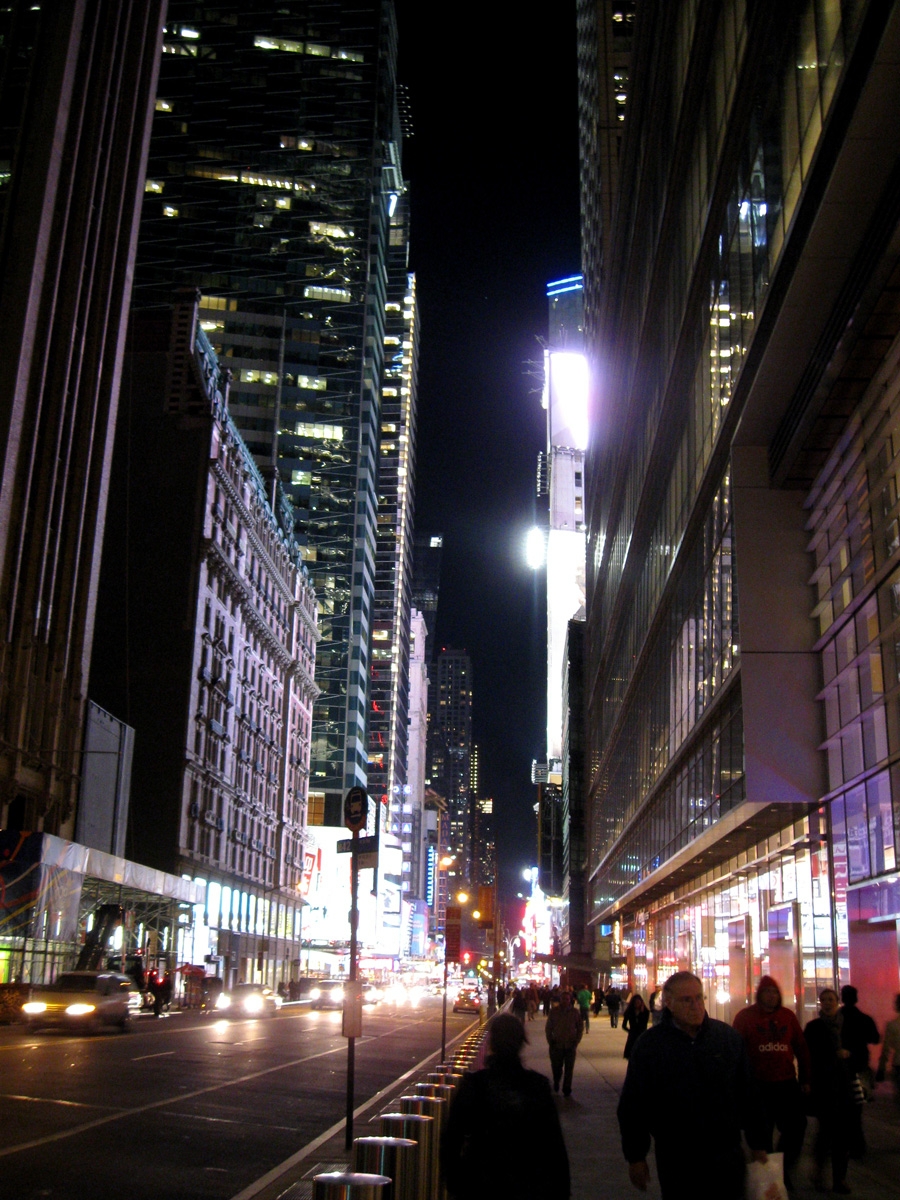 Streets outside the library.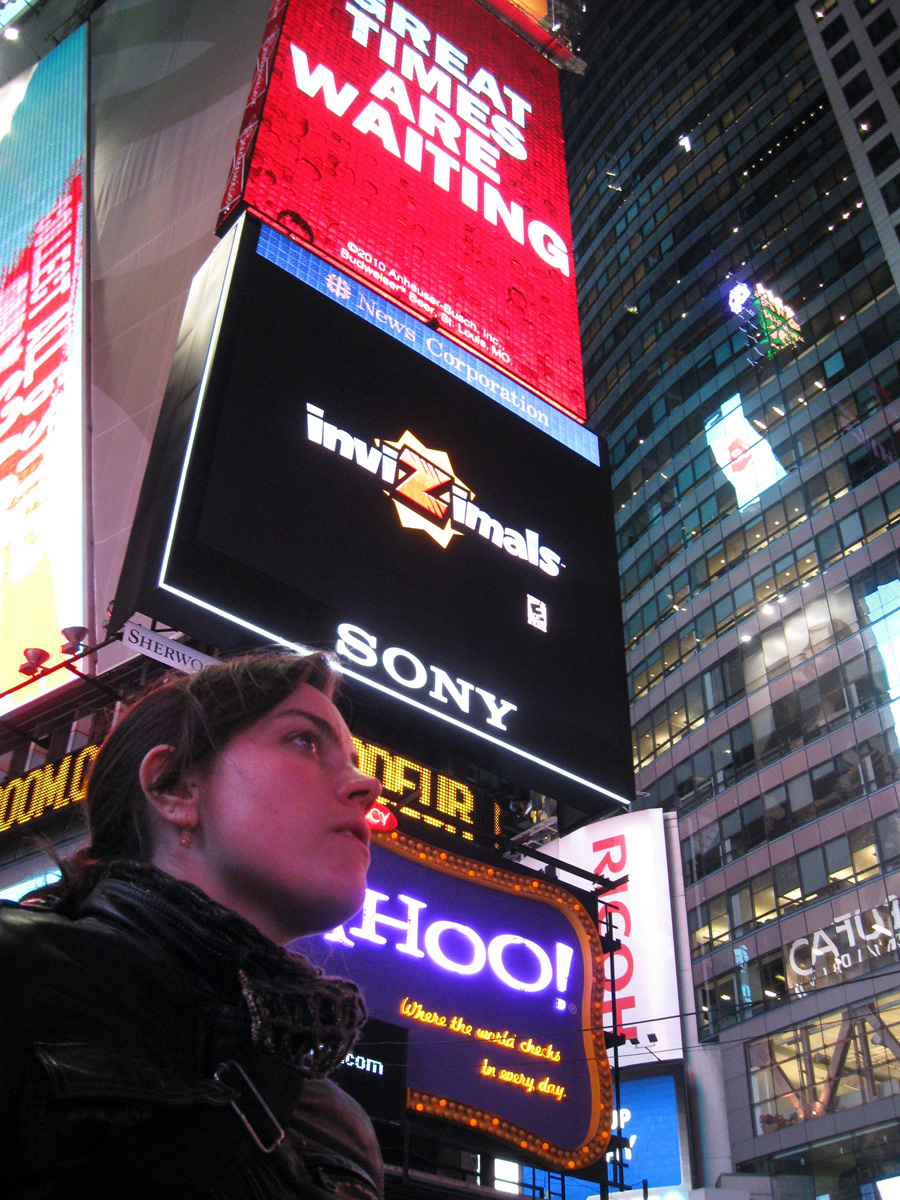 Times Square.

Posing outside the most rocking hotel in the world according to rock'n'roll mythology. Just before it was bought by Holiday Inn, arrrgggh.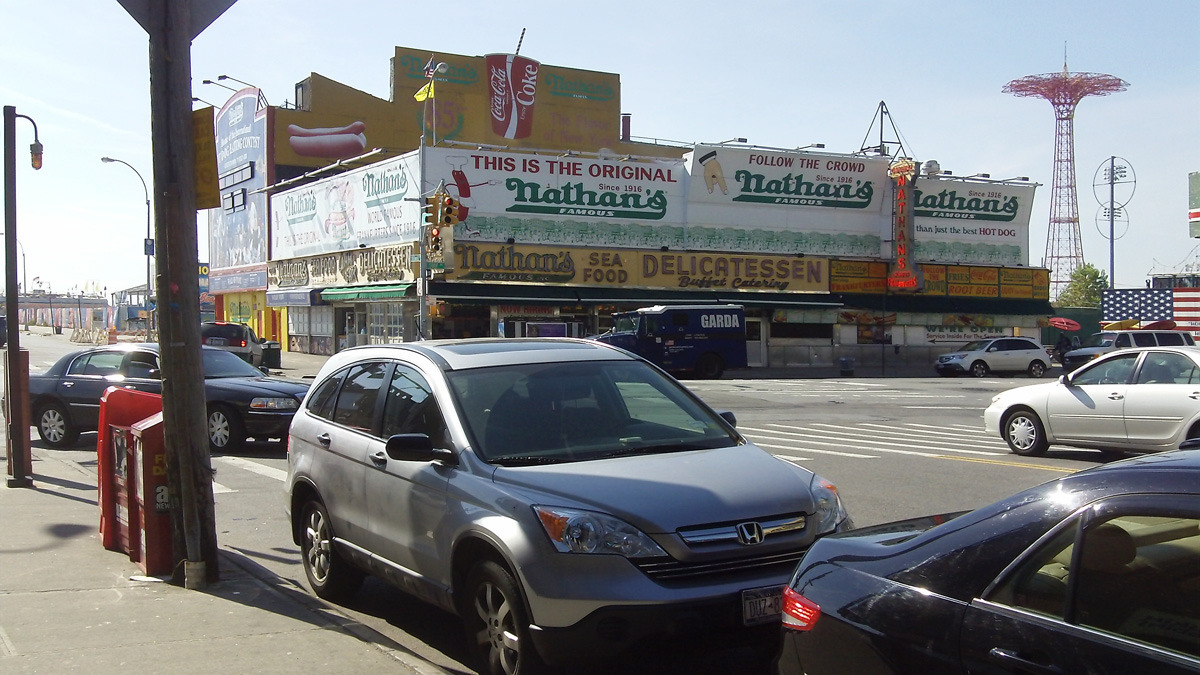 Coney Island and Nathan's - now also part of Patti Smith rock mythology because of "Just Kids".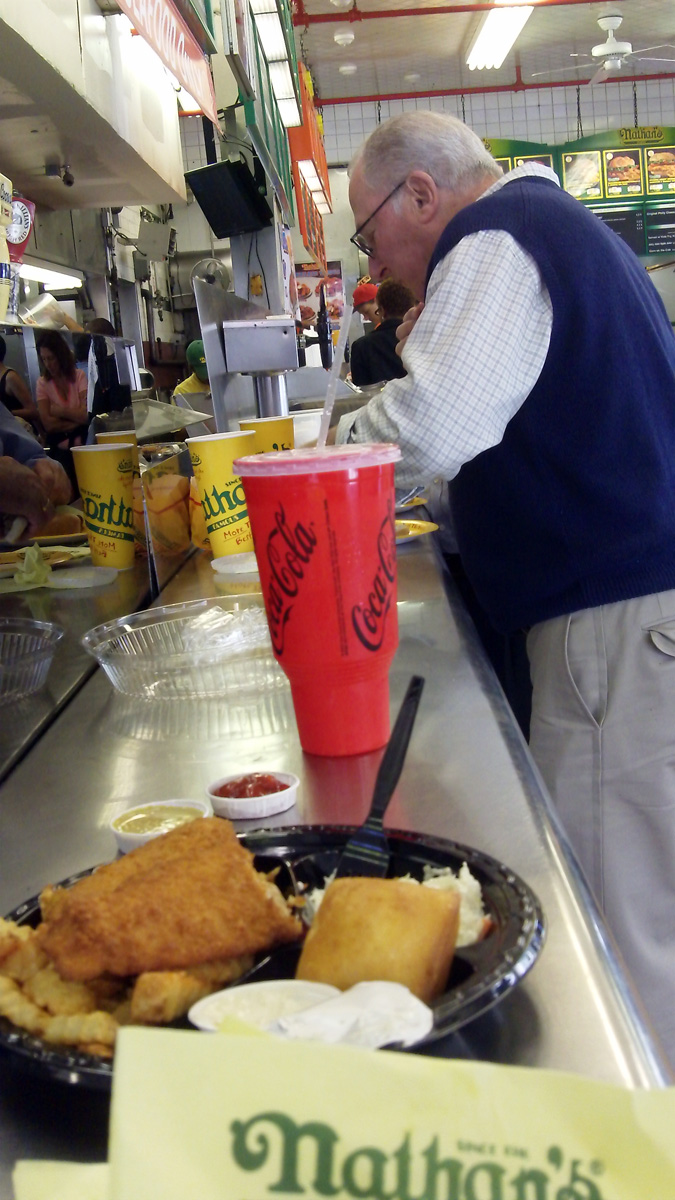 It was alright for fast food. But then again, fast food is just fast food.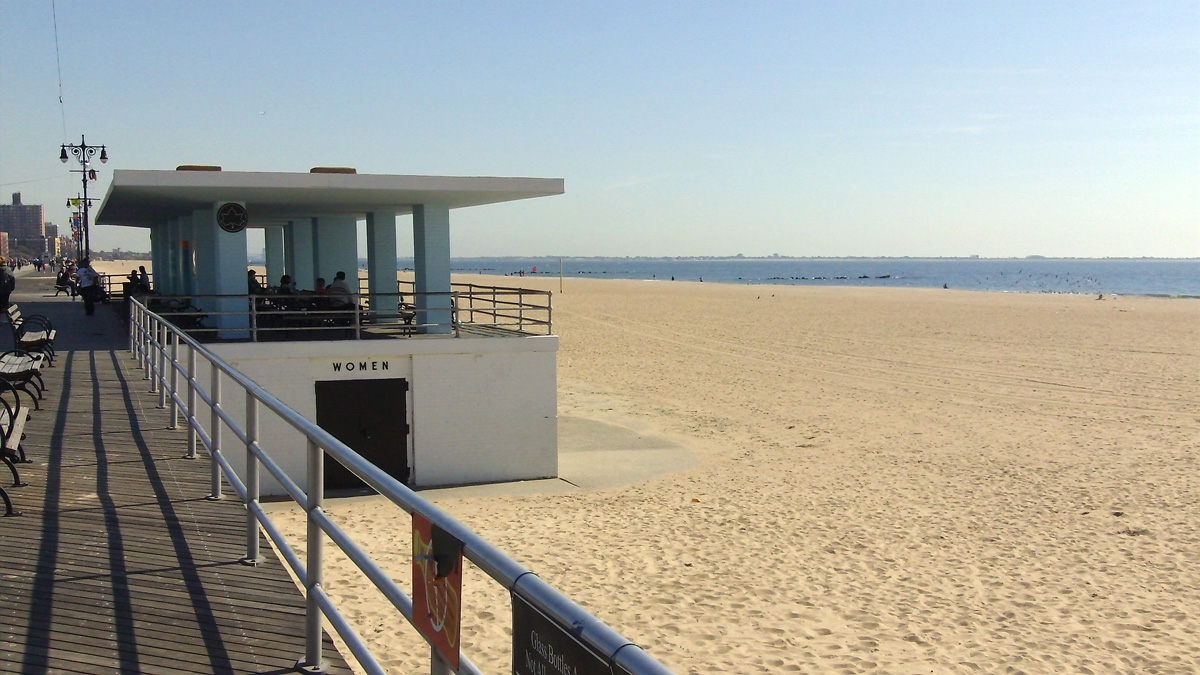 Coney Island, baby!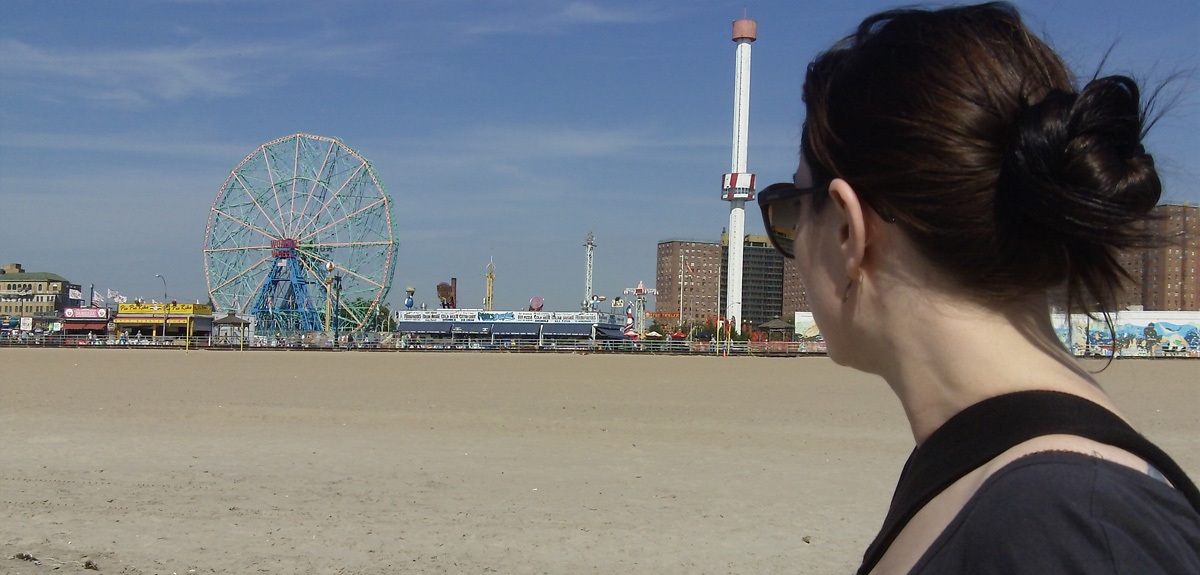 With it's - I guess - iconical ferris wheel. Not much going on in the daytime. And maybe not much at night either these days. But it was nice to get out of the city.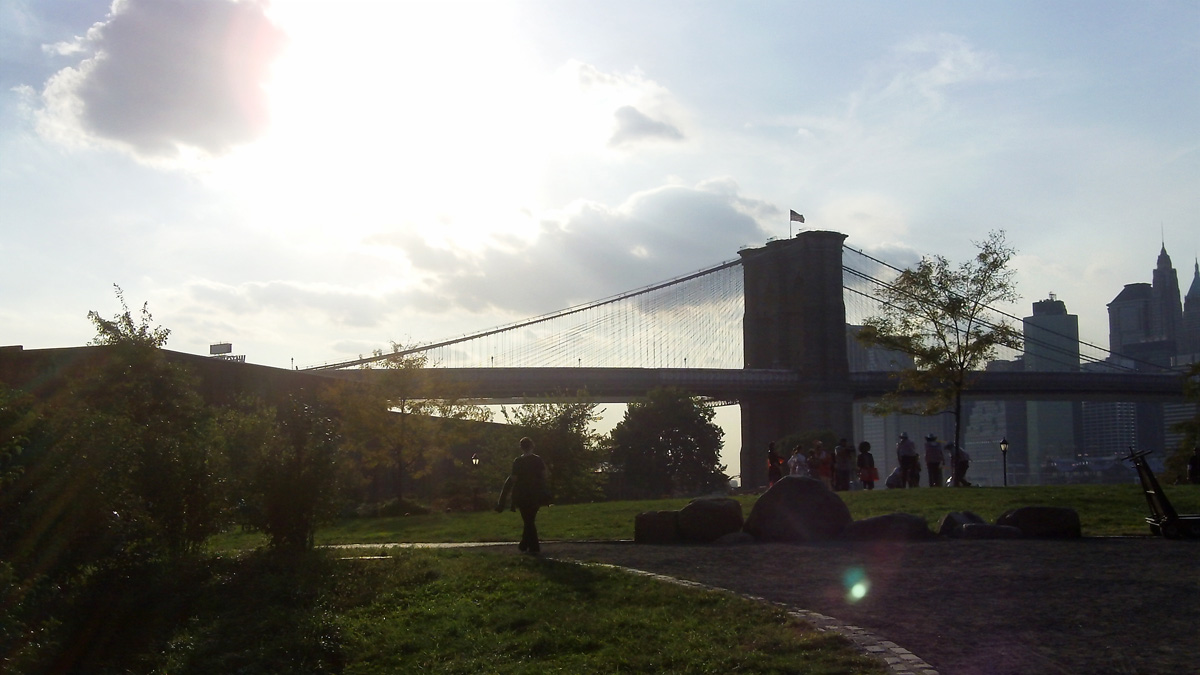 A little park between Brooklyn Bridge...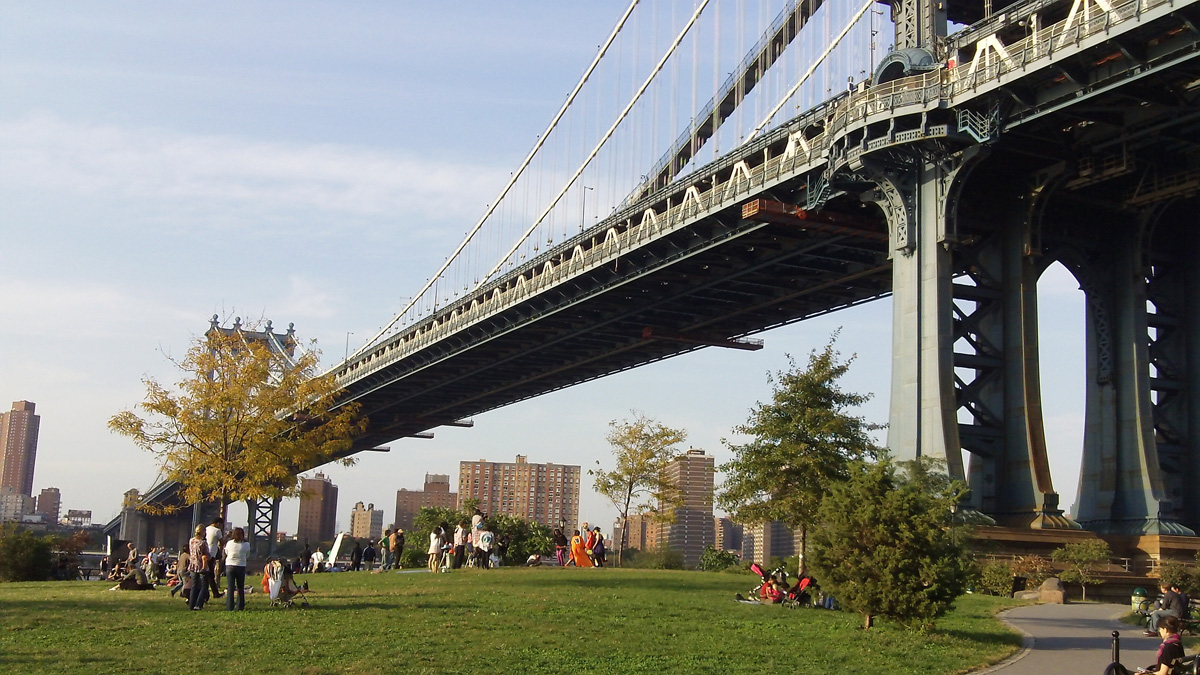 ...and whatsit? Williamsburg Bridge?
Made it to the end? You brave soul!