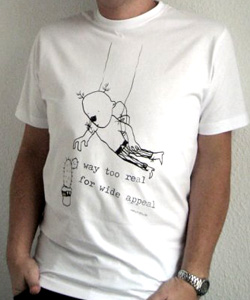 The first merchandise of any kind from SOPA. A t-shirt with the original drawing my Zelda Panda (Marzipan Marzipan) most of which was used for the SOPA CURIOSA cover.
The drawing is flanked by the words "way too real for wide appeal" and a smaller website address "www.sopa.dk". Both in old school typewriter lettering (not fake computer font).
The size of the shirts is a bit large.