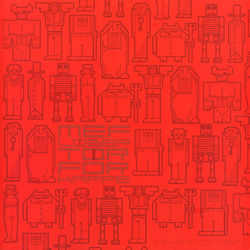 The tale of when Mef ran out of coffee. And who is Mef, you might ask? Well, add a bit of "isto" and you might get a clue about his origins. In case the horns don't give him away. In this awkwardly funny and lovely illustrated book he teams up with the angel Florian.
This book is brought to you by Gymnoten who also published A.K. Hansn's "Mallens Nat". This is the first printing of only a 100 copies. Don't wait for too long if you want one.

Here are two examples of the book's illustrations... click to view larger.





Gymnoten's MySpace
DISTRO009

Henrik Vagner & Jakob Oksbjerg
Mef løber tør for kaffe
Book. 56 pages. Illustrated. In Danish.
Published by Gymnoten in May, 2008.

Price 90 dkk / 12 euro (SOLD OUT)