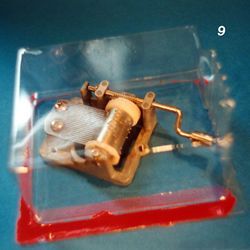 An EP of 9's songs from before he put together his SOPA album. Socalled "digital campfire songs". As with the album you get soothing electronic arrangements with that 9 pop twist and Marco Brosolo's distinctive sung/spoken vocals. One song from this EP, "Lullaby", is also on the "Eponymous" album, but in a different version. The rest of the songs are totally unique to this cd.
DISTRO005

9
s/t

Total time 23:13

Price 65 dkk / 9 euro

01. Just
02. Common Ride
03. Drum Dream
04. I Wonder
05. KMF
06. Lullaby (download mp3)

All songs composed, performed and produced by Marco Brosolo.