::::::::::::::: SOUND OF PERPETUAL ASTONISHMENT :::::::::::::::
Hi!
Welcome to the 47th SOPA newsletter! Exciting new music videos. Three of them! And live shows! And more!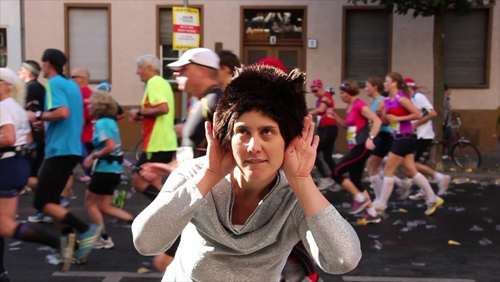 CONTENT:
SISTER CHAIN & BROTHER JOHN LIVE TONIGHT IN HANNOVER
THREE NEW SOPA MUSIC VIDEOS
A.K. HANSN LIVE SHOWS
AGATA & ME XMAS SHOW
MARZIPAN MARZIPAN'S 10TH RADIO SHOW
A.K. HANSN PUBLISHES COMIC BOOK
SOPA ACTS NOW BOOKING FOR 2013
FRIENDS HAVING FUN


SISTER CHAIN & BROTHER JOHN LIVE TONIGHT IN HANNOVER
Before we gone on with all the other news just a quick mention that Sister Chain & Brother John are playing tonight in Hannover. This they do together with In Laudanum at the Kulturpalast.
Facebook event:
http://www.facebook.com/events/357943640954817

THREE NEW SOPA MUSIC VIDEOS
It's not even christmas yet, nevertheless we have three brand new videos for you.
MARZIPAN MARZIPAN & RESIDENT TOURIST: WATCHING THE WHEELS
Marzipan Marzipan and Resident Tourist had a little fun at the Berlin Marathon in late September. Here they filmed a video for their John Lennon cover song "Watching The Wheels" - among all the thousands of runners! The video was shot by Lars Kjær Dideriksen.
SISTER CHAIN & BROTHER JOHN: SATAN SAID
On the same Berlin trip Lars Kjær Dideriksen also shot the video for "Satan Said" by everyone's favourite Victorian glam rockers. It involved fire and darkness. Just the right ingredients for a song about you-know-who.
A.K. HANSN - MELLEM TO ELSTOLE
And finally, we have the brand spankin' new video from A.K. Hansn. "Mellem To Elstole" is taken from the coming album "Heroicus Interuptus" and it was made by Emil Brahe. He also made previous videos for A.K. Hansn (on SOPA's YouTube channel) as well as for Singvogel.
Watch it on YouTube:
http://www.youtube.com/watch?v=lxqppfnROJI
If you feel like your christmas days are getting all to cute and cuddley there's nothing that helps like a dose of "garage disco". A.K. Hansn & The Valley of Fear continue their current Danish tour with two shows:
December 5th at Café Paradis in Aarhus, Denmark.
December 6th at Transformator (Aalborg Theater) in Aalborg, Denmark.
Agata & Me will host a presumably well cozy evening in their hometown of Aarhus on December 8th. This will be at Spanien 19C and with a surprise support act as well as panettone and glögg. See?! Wellll cozy! :-)

MARZIPAN MARZIPAN'S 10TH RADIO SHOW
Marzipan Marzipan a.k.a. Zelda Panda has now made 10 "Music For My Saguaro" radio shows. The latest one was about ghosts (not that long after Halloween, you see). We love this radio show so much that we don't mind mentioning it again and say happy anniversary with the 10th! ;-)

A.K. HANSN PUBLISHES COMIC BOOK
A.K. Hansn and Emil Brahe do not only create music and videos together. Now they have also made a comic book. It's called "Støjkanin" (noisebunny) and is actually released today. To our knowledge this first edition is limited to 50 fine-looking copies. This means that it will probably not be widely available - or on the bestsellerlists, although it should - so if you're interested feel free to contact SOPA and we'll see what we can do. ;-)
SOPA ACTS NOW BOOKING FOR 2013
SOPA is now working on concerts for next year. We plan to have Sister Chain & Brother John tour Scandinavia and elsewhere early in the year, but also A.K. Hansn who is releasing an album soon is of course out and about. Should you or someone you know like to see any of the SOPA acts live in your town please get in touch with us and we will do whatever we can to make it happen. Throwing a few suggested venue names or maybe contacts at us would help, but just regular suggestions are also welcome. Drop us a mail:
sound.of.perpetual.astonishment@gmail.com
Our good friend GOLDEN DISKÓ SHIP is playing a rare concert in Denmark. She hits the capital of Copenhagen on December 3rd at Ideal Bar. Alongside Lotte Rose, who is also playing. If you're in town, don't miss out! She comes with our highest recommendation!