"I know I'm spoiled"... panoramic view of Kugelbahn.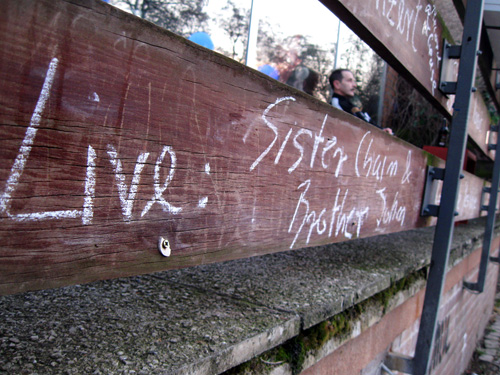 Live tonight!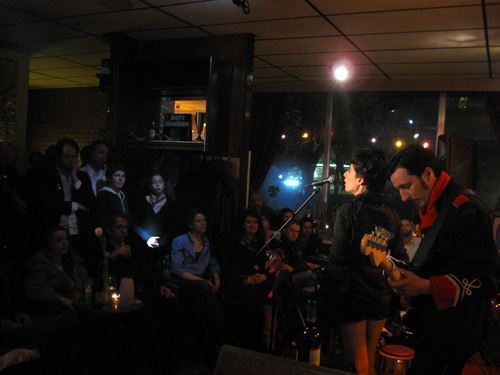 "They call it... The Androgyne Show!!!"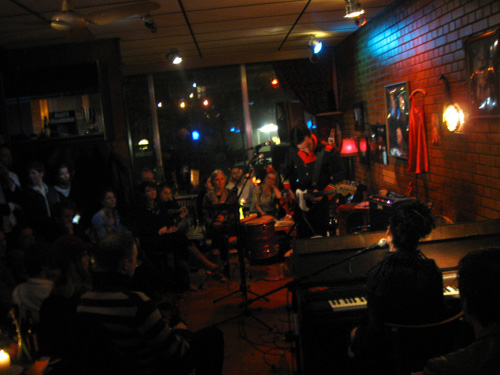 "Too loooong... too bitter!"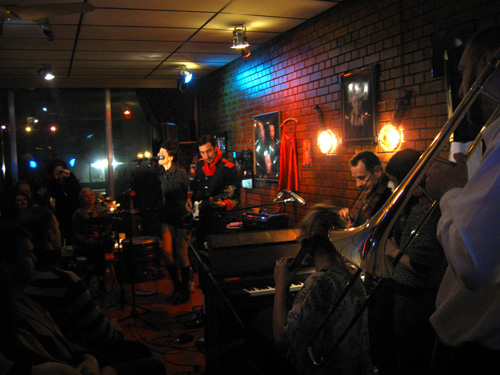 "In a red satin nighty... ah-ah-ah-ah!"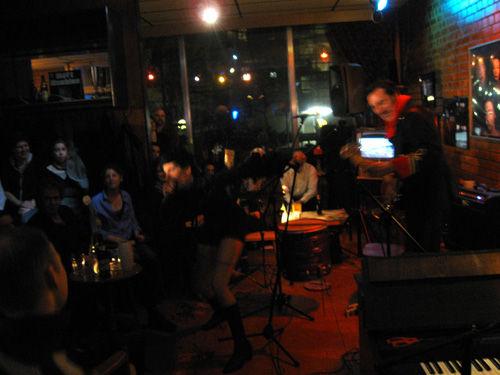 "We're cha-ha-ha-hained!!!"... ending the evening
with a kick in the teeth courtesy of Pixies.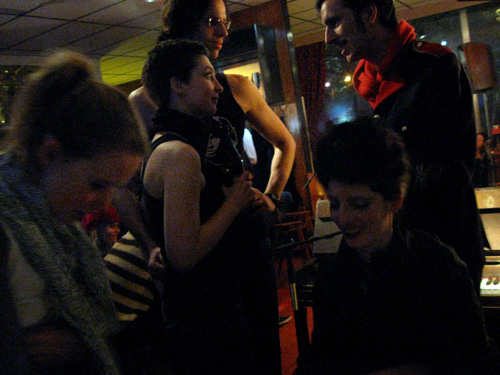 Chatting and shopping.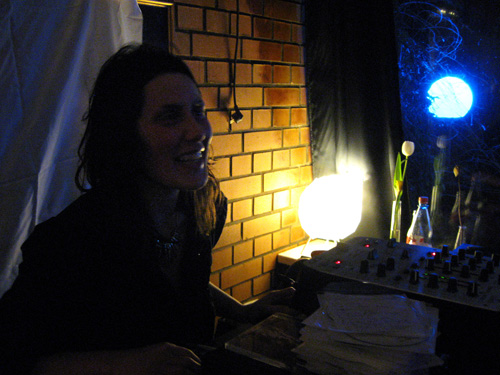 The lovely and amazing DJ Zelda Panda dj'ed together
with SOPA head honcho Capt. Daydream.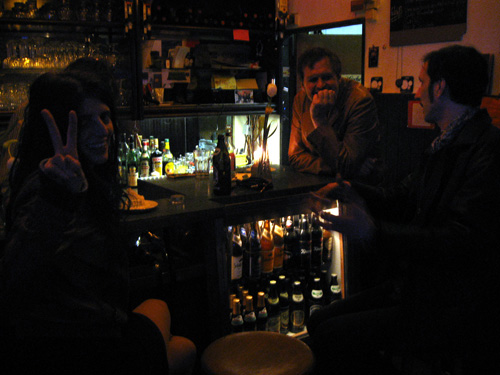 Peace out!