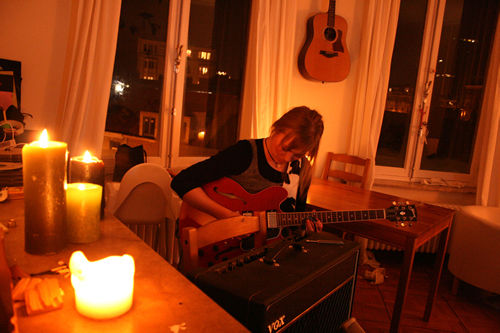 Night time... sending those Gibson sounds through the old Vox amp.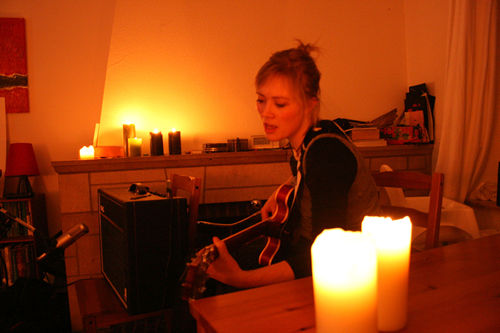 Rehearsing and tuning a bit.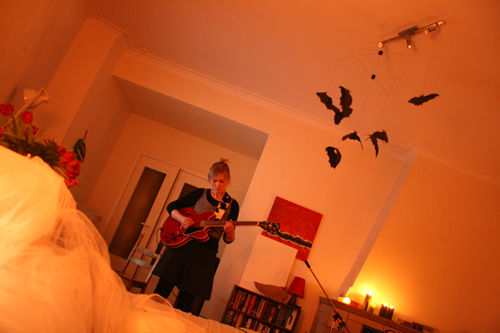 Laying down some guitar tracks.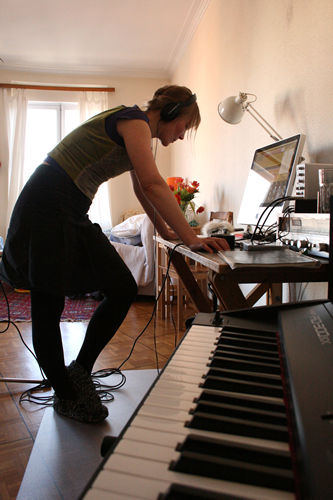 Listening to the results on the Mac.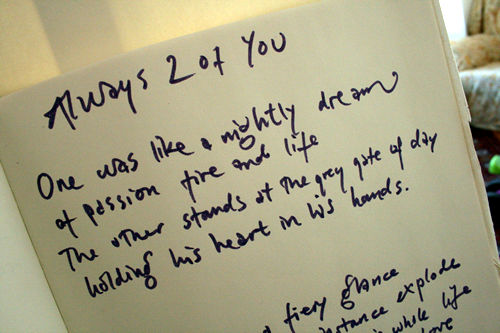 Words.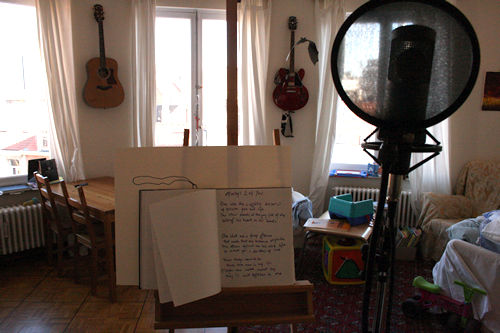 Doing vocals looks like this.

Keeping track of the work done and the work ahead.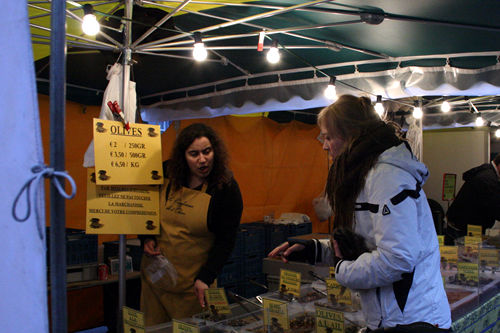 Going to the small local market for delicious things to eat.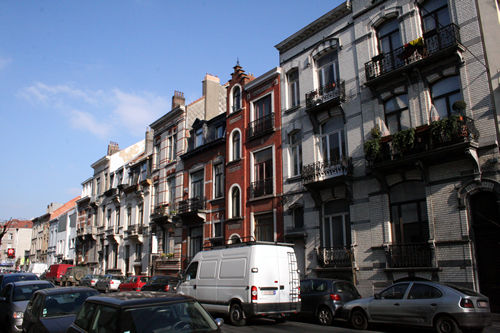 The Ixelles neighbourhood looks kinda cozy.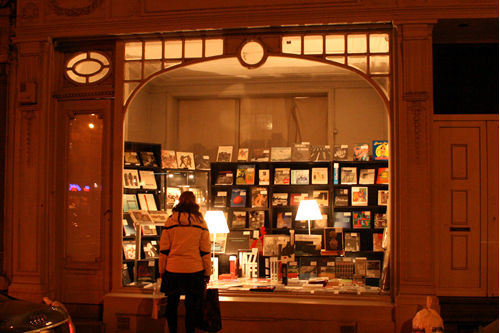 An easy place to spend money: Peinture Fraiche at 10 rue du Tabellion.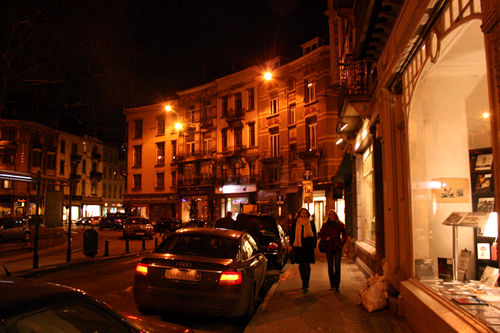 Evening shot of Ixelles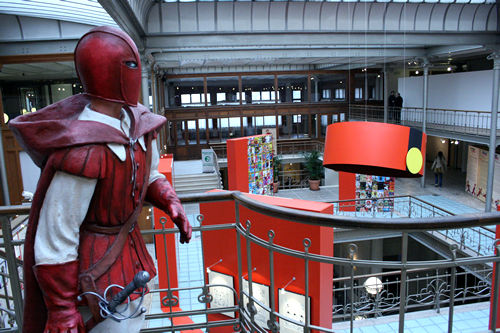 There was also time for a visit to the comic book museum.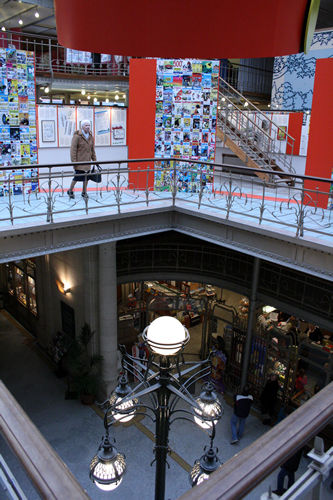 The museum is in the organic art nouveau style.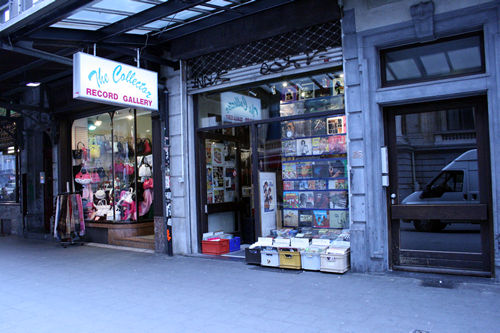 I was possible to find a nice record shop even though it took a while. The Collector
has been there for 29 years. Go to Rue de la Bourse (Beurssstraat) 26. Lots of vinyl!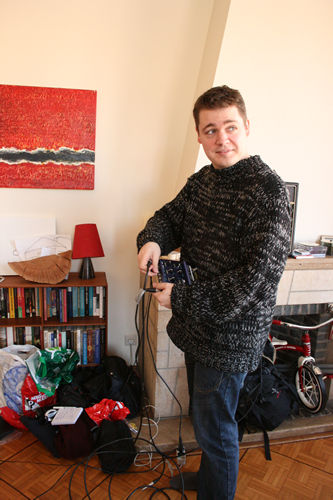 Packing down all the tech stuff before going back to Denmark.