A quick Easter trip this time. Felt a bit too quick. But still managed to see a great gig with The Hunters at Kugelbahn - where I also finally got to try the basement 'Kegelbahn'. I also got to be a guest on Zelda Panda's magic radio show "Music For My Saguaros". What a treat. And of course, it's always nice to meet up with friends. Great trip.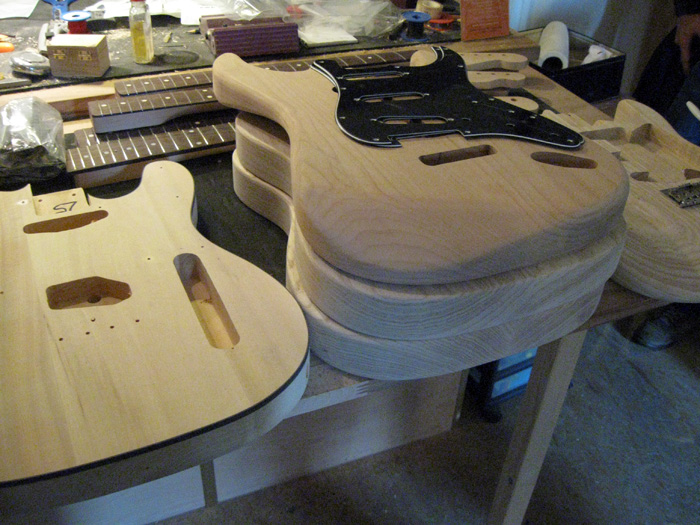 Build your own guitar. Apparently they have workshop where you can do that at the little
guitar shop right on Marheinekenplatz in Kreuzberg.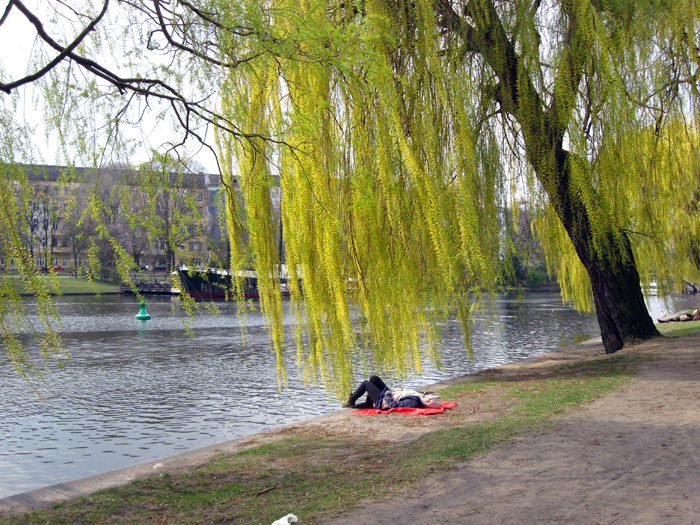 Taking a nap with headphones by the river.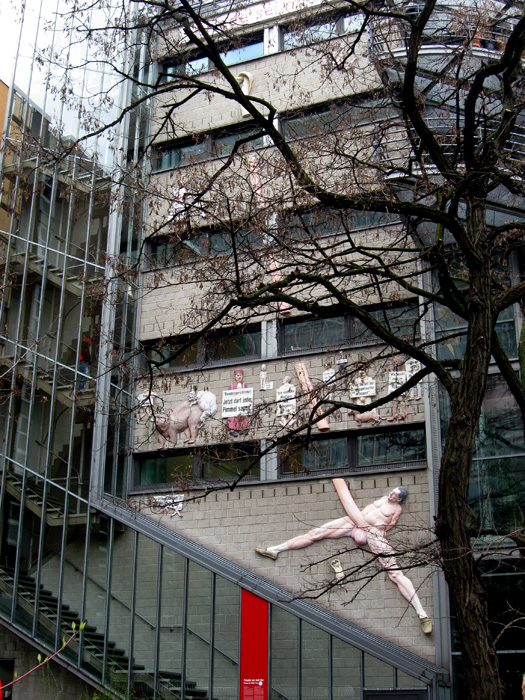 Big penis. Even bigger tourist attraction.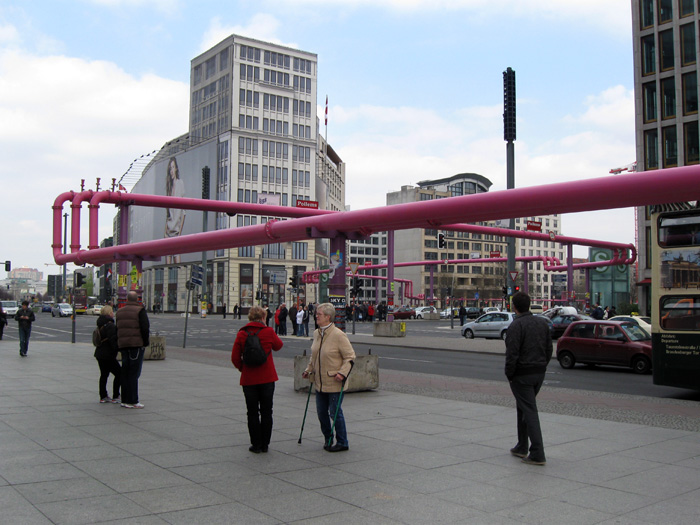 They're piping pink through town.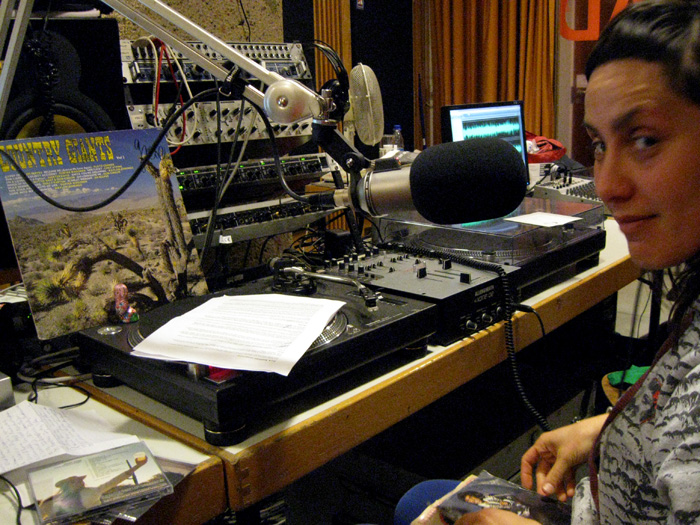 A guest spot on Zelda Panda's great "Music For My Saguaro" radio show.
Easter special about bunnies - or black tailed jackrabbits. Listen to the show here.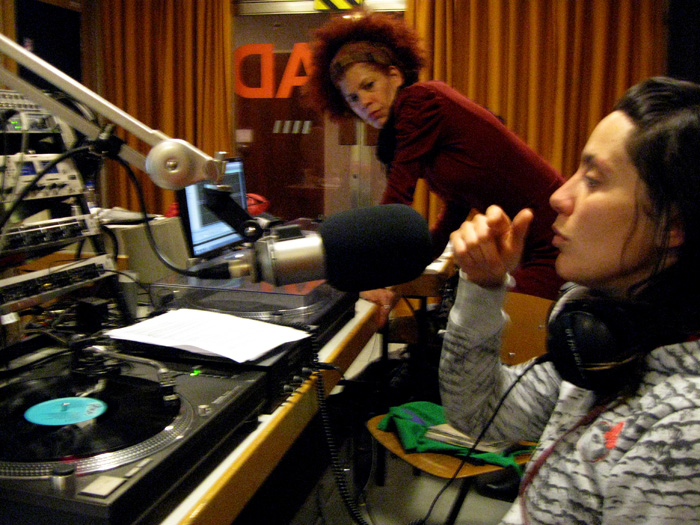 Recording at Reboot.fm in Haus Der Kulturen Der Welt.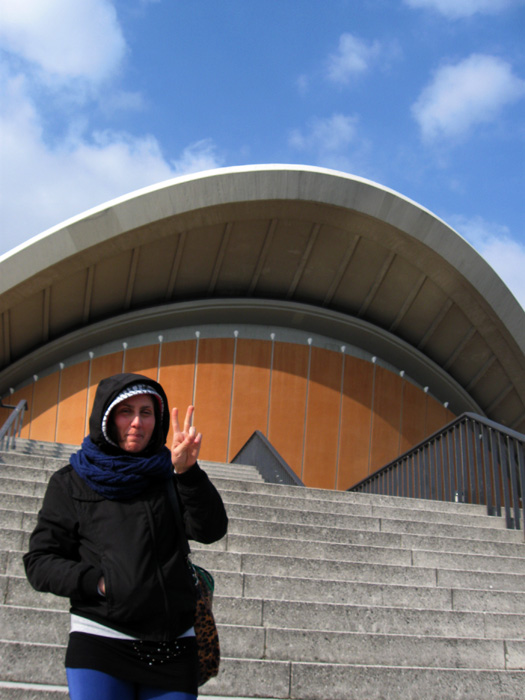 Peace und love für alle Kulturen der Welt.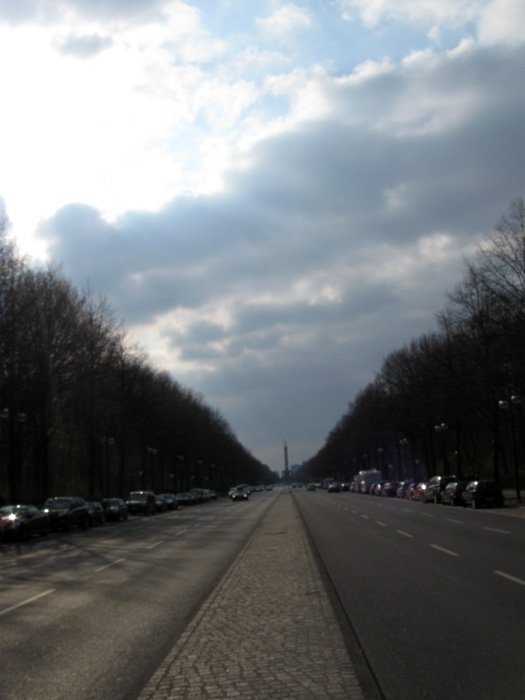 In the sky over Berlin you find the wings of desire.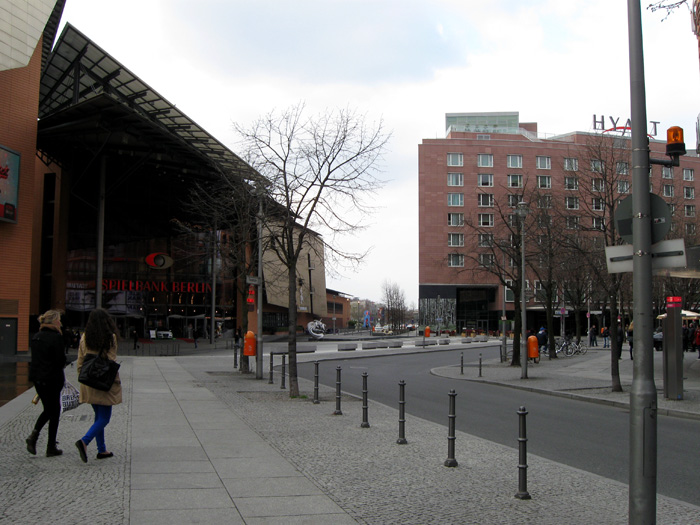 Close to Potsdamer Platz you find... Marlene Dietrich Platz. What platz?
Calling this a square is an insult to the woman. But maybe that was the intention?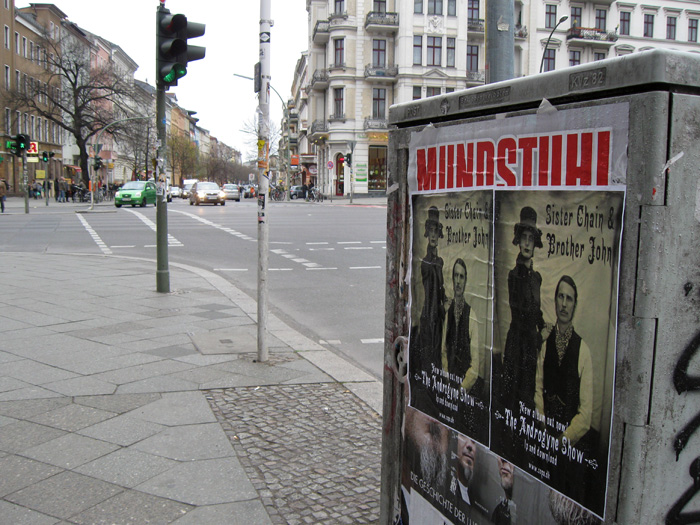 Promoting the great new album.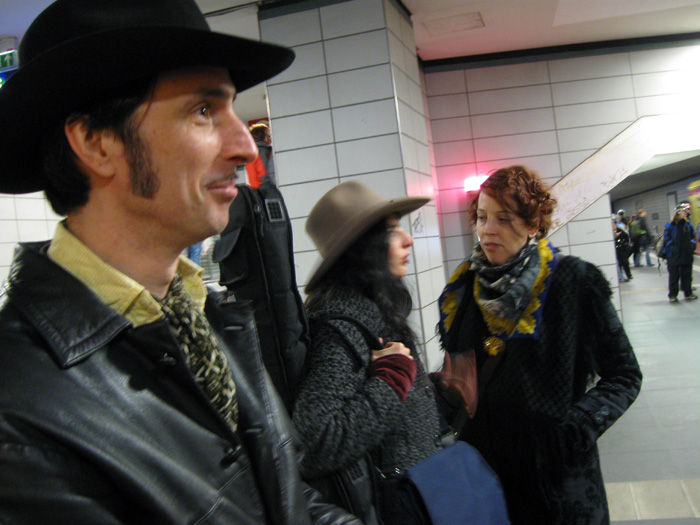 Straightface Higgins of The Hunters & Co on the way to the gig at Kugelbahn.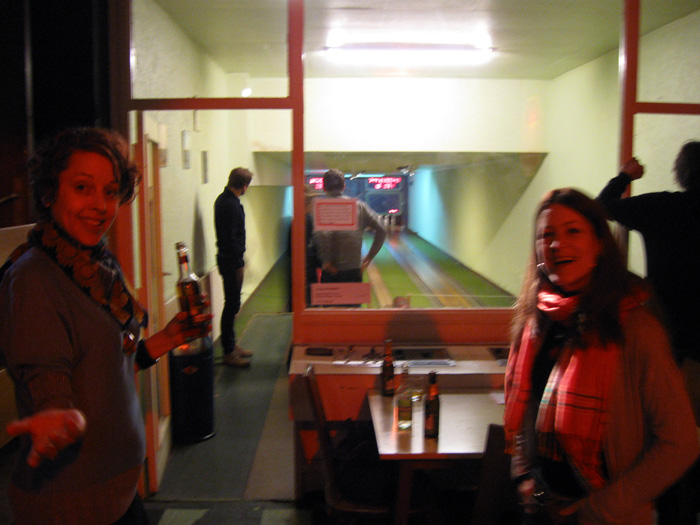 Playing Kegelbahn at Kugelbahn. For every person another language...
German, English, French, Danish, Hebrew etc.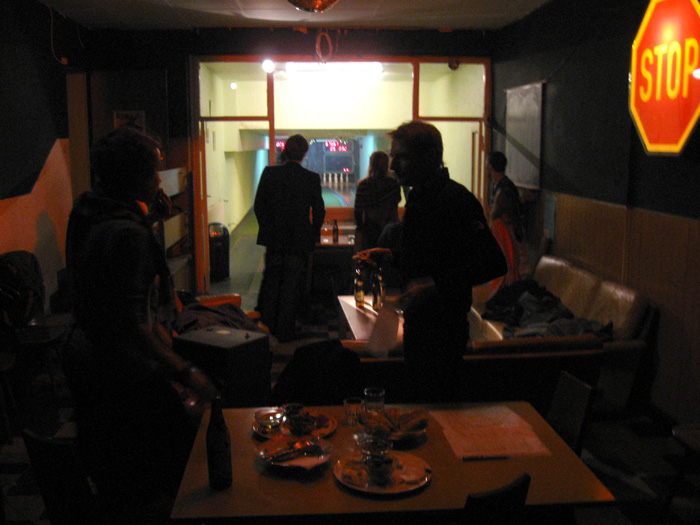 Kegel-kugeling in the basement with tasty tapas.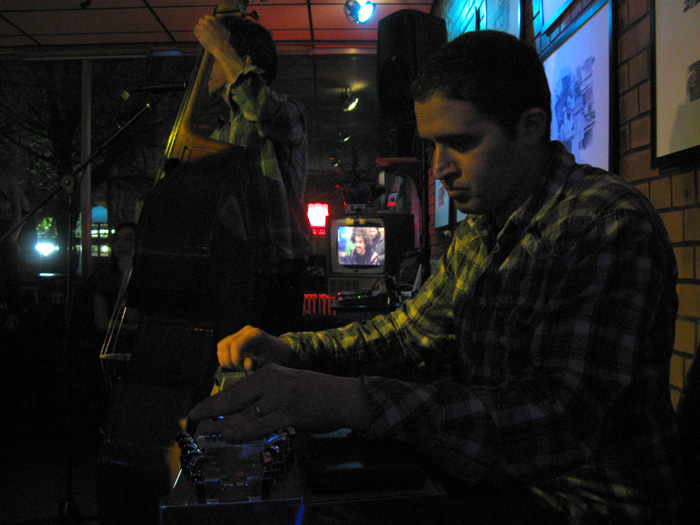 Mr. Colby with his nuclear-powered lapsteel.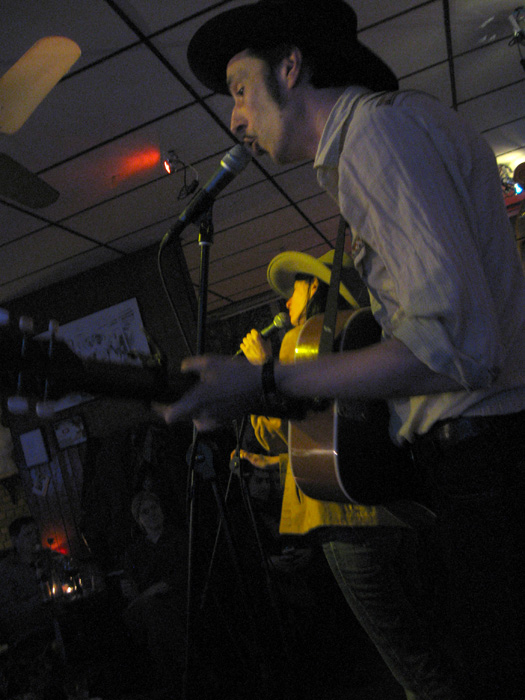 Brother John Hunter crooning away.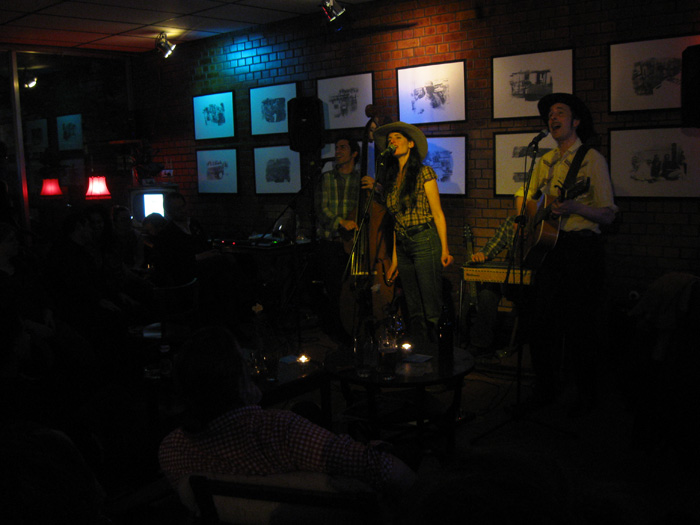 And with Sister Chain and Giddi (bass) too. "Livin' In The Sunlight, Lovin' In The Moonlight"
done almost Tiny Tim style - very energetic - was a instant favourite.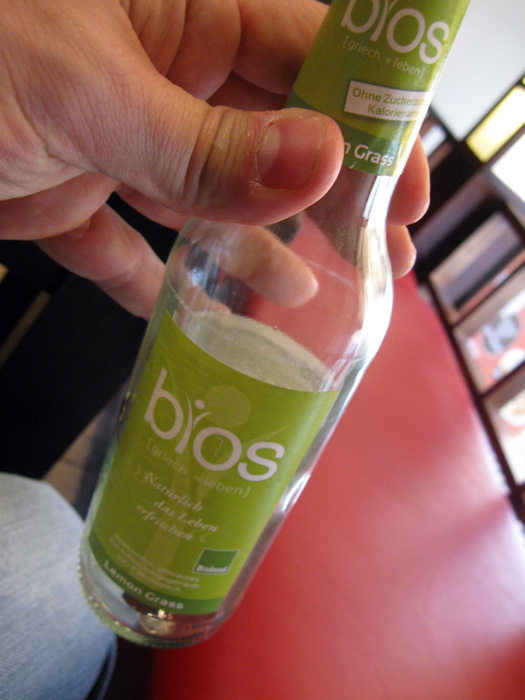 Discovered yet another incredibly tasty beverage in Berlin.
Bios with lemon grass flavour - and with no sugar.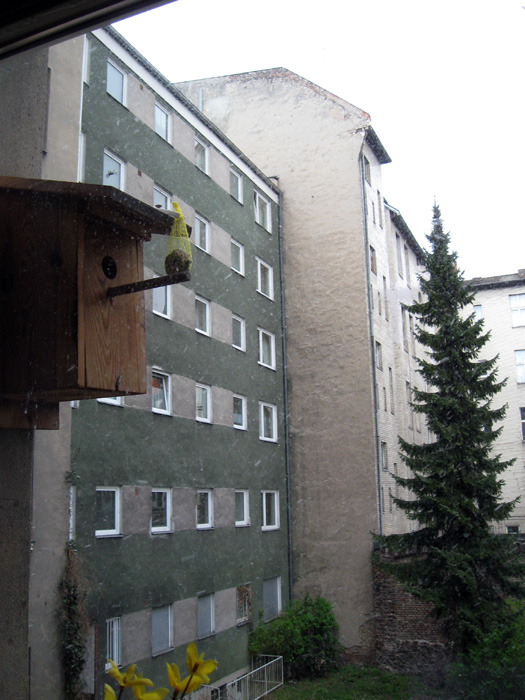 April. Spring, right? Wrooong! Here's some snow for ya'.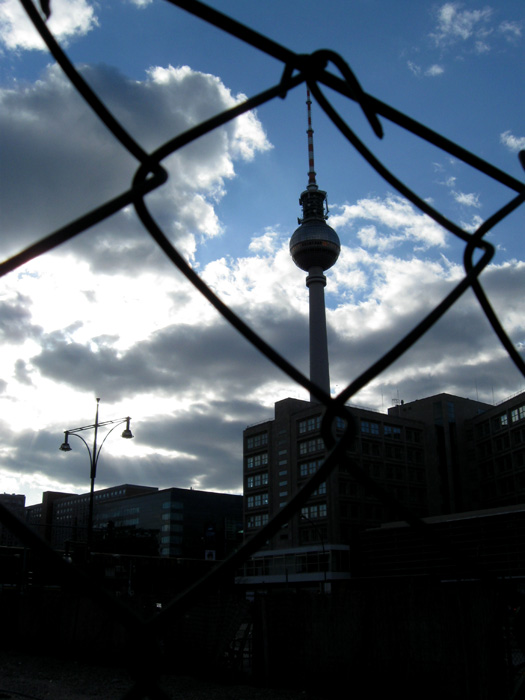 Alex. On the fence.

Berlin, why are you doing this to yourself? It probably makes some money. But why, oh why, are there
no one who says this is a bad idea. Tasteless. What is this? America?!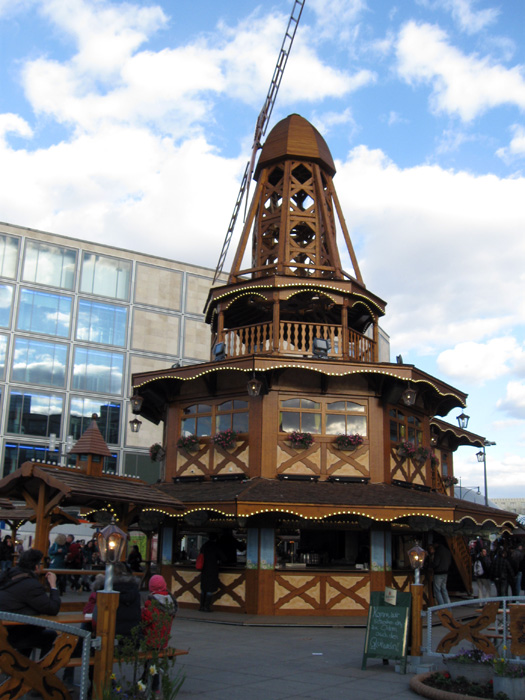 Tasteless, tasteless, tasteless..... T-A-S-T-E-L-E-S-S!!!