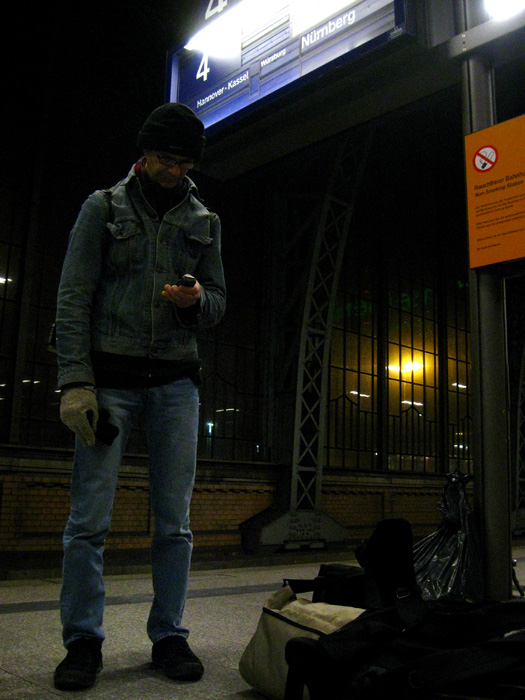 This time by train - with travel companion Leonard Davies (of Fallen Men etc.)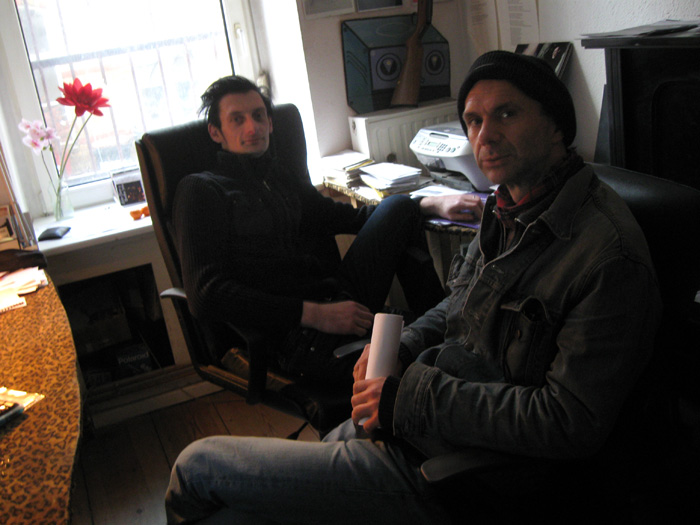 Dropping by Steve Morell at Pale Music with some Danish vinyl coutesy of Fallen Men.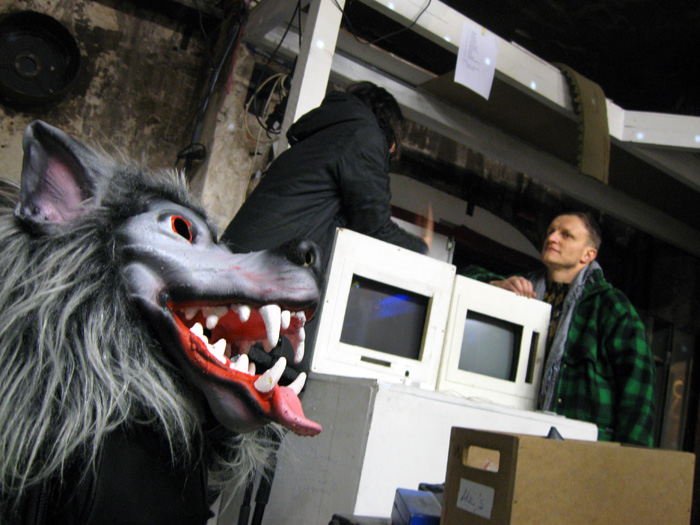 Getting ready for the SOPA Night at Antje Öklesund.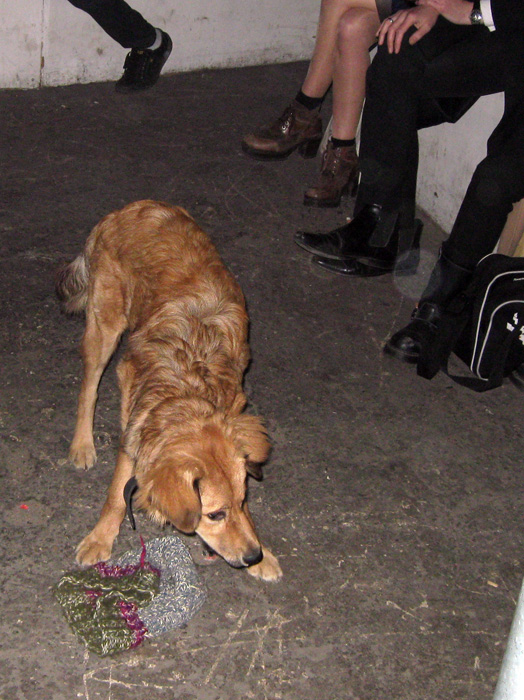 The music of SOPA can also please audience members from the animal kingdom.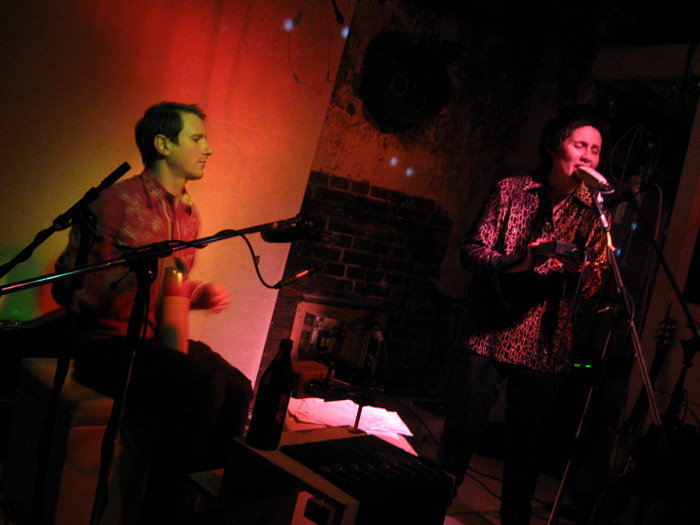 Marzipan Marzipan with Big Daddy Mugglestone.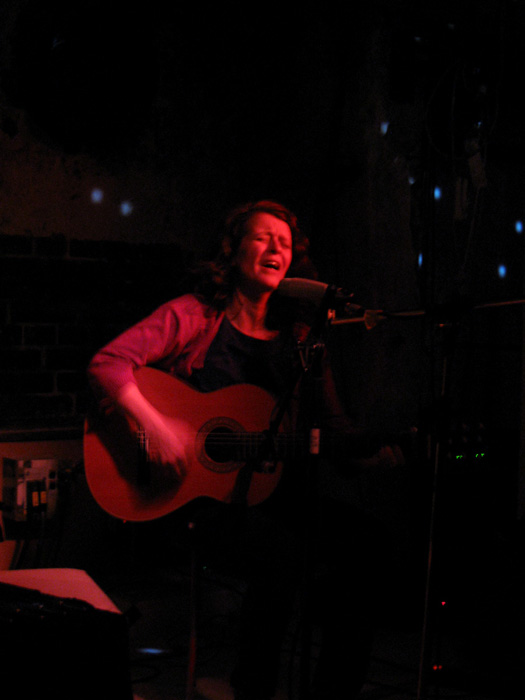 Margareth Kammerer performing with Big Daddy Mugglestone. Was quite touched that she
played her amazingly beautiful song "Circus", because she knew how much I like it.
Grazie mille, Maggie! Be sure to also check out her electric guitar version here.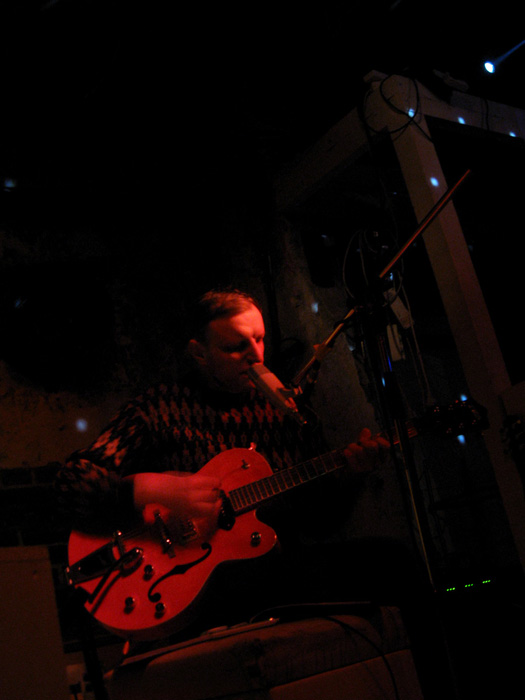 9 a.k.a. Marco Brosolo (with beautiful new guitar).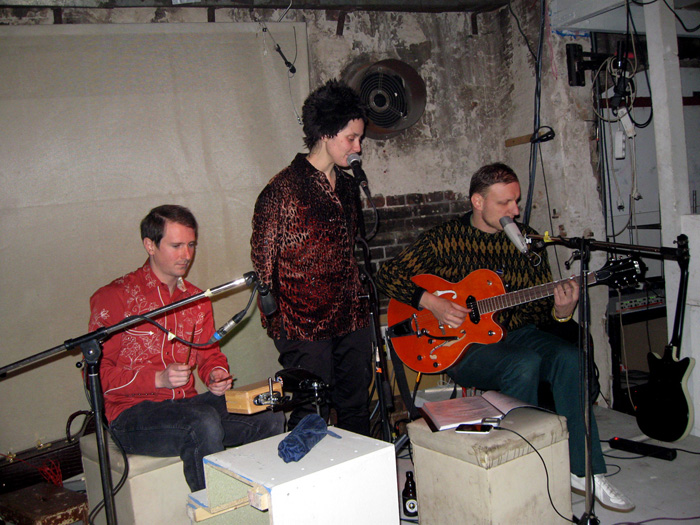 Big Daddy and Marzipan doing a song in Italian with 9.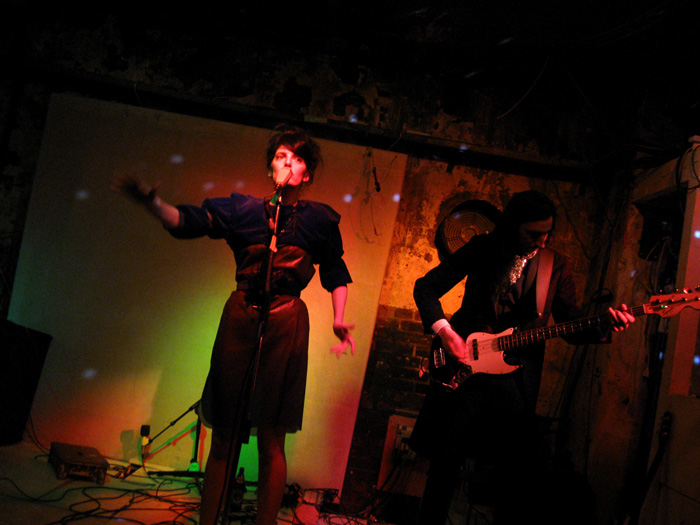 Sister Chain & Brother John... dramatically, theatrically, rockingly...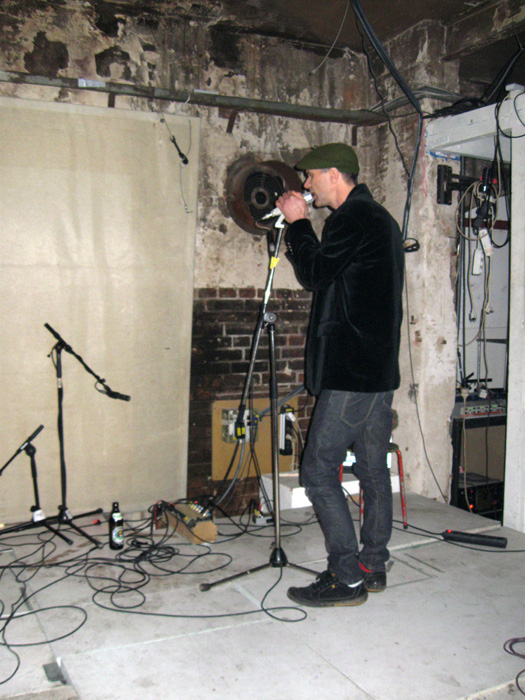 Leonard Davies in decadent disco mode.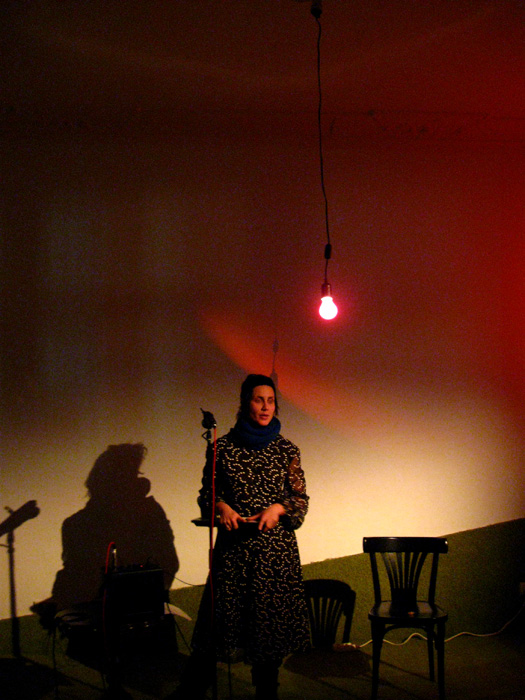 Marzipan Marzipan setting up for at gig at Sepp Maiers 2raumwohnung.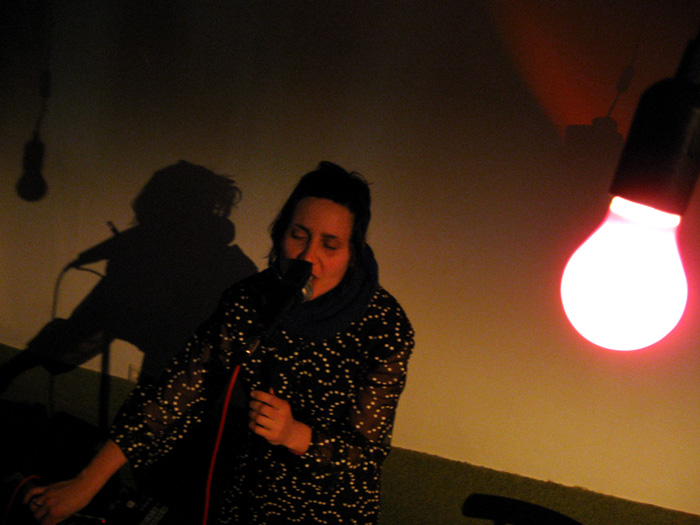 Very cozy place for small concerts.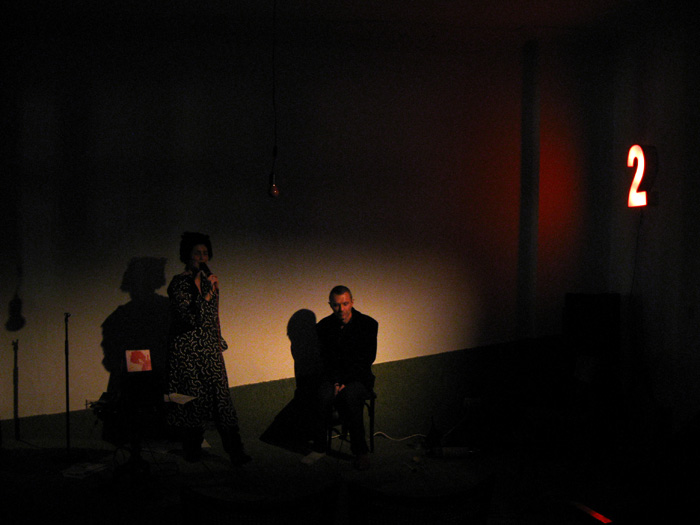 A few duets with Leonard Davies. Big Daddy Mugglestone and I also took part.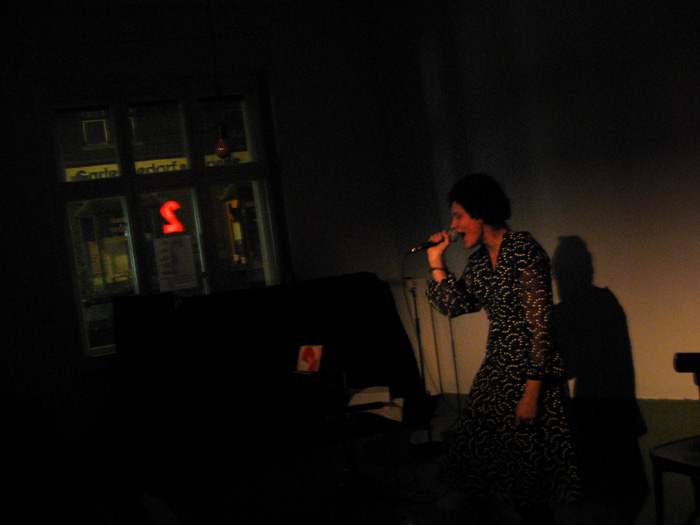 Rocking the 2raumwohnung.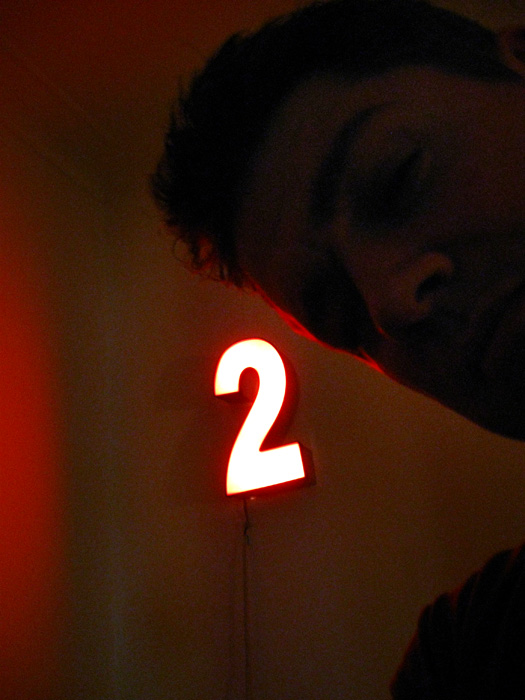 Post-show photography phool-around.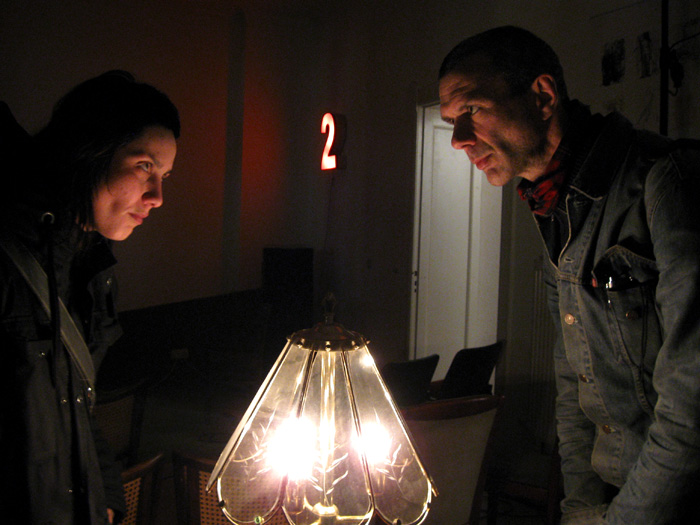 Dramatic poses.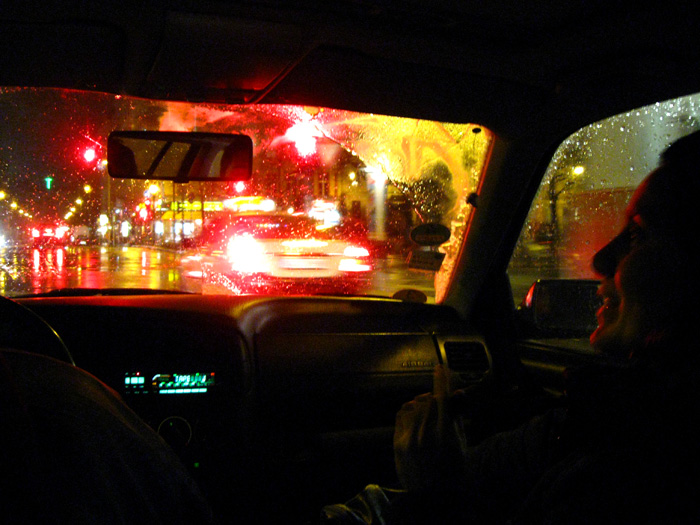 Cruisin' through semi-snowy Berlin to the sounds of mighty groovy dub-era Grace Jones.
On cassette tape, of course.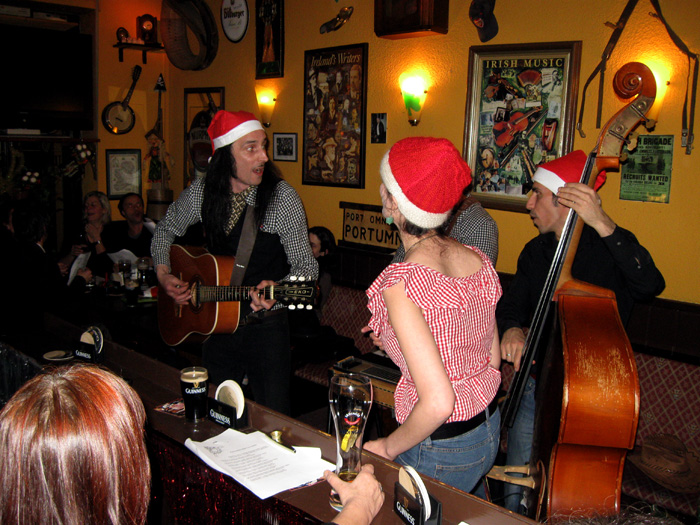 The Hunters doing a christmas hoe-down at the Irish pub around the corner.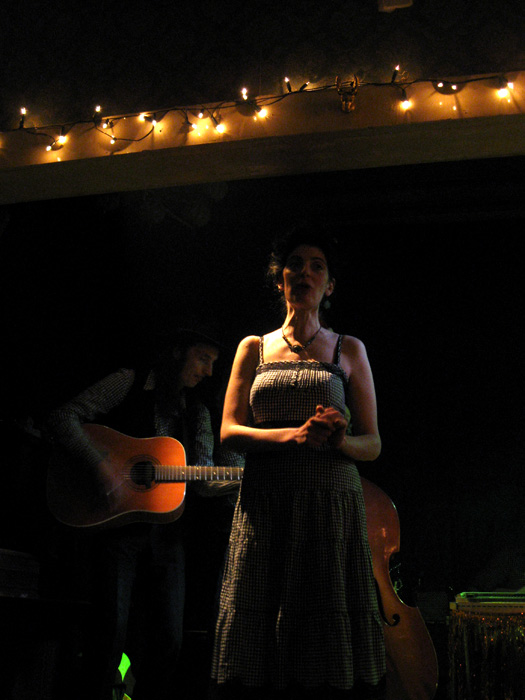 Moving on to Sowieso for the big The Hunters christmas show.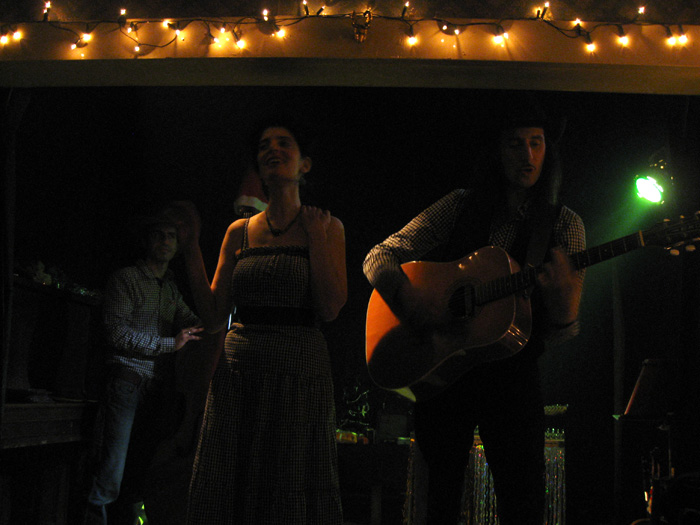 Also had guests along, like Marzipan Monroe (with Chain Russell), although not picture here.

A quite cozy evening all in all - with friends from Aarhus also joining in.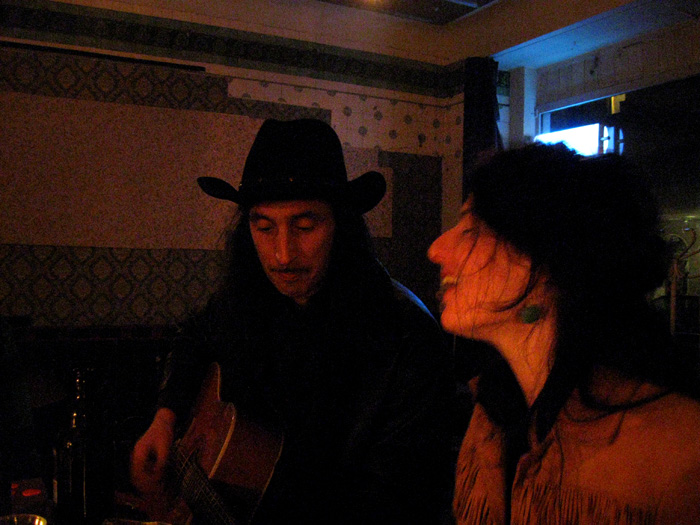 A few non-country encores at the bar in the wee hours.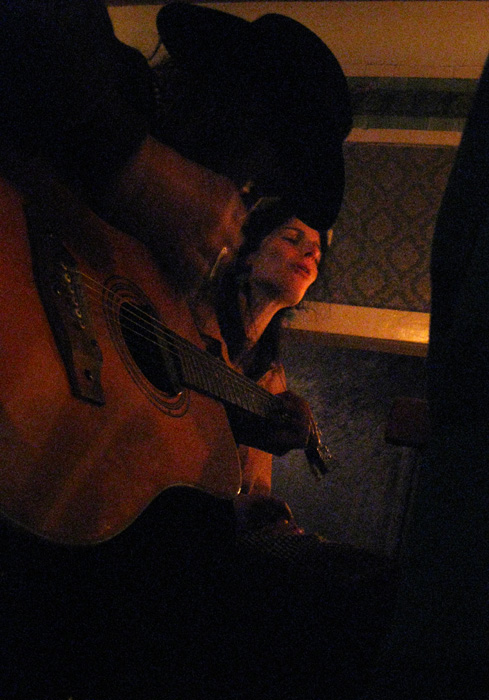 "Waterloo Sunset" being one of them. Beautiful.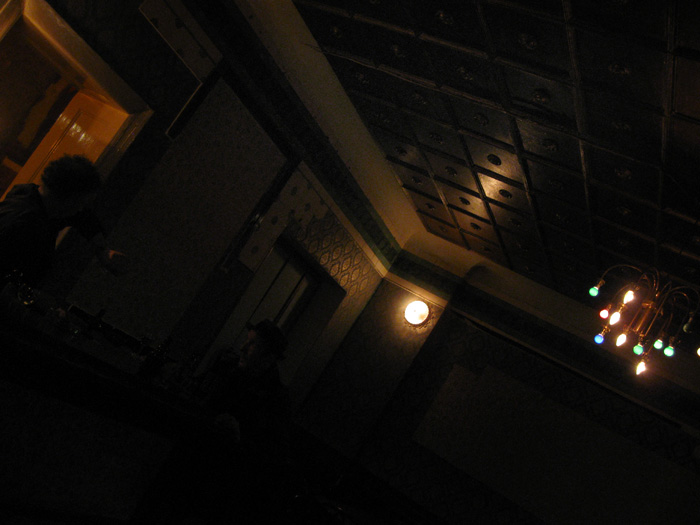 Late hour Sowieso.