Yet another Berlin trip. This time with my girlfriend. Managed to take it pretty easy both seeing a few sights, eating lovely food, checking out music - live and on record - as well as visiting friends. Can't ask for more.
Played two dj sets there - at Kim Bar and Transit. The latter was the best place and really cozy.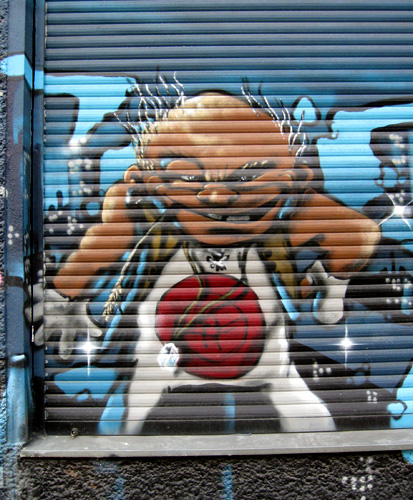 Comic book shop close to Mauerpark in Prenzlauerberg. I recognized this fella
from Frezzato's beautiful "Keepers of the Maser" comic series.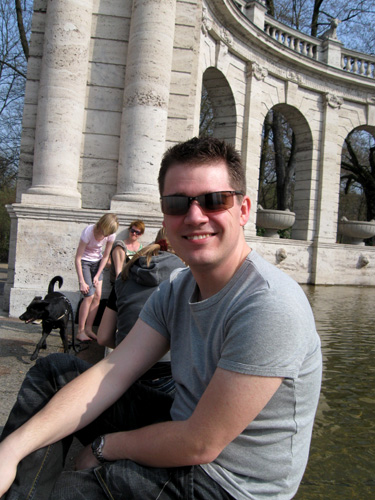 Chillin' at the fairytale fountain in the Friedrichshain park.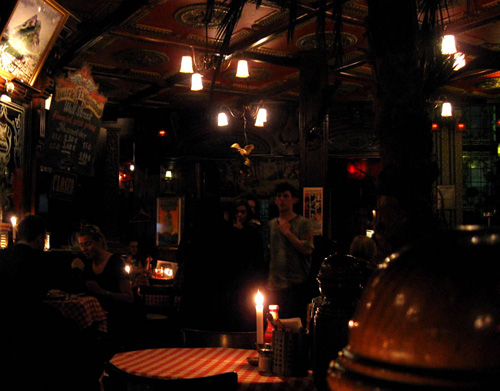 Out eating at White Trash. American style dining...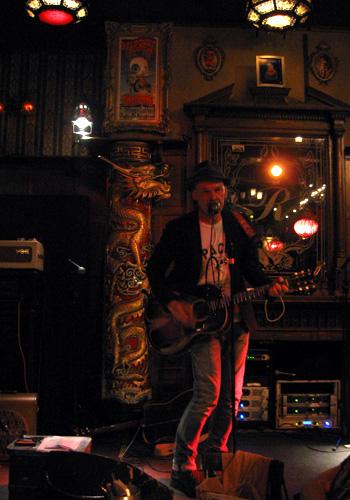 ...with great music. J. Tex from Copenhagen played. Which was the reason we went to White Trash to begin with.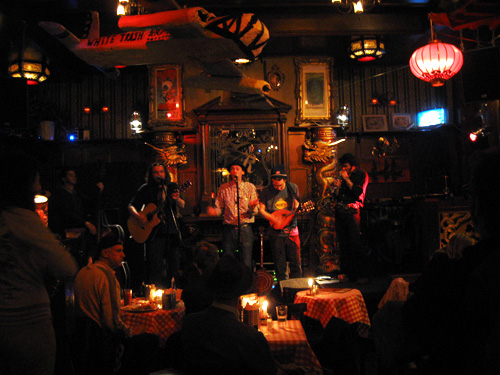 And this zydeco band was great too.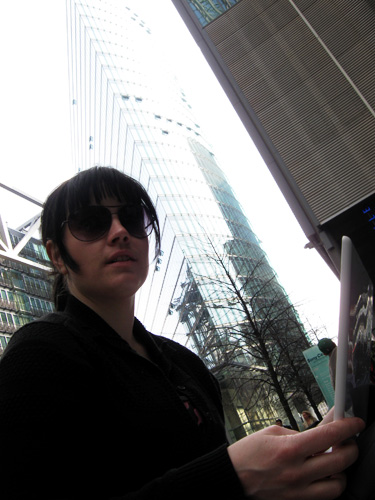 Acting slightly business-y at the Sony Centre at Potsdamer Platz...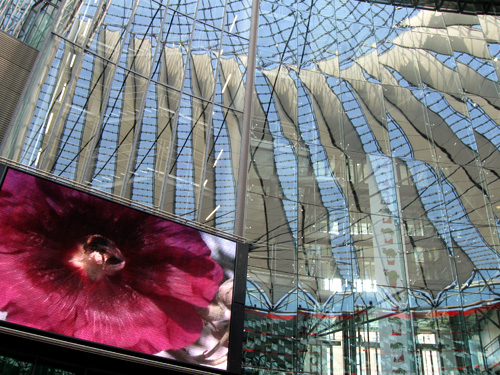 ...which is all reflective and streamlined.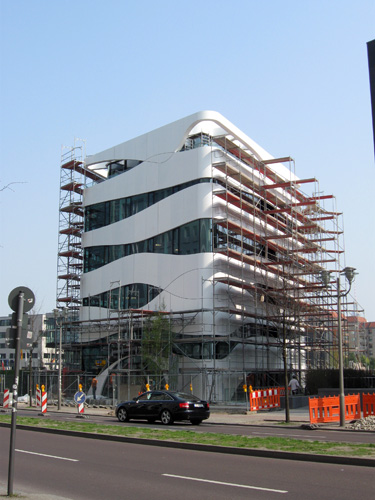 "Brand new? You're retro!"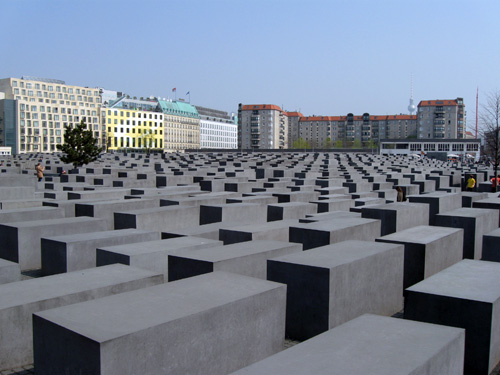 Holocaust memorial. Didn't get me to reflect as much on its actual reason for being as it should.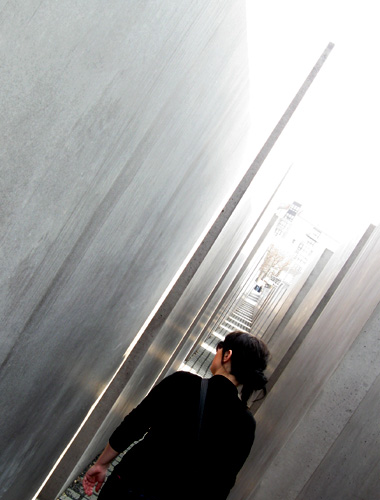 But interesting to walk around in.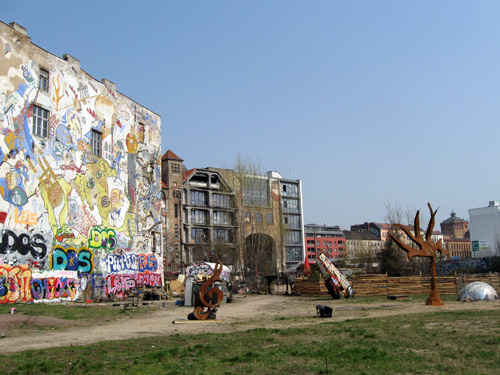 Tacheles.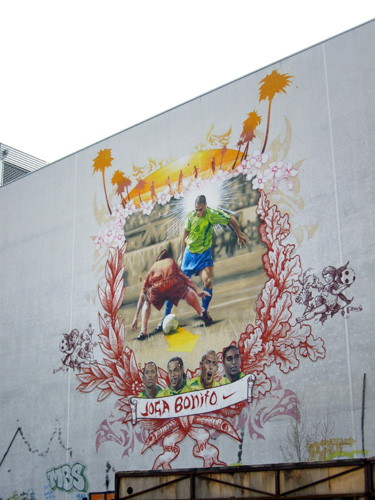 Also in the Tacheles yard.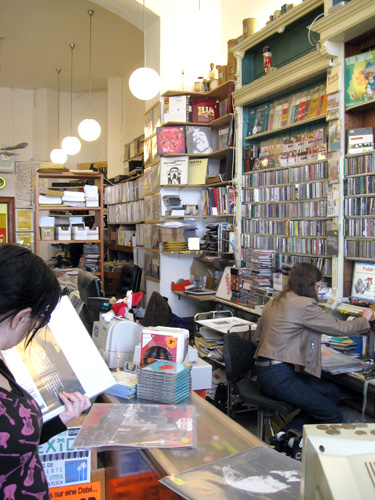 My kind of record shop. I think it's called something like "Am Gleisen" (At the railroad tracks)
and it's really close to the Tacheles yard.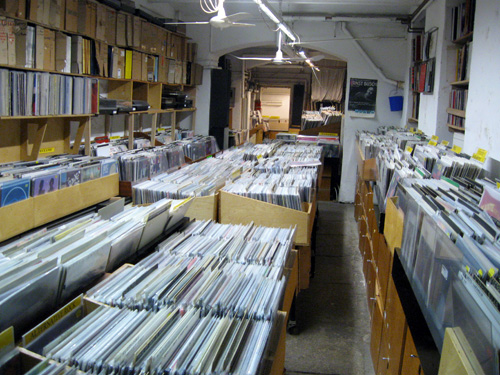 And this is the basement in the same place. Very nice.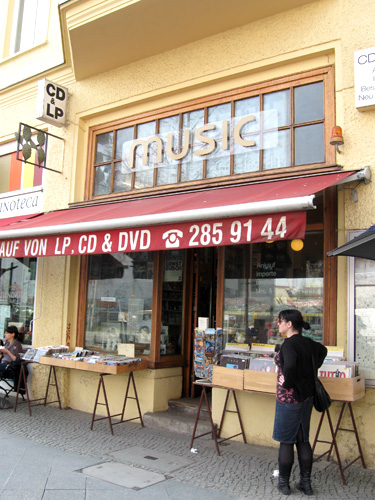 Looks like this from the outside.

Big recommendation: the Babel restaurant on Kastanienallee in Prenzlauerberg.
Incredibly delicious Libanese cooking! And not even expensive.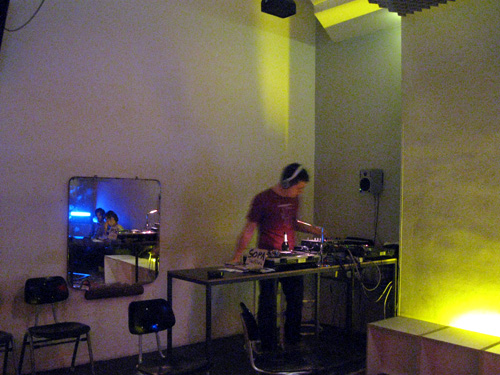 DJ'ing at Kim Bar - supporting Sarsparilla. Not such a charming place considering the interior and ambience, but still a nice evening.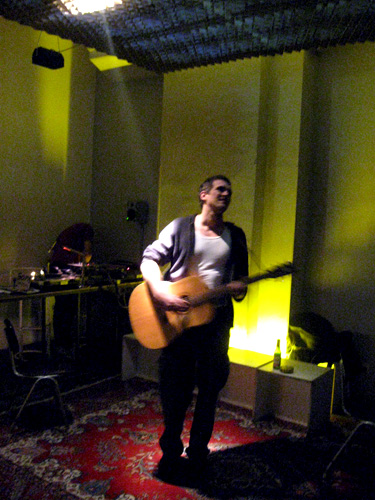 Sarsparilla playing. Some really good songs from the guy.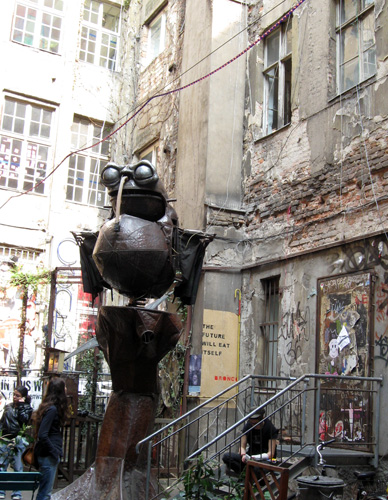 Back in the yard at the Anne Frank Museum and Neurotitan art shop.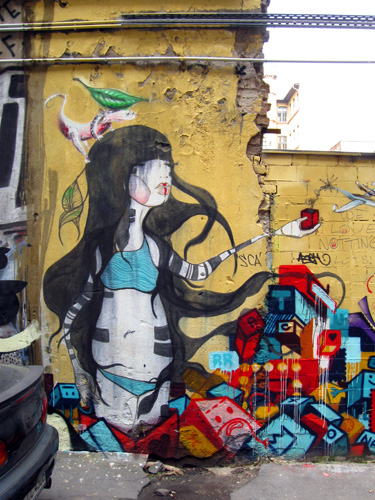 Same yard. Obviously one of the places to go for street art.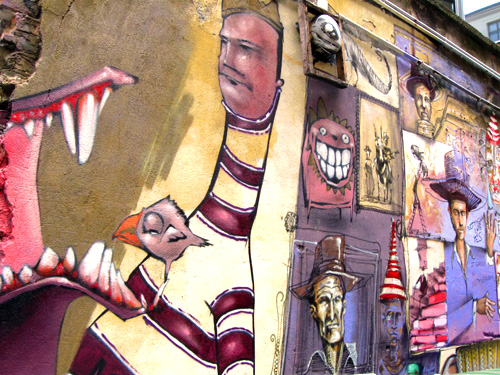 More in the same yard going in to Neurotitan.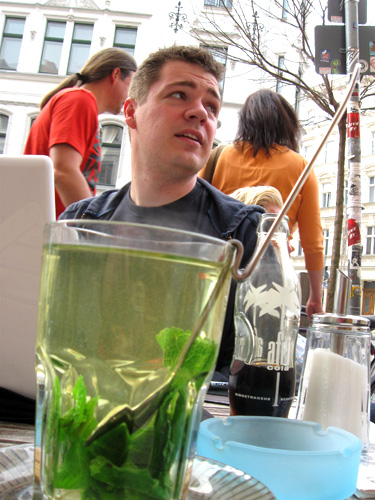 Sticking my head out of a mint tea at the Buchhandlung café.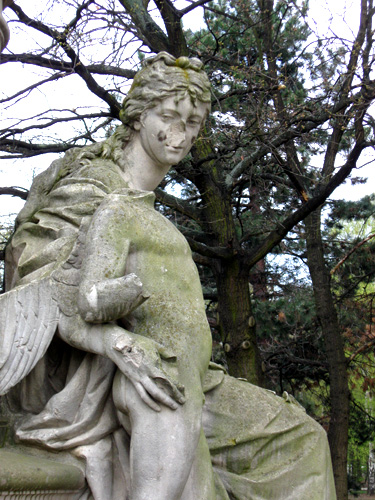 - Ha! Got your nose!
- Well... got your head!
- Awww...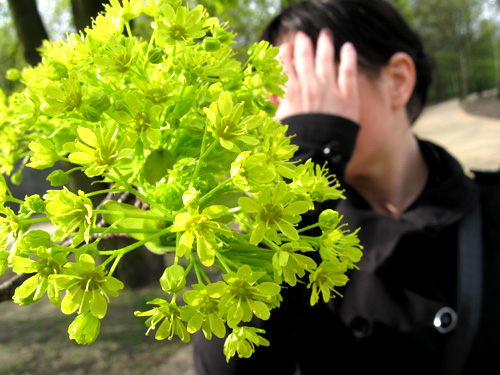 Nice trees in the Tiergarten.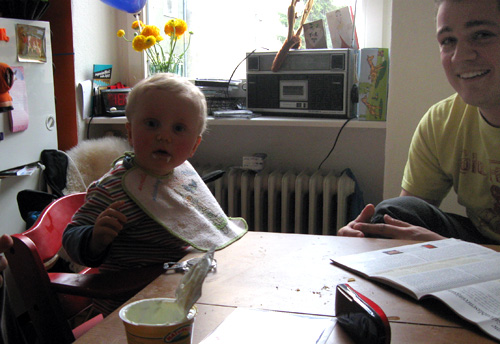 Dropping by the Yoghurt Nosferatu.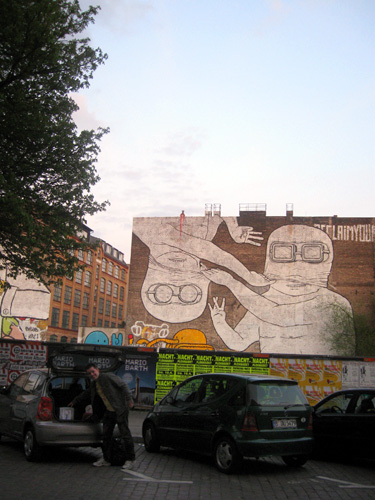 On the way to Transit for a dj set.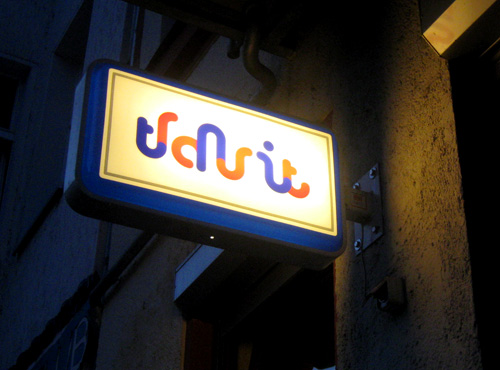 Indeed.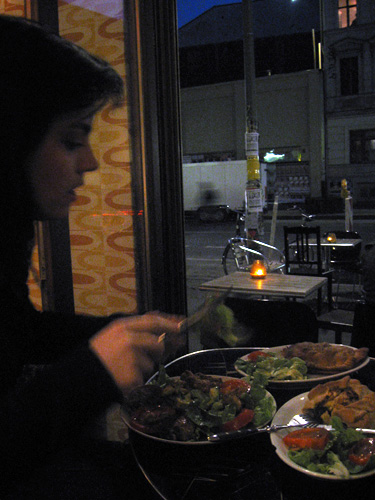 Great cooking there too.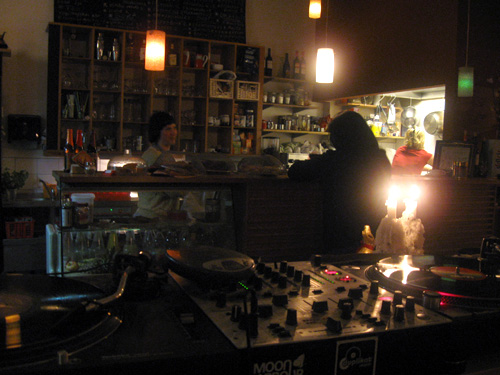 View from the decks.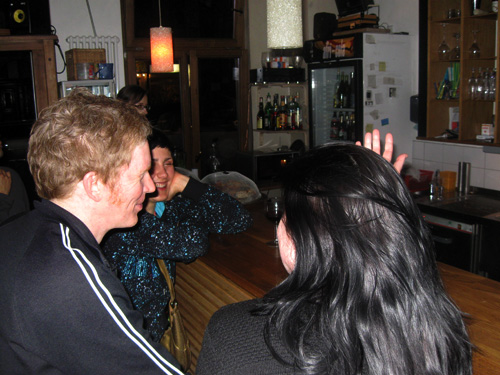 Seriously cozy evening.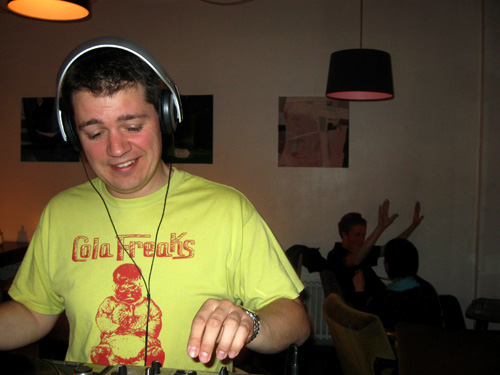 Played for four hours straight.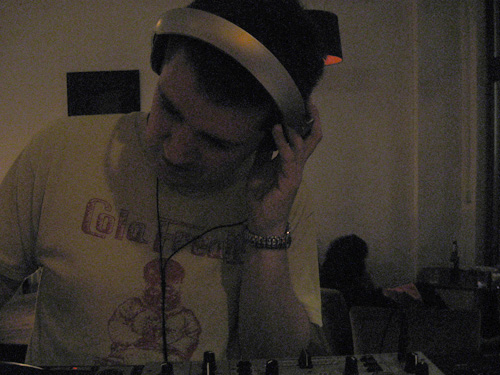 Hard work. Beer needed...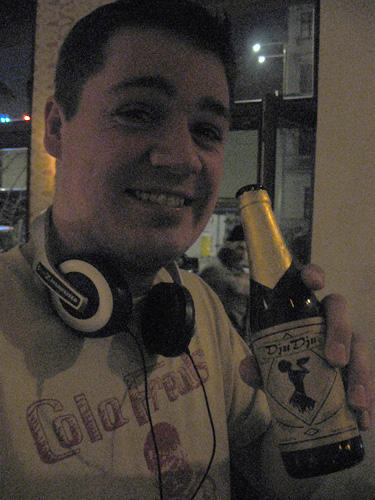 Interesting to try out the Dju-Dju banana brewskie. Not sure it's entirely to my liking.
But glad I tried.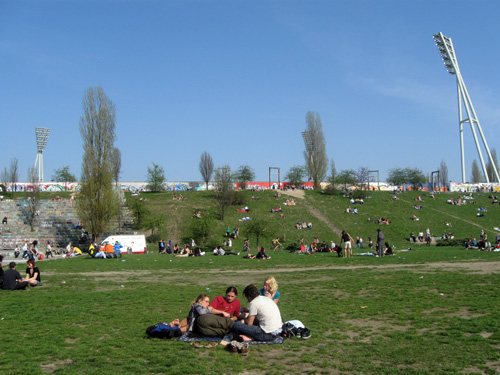 Relaxing outside Mauerpark.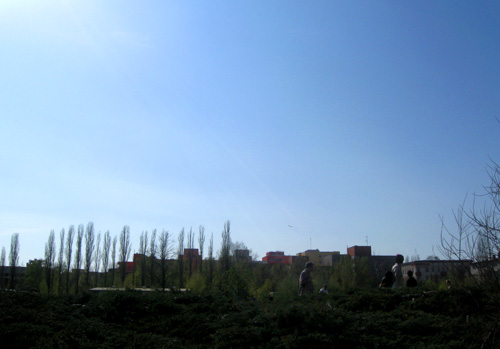 Some funnylooking houses in the area.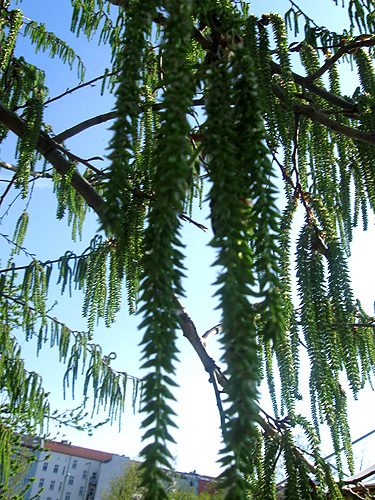 Yeah, I like the fact that Berlin is so green.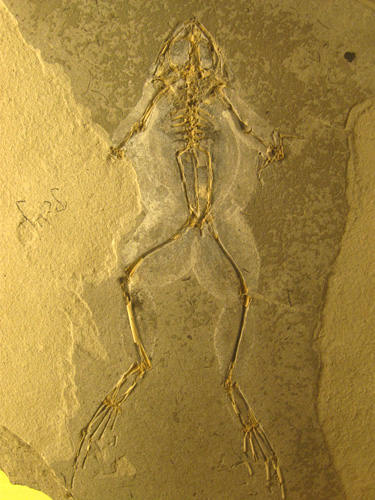 Visiting the natural history museum. Lots of fossils...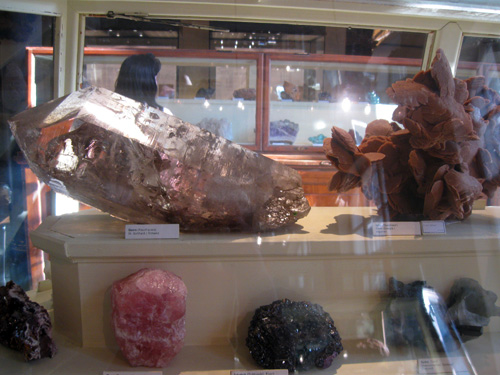 ...stones and crystals...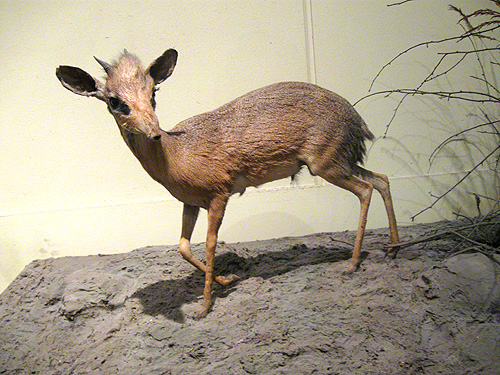 ...and stuffed animals. This one doesn't look like much. But I had to photograph an animal called... Kirk-Dikdik!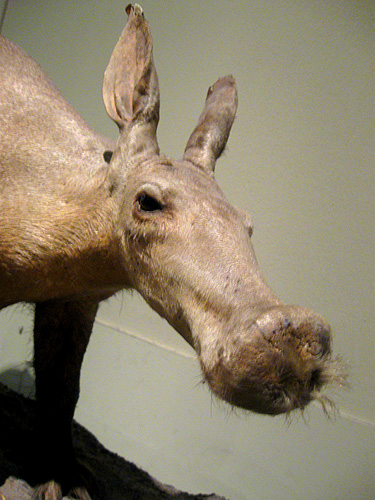 And this guy will always be called Cerebus in my book!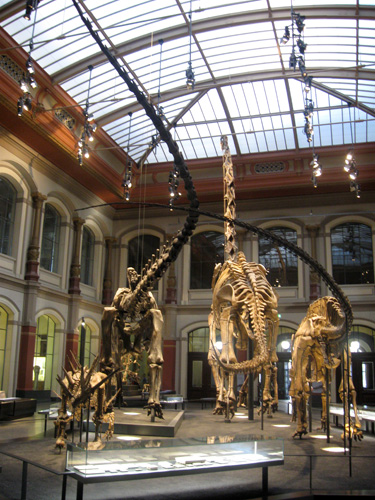 Also some big dinos there!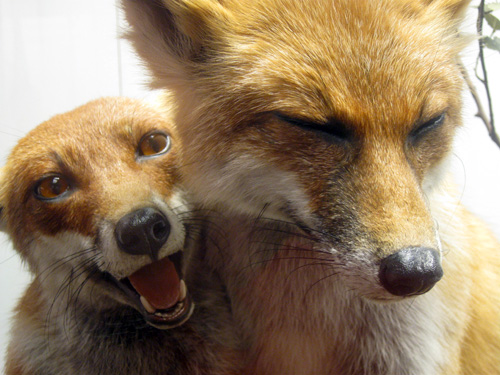 - Hey, it wasn't me who farted!
- Go away! I hate it when you lie. It was you. I know it!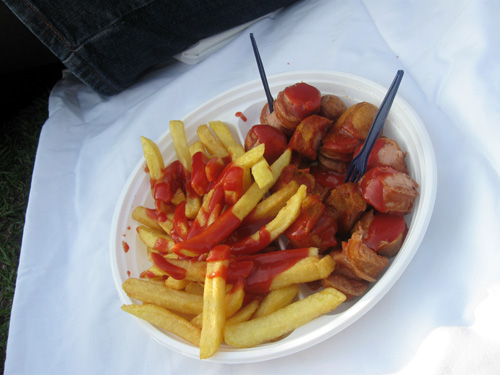 German cuisine á la park.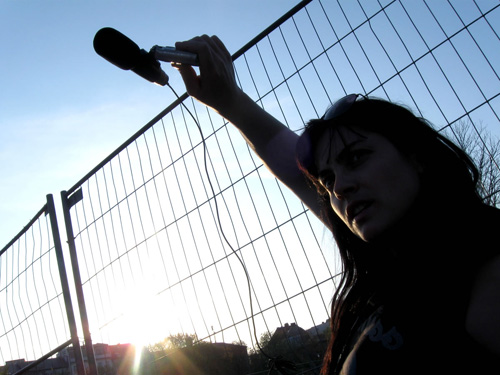 Recording some ambience in the park.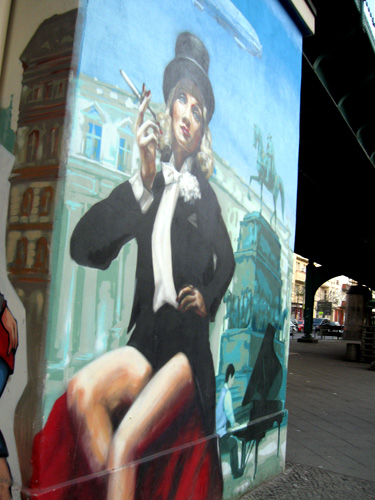 Always some nice paintings at the Eberswalder station.

Sunset at Eberswalder.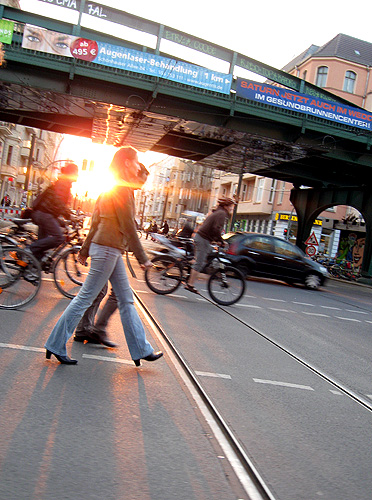 A few seconds later in the same place.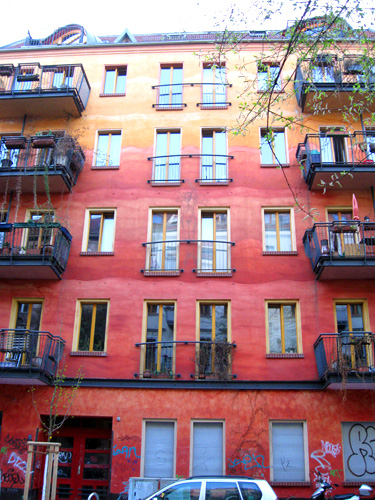 Naked chick in the middle! (drawn)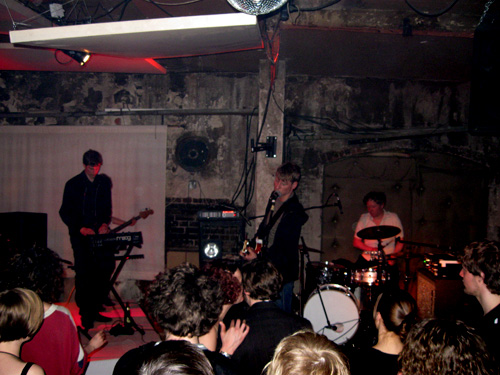 Gig at Antje Öklesund. This band (can't remember the name) had heard a bit of Joy Division no doubt.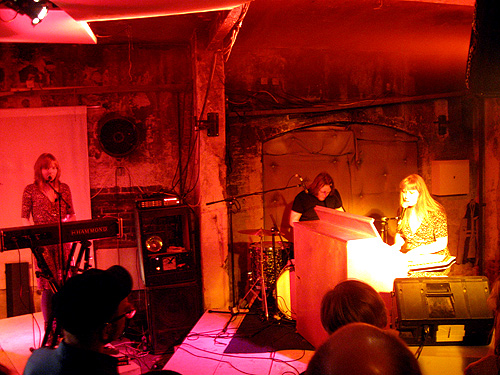 A Finnish band, I think. Can't remember their name either.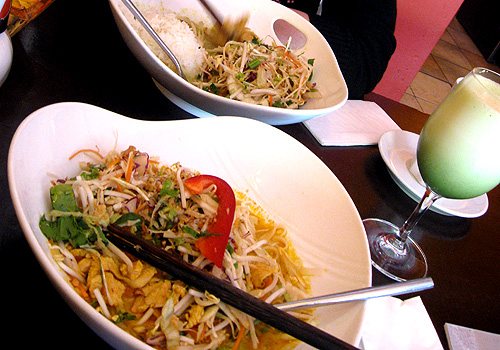 Close to Hermannplatz in Kreuzberg. Lovely Asian cooking with some lemongrass and ginger flavourings. Deee-lish!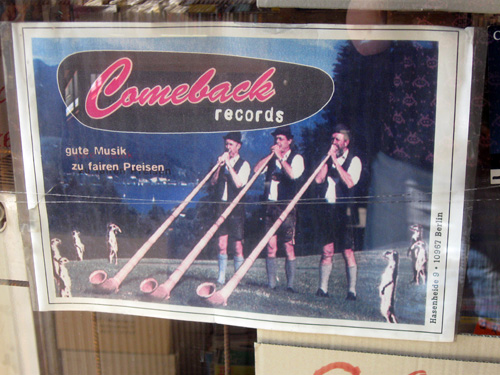 Also close to Hermannplatz: Comeback Records.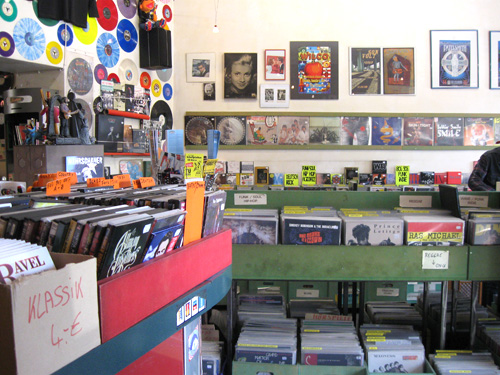 I often look for good record shops myself...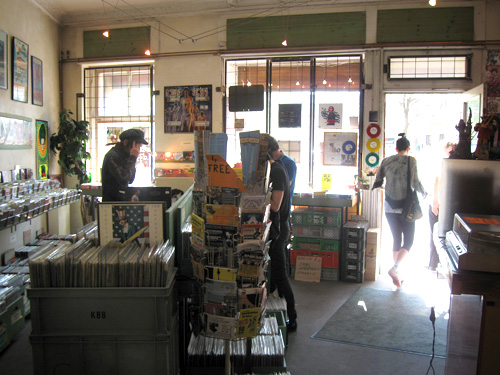 ...so when I find them I try and pass on the info to others.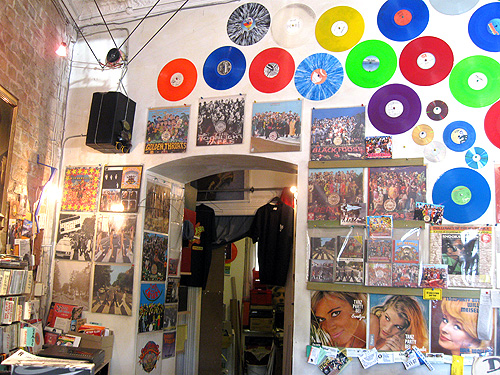 Really nice shop. Lots of older stuff there and plenty of personality.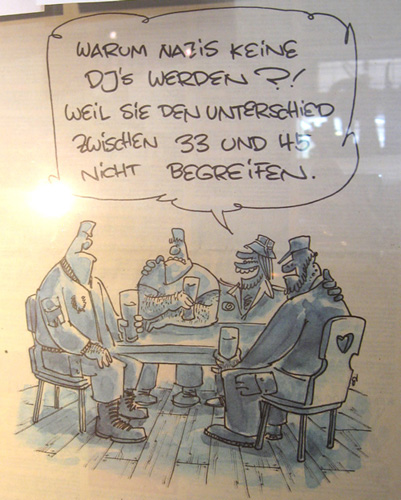 Drawing on the wall in the shop. Good one, he-he...
"Why nazis can't become dj's? Because they can't tell the difference between 33 and 45."

Looks like this from the outside.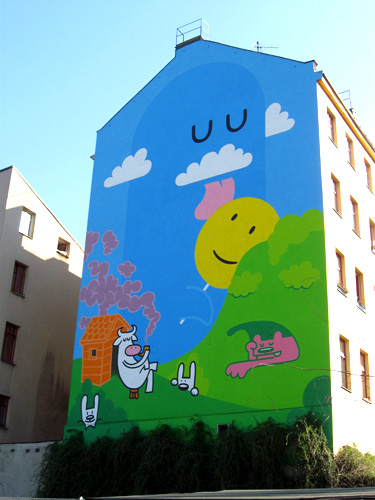 Licking some sunshine in a children's play area within walking distance from the
Kottbusser Tor station in Kreuzberg.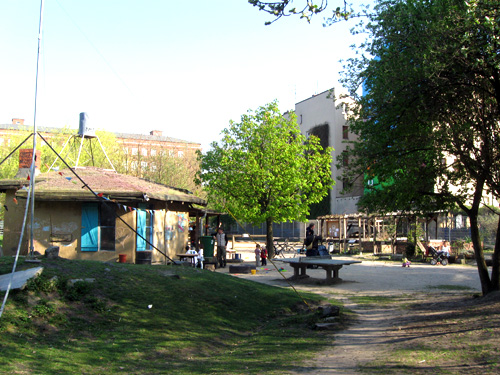 The area had live animals and was well cozy.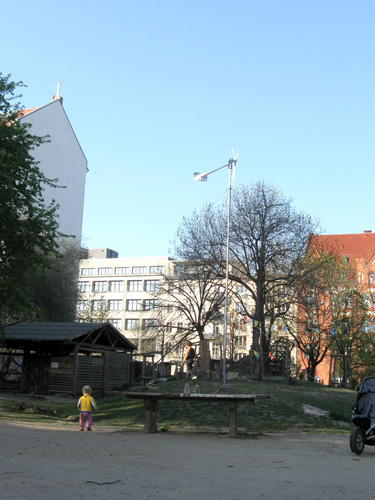 Poco Don Quixote.

Relaxing in the Mauerpark flea market.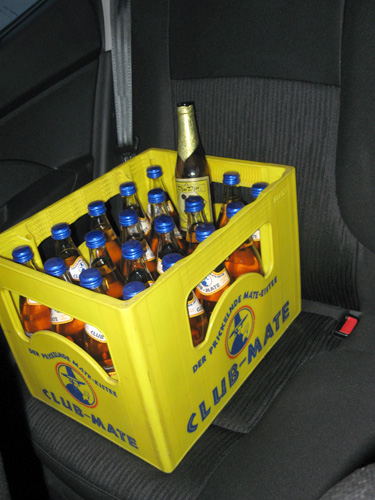 A bit of holiday shopping before leaving... plenty of Club-Mate.
I will never sleep again!