In late September I had the pleasure of interviewing American rapper Bleubird in Aarhus, but being unable to attend the gig he was playing in town later. But he played in Berlin a few days later, so it was an easy choice to make to go down there. Here he teamed up with fellow Florida musician Otto Von Schirach for an Art Festival event at Galerie Tristesse which had some seriously kinky shit on display. Otto returned the favour that same night and did at set at 'Bird's gig at Ausland. Great show.
I then stumbled around the city the way I like. Checking out the "scenery", the shops and meeting up with friends. Among them Marco Brosolo (also known as '9' when he plays music).
Yes, yet again a superb Berlin trip.
Here is a video from the Bleubird gig and a lot of photos with little comments. Enjoy!

You can read my article on Bleubird here.
Bleubird live at Ausland, October 4, 2006


A fountain that's seen better days. Still... now it's "street".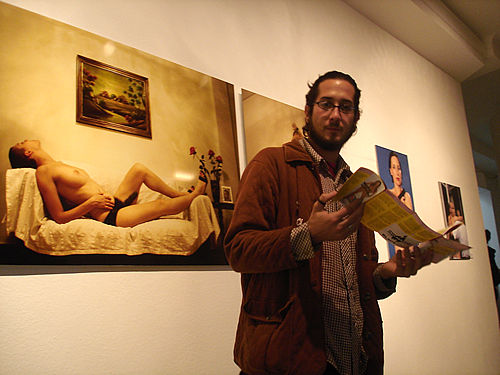 'Bird at Galerie Tristesse checking out the... birds?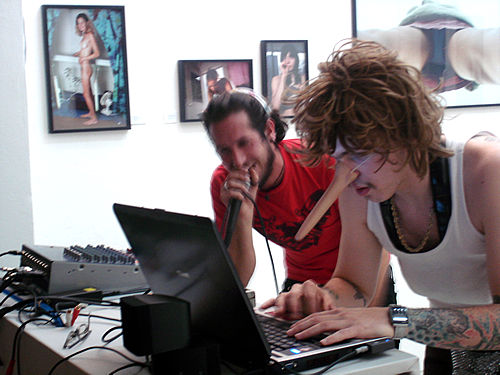 Bleubird and Otto Von Schirach... you just know they're up to no good.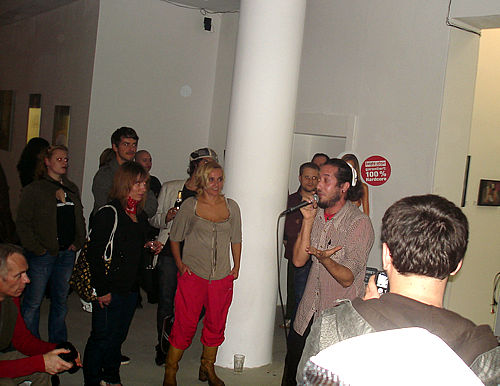 Laying down some Florida porn rap 2 Live Crew style.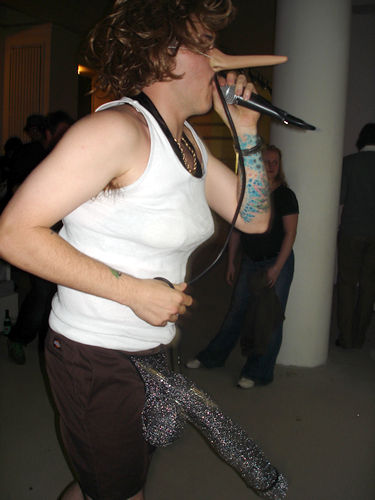 Otto... accessorized...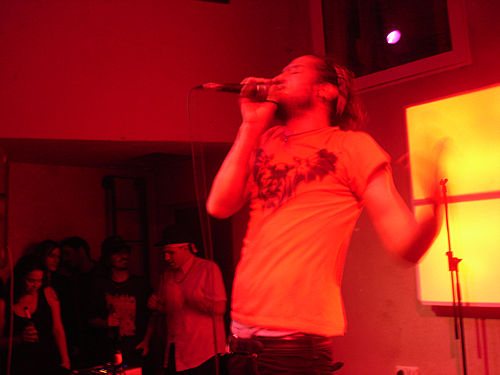 Mr. Jacques Bruna, Bleubird, kicking up a master flow at Ausland.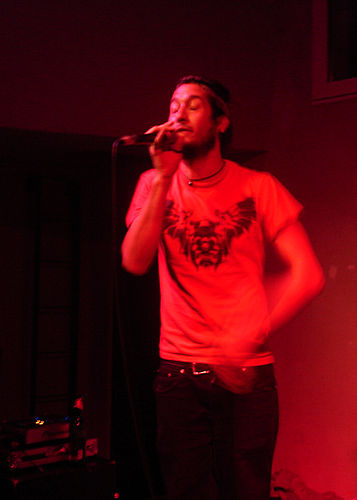 Yo yo, gangstas "kein zutritt".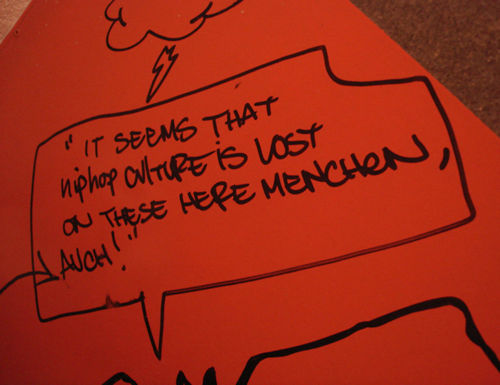 That must have been another day. Ausland was into it!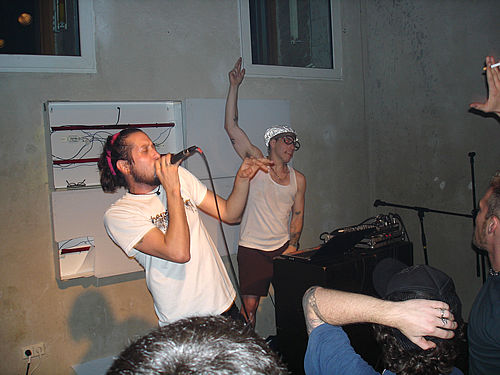 'Bird freestylin' in Otto's set.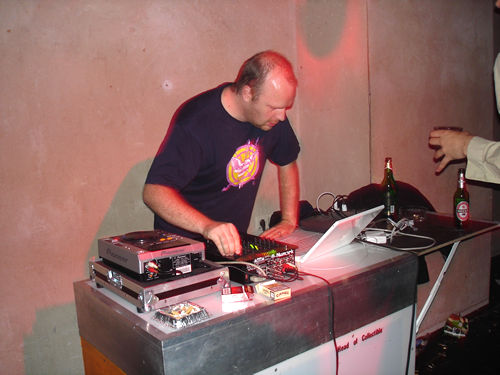 Jason Forrest (a.k.a. Donna Summer) dj'ing from the laptop.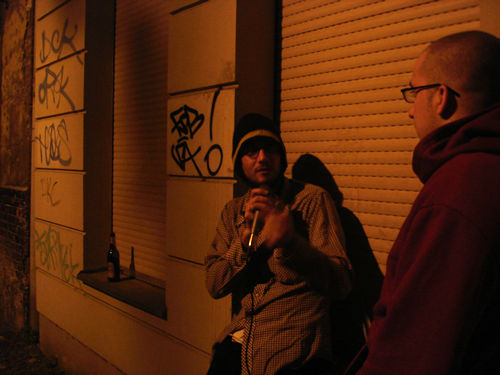 Bleubird interviewed in the street by fellow rapper Audio88 from Germany.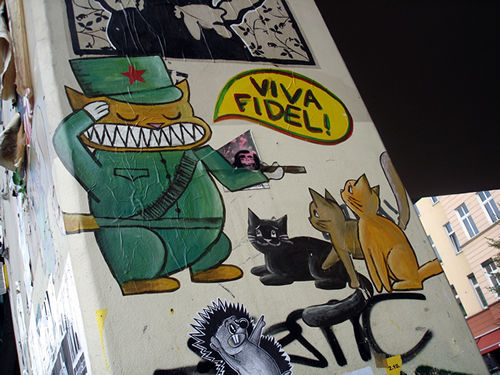 Fidel's a cat! I knew it!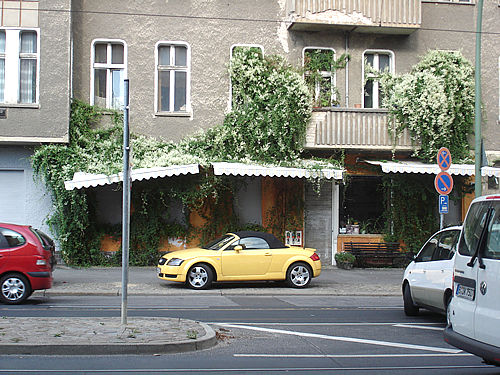 Somewhere they sing about snow. Here? Let it grow, let it grow, let it grow.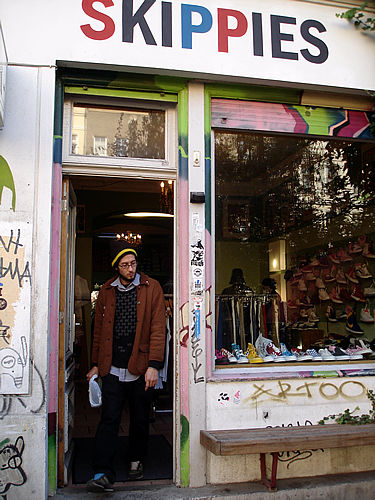 Sneakers for people who want to jump like kangaroos?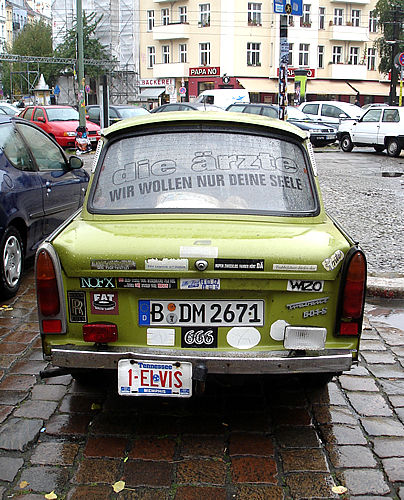 This rockin' Trabi wants your soul!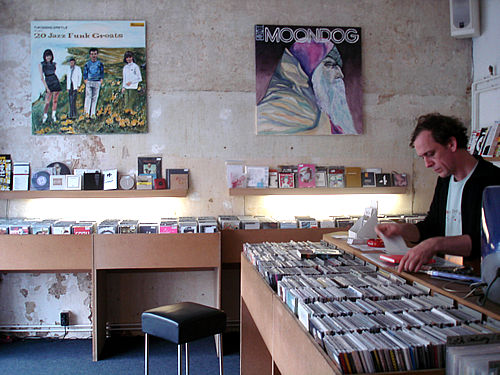 Dense record store. A very good choice for the curious soul.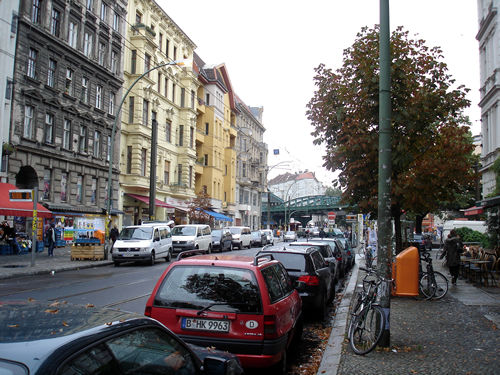 Looking down towards Ebenswalder.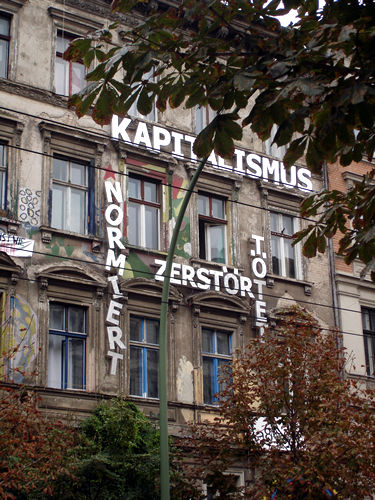 First trampled by communism. Then capitalism. Tough city.

Da Capo record store, Kastanienallé.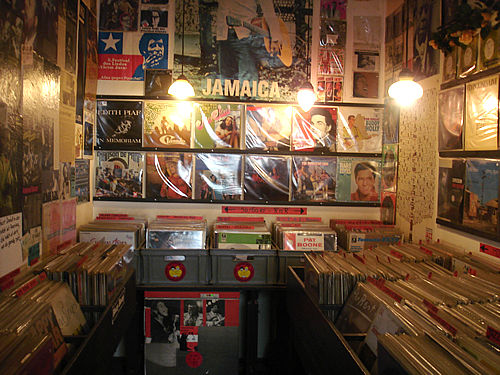 Then you know the heart is in it.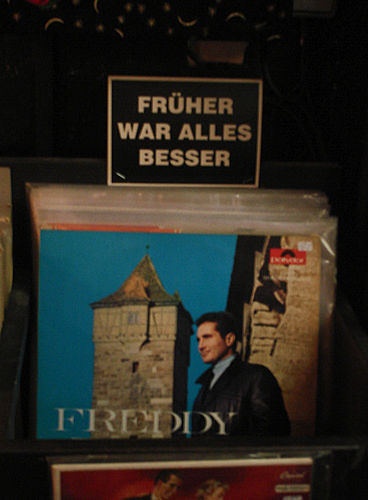 Ironic record cases. Now, that's something you don't see every day.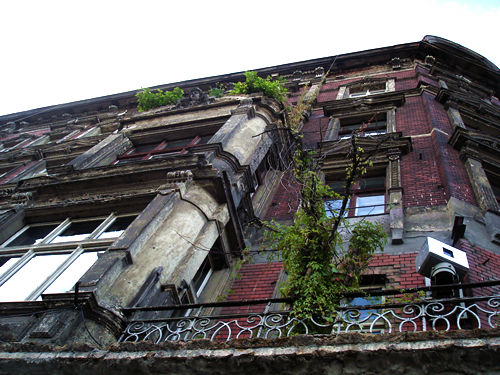 ...And let it grow, let it grow, let it grow.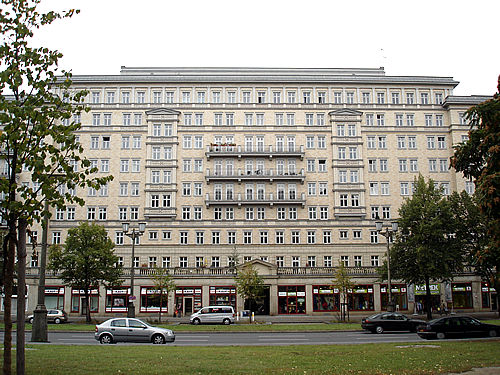 You just know someone from the East Bloc dropped by with a brick or two.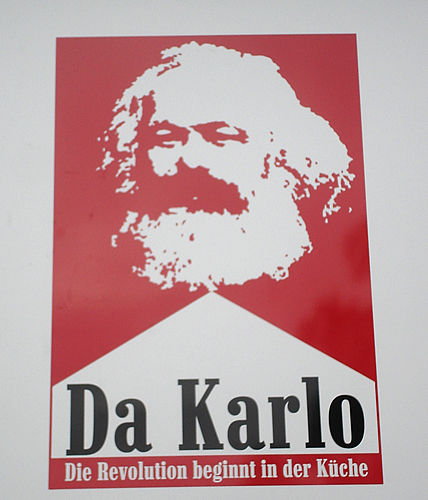 Probably some of his friends. He's turned towards cooking now, though, it seems.

Staalplaat record store, Torstrasse, for all your avantgarde needs...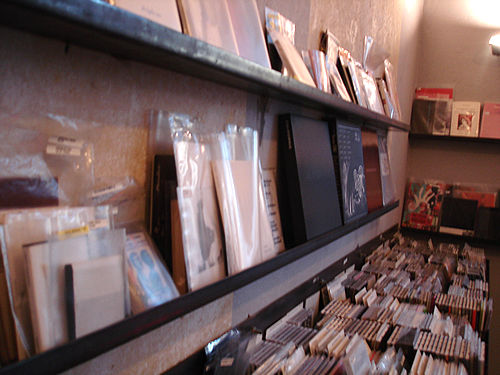 Comes in all shapes and sizes. Why not?!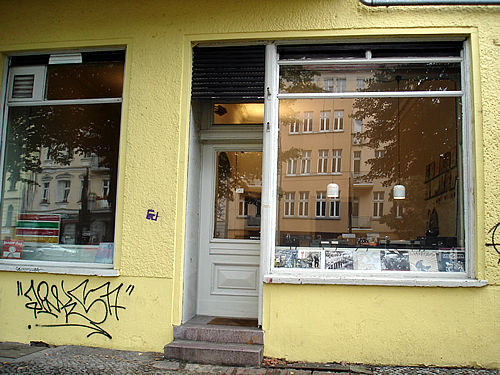 Digalittledeeper record store, Torstrasse, got lots of "black" stuff.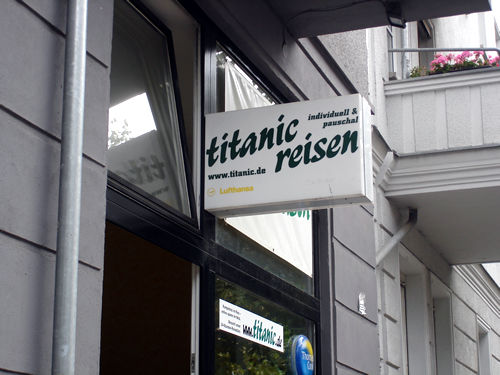 The jury is still out on whether the name is really bad or really good.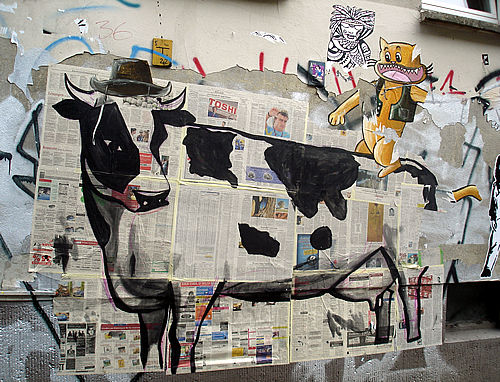 Why tagging sucks. This is more like it!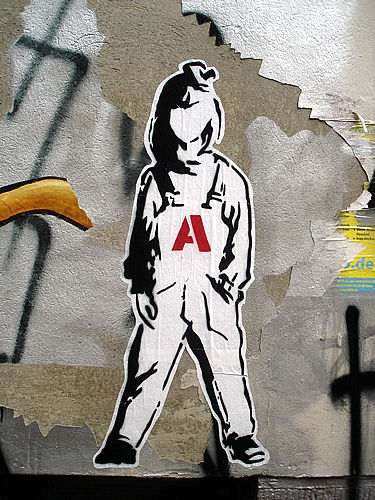 Indeed.

Looks kinda American, I think...?! Maybe it's just me.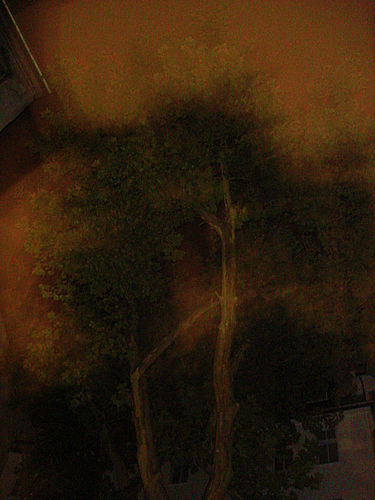 A tree at night.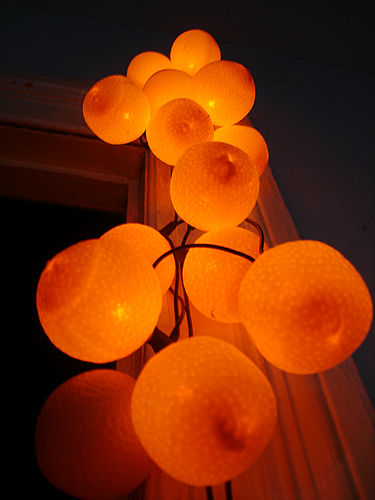 I think they're oranges...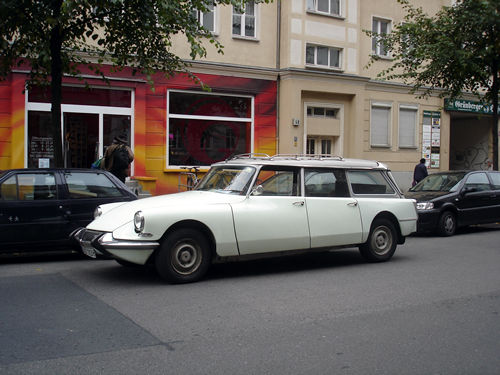 But this is definitely delicious citrus. People say they're a handful... but still I want one!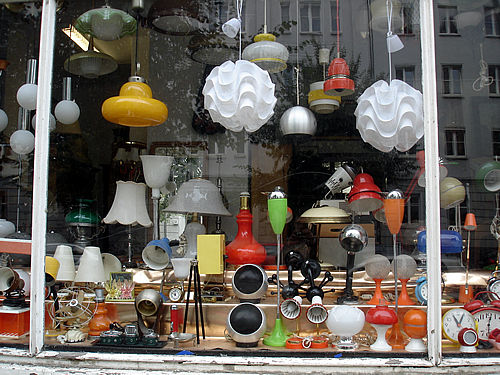 Retro heaven?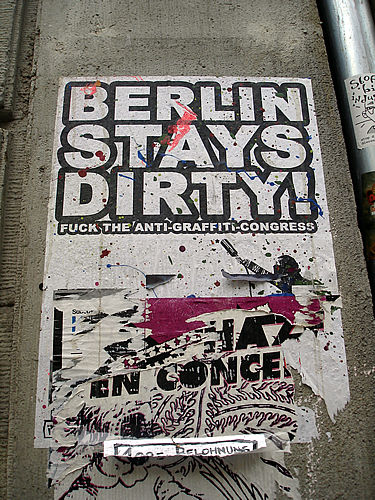 And it did.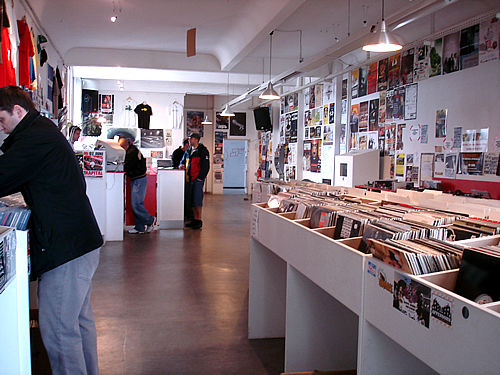 Hip-Hop Vinyl. Actually wasn't so impressed by the selection there.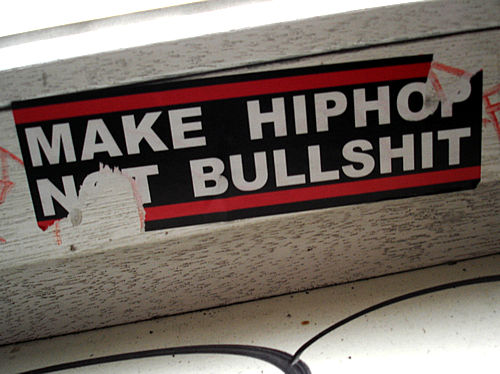 So, guys on MTV... you listening?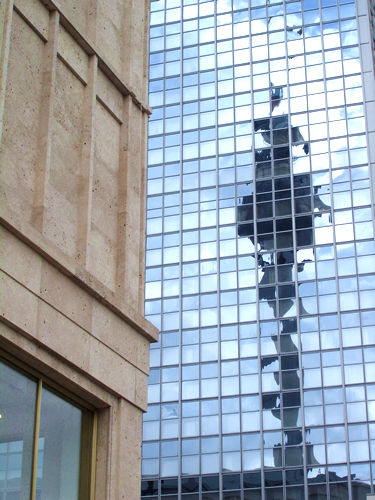 Reflecting on the tv-tower.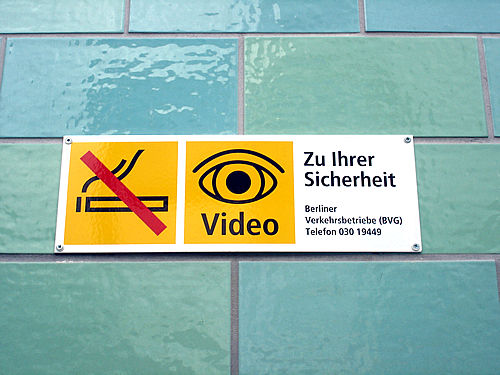 Is anyone "big bothered" about this at all?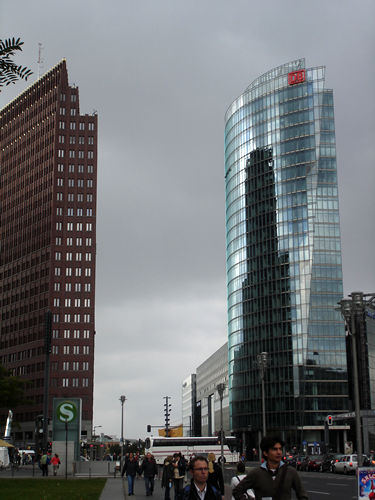 Concrete, glass and steel. Cold, they are.

SONY Centre - the architectural wet dream.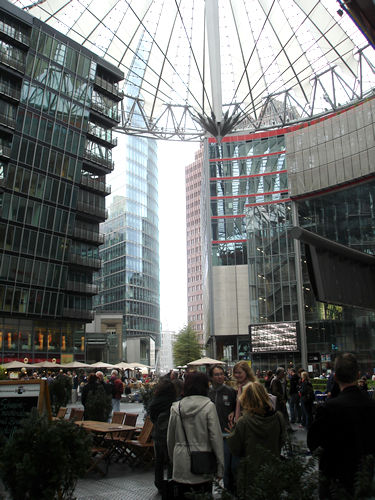 Come for "the future"...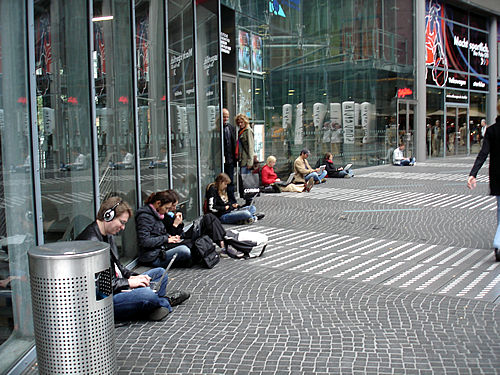 ...but stay for the free wireless.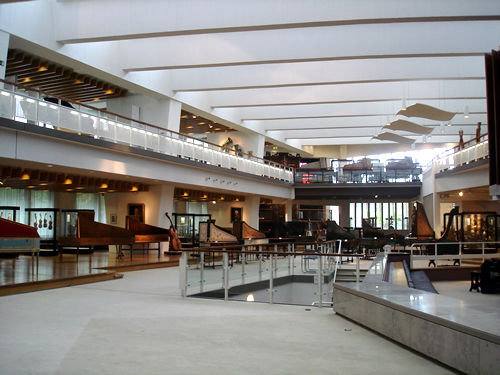 The music instrument museum.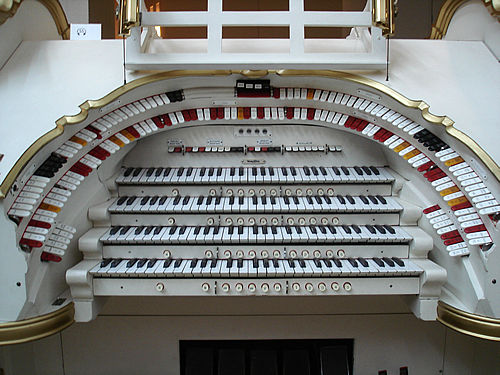 Anyone got a few extra fingers to spare?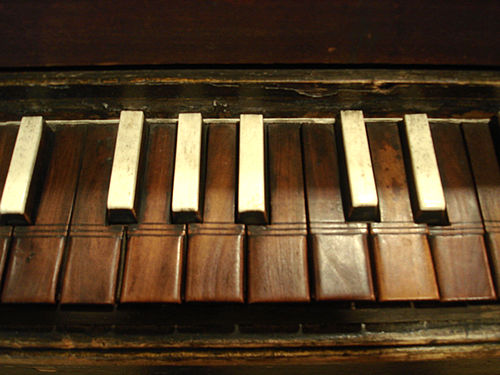 Seeeriously "old school"!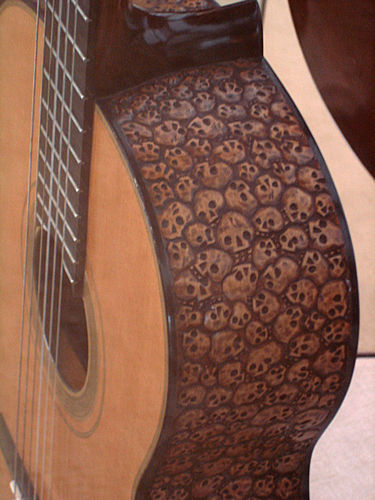 Spooky? Nah, just damn cool, innit?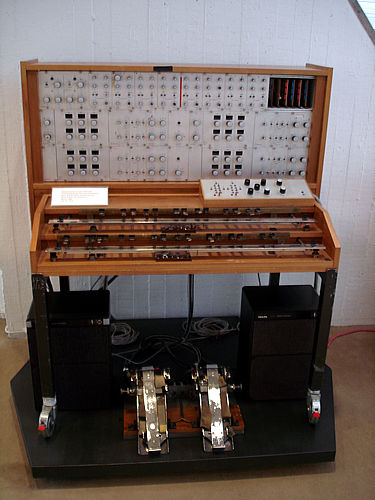 Oskar Sala's unique Mixturtratonium. He made the soundtrack for Hitchcock's "The Birds".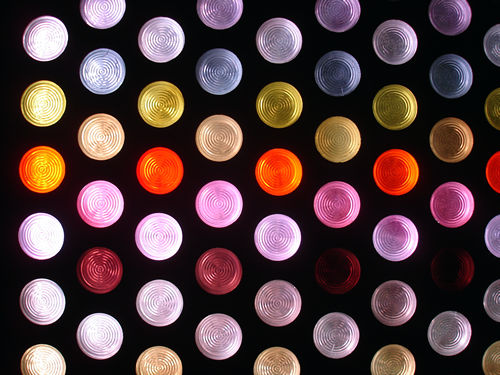 It's a wall.

Maestro Marco. If an Italian says he'll make pasta don't turn down the offer to join.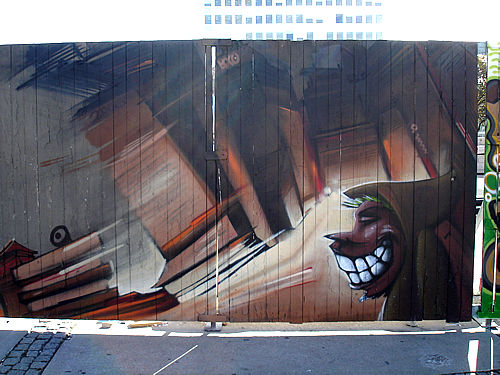 Reading matter?