This time my trip was timed so I could get to see Howe Gelb of Giant Sand perform with The Voices of Praise at the Passionskirche. Howe Gelb is the reason I know Zelda Panda to begin with, so it was fitting we'd go to the show. Still, it turned out somewhat different than the previous shows I had attended with him. With a gospel choir obviously there was very little space to try out spur of the moment things - which is one of the aspects of Howe's shows and recorded output that enjoy the most (besides his superb lyrics and masterful grasp of melody and the guitar).
On the trip I - amateurish as I may be - helped Zelda record some of her Marzipan Marzipan songs. We set it all up at the venue Ausland.
One night we set up a little party at the "Pandahaus". I played a few tunes (very sketchy) to start it off, which was a first for me since elementary school, I suppose. But then later came the real talent. Zelda did a small Marzipan Marzipan set with just her Casio toy keyboard. After that Copenhagen-based band Blob Back Fahrenheit (of the Yoyooyoy collective) blew us all away with their noisy freeflowing jazzy punk whatever... I can't put my finger on it, but they were fantastic! With a minimal set up with almost no drums they manage to fill the whole room - and my head. I made a small bootleg recording of it.
To calm things down a bit afterwards Ian Wadley played his electric guitar and sent it all through loop pedals.
During the trip I might as well forget any idea I had of being a tourist. The city was warming up to the Football World Championships so the place was packed with people. And it was just Fussball, Fussball and Fussball everywhere. And well, that's not really me.
But it's a big city and boy, did I have a great trip!
Here is a whole bunch of pictures with a few comments thrown in for kicks.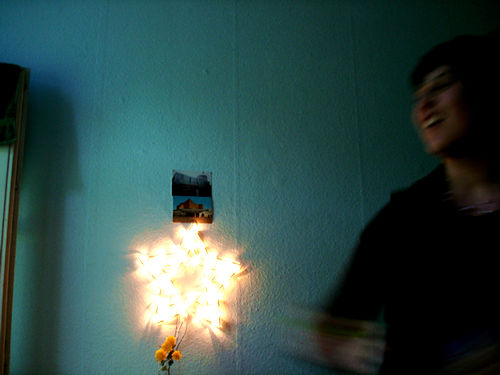 A star!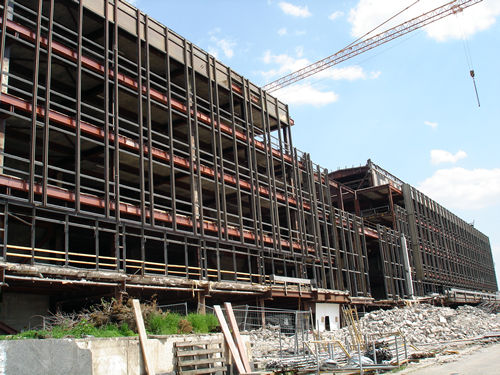 Goodbye to the Palast Der Republik. Sadly.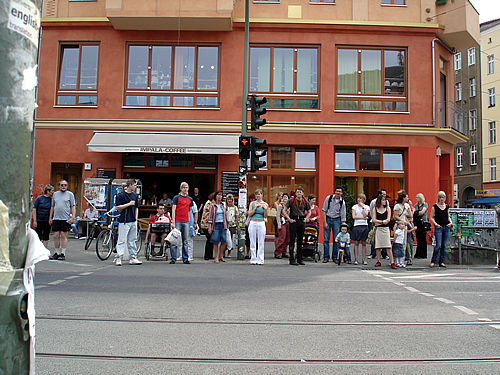 Waiting for green around Ebenswalder.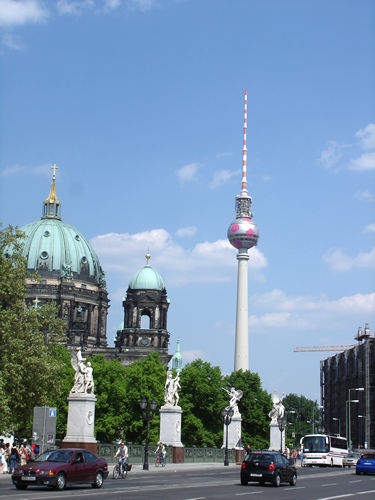 Fussball, Fussball und Fussball.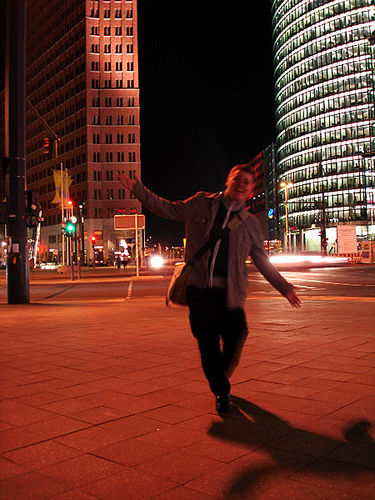 Trying to start at party at Potsdamer Platz, but that's just not the right place for that.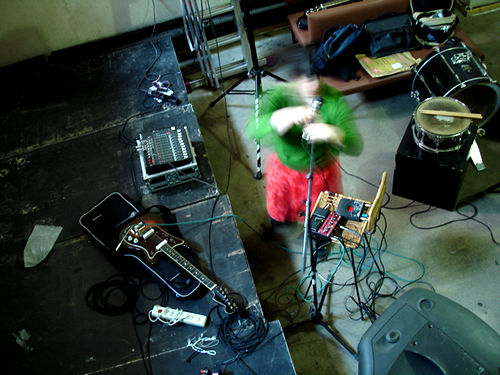 Marzipan Marzipan recordings at Ausland.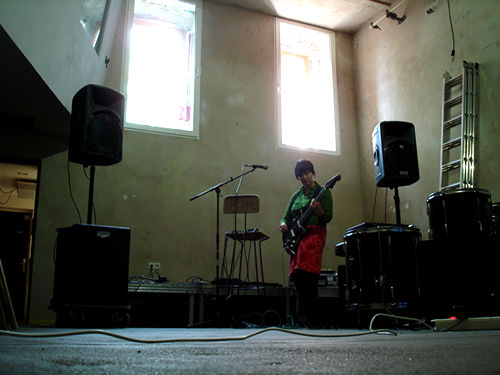 Marzipan Marzipan recordings at Ausland.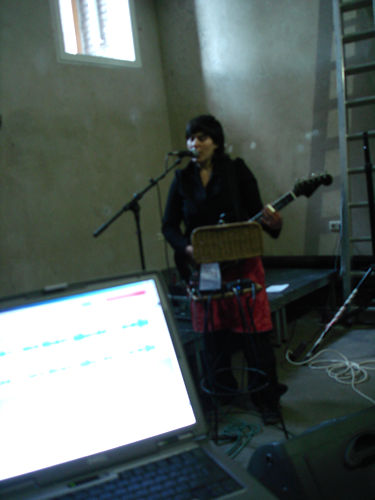 Marzipan Marzipan recordings at Ausland.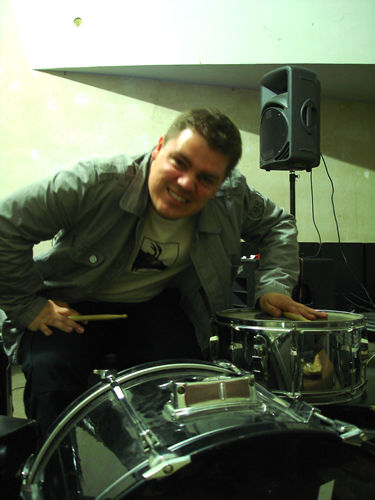 Trying to act the drummer part at Ausland. Not entirely successful.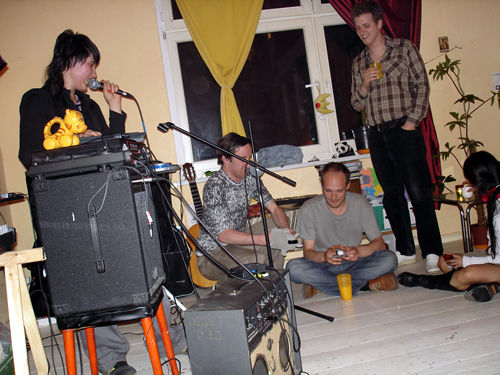 Marzipan Marzipan Casio-only gig at Pandahaus.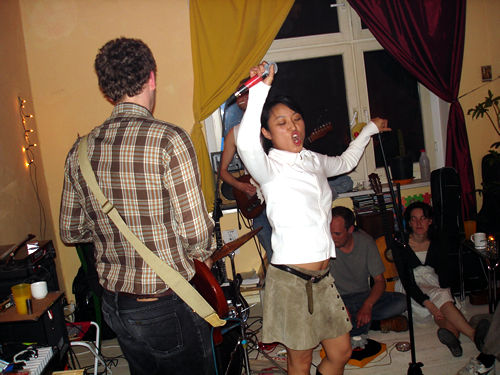 Blob Back Fahrenheit kicking up a storm in the small apartment.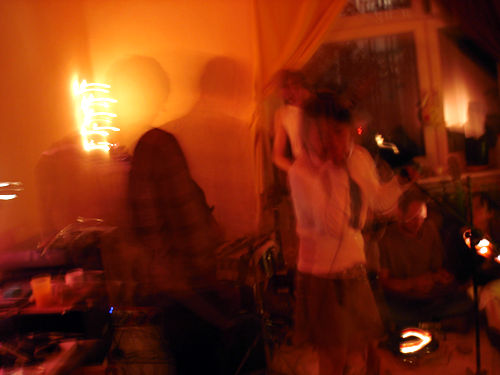 It was so great it was all a bit of a blur.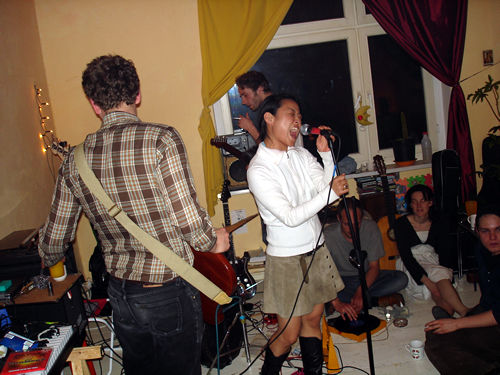 "Blob Back diva" Hie Soo Moon giving it all.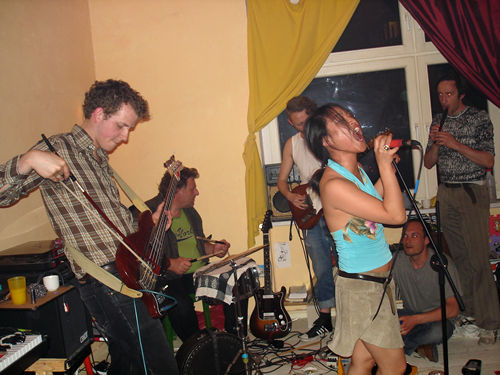 With Anders Lauge Meldgaard on bass and P.O. Jørgens on (very few) drums.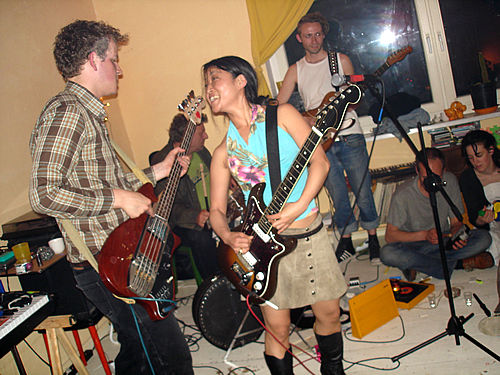 Jacob Funch in the back on guitar.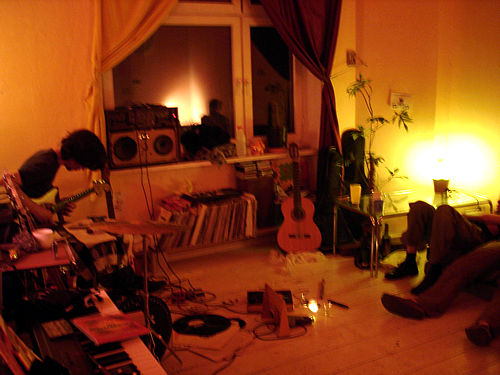 Ian Wadley mellowing things out afterwards.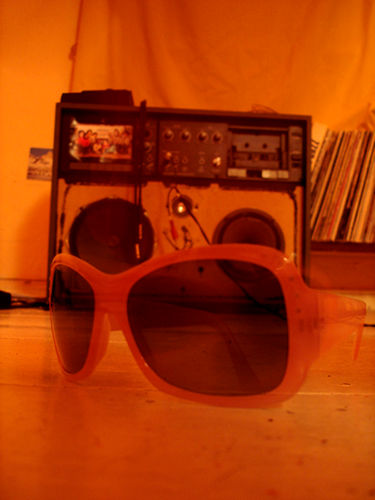 "The yoyos" left an old amp-like thing as a present.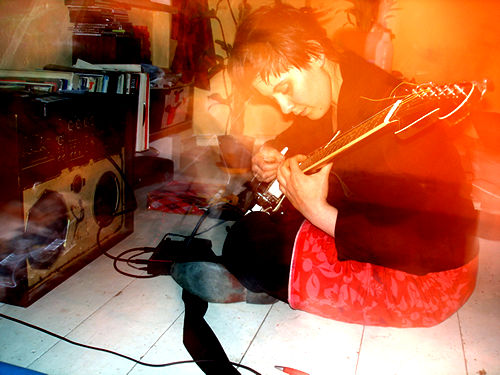 Trying it out with the old Italian Eko guitar from the 60's. Nice.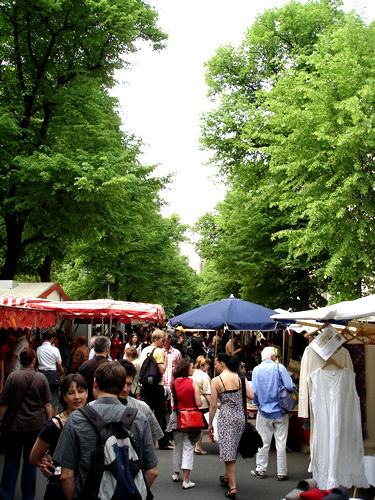 One could easily eat one's way through this market with a smile on one's face.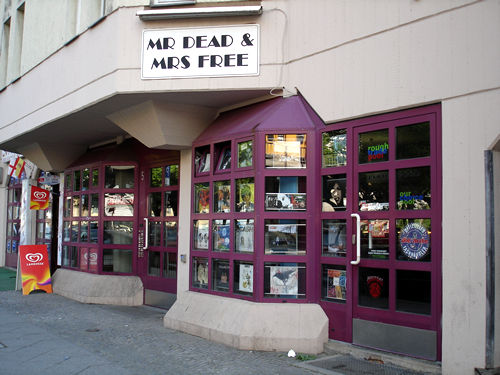 Mr. Dead & Mrs. Free record store close to Nollendorfplatz station. Americana and old stuff.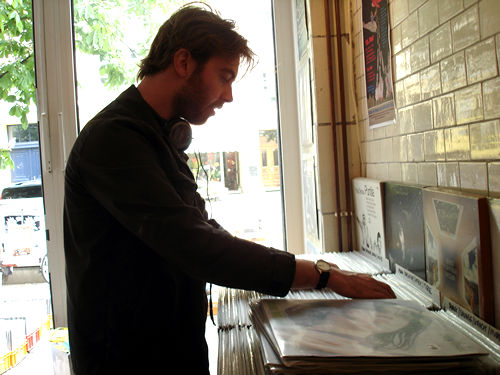 Crate digging (or gold digging?) on Kastanienallé with Jesper.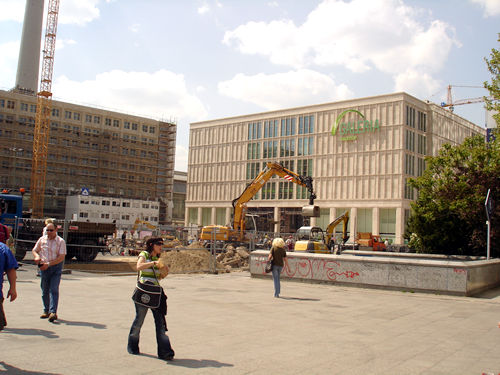 To bad they had to fuck up the distinctive face of Alexanderplatz.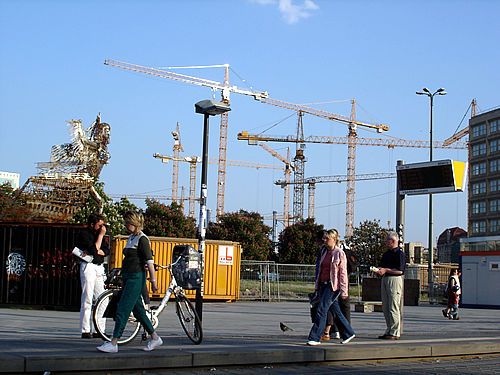 And turn around and they're building yet another massive new mall. Sigh...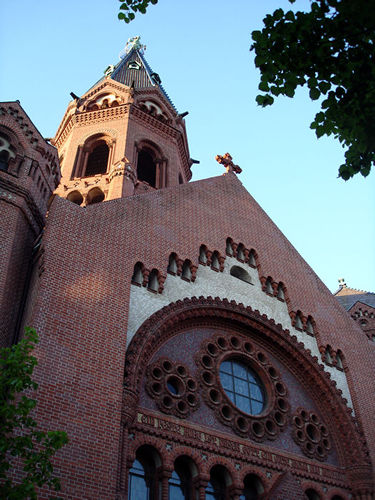 Passionskirche - a place for rock'n'roll.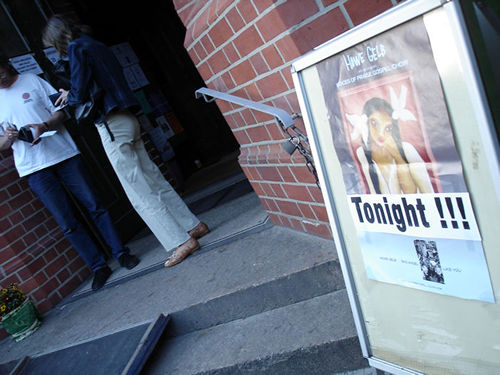 Howe's on tonight.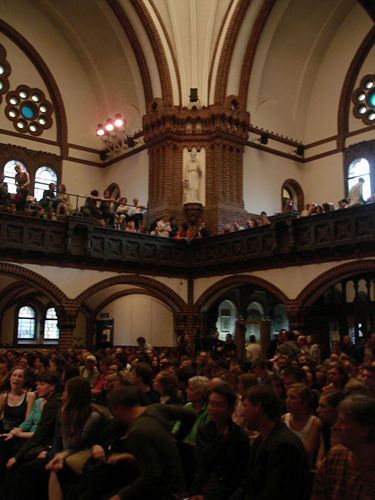 Big place. And there was a bar in the corner. My kind of church!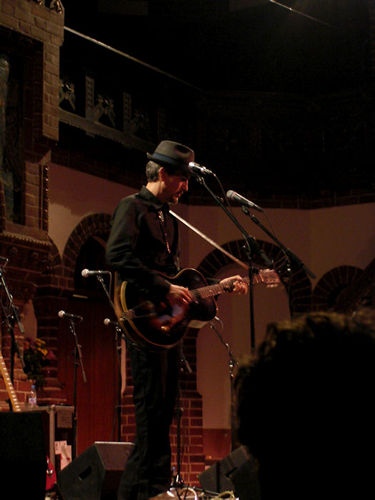 Howe.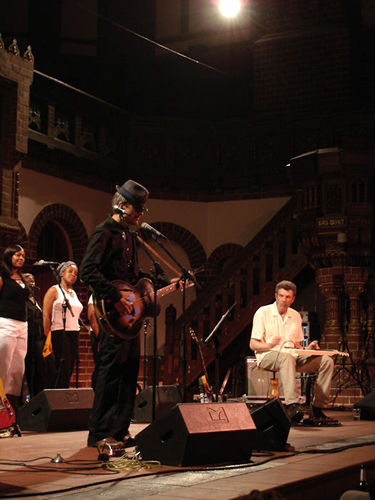 Howe & Co.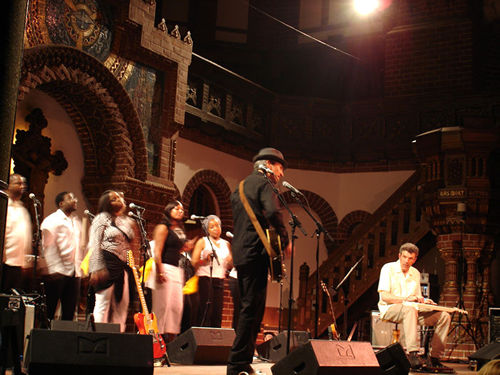 The Voices of Praise backing up Howe.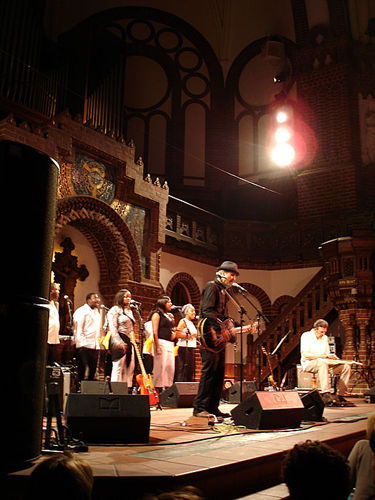 The Voices of Praise backing up Howe.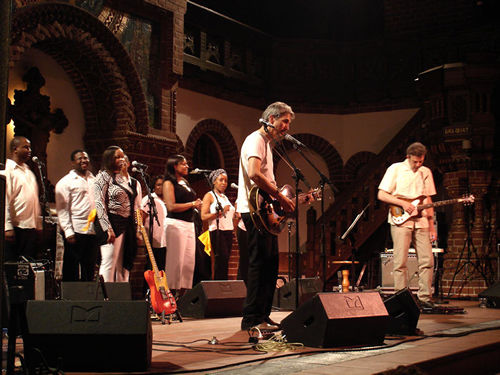 The Voices of Praise backing up Howe.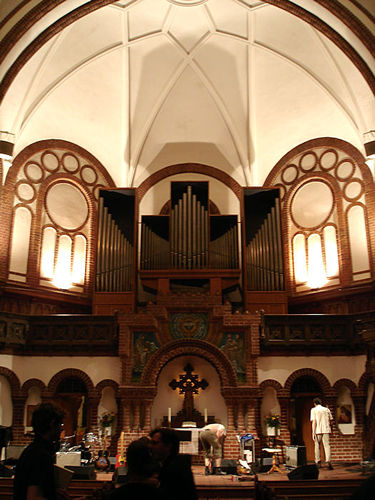 A centered view after the show.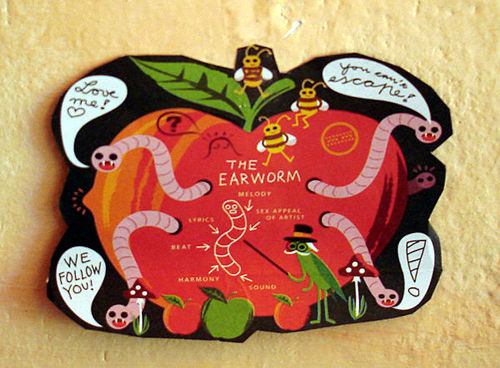 The explanation for the Ohrwurm (Earworm). The song you can't get out of your head.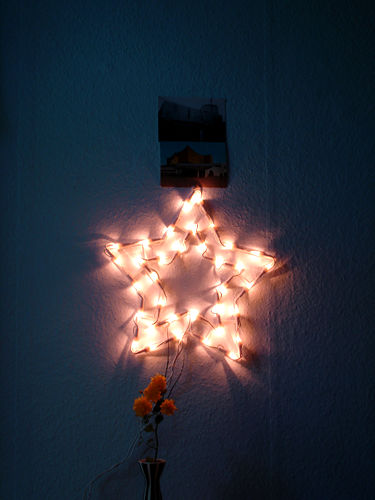 A bright star.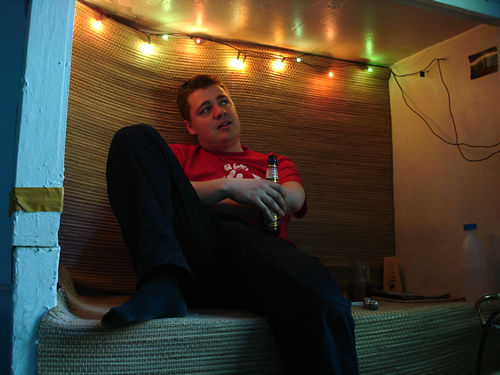 In the mexi-corner of the Pandahaus.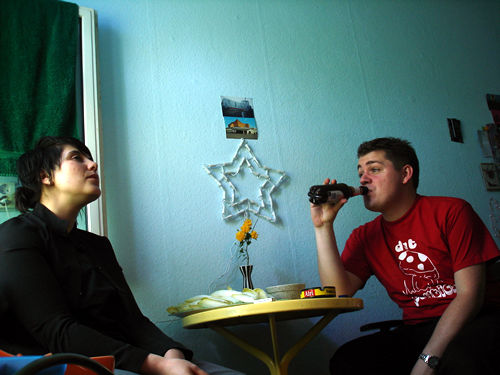 Chilling with a brewskie...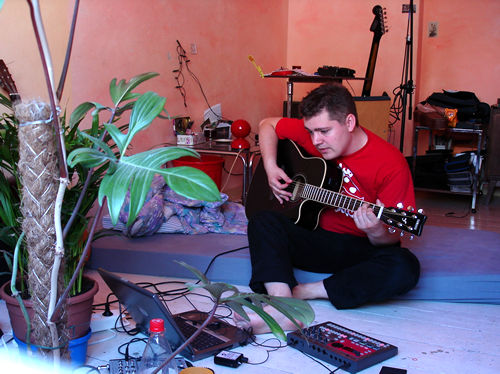 Trying to put a few things together.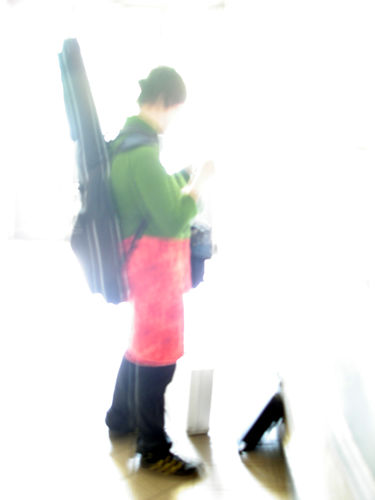 A brighter star, he-he...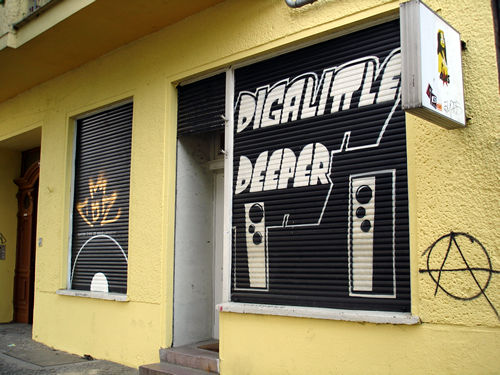 Digalittledeeper record store. Name only visible when closed.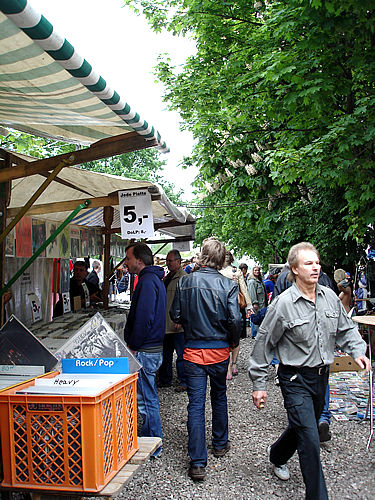 Mauerpark. Haben Sie Schallplatten? Oh ja!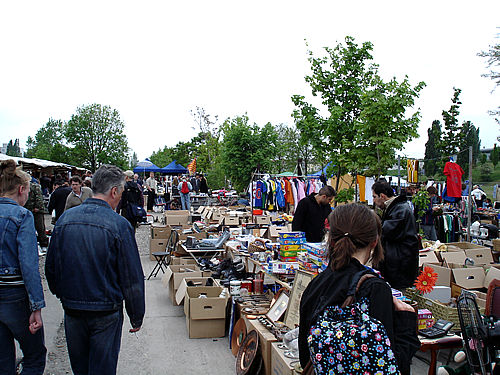 Mauerpark.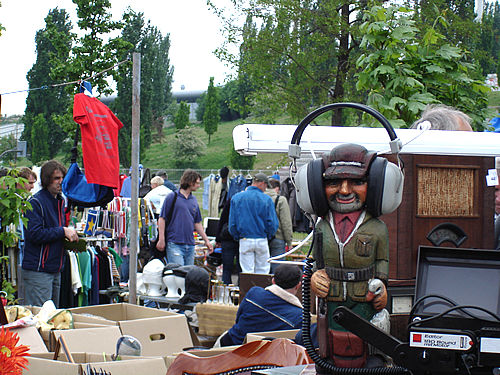 Mauerpark. Had to photo this guy with headphones. Separate the two... wouldn't work.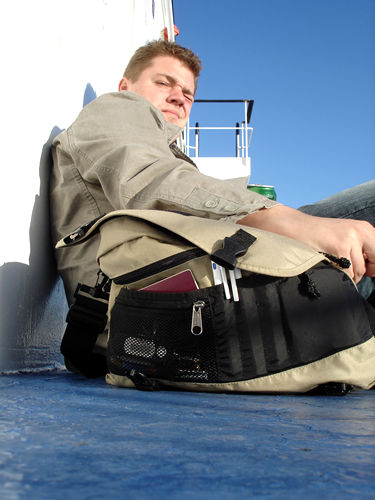 Enjoying the sunset view on the ferry home...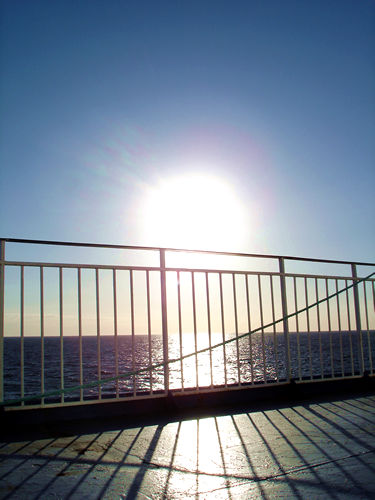 This view.