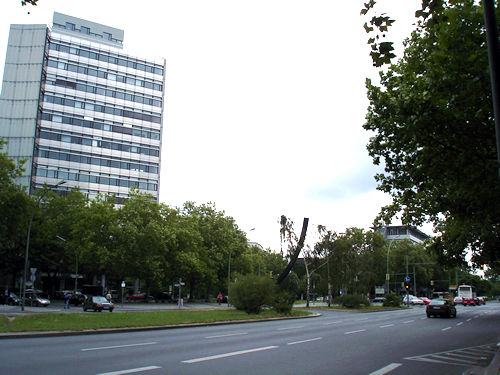 into berlin
entering a jungle
green and hanging
by autobahn
and tunnel
like a city overgrown
and forgotten by time
in a 70s sci-fi movie

what lies beyond
this bumpy concrete ride?
who forgot to trim
the greenery?
bless 'em...


do you
as i
like to pronounce
american placenames?
tuscon, arizona
modesto, california
pittsburg, pennsylvania
new york cityyy!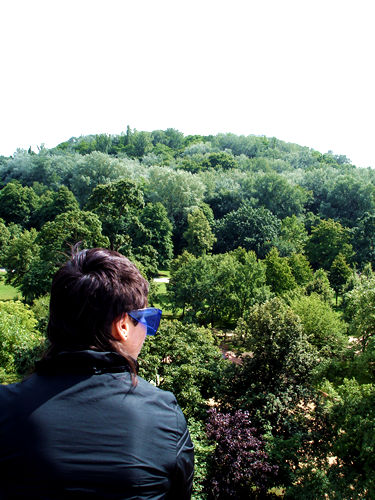 dearest berlin
please don't kill
a single tree

yours

with love & admiration

lars

ps: you are the visitor in this jungle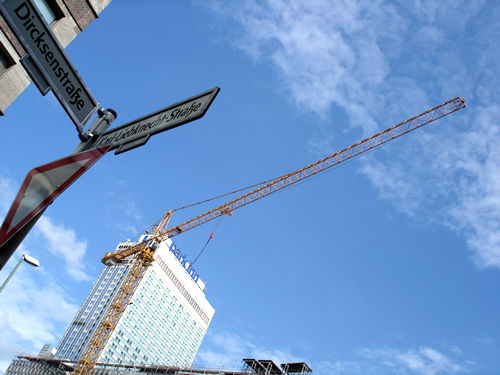 the past only has peepholes
around here
looking out through
the small forgotten cracks
in the present
if you're gonna paint over
a nice picture
have some fucking taste


remember
the past loves the present
the promising place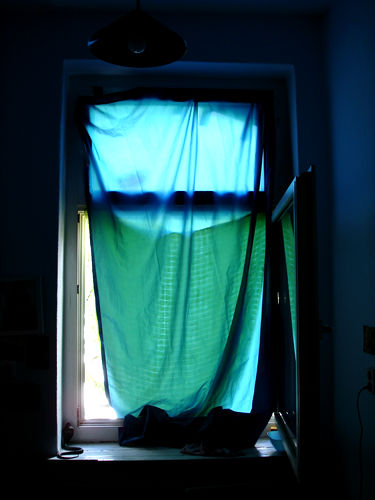 the rain
will never stop
because it's amazed
by the music

how many people
can say they have
taken a shower
in a flowerpot
with arto lindsay?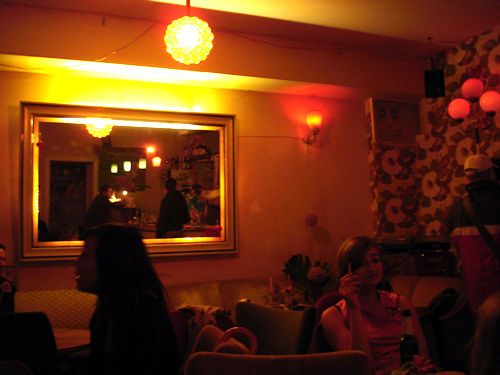 intersoup
only 4.50 euro
and bollywood tunes
and power outage
as the side dish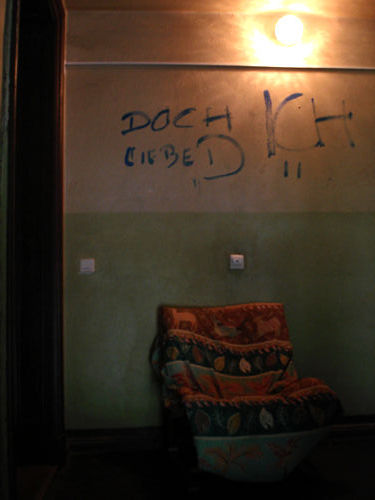 doch
ich liebe dich?
dach
ich liebe dich?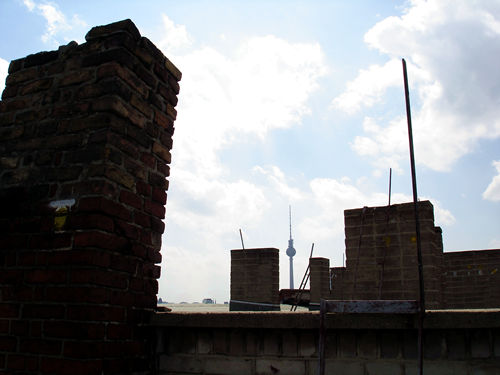 the whole world
is gonna speak
german again...

who wrote that song?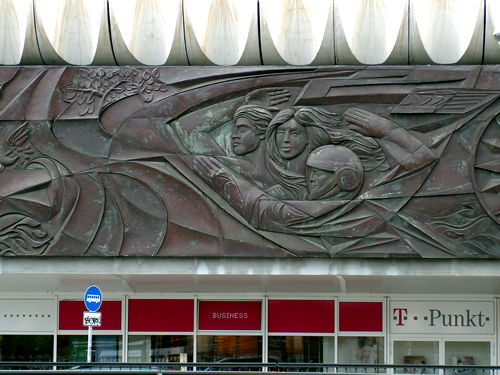 - pank
- what was that?
- pank
- 'scuse me?
- pank!
- ..eh?
- du weisst schon, sexx pistöls, dead kännedys..
- ah, punk!
- genau, PANK!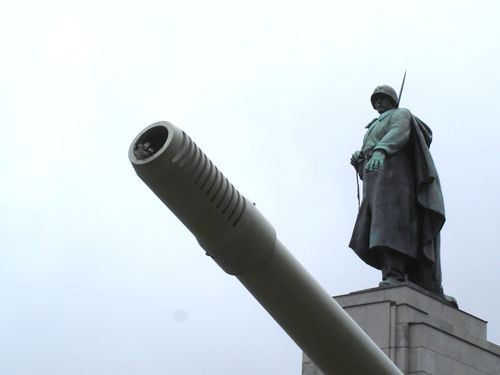 the cannons
belong to
the birds now
all hope lies with the proles
the bulletholes
still have a voice
louder than any
history teacher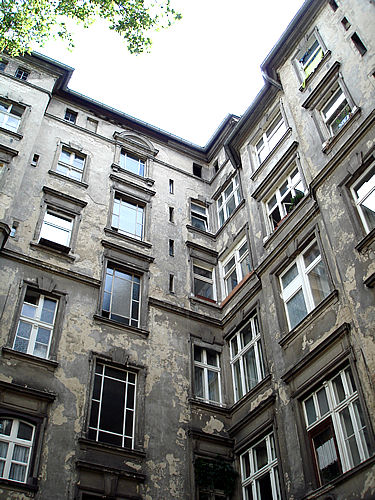 mega-manga-
mingle-meisterschaft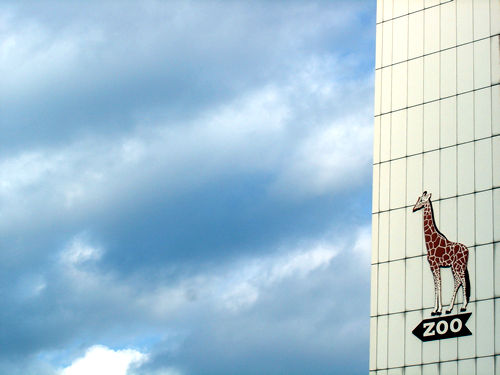 the listener
goes around the zoo
sea lion
llama (smell)
sea lion again
sheep
donkey
damn sea lion again!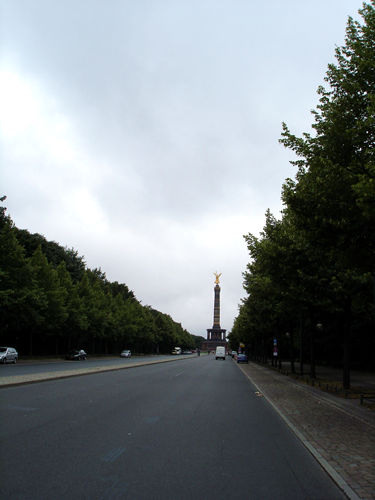 siegessäule tunnel
no, it wasn't a street performer
echoing his human beatbox
underground
it was just an old man
dragging his feet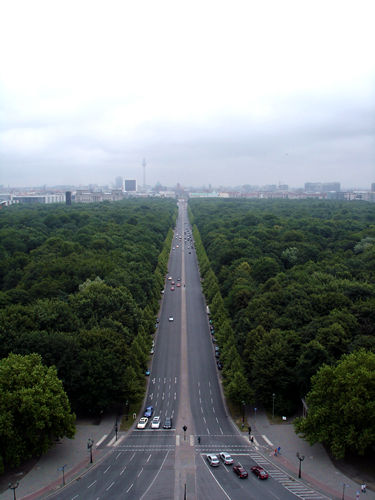 beautiful people
sometimes have kids too
they can even
make them look bad
in comparison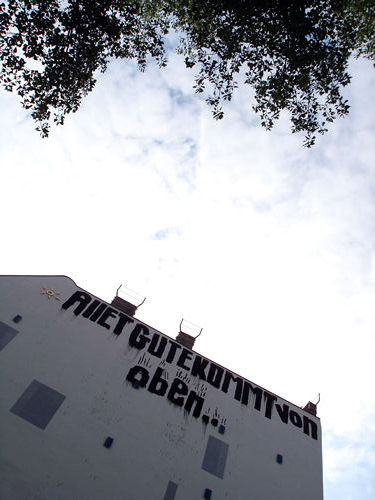 sunday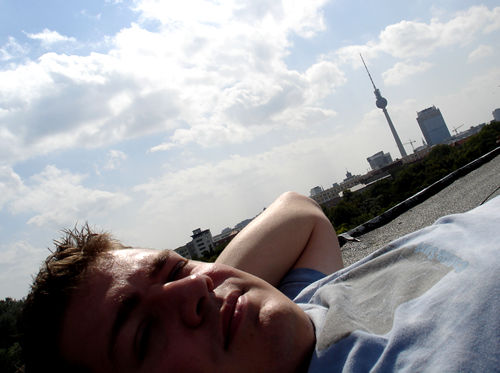 Lars Kjær Dideriksen, august 2005
BONUS PHOTOS AND VIDEO
Sid The Punk Backing Vocal Donkey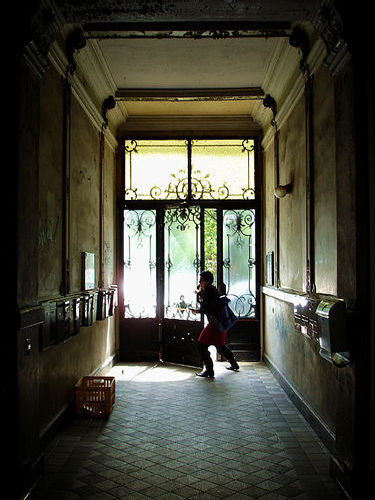 Great place to shoot a photo.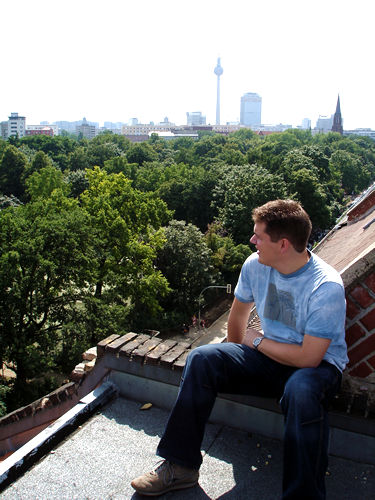 Rooftop view over the Friedrichshain park.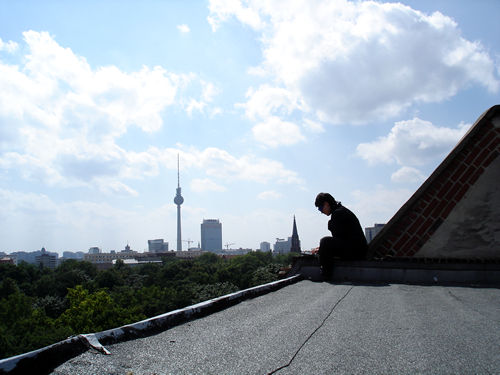 We figured we could do a little "photo shoot" there.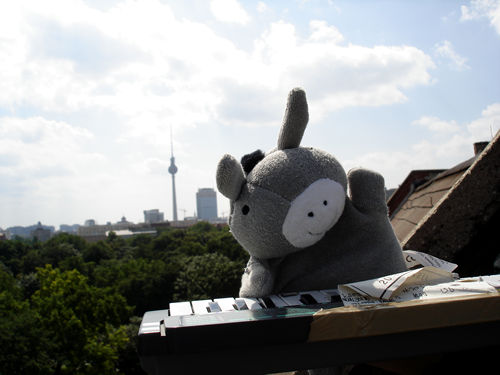 Sid The Punk Backing Vocal Donkey was in on the fun.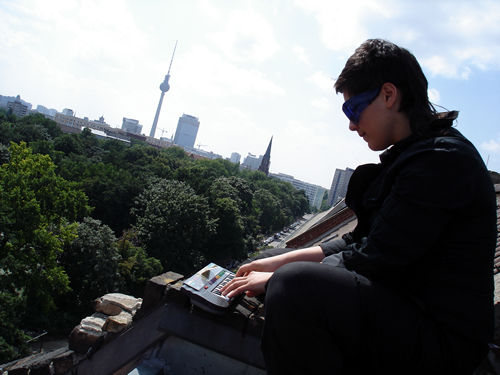 And that's the little Casio toy keyboard. Sounds great.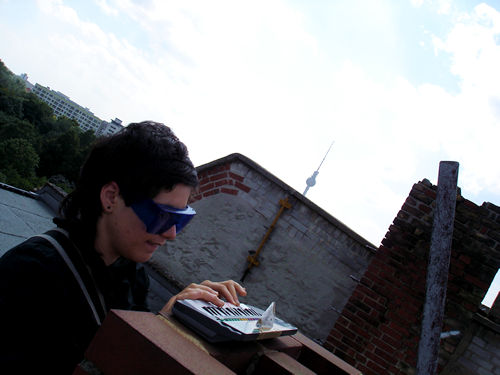 One more.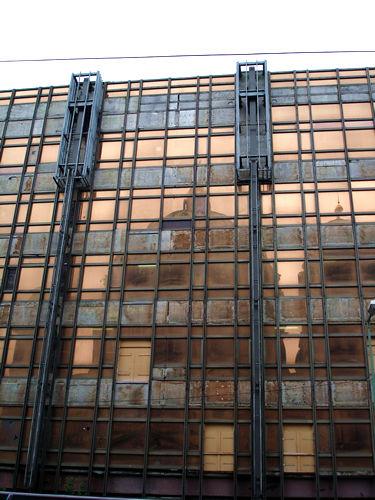 Palast Der Republik with a reflection...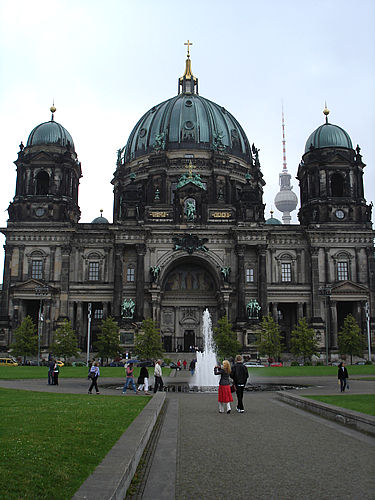 ...Of this one.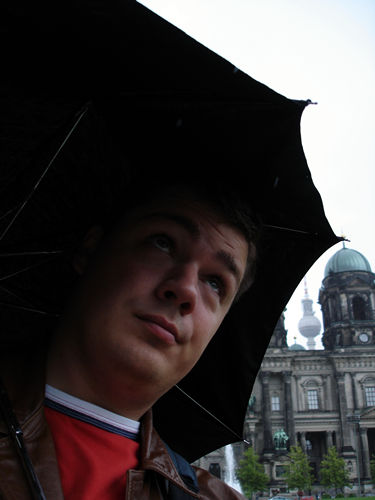 Wasn't so sunny that day.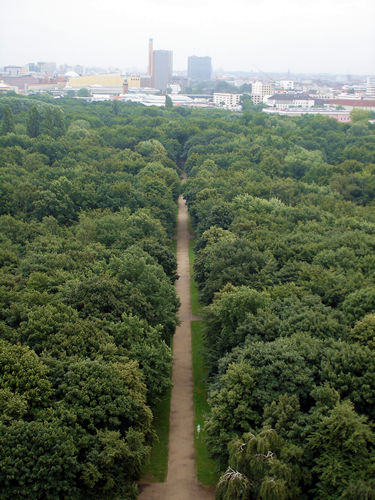 View over Tiergarten from the Siegessäule.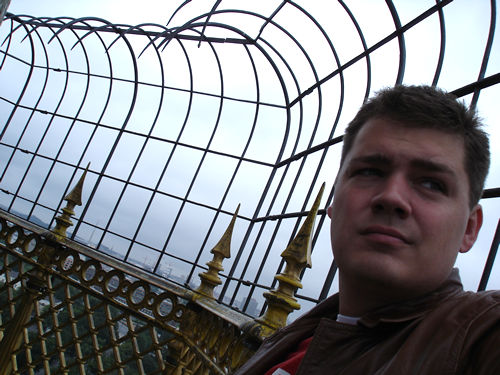 Proving that I was there.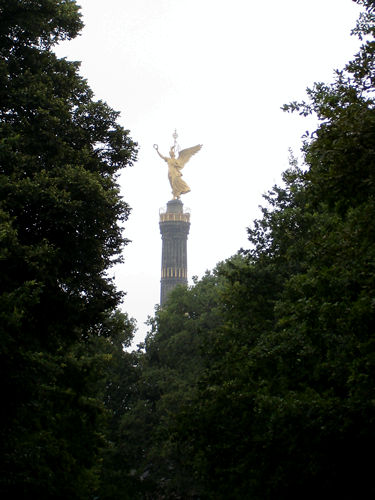 Poking out of the Tiergarten trees.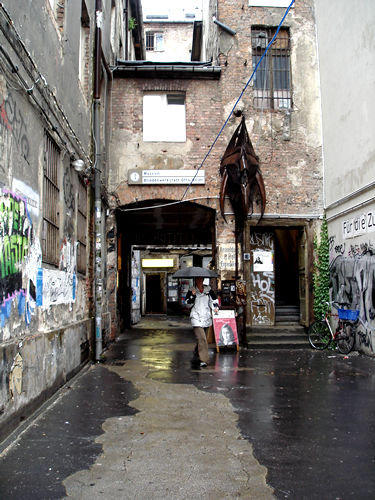 There was a really nice art book shop in there somewhere.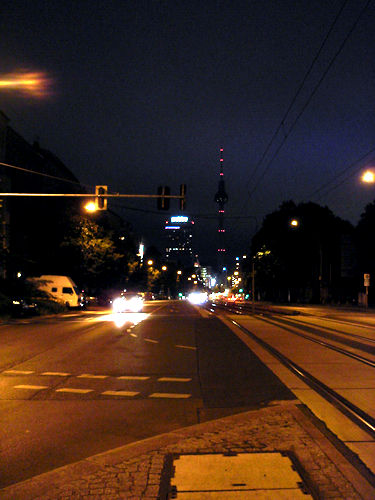 Night time.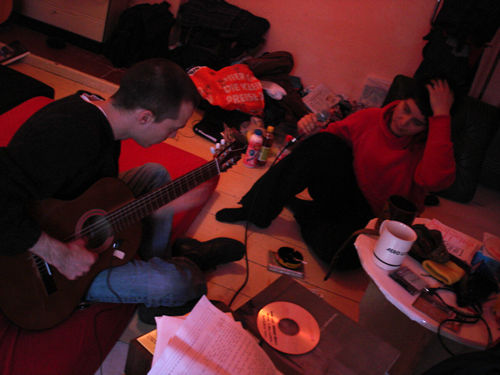 Rehearsing for the show at the party.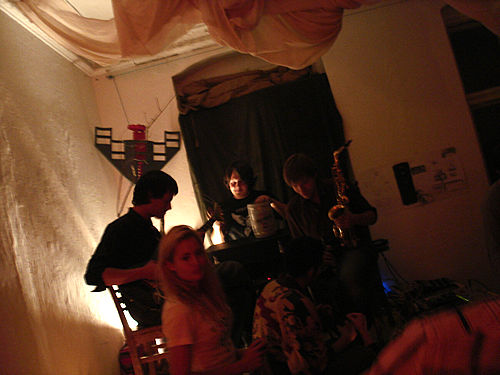 Nagira's Emulgator-Feiernparty. Lots of weird stuff going on.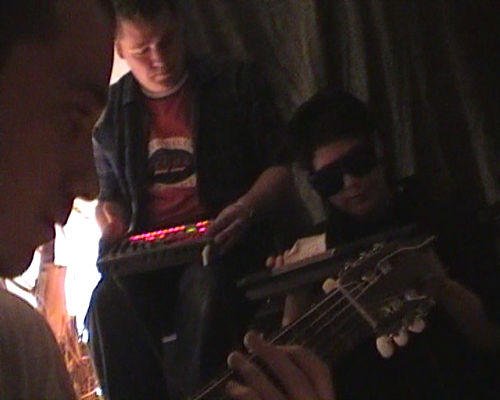 Thomas, me and the Panda making up Marzipan Marzipan (videograb).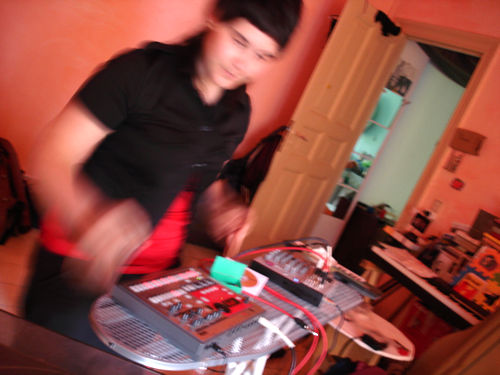 Setting up the sound toys at the Pandahaus.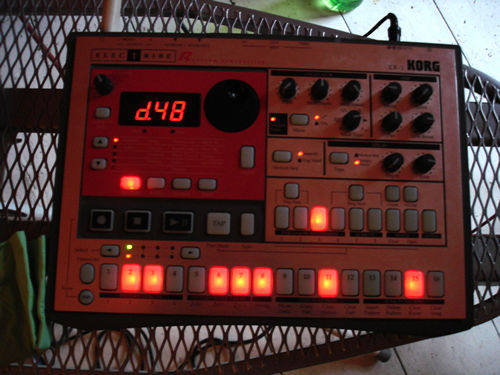 One of the new ones. Laying down some nice beats.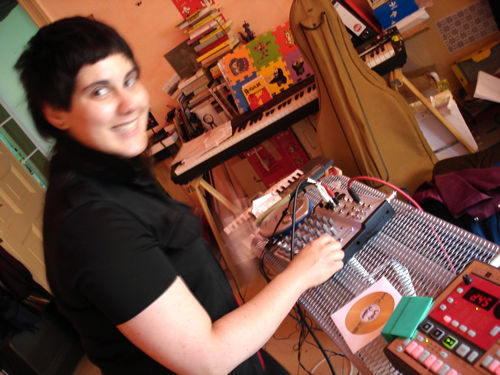 Yeah, an ironing board doesn't have to be just for ironing. It's perfect for this!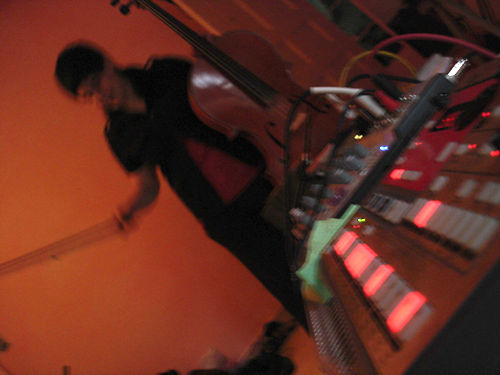 Despite none of us knew how to play the cello it sounded quite okay.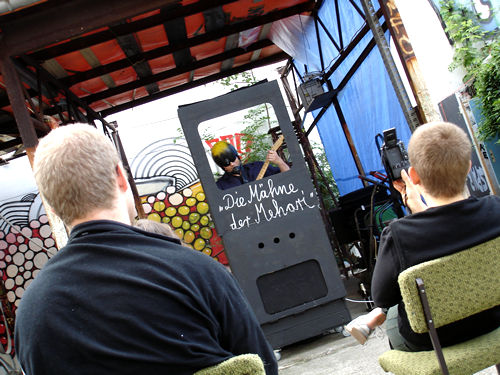 Todosch performing hos "Die Mähne der Mehari" at Kombinat.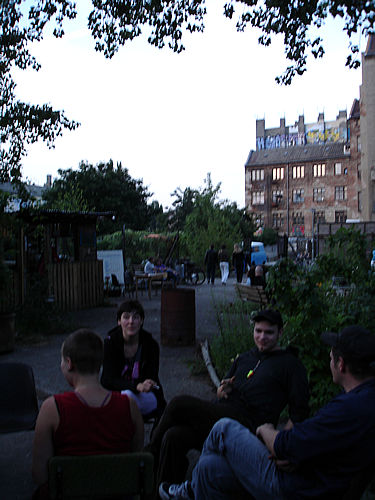 If there ever was a perfect Sunday this was it.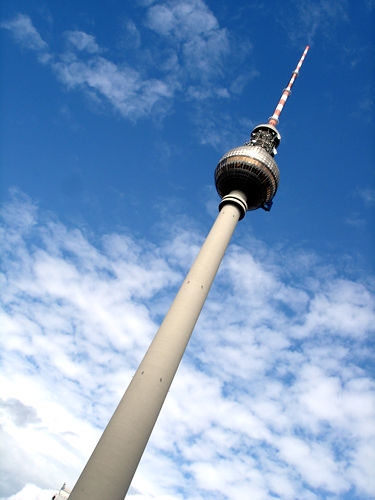 Look up for too long and you get dizzy.